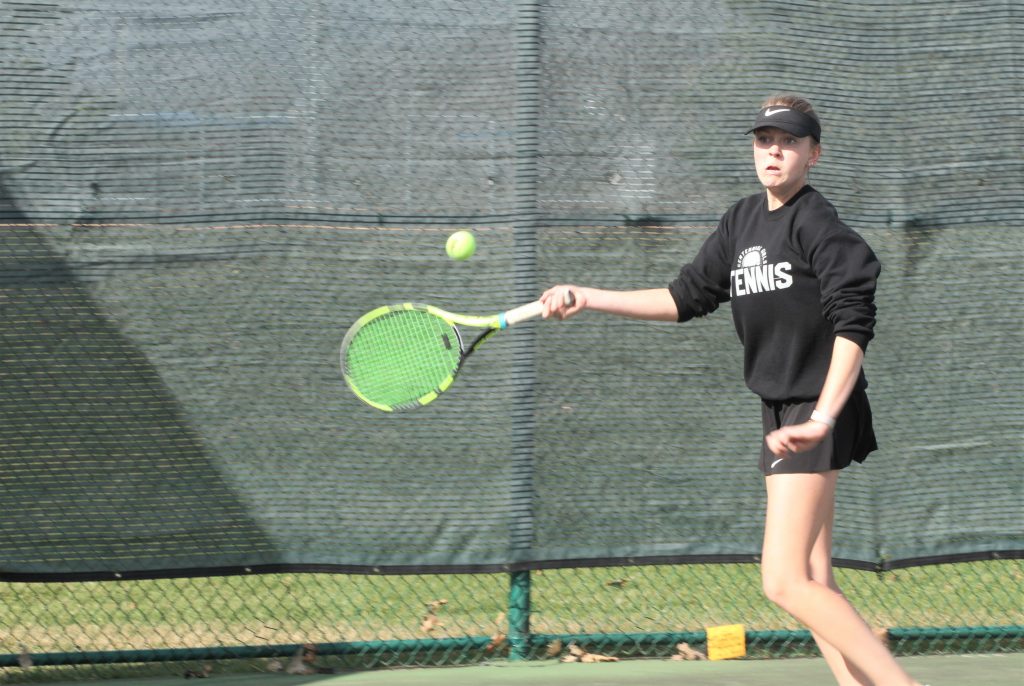 Ankeny Centennial's Alli Gustafson made the difficult decision to not play doubles with her sister, Jordyn, during a girls' Class 2A regional tennis tournament on Wednesday at Johnston.
It turned out to be a good move for both of them.
While Alli qualified for the state tournament for the second straight year by placing second in singles, Jordyn teamed up with Tayler Bloom for a runner-up finish in doubles that also allowed them to advance.
"While it was a tough decision to not go with my sister, I decided it was in my best interest to go in singles partly because I had felt confident that I could make it, and partly because I wanted a run at singles since I had my doubles run last year," said Alli Gustafson.
Alli, a senior, advanced to the finals before losing to top-seeded Cari Naanep of Johnston. Naanep posted a 6-0, 6-0 victory.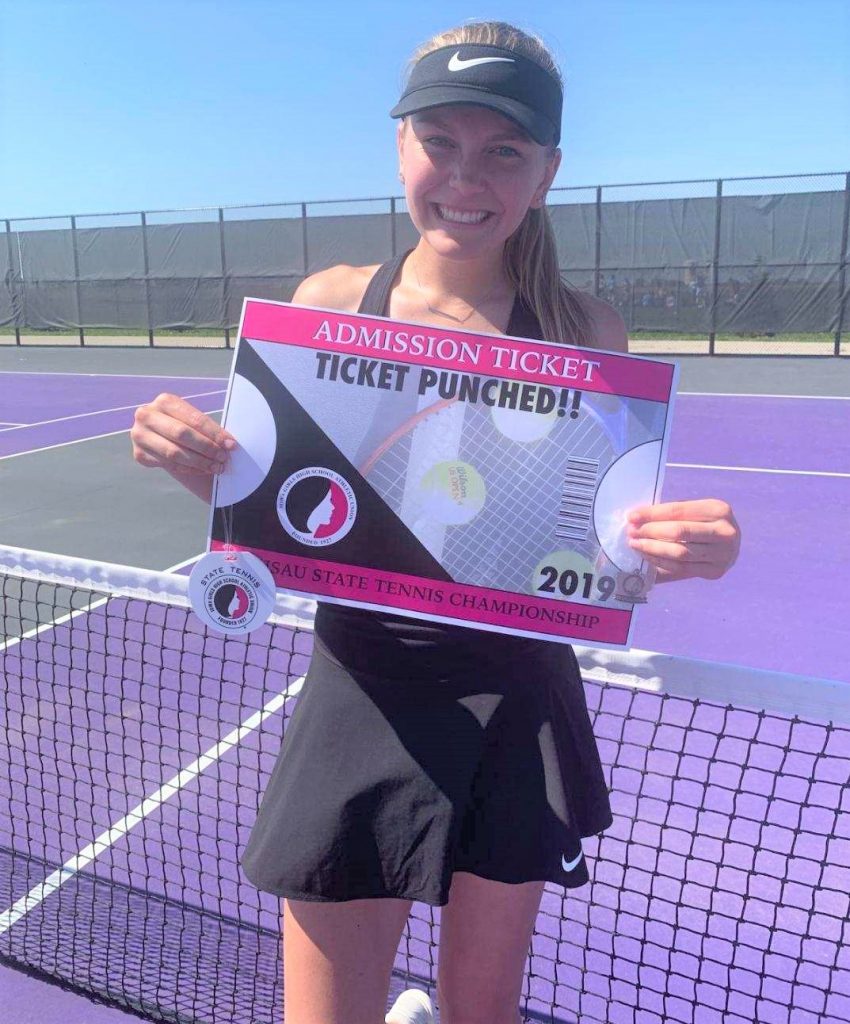 "I knew going into it that I had the defending state champ in my region so I knew the last match was going to be tough, but I was confident that I could make it to the regional finals to get back to state," said Gustafson, who teamed up with Alyssa Lewton for a sixth-place finish in doubles a year ago. "Overall, I was very happy with how I played, and I am super excited to be able to go to the state tournament again this year."
Jordyn Gustafson, a sophomore, had mostly played doubles with her sister this season. She had played only one previous match with Bloom, a senior.
However, the duo advanced to the finals before dropping a 6-1, 6-3 decision to Johnston's Julia Heil and Dasha Svitashev.
"Since we hadn't played together a lot, we were both a little unsure of how far we would get today," said Jordyn Gustafson. "We played together a lot last year, but didn't get the opportunity again until the Urbandale meet (on May 7). Since I'm used to playing with Alli, it was definitely different getting used to playing with Tayler. At districts, though, we quickly regained our ground and communicated really well. Our chemistry was quick to form and we played strongly together. We are very excited to have the opportunity to go to the state tournament together this year!"
Centennial coach Ryan Petersen praised the leadership of his seniors.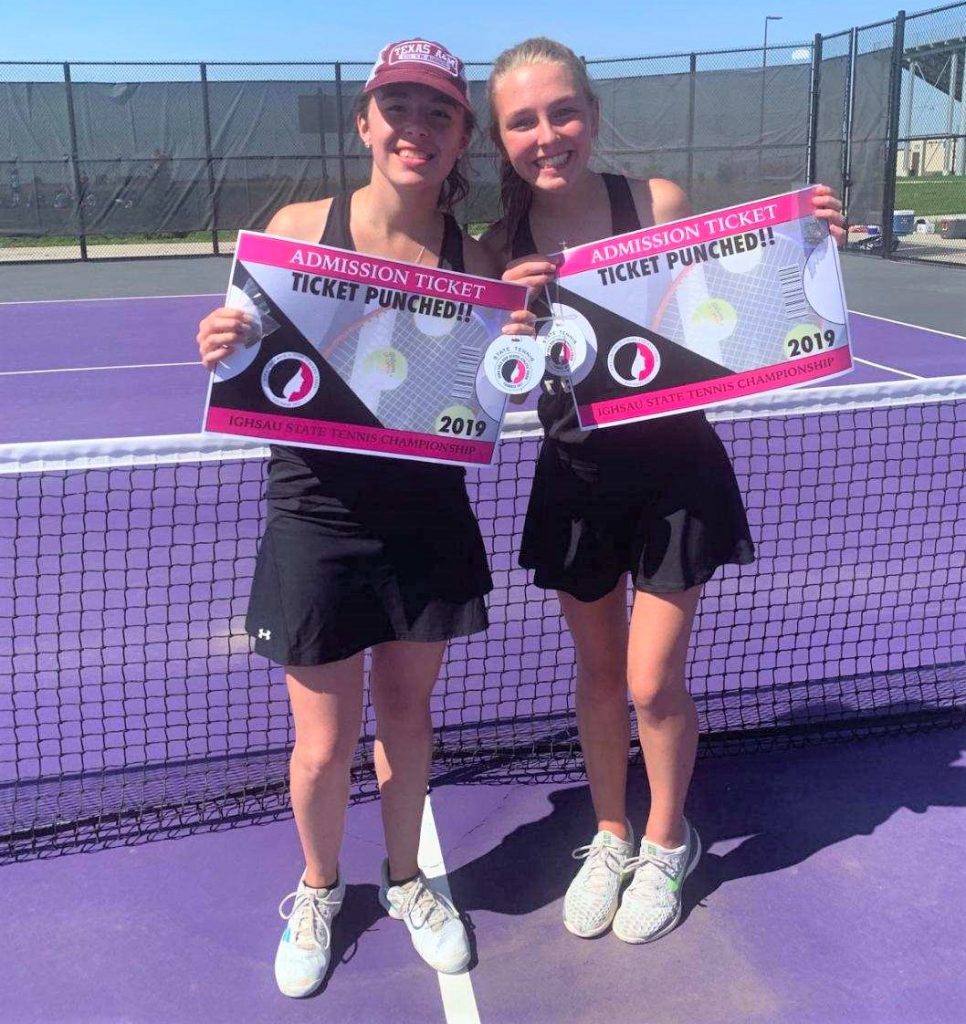 "Tayler and Alli were team captains this year and have been exceptional leaders both in play and in attitude," Petersen said. "Alli played her best tennis so far this year today. We are excited to see where our girls stand against the best in the state."
The Class 2A state tournament will be played at Bettendorf on May 29-30.
S.E. Polk regional
Ankeny competed in the regional at Southeast Polk, which was dominated by Ames. The Little Cyclones swept the top two places in singles and also captured the doubles crown.
Megan Sommerfeld won her first-round match in singles before losing to top-seeded Arunadee Fernando of Ames, 6-0, 6-0, in the quarterfinals. Fernando eventually beat teammate Lauren Couves in the final.
The Hawkettes also got a first-round win from the doubles team of Karly Weber and Audrey Penningroth. The duo then lost to fourth-seeded Grace Hulten and Brooke Conover of Waukee, 6-4, 6-3, in the quarterfinals.