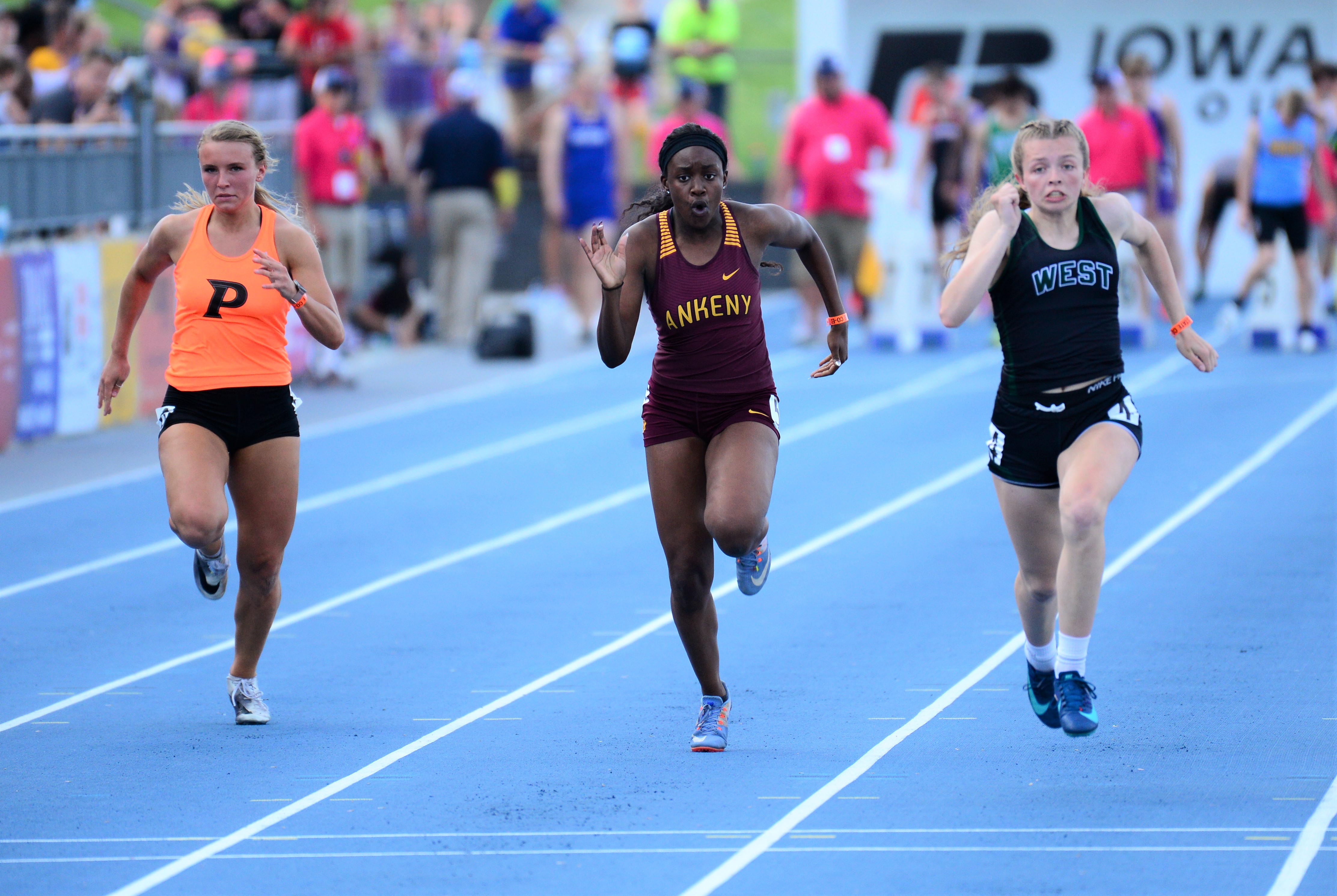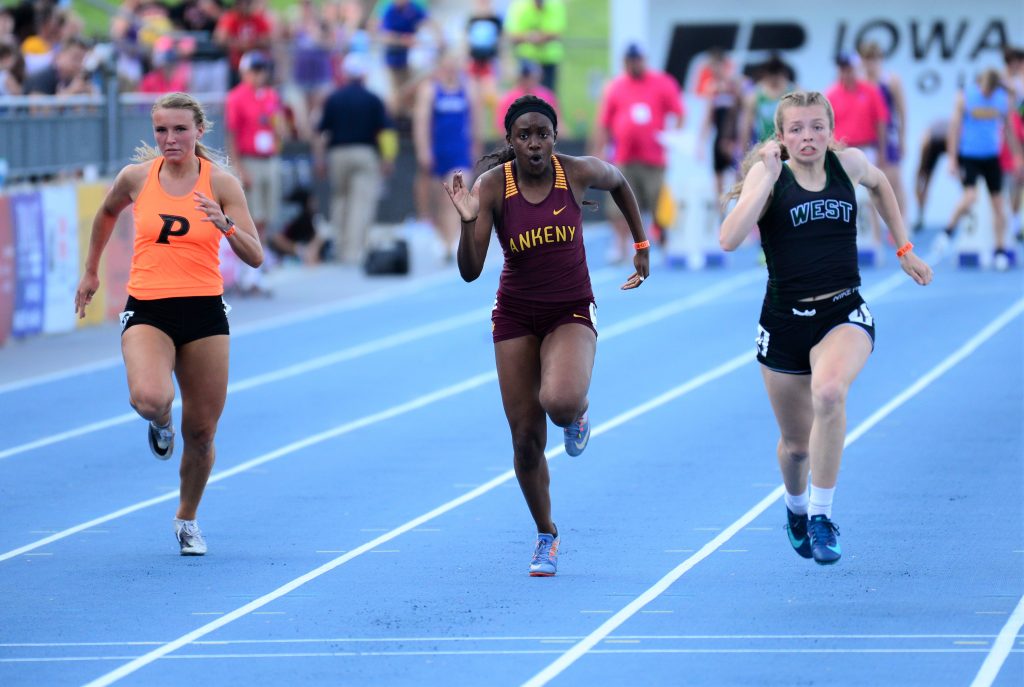 The heat took a toll Thursday on many of the athletes competing at the coed state track meet.
With temperatures reaching a record 91 degrees at Drake Stadium in Des Moines, the sweltering conditions proved to be a huge obstacle for the competitors, regardless of the event.
Even some of the state's best sprinters struggled to adapt.
"I was a bit delirious before my (preliminary heat in the) 200," said Ankeny sophomore Eva van de Mortel. "For some reason I thought (teammate) Mikala (Sidney) was in my race, and I didn't see her in front of me so I thought I was doing pretty well and just kept my pace. I probably could have gone faster, but I can't go back and change it."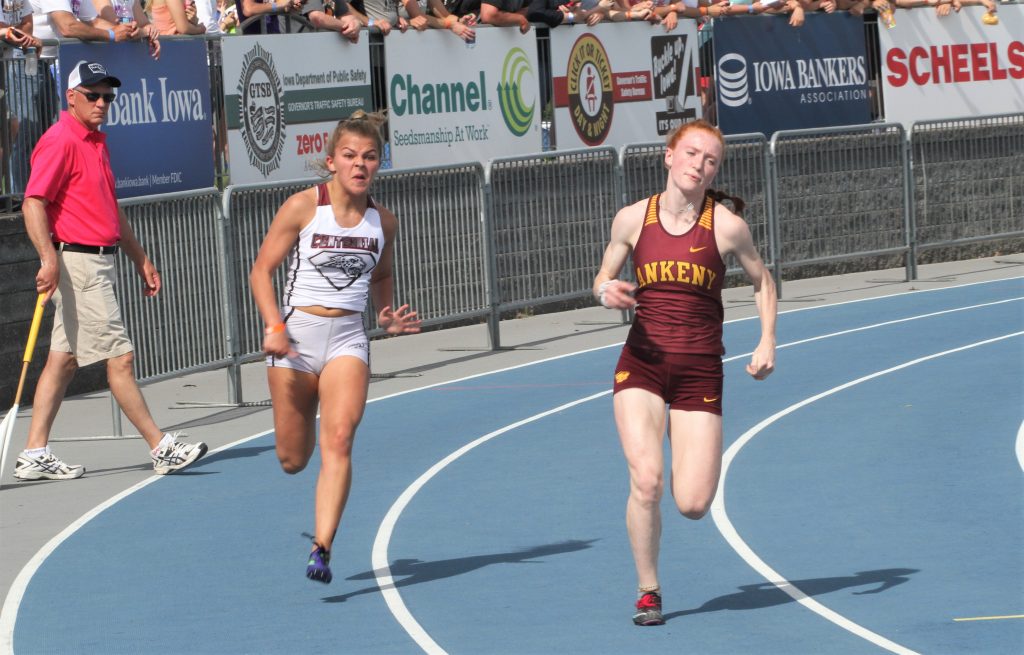 While van de Mortel posted a time of 26.65 seconds in the first heat and finished 18th overall, Sidney ran in the second heat and was clocked in a season-best time of 25.69. She qualified for Saturday's final.
Both van de Mortel and teammate Mytika Mayberry later competed in the preliminaries of the 100. Mayberry qualified for Saturday's final despite posting a time of 12.50 that was well off her best mark.
"I wasn't really happy with my race. My start was very slow," said Mayberry. "Next time I'm going to hydrate more."
Mayberry was seeded fourth in the event going into the state meet. She posted the fifth-fastest qualifying time on Thursday.
"I definitely can run faster in the final," Mayberry said.
Unfortunately, van de Mortel will not be joining her in Saturday's race. She was seeded fifth in the event, but finished 13th overall in 12.79.
Like Mayberry, van de Mortel was slow to get out of the blocks.
"I couldn't really tell. I didn't really feel anything," van de Mortel said of her start. "But I'm not surprised. I'm not supposed to say it's hot out, but it is."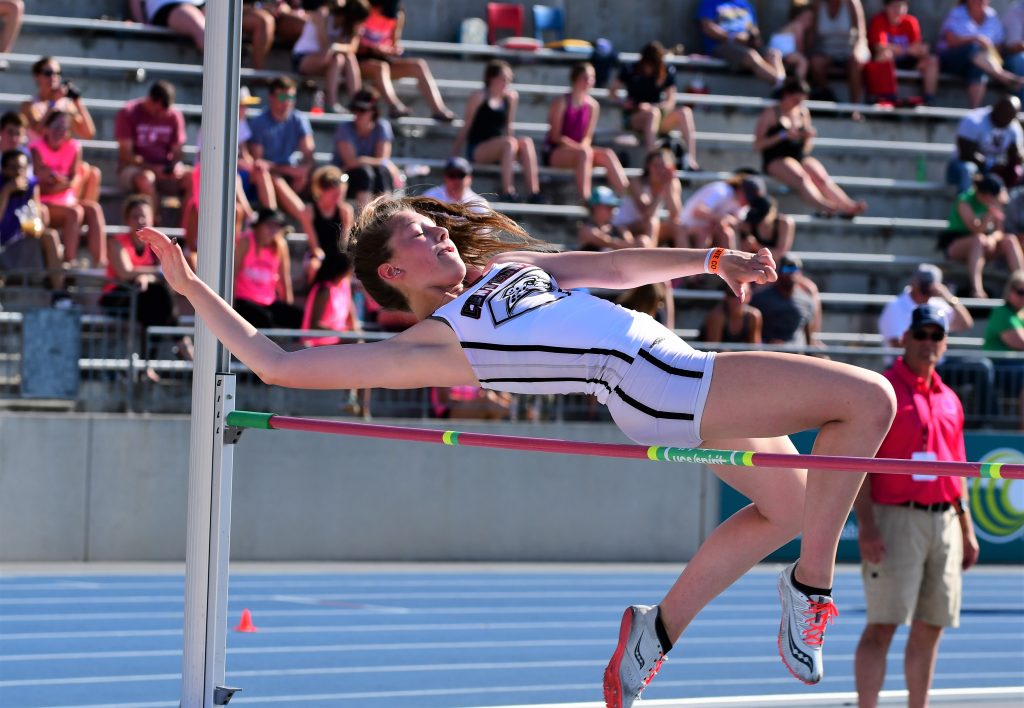 Neither the Ankeny nor Ankeny Centennial girls' teams scored any points on the opening day of the three-day event. But both squads did produce some solid performances on Thursday.
The Jaguars placed 16th in the 4×800 relay. The foursome of Jesslyn Gaumer, Sophia Lee, Sydney Lee and Brianna Smith posted a season-best time of 10:02.21.
Ankeny finished 18th in the same event. The quartet of Sarah and Megan Bosch, Madeleine Murphy and Cierra Fillinger was clocked in 10:05.00.
The Hawkettes got a 14th-place finish from Sydni Wendling in the 400. She posted a season-best time of 1:01.05.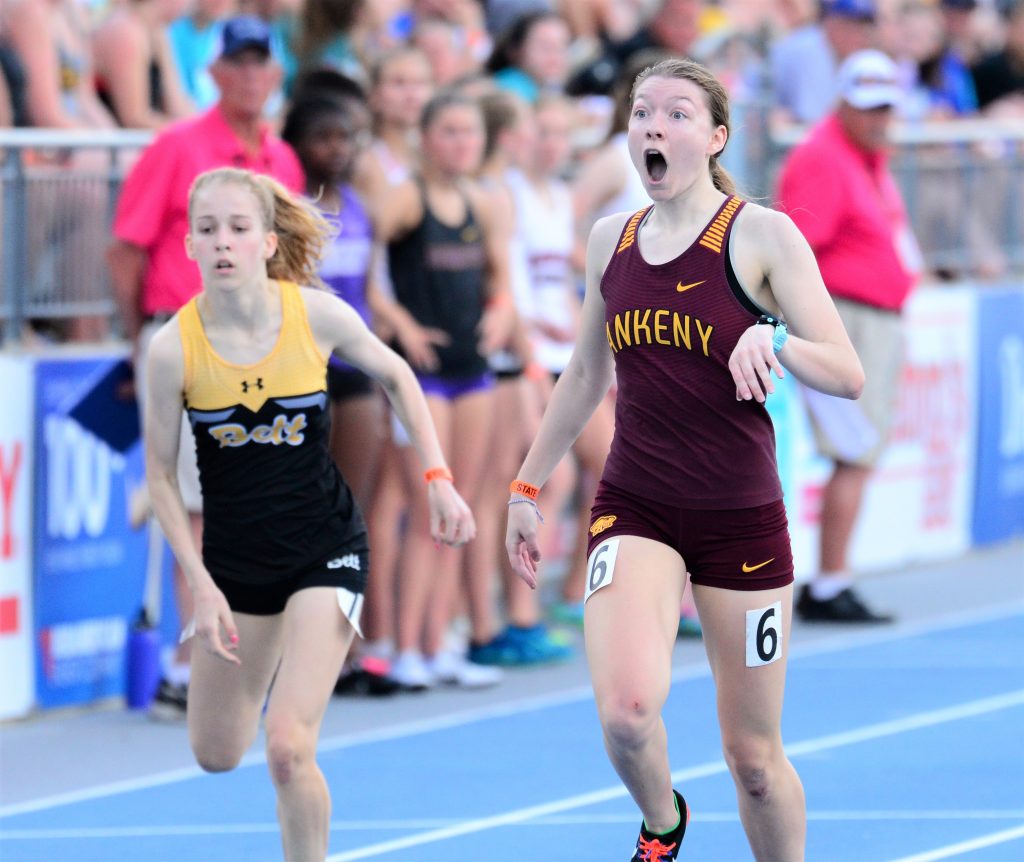 Centennial's Morgan Graybill met her goal of a top-16 finish in the 3,000. Graybill, who came in seeded 24th, was clocked in 11:20.34.
Sprinter Hannah Wilson competed in both the 100 and 200 for the Jaguars. She placed 16th in the 100 (13.04) and 23rd in the 200 (27.52).
Centennial's Calea Jones took 16th in the high jump with a season-best leap of 5 feet. Teammate Sophie Lampe jumped 4-10 and finished 18th.
The afternoon session was called off with two events left due to inclement weather. Both Ankeny and Centennial were slated to run in the preliminaries of the shuttle hurdle relay, but the event will now be reseeded and run as a timed final on Saturday.