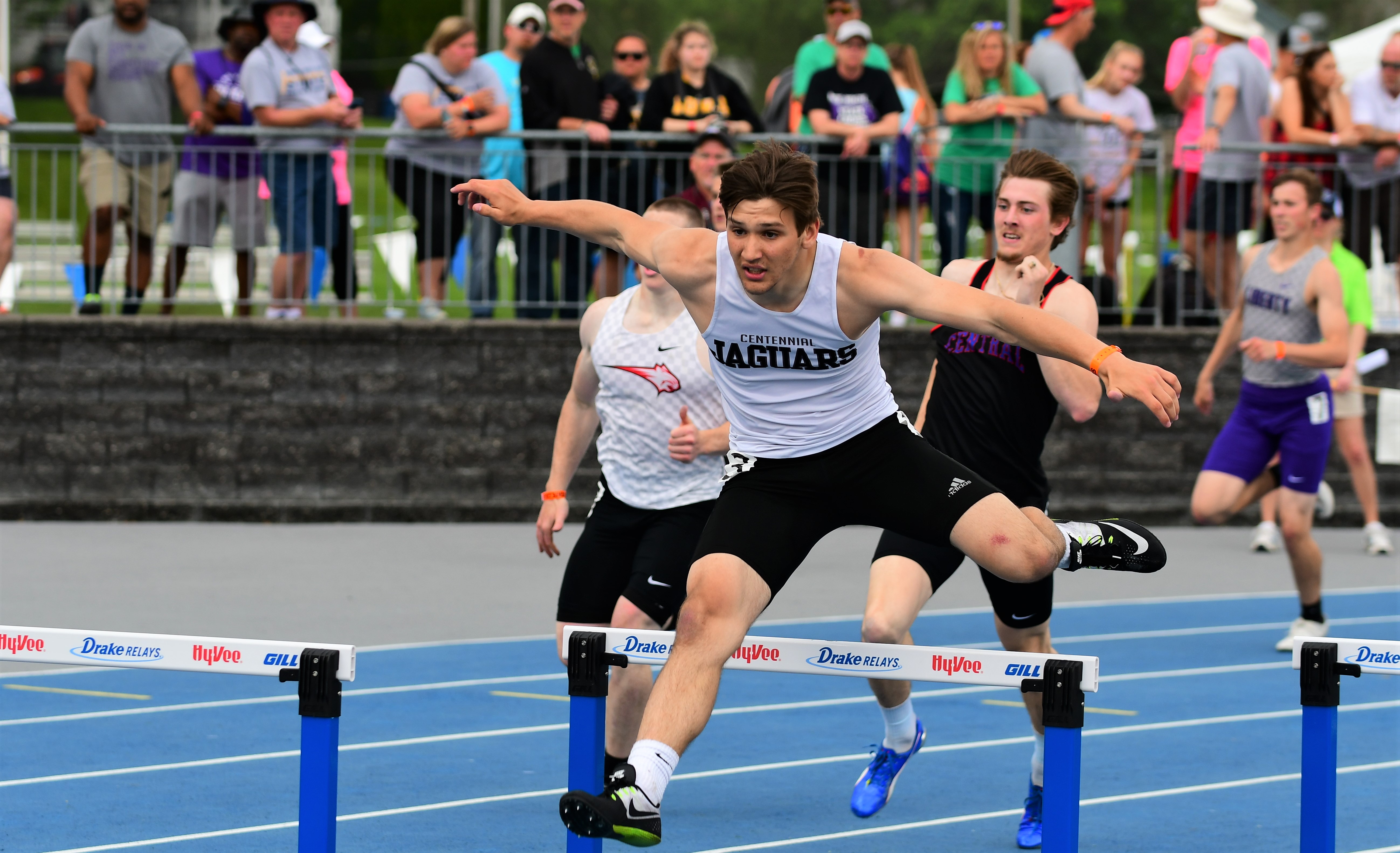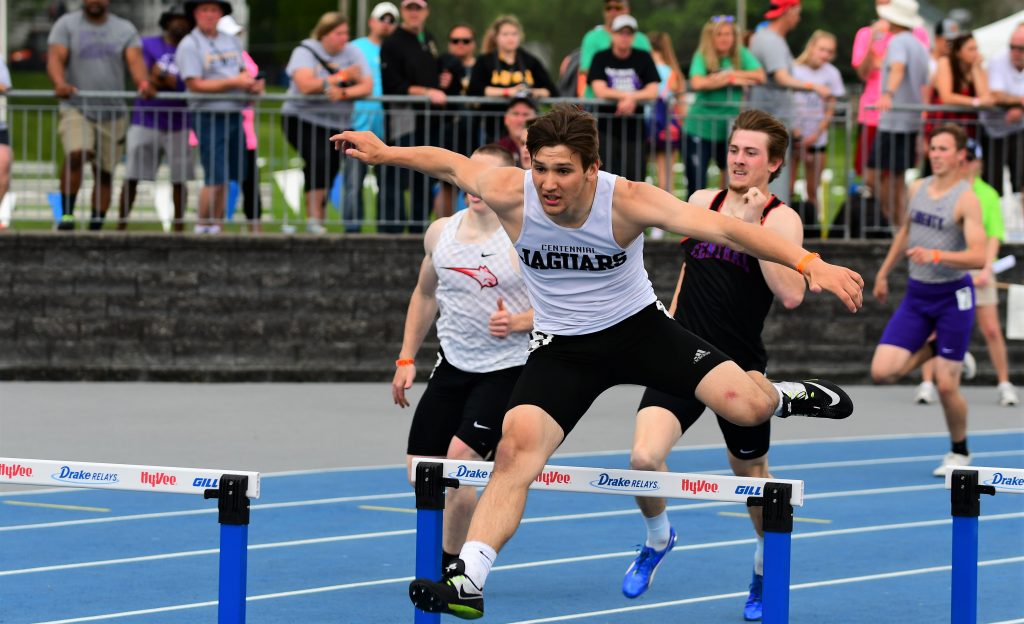 A strong start put Ankeny Centennial's Dylan DeAngelo into position to win the 400 hurdles at the boys' Class 4A state meet on Friday.
As he rounded the final turn, DeAngelo thought he was going to capture a state title.
The junior still led as he approached the final hurdle, but he didn't get over the barrier cleanly. And it was just enough of a collision to cost him the victory.
Dowling Catholic's Thai Thompson rallied to win the race in a time of 53.05 seconds. Trent Davis of Linn-Mar (Marion) was the runner-up in 53.29, while DeAngelo took third in 53.35.
"I would have liked to win it, but I guess I couldn't get there at the end," said DeAngelo, who nevertheless broke his own school record. "I thought I had it until the last hurdle kind of slowed me down a little bit, and I saw (Thompson) pass me."
Friday was a good day for DeAngelo and the Jaguars, who earlier placed sixth in the 4×200 relay. In that event, DeAngelo teamed up with Avery Gates, Jon Wong and Liam Murphy to post a time of 1:29.06.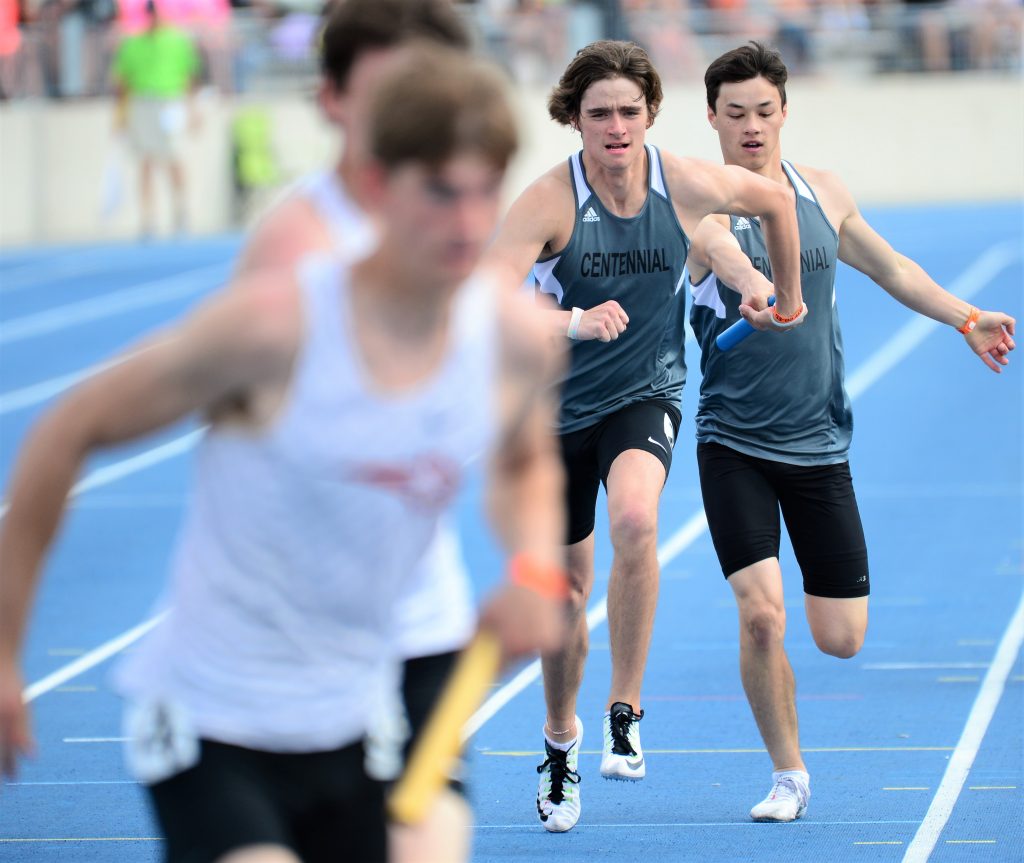 Valley won the 4×200 in 1:26.17, which broke the all-time state record. The Tigers lead the Class 4A standings with 48 points, 10 more than Western Dubuque.
"They were definitely flying," Gates said of the Tigers. "I think we would have liked to place a little higher, but we came out here and ran our season-best (time) by a pretty good amount so we feel good about that."
Centennial was the defending champion in the 4×200. Gates was the Jaguars' lone returning runner in that relay.
"It's different with three different guys on there, but we still have three guys I love to run with and that are really good runners," Gates said.
The Jaguars later advanced to Saturday's final in the 4×400 relay. The team of DeAngelo, Gates, Thomas Collins and Murphy posted the fourth-fastest qualifying time of 3:20.31.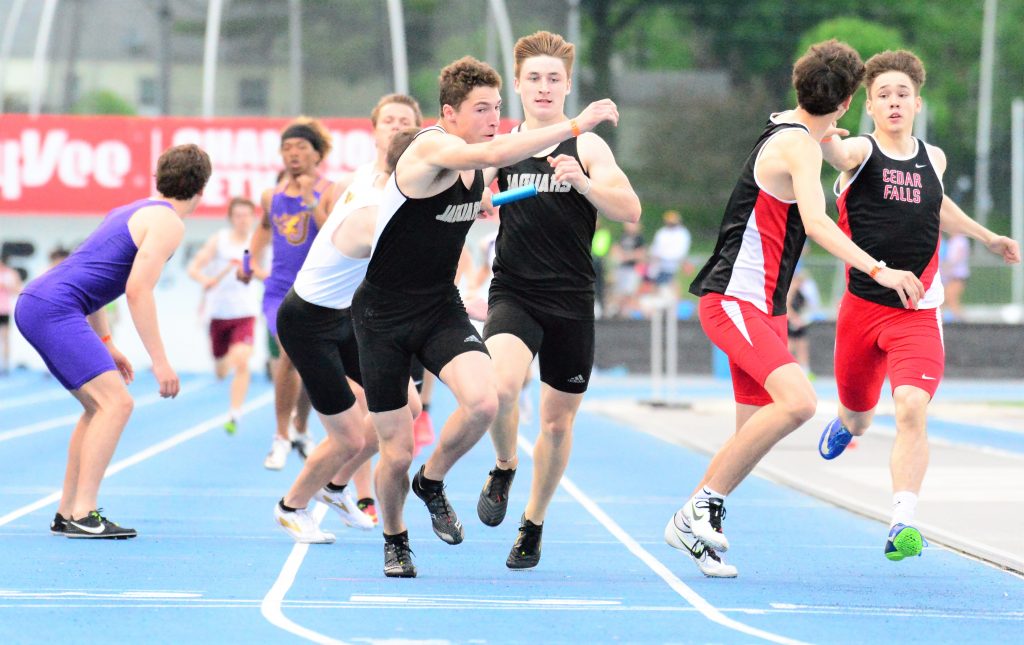 Collins also contributed a ninth-place finish in the 400. He won his section on Thursday with a time of 49.68 seconds before the meet was called off due to inclement weather, then had to wait until Friday to see if he would place among the top eight finishers.
In the final section, Bettendorf's Darien Porter raced to the victory in 46.99, setting an all-time record. With Porter leading the way, all eight competitors ran faster than Collins' clocking from the previous day.
Still, Centennial moved into a tie for 16th place in Class 4A with nine points after the second day of the meet. Ankeny, meanwhile, picked up another point on Friday and is now in 11th place with 14 points through 10 events.
The Hawks placed eighth in the distance medley relay. The foursome of Max Smith, Brody Brecht, Anyoun Anyoun and Tim Sindt was clocked in 3:33.51.
Johnston won the event in a time of 3:27.19. The Dragons came out of the first section to earn the victory.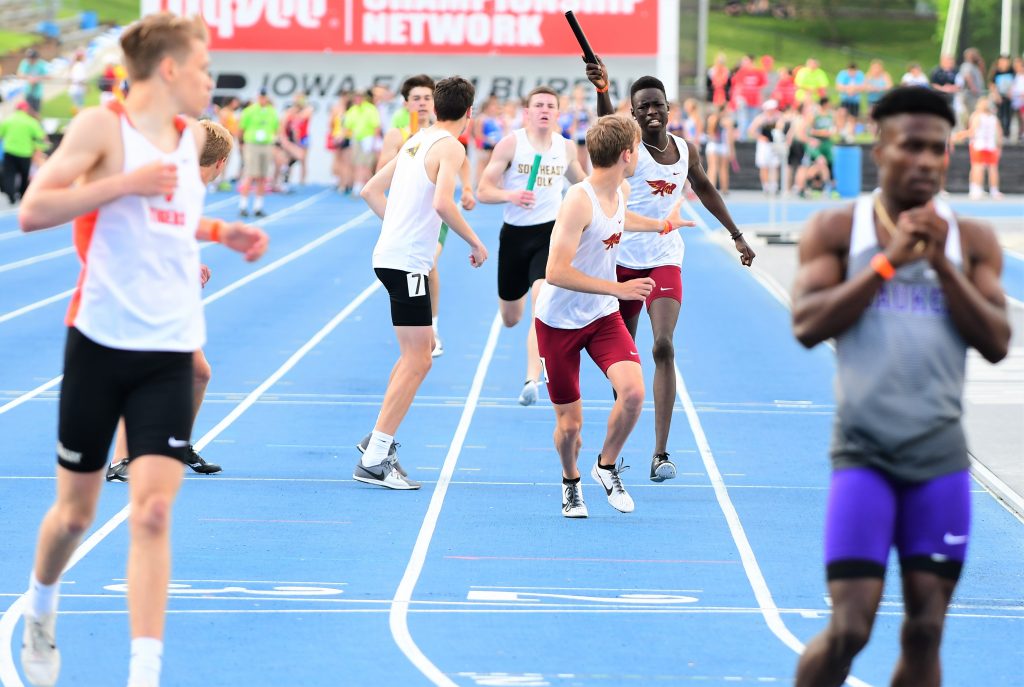 Here are the rest of Friday's results:
400–Zach Mohrfeld (A), 52.11 (21st); Austin Jones (AC), 52.96 (24th).
Long jump–Seth Pippett (AC), 19-6.25 (22nd).
110 hurdles–Conner Niffenegger (A), 15.02 (11th).
4×200 relay–Ankeny (Max Smith, Nick Scherle, Brody Brecht, Tyrese Miller), 1:30.92 (19th).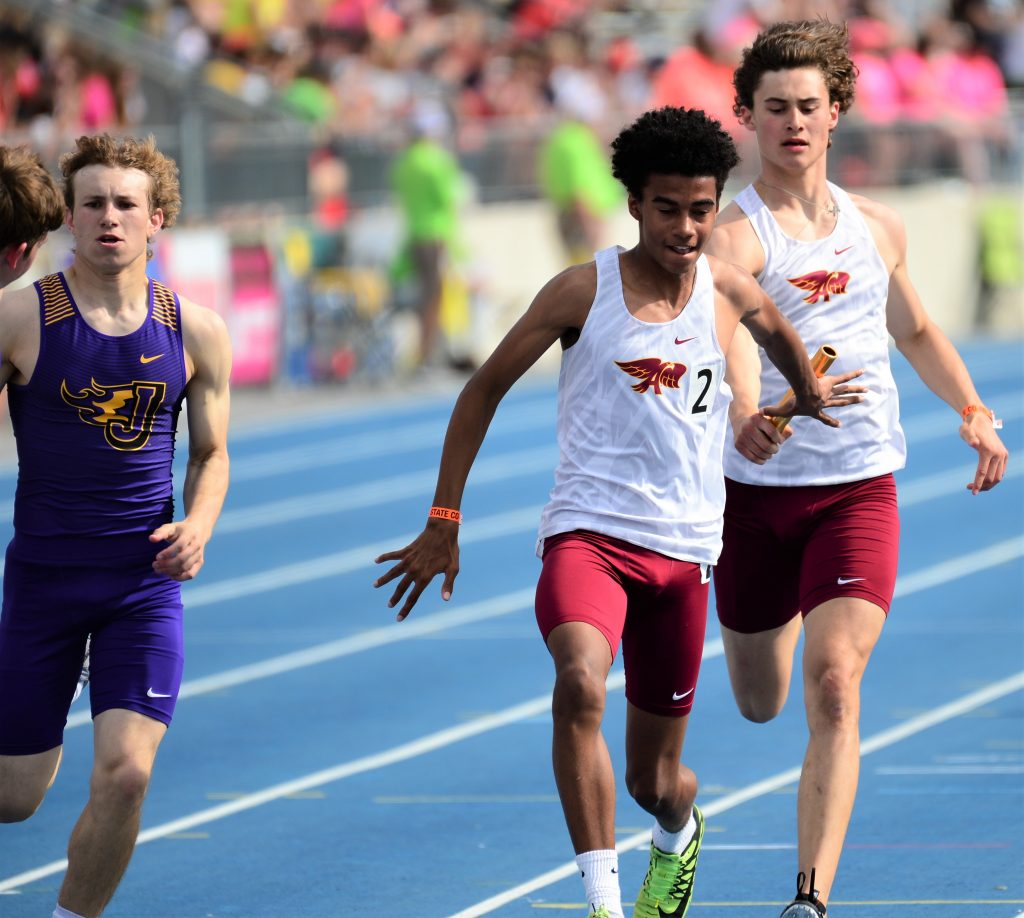 Shot put–Jacob Baier (A), DNP (Foul).
400 hurdles–Wong (AC), 55.69 (11th); Mason Thompson (A), 55.73 (12th); Niffenegger (A), 56.62 (15th).
Distance medley relay–Centennial (Trey Porter, Josh Decker, Pippett, Ben Lyons), 3:38.78 (15th).
4×100 relay–Ankeny (Smith, Scherle, Peyton Agan, Cael Boyd), 43.54 (17th); Centennial (Derek Boike, Porter, Jackson Huber, Nathan Wilde), 44.36 (23rd).
4×400 relay–Ankeny (Drake Strnad, Ethan Norgaard, Miller, Mohrfeld), 3:31.24 (22nd).