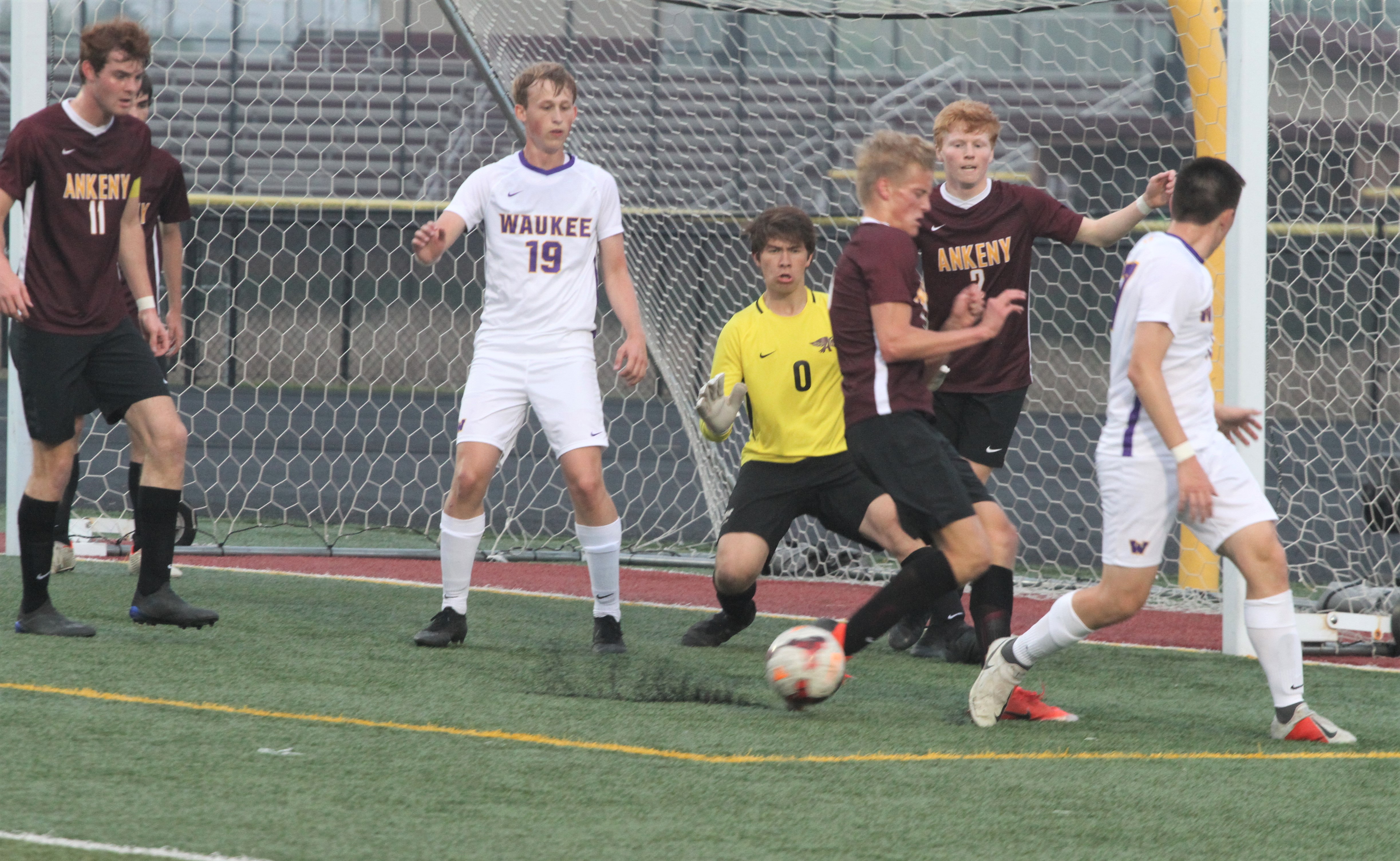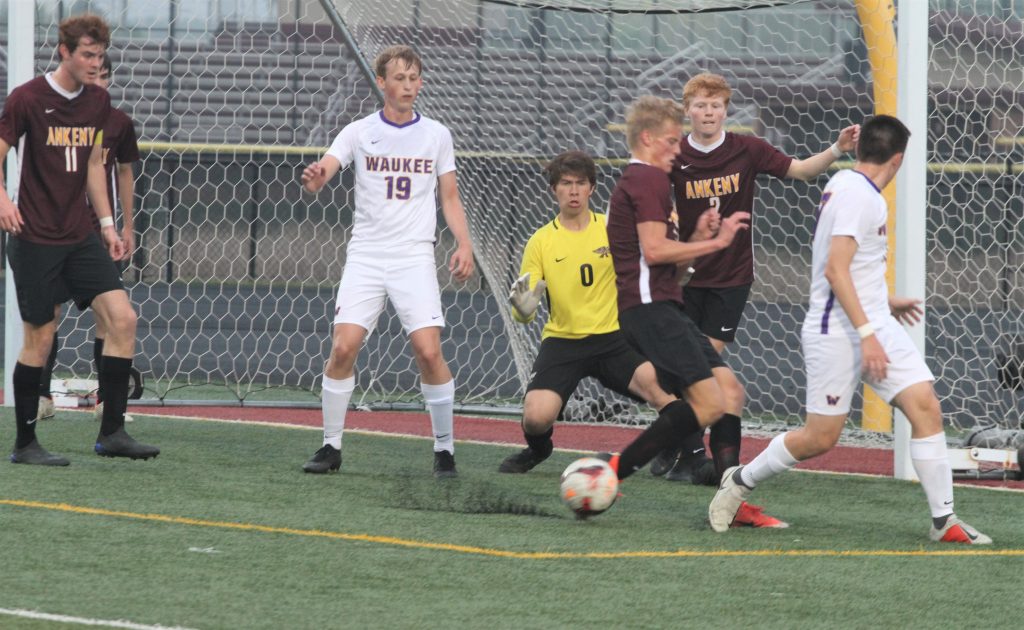 The Ankeny boys' soccer team closed out the regular season on Friday with a 3-0 loss to visiting Waukee, the defending state champion and No. 1 team in Class 3A.
The Warriors (17-0) have won 23 straight games dating back to last season. Their last loss came to Ankeny Centennial, 1-0, on May 11, 2018.
"Waukee showed tonight the level it takes to win a state championship," said Ankeny coach Jordan Burns. "If Waukee isn't going to win it, you've got to match their intensity. They've set the bar."
No. 10 Ankeny dropped to 10-6 on the season. The Hawks will host Dowling Catholic or Boone in a substate semifinal on Wednesday.
Waukee posted its 13th shutout in 17 games. Edi Cokovic, CJ Coppola and Niko Madrigal each had a goal for the Warriors.
"They're such a good team, and they're so deep," Burns said. "They have such a huge squad. We have 50 kids in our program, and they have 150."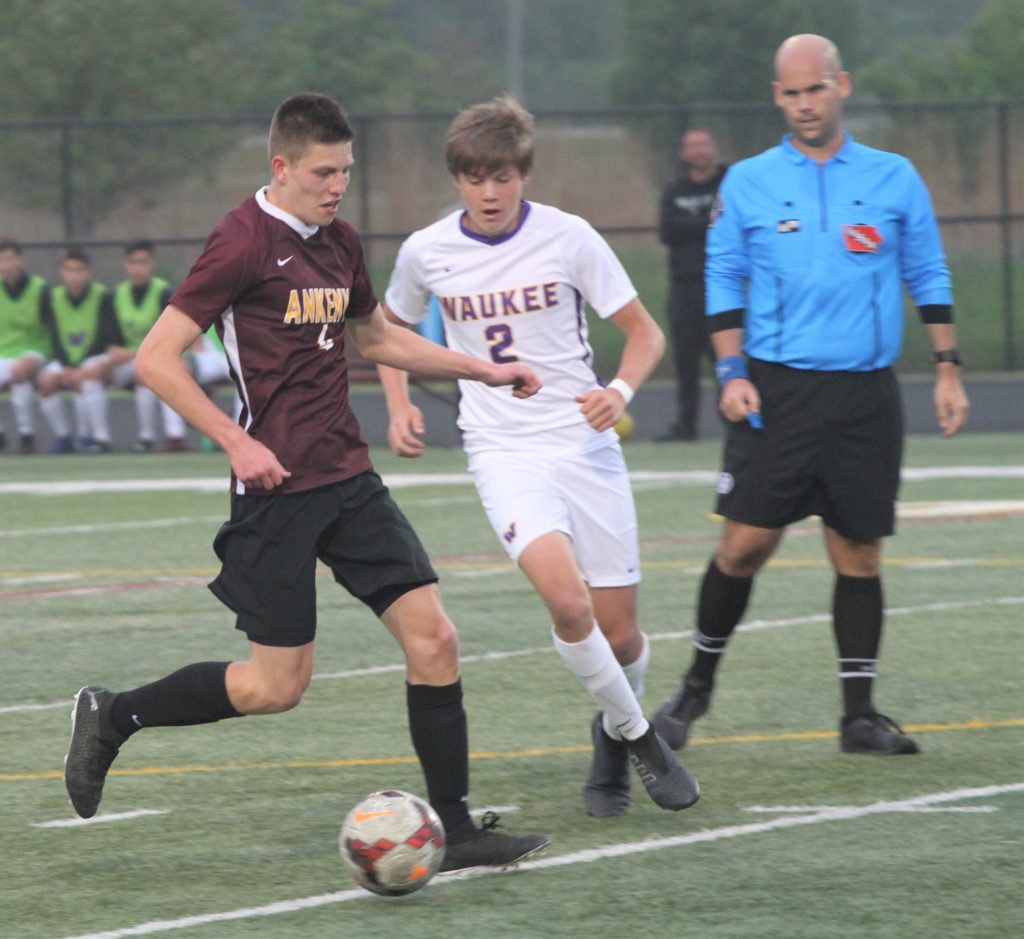 The Hawks battled Waukee on even terms for most of the first half. The Warriors took a 1-0 lead in the 30th minute, then later added a second goal on a penalty kick.
"I was really proud of my boys tonight," Burns said. "We did not for one minute back down to Waukee. I told the guys we were going to be aggressive, and we were going to press them. I thought we did a really good job of that for the most part.
"Giving the PK away for the second goal was really disappointing. After that, I thought the game got away from us a little bit," he added.
Burns decided to change his strategy after Ankeny standouts Charlie Pritchard and Kolby Raineri each picked up a yellow card. A couple of other starters were also battling minor injuries.
"We started subbing some other guys in," Burns said. "We had to think about the bigger picture with substate coming up on Wednesday."