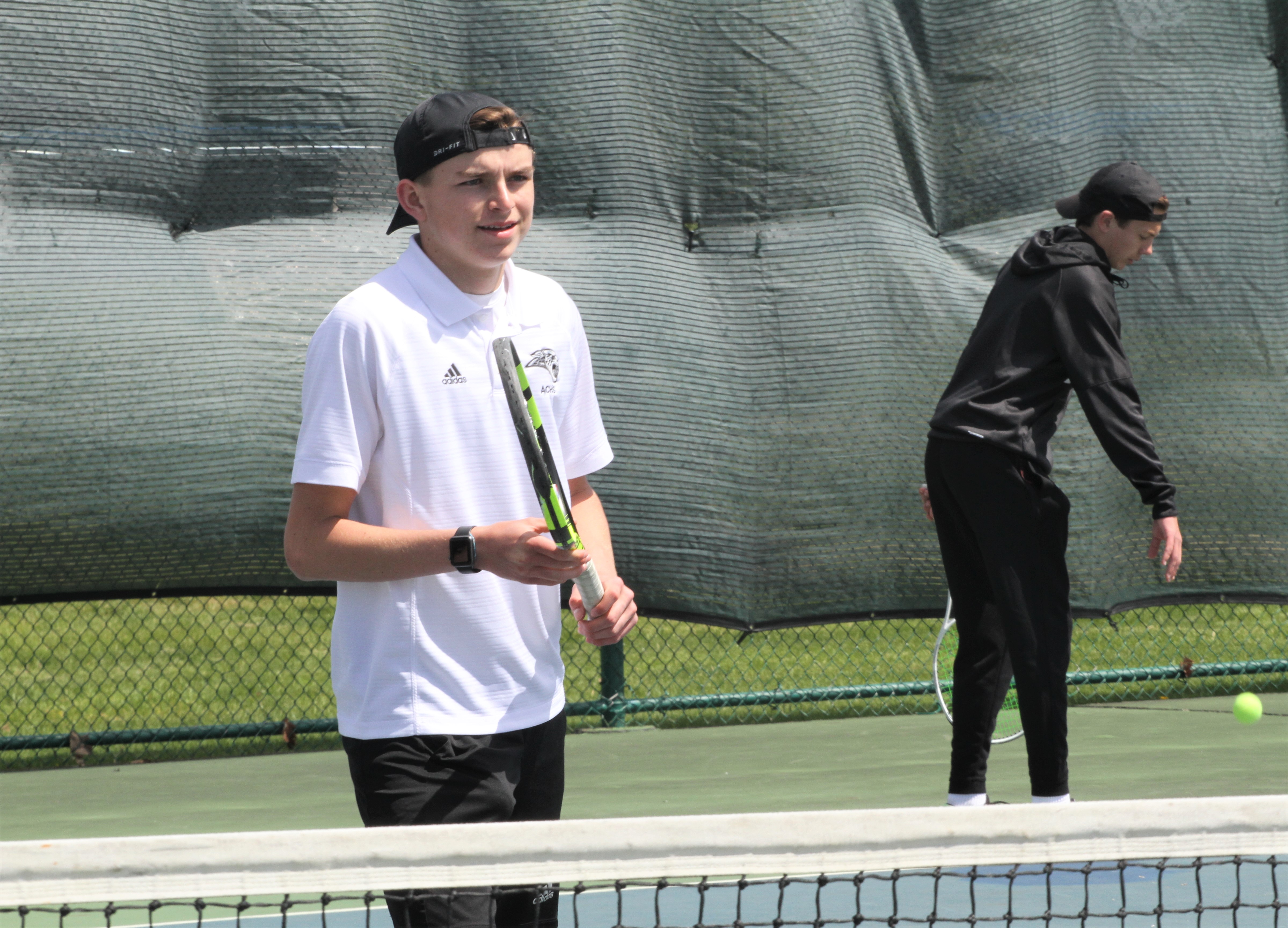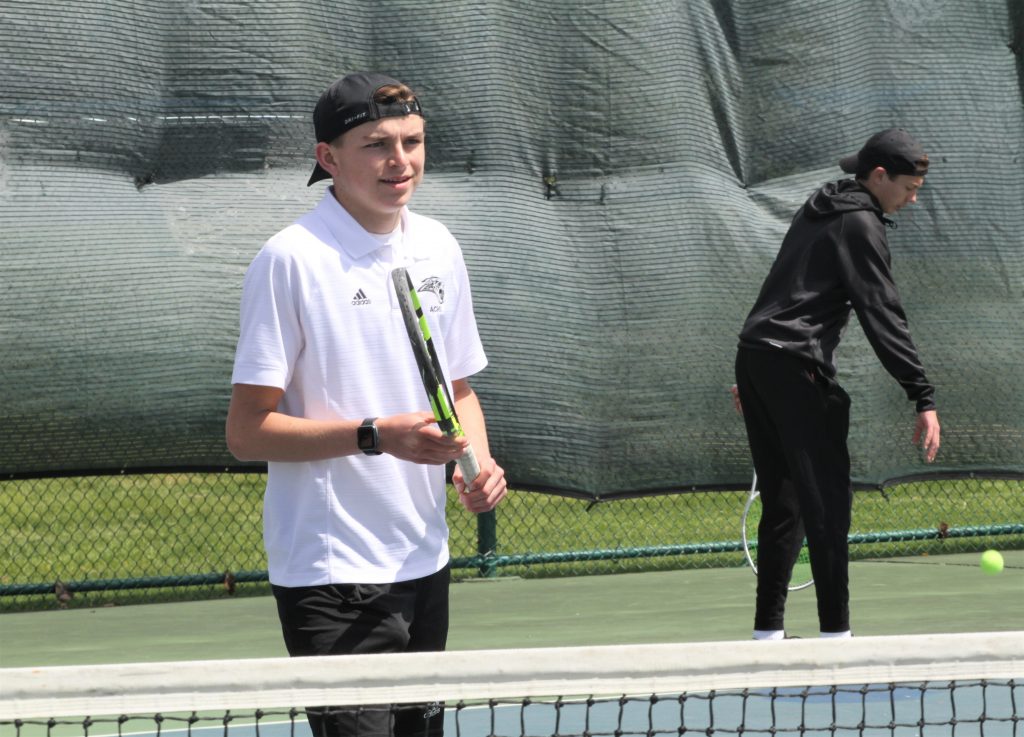 The Ankeny Centennial boys' tennis team earned the right to play for the Class 2A state team title on its home courts by winning a pair of thrilling matches on Friday at Dowling Catholic.
The sixth-ranked Jaguars posted a 5-4 victory over No. 4 Cedar Rapids Washington in the substate final, then followed with another 5-4 win over No. 8 Ames in a state quarterfinal.
"I'm so proud of these guys," said Centennial coach Tami Lewton. "It was truly an epic battle."
Centennial will host the final four of the state team tournament on May 28 at the Prairie Ridge courts in Ankeny. No. 1 Iowa City West, last year's state runner-up, has also qualified.
The other two qualifiers will be determined on Monday. Pairings will then be announced on Tuesday.
Ankeny has not had a team in the final four since 2003, when the late Dennis Hoefle led the Hawks to the city's only state championship.
"Everybody had a small piece in pulling out the wins in both situations," said Lewton, whose team improved to 13-1 on the season. "Everyone put in so much work in the offseason, and it showed."
Both matches came down to the doubles following a 3-3 split in singles. In the win over Cedar Rapids Washington, Centennial's No. 2 doubles team of Samson Densmore and Ryan Lofgren fought off four match points to pull out a three-set victory over Ty Sherman and Bennet Blumenthal.
Sherman was part of last year's state championship doubles team.
"Playing against a defending state champ was extremely difficult, and there was probably some divine intervention that helped us win those four points," said Lofgren, who went undefeated on the day. "Qualifying for team state wasn't even on my radar when I saw we got Washington in our substate so being able to pull that out and then get another win over a great Ames team the same day is something I'll never forget."
In the win over Ames, Densmore battled back from a set down to win the No. 2 singles match. Lofgren and James Cole also won their singles matches for the Jaguars.
"Looking back at it, I still have no idea how we pulled it out," Lewton said. "Samson was completely wiped out and barely moving, but he got into an extra gear and was able to come back."
Densmore and Lofgren had already qualified for the individual state tournament in doubles, while teammate Will Blevins advanced in singles. That tournament will be held on Friday and Saturday in Cedar Rapids.
"I'm glad to make individual state, but being able to give these seniors who put their heart and soul into tennis this past offseason (a trip to team state) is a far superior feeling," Lofgren said. "We are going to the final four!"
Here are the match-by-match results:
Centennial 5, C.R. Washington 4
Singles–Scheetz (CRW) beat Blevins, 7-5, 6-4; Sherman (CRW) beat Densmore, 6-1, 6-0; Lofgren (AC) beat Zylstra, 6-7, 6-3, 6-2; Blumenthal (CRW) beat Cole, 2-6, 6-3, 6-3; Petersen (AC) beat Loss, 4-6, 7-6, 6-2; Unick (AC) beat Wickham, 6-3, 6-2.
Doubles–Scheetz-Zylstra (CRW) beat Blevins-Cole, 6-3, 6-2; Densmore-Lofgren (AC) beat Sherman-Blumenthal, 6-4, 2-6, 7-6; Petersen-Unick (AC) beat Loss-Wickham, 6-4, 6-7, 6-0.
Centennial 5, Ames 4
Singles–Ellis (Am) beat Blevins, 6-4, 6-3; Densmore (AC) beat Withers, 4-6, 7-5, 6-1; Lofgren (AC) beat Kim, 6-2, 6-2; Cole (AC) beat Kong, 6-2, 6-2; Wilson (Am) beat Petersen, 6-4, 6-3; Arbuckle (Am) beat Unick, 6-3, 6-4.
Doubles–Ellis-Withers (Am) beat Blevins-Cole, 6-0, 6-3; Densmore-Lofgren (AC) beat Kim-Wilson, 6-0, 6-1; Petersen-Unick (AC) beat Kong-Arbuckle, 6-1, 6-0.