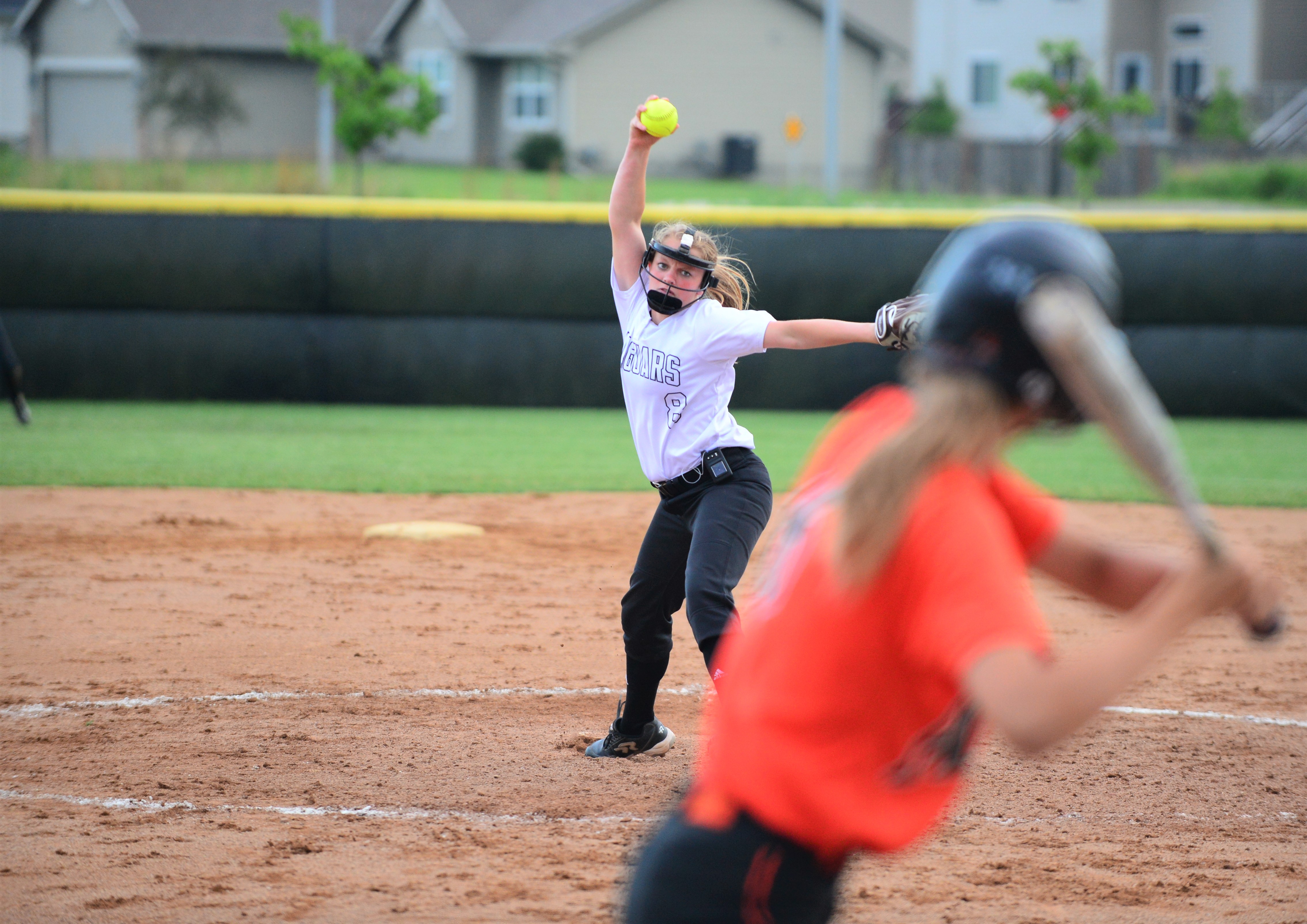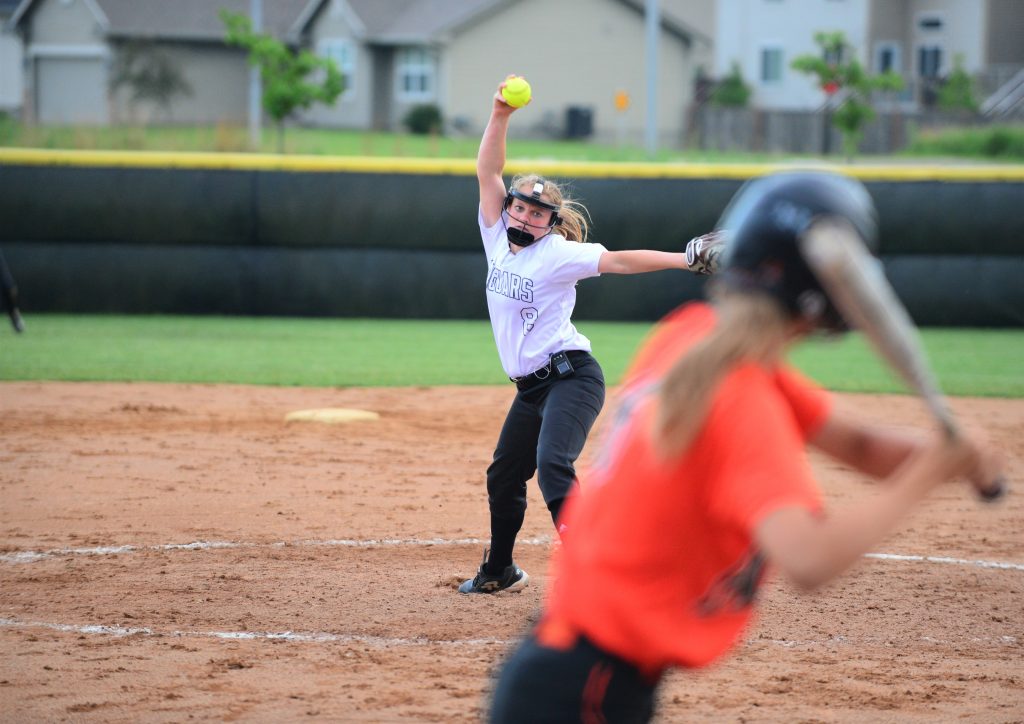 When the Ankeny Centennial softball team opened its season on Monday at sixth-ranked Waukee, the Jaguars were able to put an experienced lineup on the field.
Several veteran players are back from a team that posted a 25-16 record last year in its only season under coach Randy Schneider, who departed following the Jaguars' 9-0 loss at Indianola in a Class 5A regional semifinal. Indianola went on to place second in the state tournament.
Schneider was then replaced by former Ankeny assistant Brett Delaney.
"We have a lot of leadership and experience coming back with our 10 seniors," said Delaney, whose team lost its opener to Waukee, 15-5, in six innings. "And they're coming off of the most wins in school history."
Among the team's returnees are junior shortstop Franie Burnett, sophomore catcher Ella Schulz and senior outfielder and catcher Cassie Severson. That trio was named to the CIML Central Conference second team a year ago after helping the Jaguars to a 9-10 league record.
Schultz batted .368 with nine doubles and 30 RBIs, while Severson batted .361 and drove in 15 runs. Severson has committed to play for Central.
Burnett batted .344 with two home runs and 20 RBIs. She led the team with 17 stolen bases.
Senior pitchers Karlie Kaiser and Kayla Stone are also back along with senior outfielder Cassi Garland and junior third baseman Taylor Runchey. They all received all-CIML honorable mention last season.
Garland batted .268 with six homers and a team-high 32 RBIs. Runchey batted .303 with six doubles and 20 RBIs.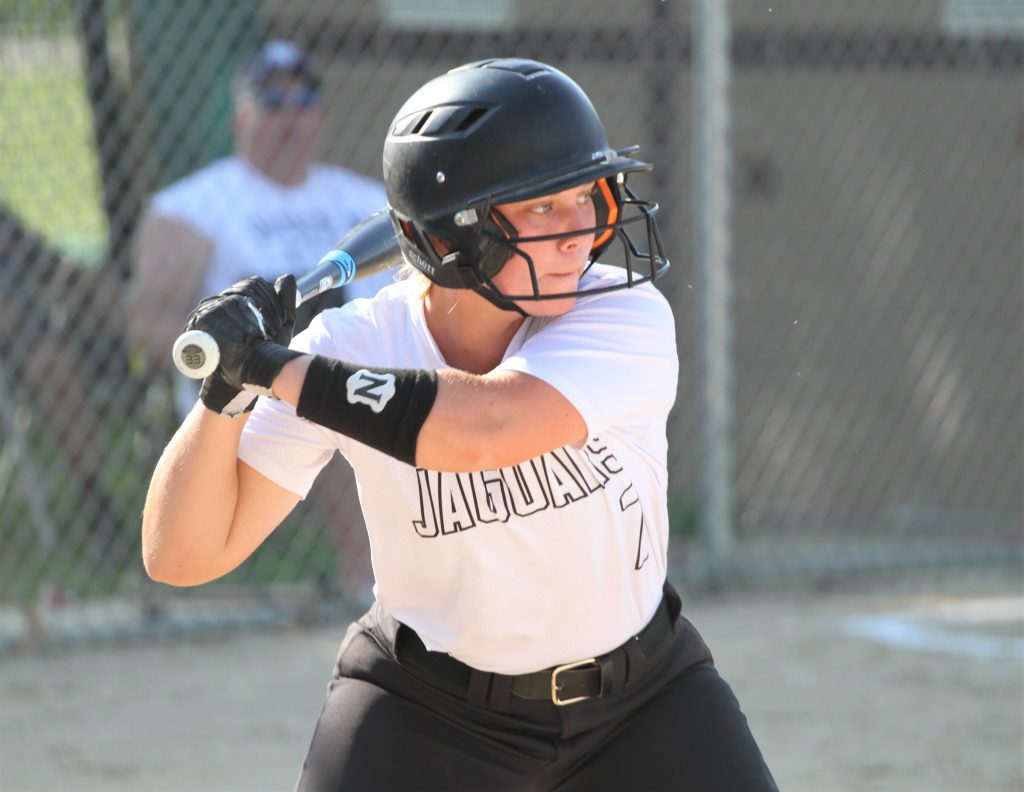 Stone compiled a 7-4 record with a 2.61 ERA. She will play for Simpson next year.
Kaiser, a NIACC recruit, went 6-5 with a 3.88 ERA. Both pitchers will likely see more action after Creighton recruit Haley Gatica transferred from Centennial to Valley for her senior season.
"I'm really proud of the work the girls put in the last two weeks," Delaney said. "My 10 seniors set the tone all offseason and with their leadership the rest of the team followed. They had a great spring season which led to some good competitive practices. This team has played a lot of softball together which has helped our chemistry right off the bat."
Other returning letterwinners for the Jaguars are senior outfielders Lily King, Taryn Lindaman and Chloe Peck; senior utility player Carleigh Kray; junior infielder Kenedee Jones; sophomore outfielder Morgan Severseike; and freshman infielder and pitcher Lizzy Klunder. King has committed to play for Clarke.
Delaney will need to find replacements for all-state second baseman Lauren Birt and power-hitting first baseman Chloe Olson, who slugged a team-high seven homers.
"We do have to fill some holes, specifically the right side of the infield," Delaney said.
Centennial will be on the road for the first three weeks of the season. The Jaguars won't play at home until they host Ames in their Central Conference opener on June 10.
Delaney said his team will need to give a consistent effort in order to navigate a grueling schedule.
"Night in and night out we are playing the best in the state," he said. "We have talked about how we can't lose to Centennial. We just have to come in and play our style of softball and special things will happen this summer."