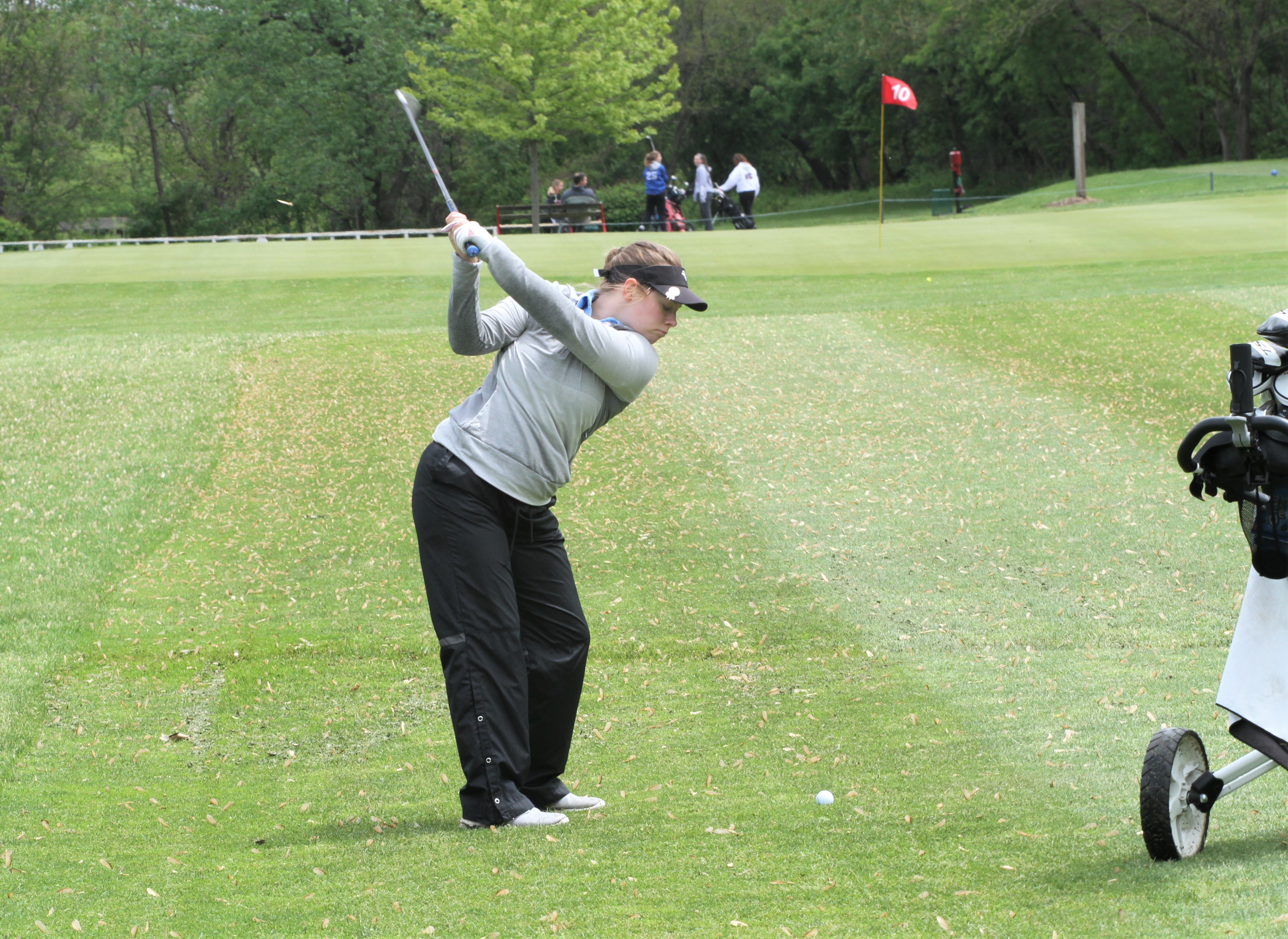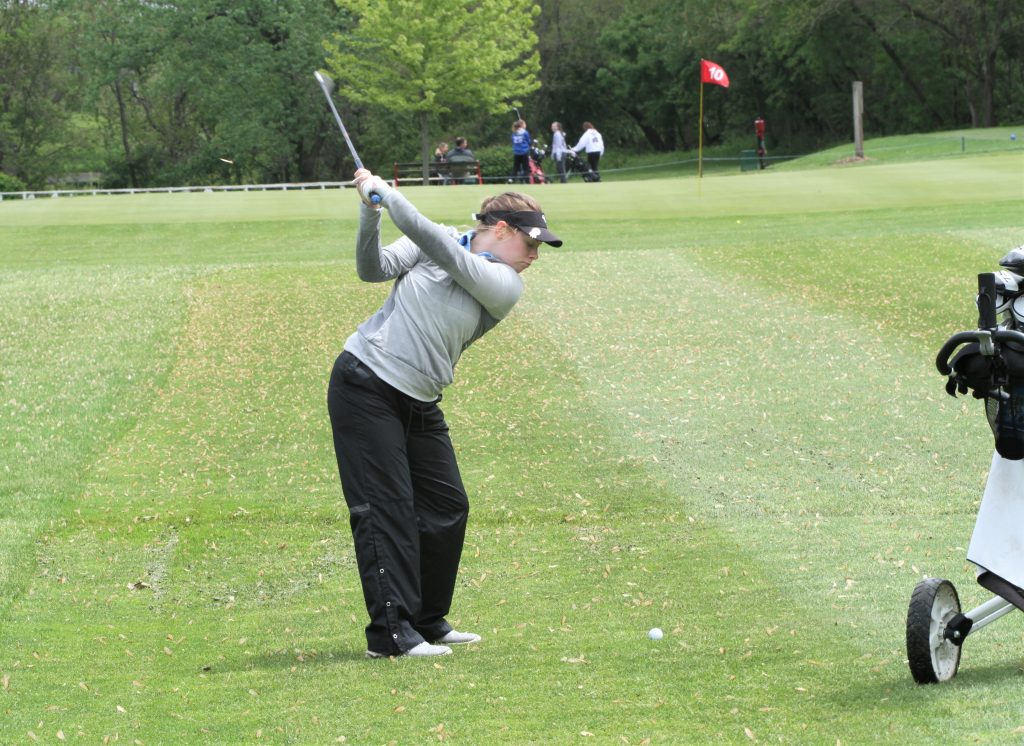 Ankeny Centennial's Lauren Sease is headed back to the girls' state golf tournament for the third straight year.
Ankeny's Jaci Webb will be making her second consecutive trip.
Both players qualified as individuals with strong performances on Monday at Class 4A regional meets.
Webb shot a 7-over-par 78 to tie for medalist honors at the American Legion Golf Course in Marshalltown. She led the Hawkettes to a fourth-place finish in the nine-team field.
"I honestly could not have drawn today's round up more perfectly," said Webb. "Today was the most confident I've been over every shot. I had one hole that didn't go according to plan, but I went to the next hole, shook it off, and forgot about it. Today is giving me a ton of momentum and confidence going into state next week."
Sease, meanwhile, carded a 9-over-par 82 to place fourth in the regional at Willow Creek. She led the Jaguars to a third-place finish.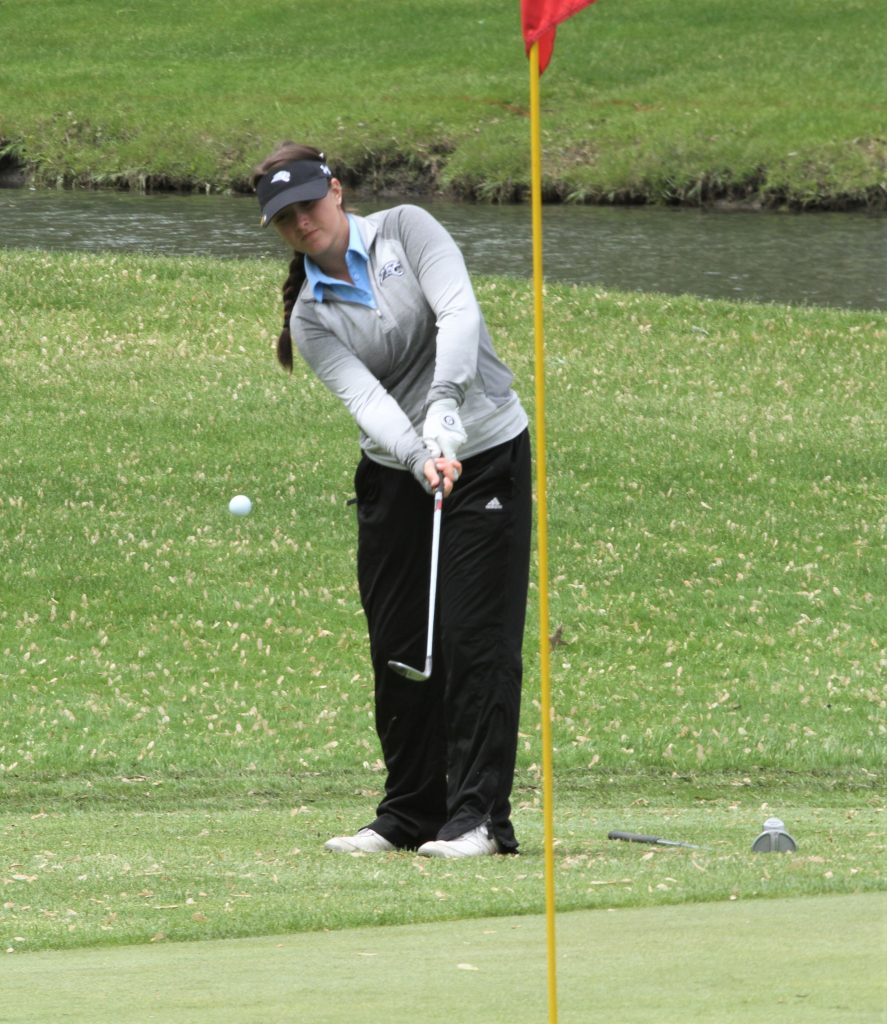 "I was overall happy with how I played, though I had a few mistakes that should not have happened," said Sease, who had a birdie on the par-4 No. 4 hole.
Valley dominated the meet at Willow Creek, placing four girls in the top five. Paige Hoffman was the medalist with a 74, edging teammate Saffire Sayre by one stroke.
The Tigers posted a team total of 306. Dallas Center-Grimes shot a 379 and also qualified for state, finishing 10 strokes ahead of Centennial.
"Super fun season and (we) will miss our seniors Lexi (Simpson), Riley (Stewart) and Morgan (Kinch) so much!" Centennial coach John Petersen tweeted after the meet.
Megan Lazear placed seventh for the Jaguars, shooting a personal-best 91. Simpson fired a 107, Stewart had a 109, Kinch carded a 119, and Claire Beath finished with a 121.
Cedar Falls won the regional title at Marshalltown with a 342 total. Linn-Mar (Marion) also qualified for state with a 358.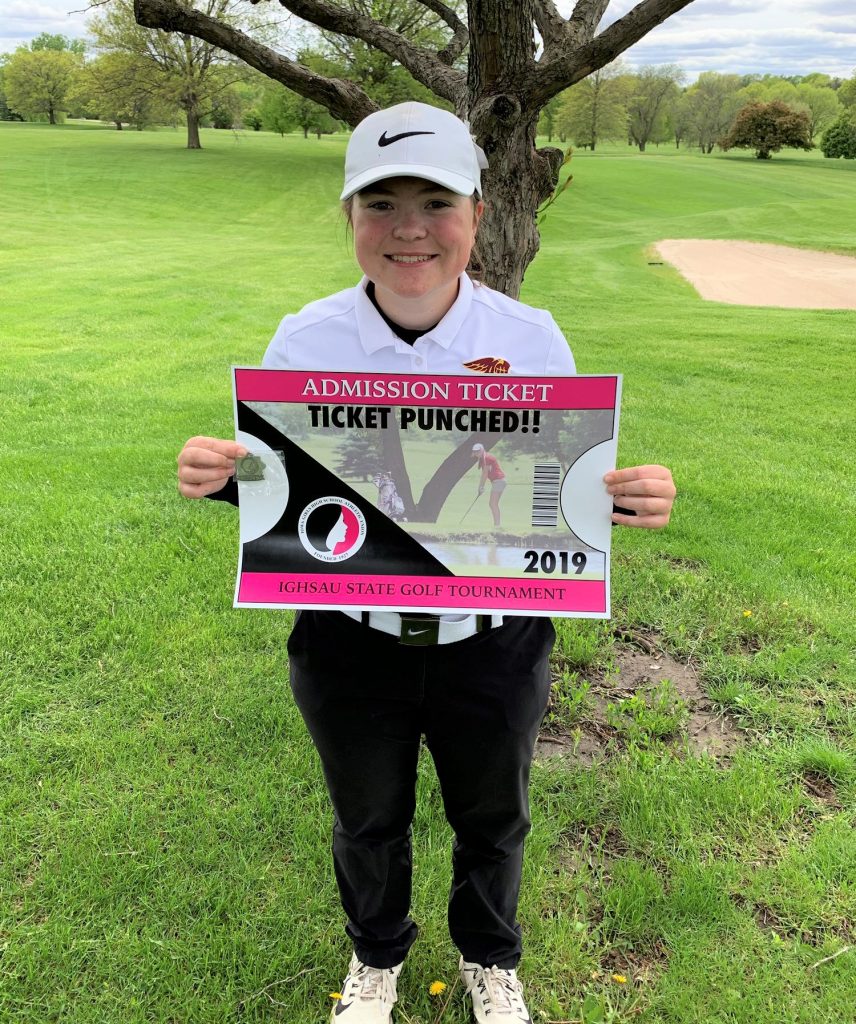 Ankeny posted a 384, its best score of the season.
"First, of all, I am so incredibly proud of every one of these girls," said Ankeny coach Seth Hagarty. "They have put in a ton of work this spring and have made major improvements in every aspect of their games. We shot our best at the end of the season–in our last tournament–and that's exactly how you want to finish. And although we are not advancing on to the state tournament as a team, these girls have a lot to be proud of."
Webb made a birdie on the par-5 No. 3 hole. She had six consecutive pars en route to a 38 on the back nine, allowing her to share medalist honors with Amara Lytle of Cedar Falls.
"Jaci is playing absolutely beautiful golf right now," Hagarty said. "She is striking the ball well off the tee, which is putting her in a great position to attack the greens. The amount of time she puts in and her work ethic is undeniably addicting to witness. All of that time and effort is starting to pay off."
Kelsey Hensen shot a 99 for the Hawkettes. Hannah Loftus carded a 103 that included a birdie on No. 18, Caroline Price fired a 104, Rachel Moore had a 120, and Gabby Schnepf added a 122.
The state tournament will be played on May 28-29 at Coldwater Links in Ames. Sease played in the 2017 state tournament at Coldwater, while Webb is hoping to become familiar with the course.
"We will continue practicing and working on some little things before next Tuesday," Hagarty said. "We will also make a trip to Coldwater on Thursday afternoon to play a practice round, so that she is familiar with the entire course and is comfortable and confident going into next week."