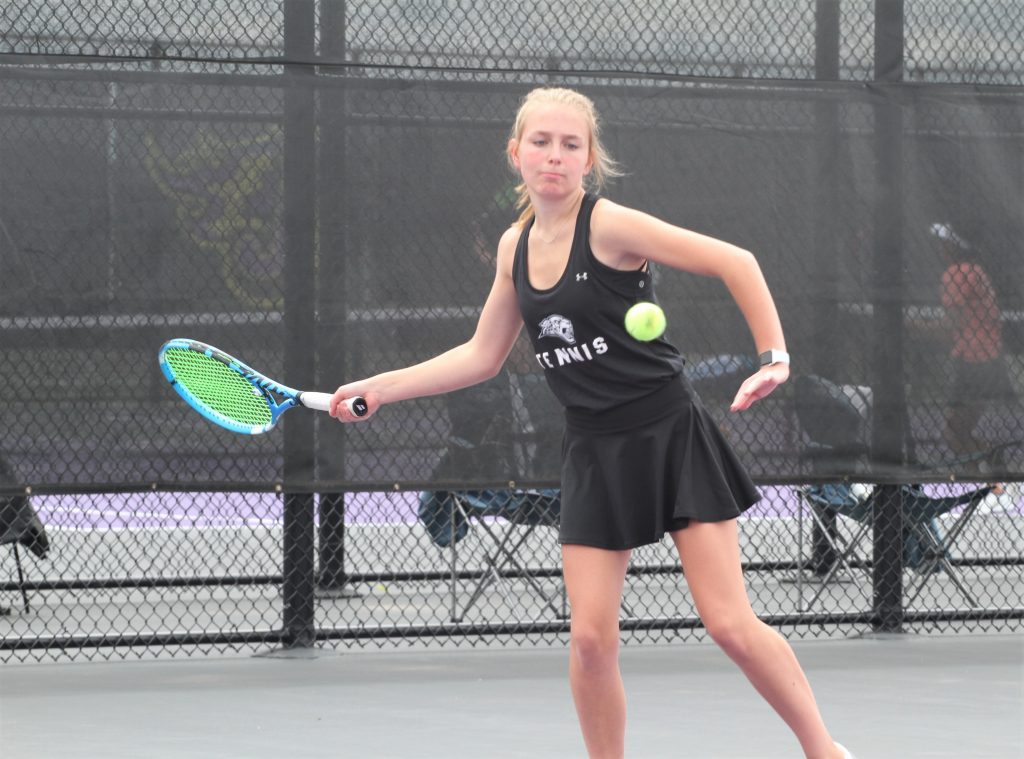 Both the Ankeny and Ankeny Centennial girls' tennis squads were eliminated from regional team competition on Monday.
The Jaguars posted a 5-2 victory over Waukee in a Class 2A regional semifinal at Johnston before falling to the host Dragons, 5-1, in the final. They finished the season with an 8-5 record.
"We played competitive matches," said Centennial coach Ryan Petersen. "Jordyn Gustafson had a great win at No. 2 singles. We played them tight in the games we lost, but it was just Johnston's day."
Gustafson defeated Dasha Svitashev in a matchup of state doubles qualifiers. At last week's regional tournament, Svitashev and teammate Julia Heil topped Gustafson and Tayler Bloom in the doubles final.
"Although it was disappointing our team didn't advance, it was definitely a good win for me and it was a great way to end the season going into state," said Gustafson. "It will definitely boost my confidence going into the state tournament next week."
Gustafson's sister, Alli, will also be heading to the state tournament in singles. She lost to defending state champion Cari Naanep of Johnston on Monday.
The state tournament will be held on May 29-30 in Bettendorf.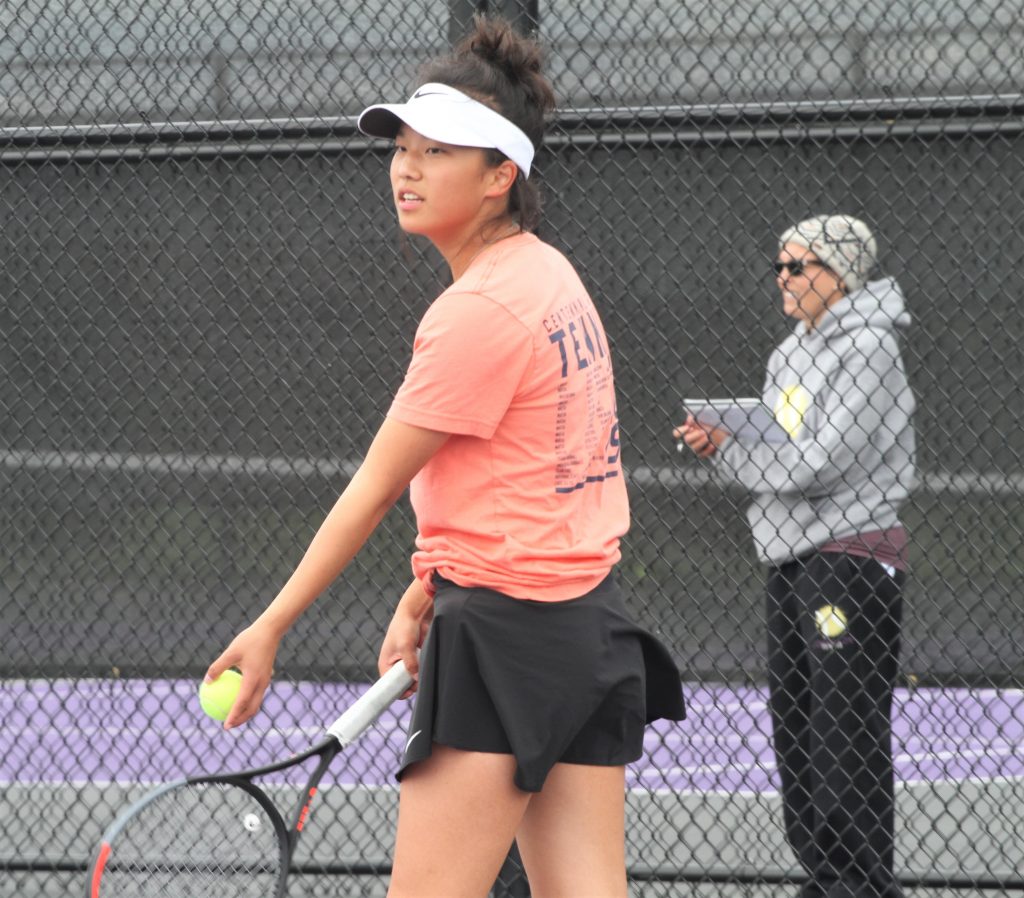 Ankeny, meanwhile, suffered a 5-2 loss at Southeast Polk in another Region 2 semifinal. The Hawkettes finished with a 6-9 record.
Reilly Johnson and Lydia Blatt each won their singles matches for Ankeny. The Hawkettes needed to sweep the doubles in order to advance, but Southeast Polk got a three-set win at the No. 2 spot to seal the victory.
Here are the match-by-match results:
S.E. Polk 5, Ankeny 2
Singles–Vannoy (SEP) beat Weber, 7-5, 3-6, 10-7; O'Donnell (SEP) beat Penningroth, 3-6, 7-5, 10-8; Veldhuizen (SEP) beat Sommerfeld, 6-0, 6-1; Wheeler (SEP) beat Luther, 6-0, 4-6, 10-7; R. Johnson (A) beat Doyle, 6-1, 6-0; Blatt (A) beat Rupert, 6-2, 7-5.
Doubles–Vannoy-Wheeler (SEP) beat Sommerfeld-Luther, 0-6, 6-0, 10-0.
Southeast Polk then lost to Dowling Catholic, 5-0, in the regional final. The Maroons will play Johnston on Tuesday at Ankeny at 3 p.m. in the opening round of the state tournament.