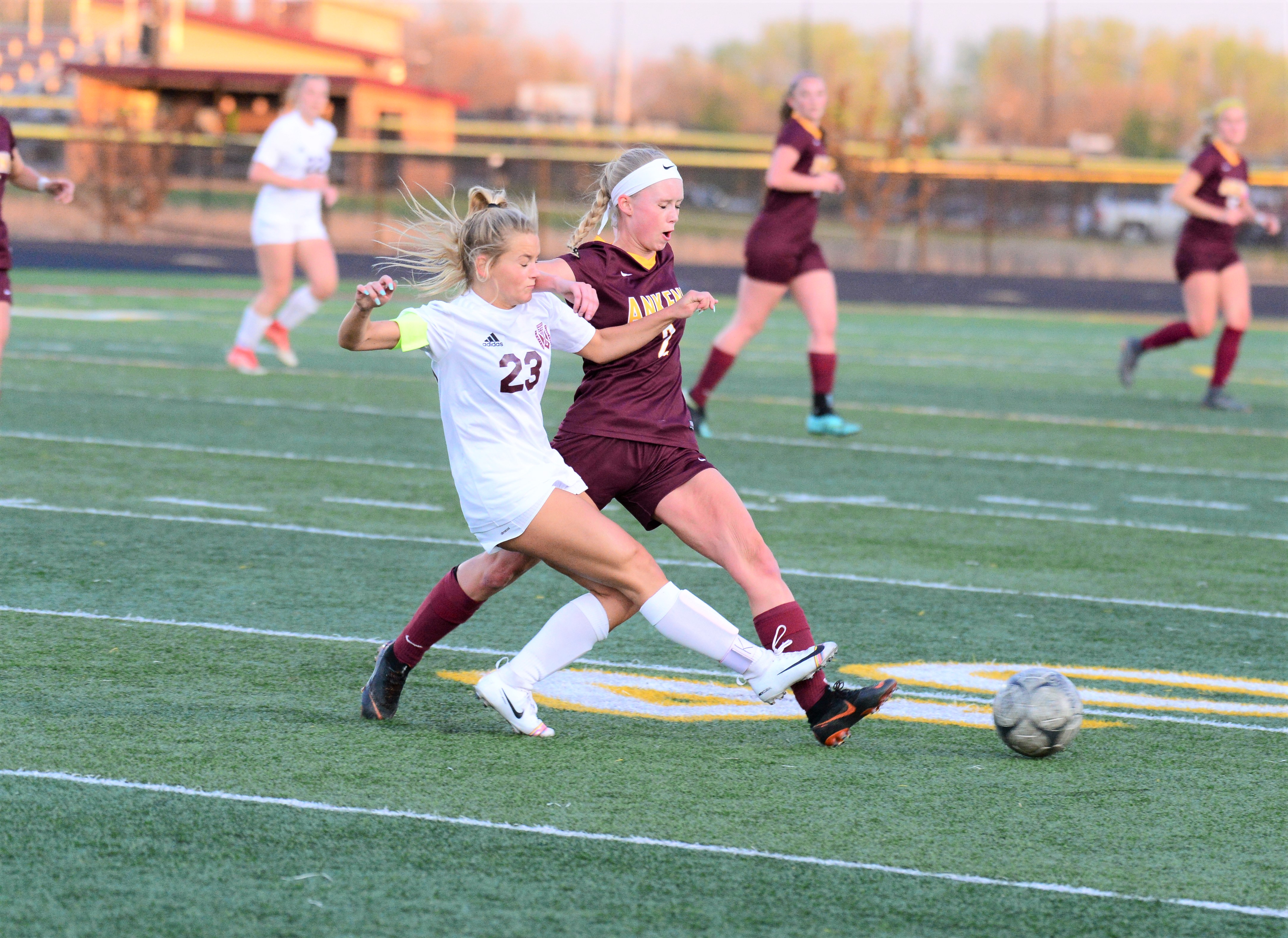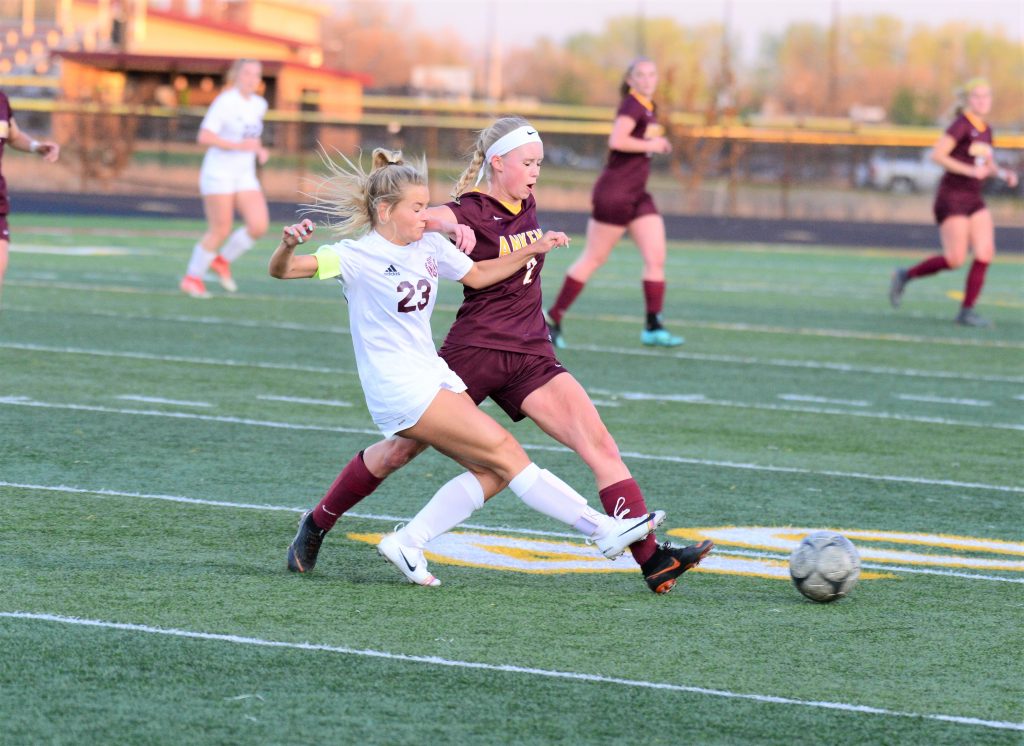 Some wins are a little sweeter than others.
That was the case on Monday for the sixth-ranked Ankeny girls' soccer team, which traveled to Waukee for its regular-season finale and posted a 1-0 victory over the No. 2 Warriors.
Ankeny won the game with some of its key players on the bench.
"We had to do without Chloee (Kooker) for most of the second half as she got a yellow (card) and we couldn't risk (losing) her before substate," said Ankeny coach Simon Brown. "The same with Olivia (Sharar) and Jaelynn (Kueker)–they were out with yellows–so everyone stepped up and grinded out the win. The girls deserve all the praise for their efforts, and after a couple of tough losses you could see how much it meant to them to have a result match their performance.
"We will look to carry this momentum into substate next week," Brown added.
The Hawkettes improved their record to 13-4. Waukee dropped to 12-3.
The Warriors dominated the first 20 minutes of the game, but Ankeny survived the early onslaught.
"We couldn't get out of our half, and wave after wave Waukee possession came after us," Brown said. "The girls rode out the storm, and got a counter and a corner and the momentum started to shift."
Ankeny eventually won a free kick right before halftime, and Sharar slotted it home for her second goal of the season.
"It was the best feeling in the world just knowing that I was able to help my team get that win," said Sharar. "We knew coming into the game that it was going to be a tough one, but I could tell my team was up for the challenge. I'm just excited to get a good result against one of the top teams in the state and ready to continue playing my heart out with some of my best friends in the next couple weeks."
Neither team was able to score in the second half, which featured outstanding play from goalkeepers Brenny Frederick of Ankeny and Emily LeVere of Waukee.
"The action was end-to-end," Brown said. "Both keepers pulled off fantastic saves to keep the score the same."
According to Brown, the Warriors will still be a threat to win the Class 3A state title.
"What a game. Anyone that was lucky enough to be there got to see a great battle," he said. "Waukee is ranked that high for a reason, and the way they move the ball and occupy space is unrivaled. They showed why they are one of the best teams in the state."
The Hawkettes will host Mason City in a Class 3A regional semifinal on May 29.
"This win was a huge confidence-booster for us and motivation to just keep working hard and good results will follow," Sharar said. "I'm excited to see what is yet to come!"