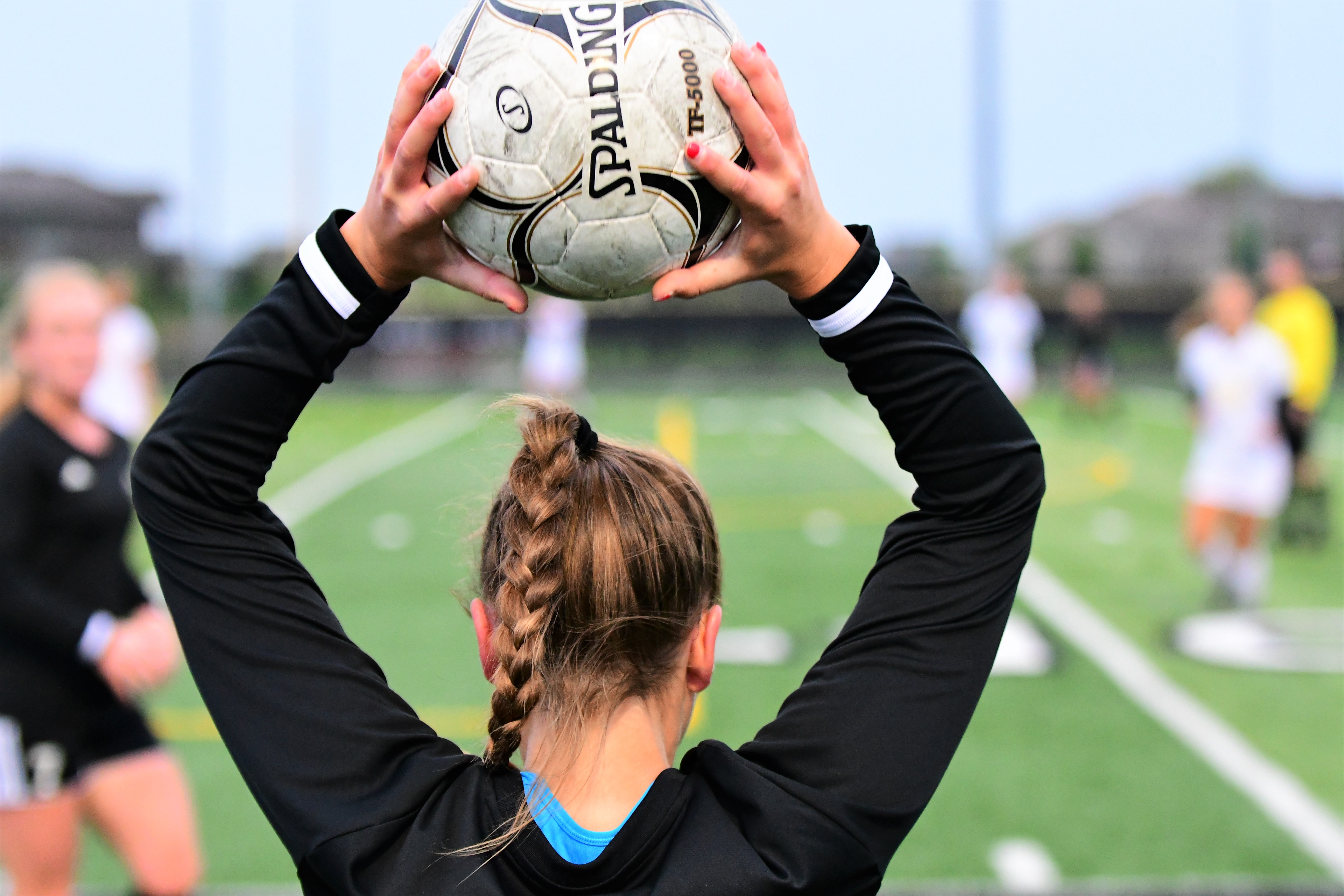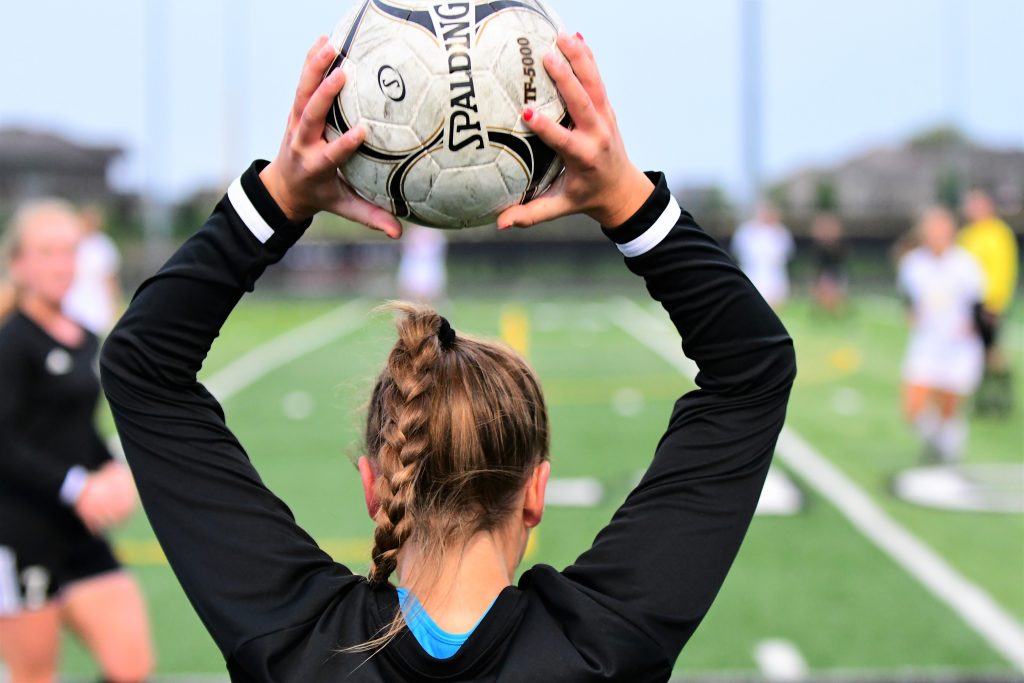 The Ankeny Centennial girls' soccer team struggled once again on Monday night to find the net.
But as long as the Jaguars continue to keep a clean sheet, their scoring woes may not come back to bite them.
Fourth-ranked Centennial got an early goal from Elizabeth Overberg and made it stand up for a 1-0 victory over visiting Southeast Polk on the Jaguars' Senior Night.
"We saw more creativity in the attack although finishing continues to be our Achilles' heel," said Centennial coach Chris Allen. "It's something we will commit to working on though, but some of it's going to be getting through the mental side of things and simply having more confidence. I believe in the girls and know they will come through that part."
The Jaguars improved their record to 12-3 heading into Thursday's showdown against No. 11 Ames, when they can clinch the outright CIML Central Conference title. Southeast Polk dropped to 6-9 with its fifth straight loss.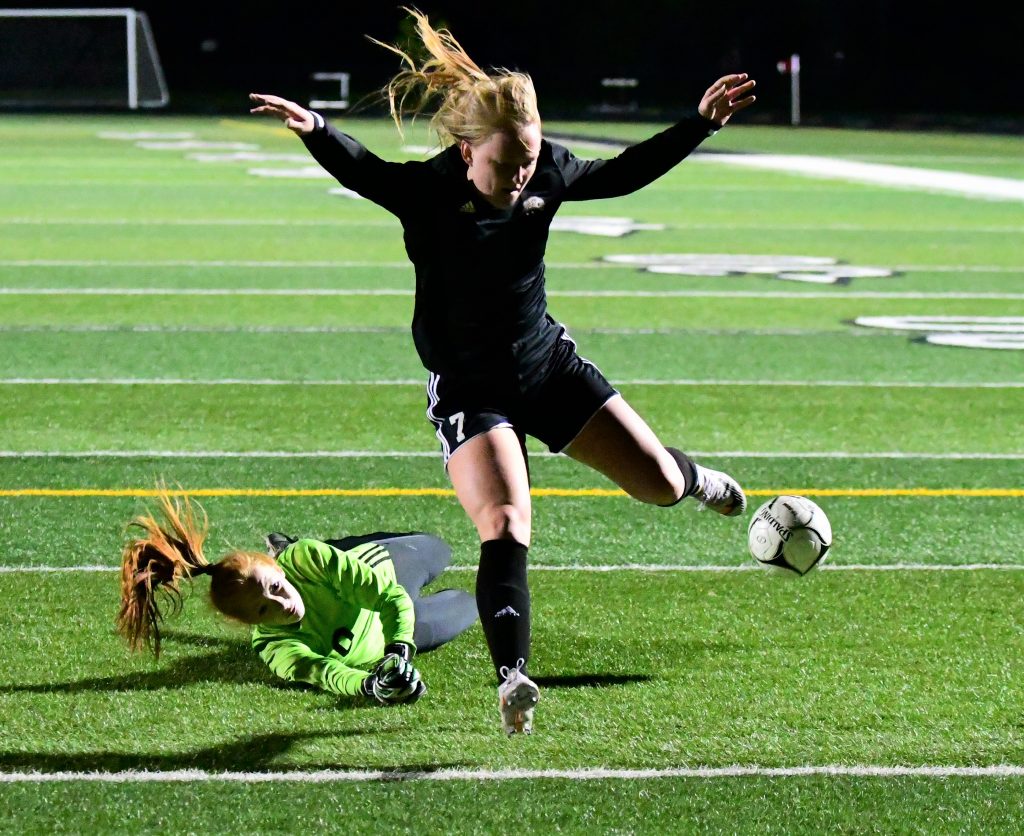 All 12 of Centennial's victories have been shutouts.
"We didn't allow a shot on goal that I can recall; however, Southeast Polk did generate a very dangerous attack on a possession miscue, which needs to be cleaned up on our part," Allen said. "A huge amount of credit goes to Jaecee Hall, stepping in for Lizzy Johnson; Courtney Kovacs; Olivia Wee; Allie Wyckoff; and Aly Jumper for staying organized to counter their speedy attack."
Overberg scored the game's only goal on a penalty kick. It was the sophomore's fifth goal of the season.
"It was a fun game. We looked rested and dynamic," Allen said. "Ultimately, we generated quality chances even creating two in the first 2 minutes, and that was a goal. Overberg finished a PK opportunity on a hand ball."
The Jaguars can now turn their attention to Ames, which can forge a four-way tie for the crown with a victory. The two teams originally met last Thursday, but the game was called off in the 12th minute due to inclement weather.