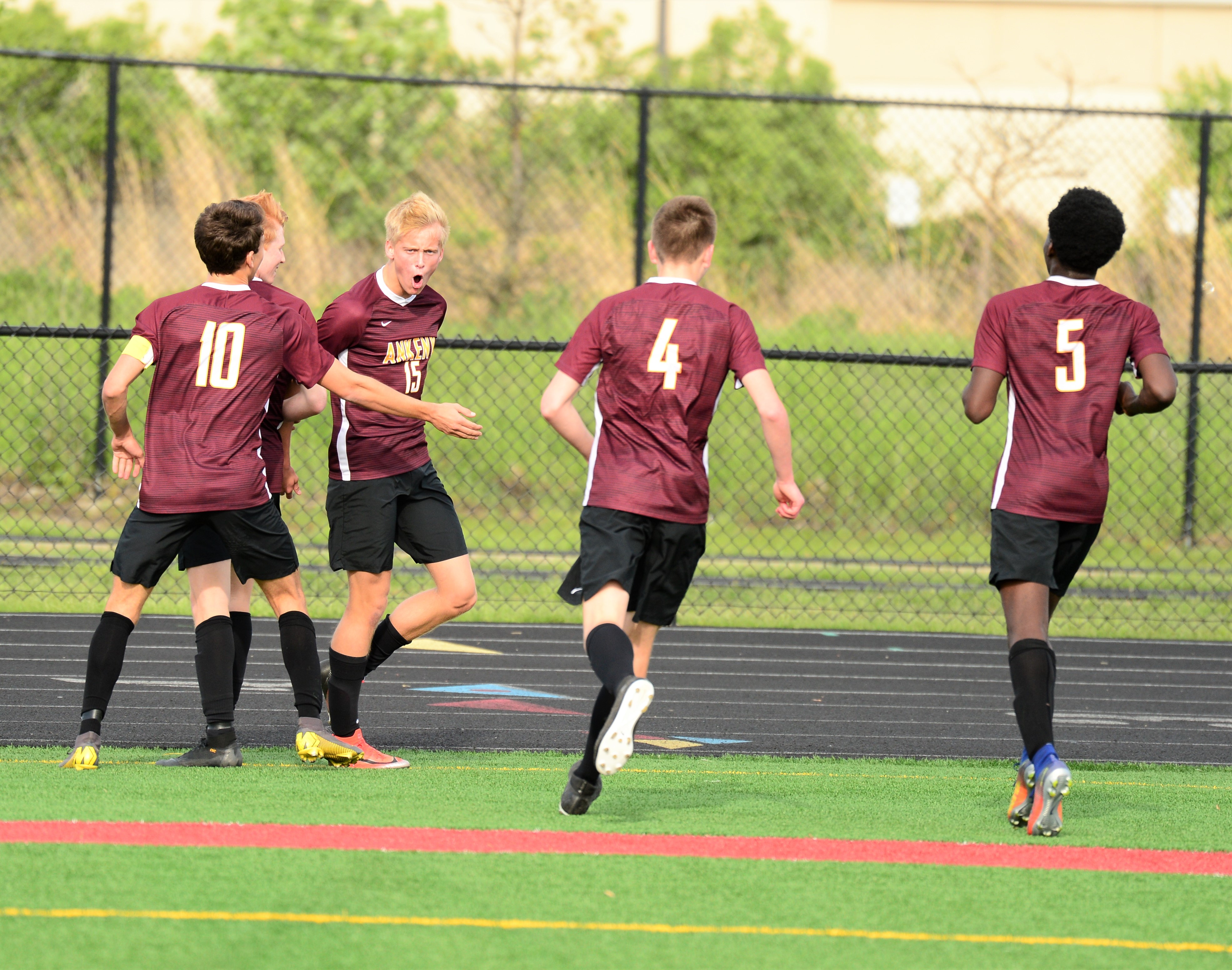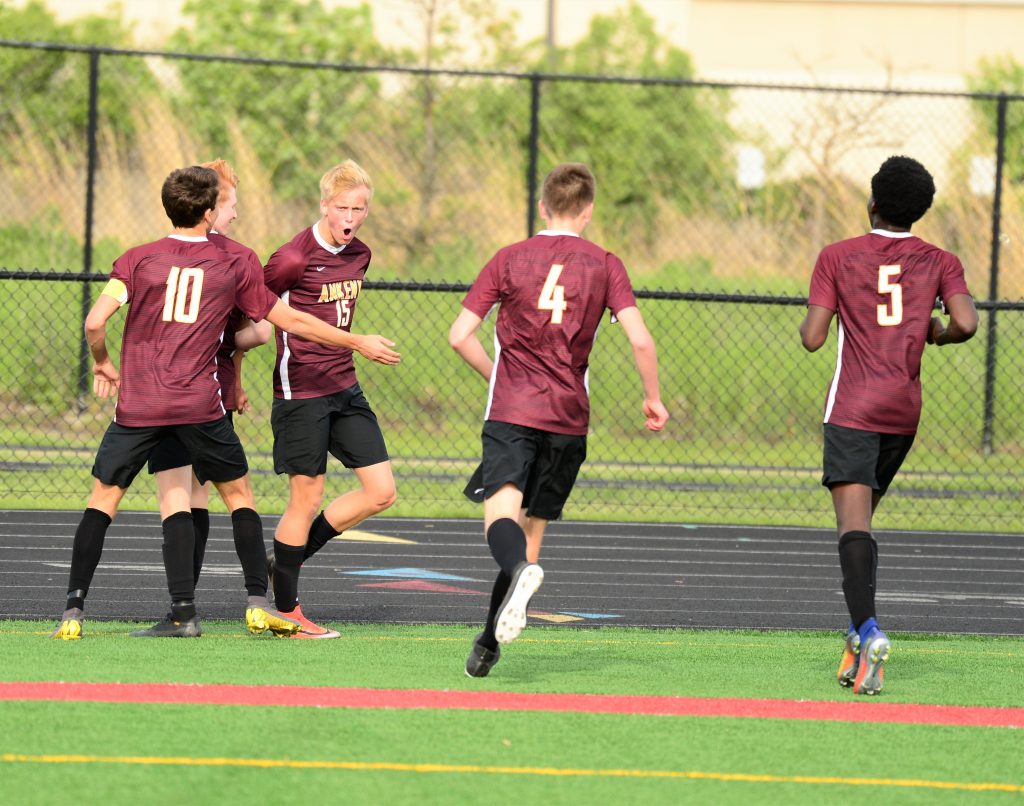 The return of Nate Albertson and Jalen Elwell could not have come at a better time for the Ankeny boys' soccer team.
Both players returned to the lineup on Wednesday and helped the 10th-ranked Hawks to a 6-0 victory over visiting Dowling Catholic in a Class 3A substate semifinal. Albertson, a junior who had been out most of the season with an ankle injury, had a hat trick in the second half.
"That was a massive boost for us," said Ankeny coach Jordan Burns. "It was great to get (Albertson) back, and we got Elwell back, too."
Elwell, a senior, had been splitting his time between the soccer and track teams. He completed his track season on Saturday by placing sixth in the Class 4A 800-meter run.
Ankeny had posted a 2-0 win at Dowling on April 23. In Wednesday's rematch, the Maroons failed to capitalize on an early opportunity to take the lead.
"I think there was a little bit of nervousness at the start of the game from both teams," Burns said. "Dowling had a really good chance and hit the post, but once we settled and relaxed our emotions we started to take control."
The Hawks (11-6) took a 1-0 lead when Josh Aboagye scored off a rebound from close range. The goal was set up by Charlie Pritchard, who then scored Ankeny's next two goals.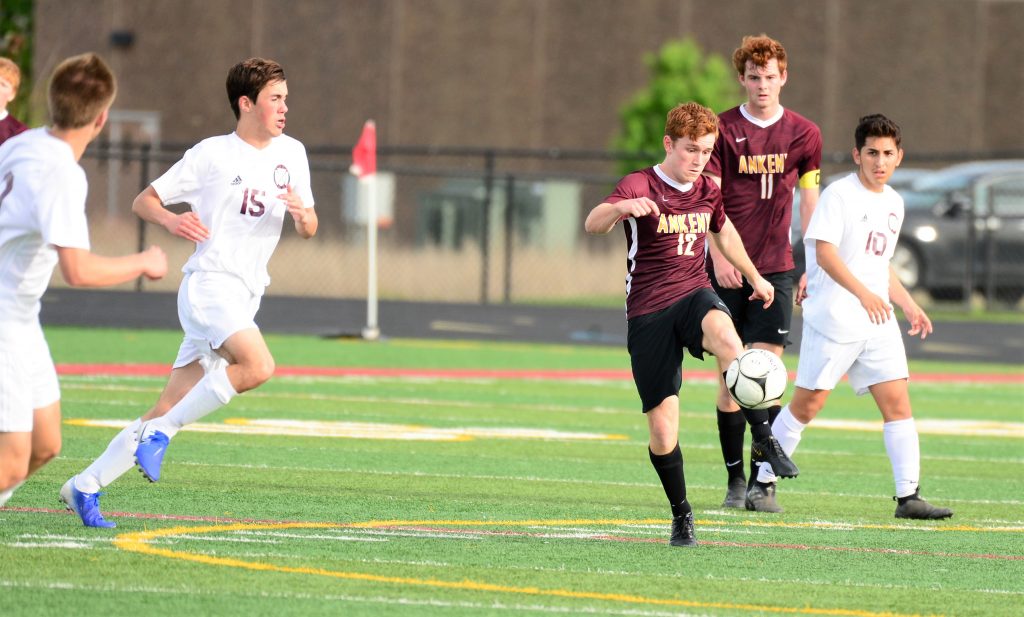 On the first one, Pritchard fired a shot from the corner that went over the keeper's head and into the net.
"It was an absolute screamer," Burns said. "He got a lot of help from the wind, but Charlie knows how to play the wind."
Then, in the second half, Pritchard got another goal on a counterattack.
"It was a lot like his goal against Ankeny Centennial where he took on three or four guys," Burns said.
Albertson then followed with the next three goals as the game turned into a rout. The Maroons finished the season at 9-8.
"We just came out flying in the second half, and Dowling couldn't handle us," Burns said. "We really took our game up another notch."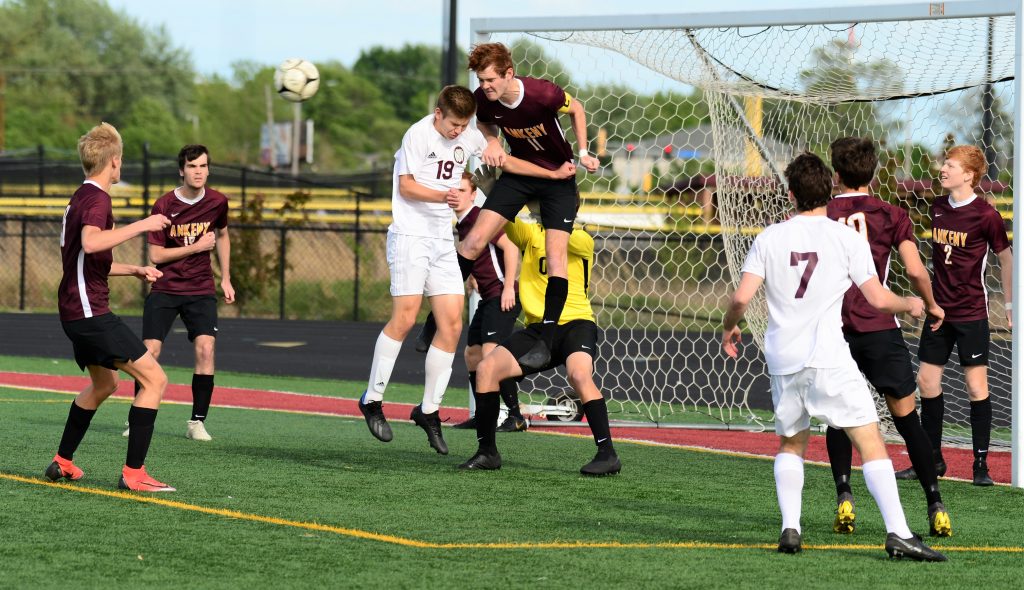 Ankeny posted its fifth shutout of the season. Senior Riley Wood led the Hawks' defensive unit.
"Riley was an absolute rock for us," Burns said. "He won every ball in the air."
The Hawks will play No. 12 Des Moines Lincoln (13-3) in the substate final on Saturday at Cownie Park, beginning at 7:30 p.m. The Railsplitters advanced with a 2-1 overtime victory against Des Moines North on Wednesday.
"Lincoln played a lot more minutes than us, so hopefully we'll catch them when they're a little tired," Burns said. "We were able to get some rest for some of our guys in the last 15 minutes."
Lincoln has won 10 of its last 11 games. The Railsplitters reeled off nine straight wins before dropping a 3-2 decision to No. 7 Valley in their regular-season finale on May 14.
"The boys are confident," Burns said. "If we play our game and do what we have to do, we'll be fine. But we know we have to show up ready to play."