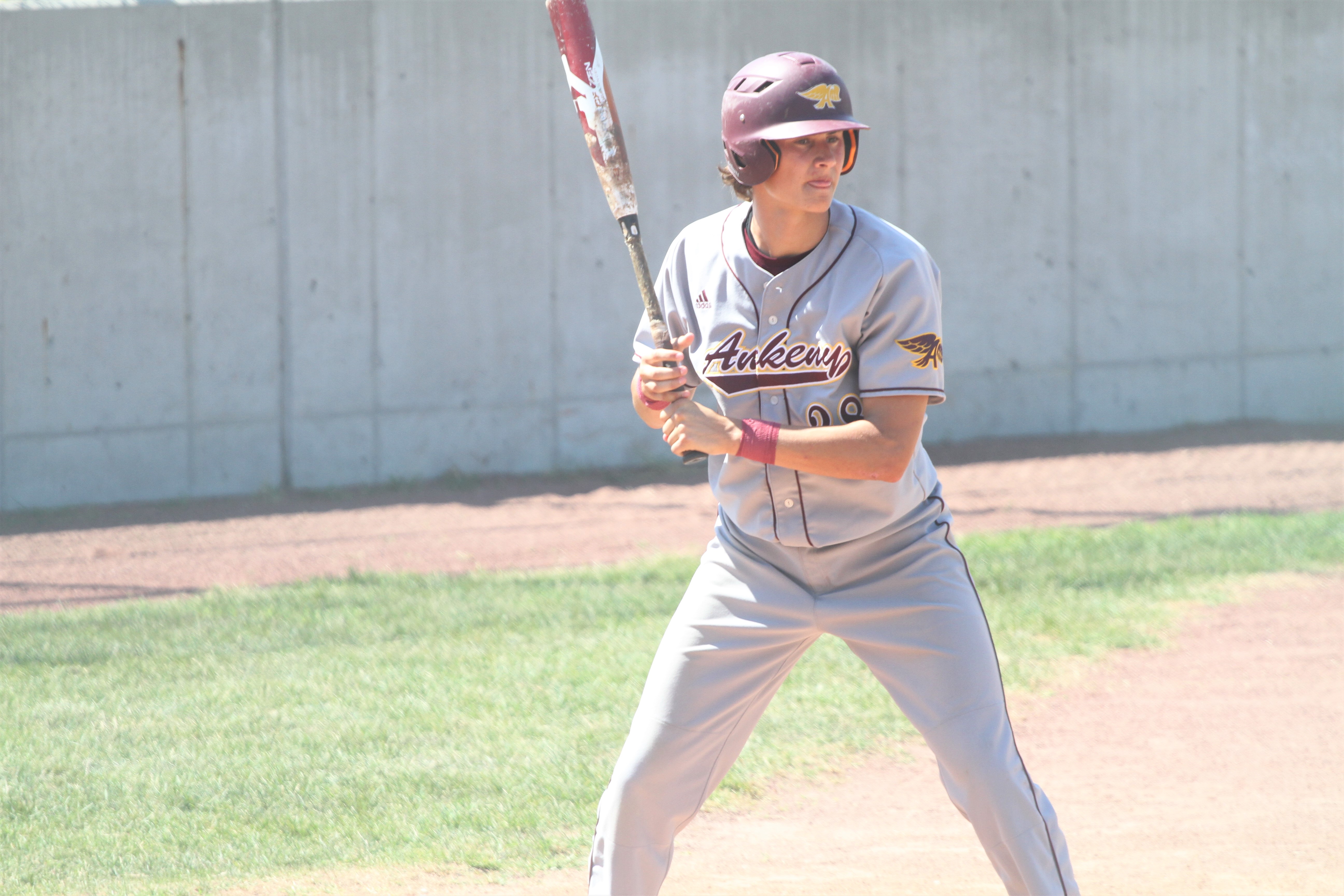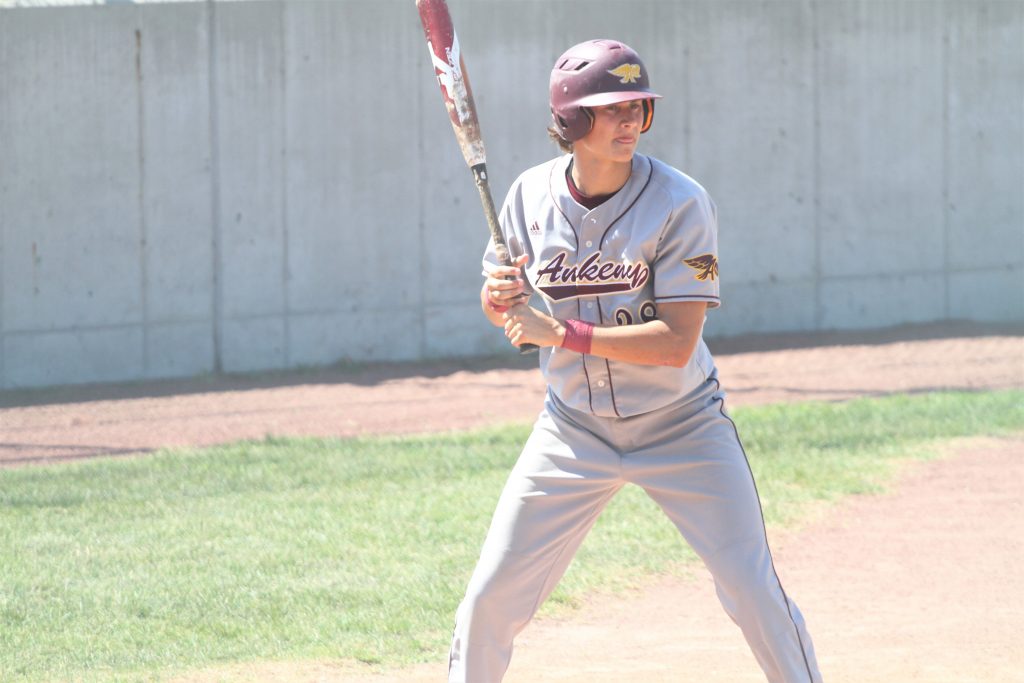 If the Ankeny baseball team can be competitive in the CIML Central Conference, then the Hawks will likely be among the top squads in Class 4A.
The Central Conference boasts three of the top six teams in the preseason rankings–No. 1 Johnston, No. 5 Dowling Catholic and No. 6 Urbandale. The J-Hawks are the defending state champions.
"The league is incredibly competitive with Johnston, Urbandale, Dowling, Ankeny Centennial and Ames," said Ankeny coach Joe Balvanz. "Every night will be a battle that will test us both physically and mentally, but we are excited to see our guys go out there and compete with the best in the state. I think they are up for that task."
Ankeny posted a 21-17 record last year, including a 10-9 mark in the conference. The Hawks advanced to a Class 4A substate final before dropping a 6-0 decision to Urbandale.
Ankeny graduated 13 seniors from that team, including standout pitcher Jayden Maifeld. But the Hawks still boast a young and talented roster.
"We have a lot of young guys at practice," Balvanz said. "They have really pushed each other to get better. Our staff has seen a lot of growth out of them over the past few weeks. They have had great attitudes and pick things up very quickly."
Ankeny returns four every-day starters in outfielders Cael Boyd and Brody Brecht, first baseman Weston Fulk and shortstop Jase Bauer. They are all sophomores.
Brecht batted .316 with three home runs, 13 doubles and 21 RBIs as a freshman. He was named to the all-conference second team.
Boyd batted .296 with eight doubles and nine RBIs. He received all-conference honorable mention.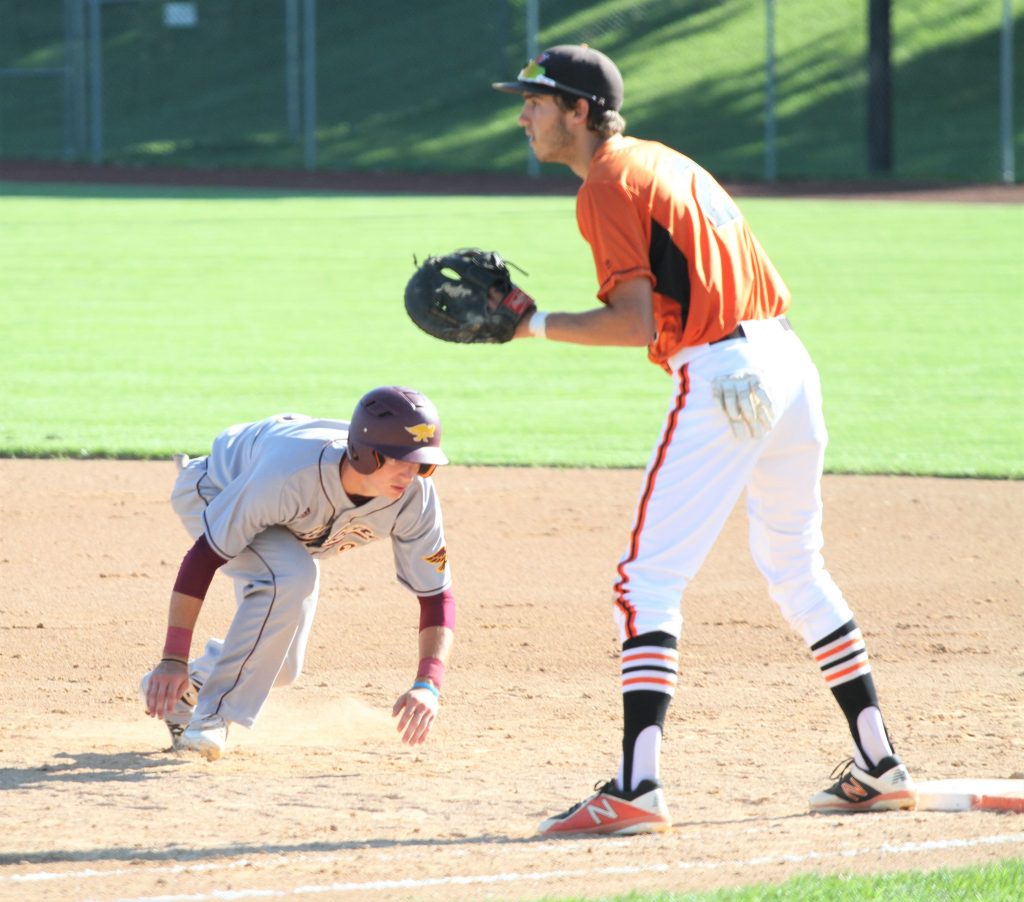 Bauer batted .244 with three doubles and two triples. He drove in 10 runs.
Brecht and Fulk combined for just five pitching appearances last season, but are expected to play major roles on the mound this year after turning some heads at a variety of prep showcase events in the offseason. Fulk has committed to play for Iowa, while Brecht has been offered by the Hawkeyes and has received interest from several other schools.
"We will likely have 5-7 underclassmen out there a majority of the time this summer," Balvanz said. "The younger guys on the team are tremendous athletes that allow us to play in ways we haven't been able to do in past seasons."
Bauer and Boyd will also see some action on the mound. Other returning pitchers are Chris Spear, a senior, and Bryce Rinderknecht, a junior.
Spear posted a 1-2 record with a 2.53 ERA last season. He received all-conference honorable mention.
Rinderknecht went 1-1 with a 0.41 ERA. Opponents batted just .086 against him.
Peyton Agan is one of the other four seniors on the roster. The Grand View recruit batted .194 with one homer and five RBIs a year ago.
"It's not easy to replace that much leadership (from last year)," Balvanz said. "We anticipate some growing pains as these guys mature into regular varsity contributors, but I think our senior class complements the younger players that will be in the lineup on a regular basis very well. Our seniors are going to have to stay healthy and have productive years to lead this group."
Ankeny will open its season on Thursday at Saydel. The Hawks will host Dowling in their conference opener on June 3.
"I think what I like the most out of this group is their athleticism and overall team speed," Balvanz said. "As this team matures it will be fun to watch them compete in the CIML."