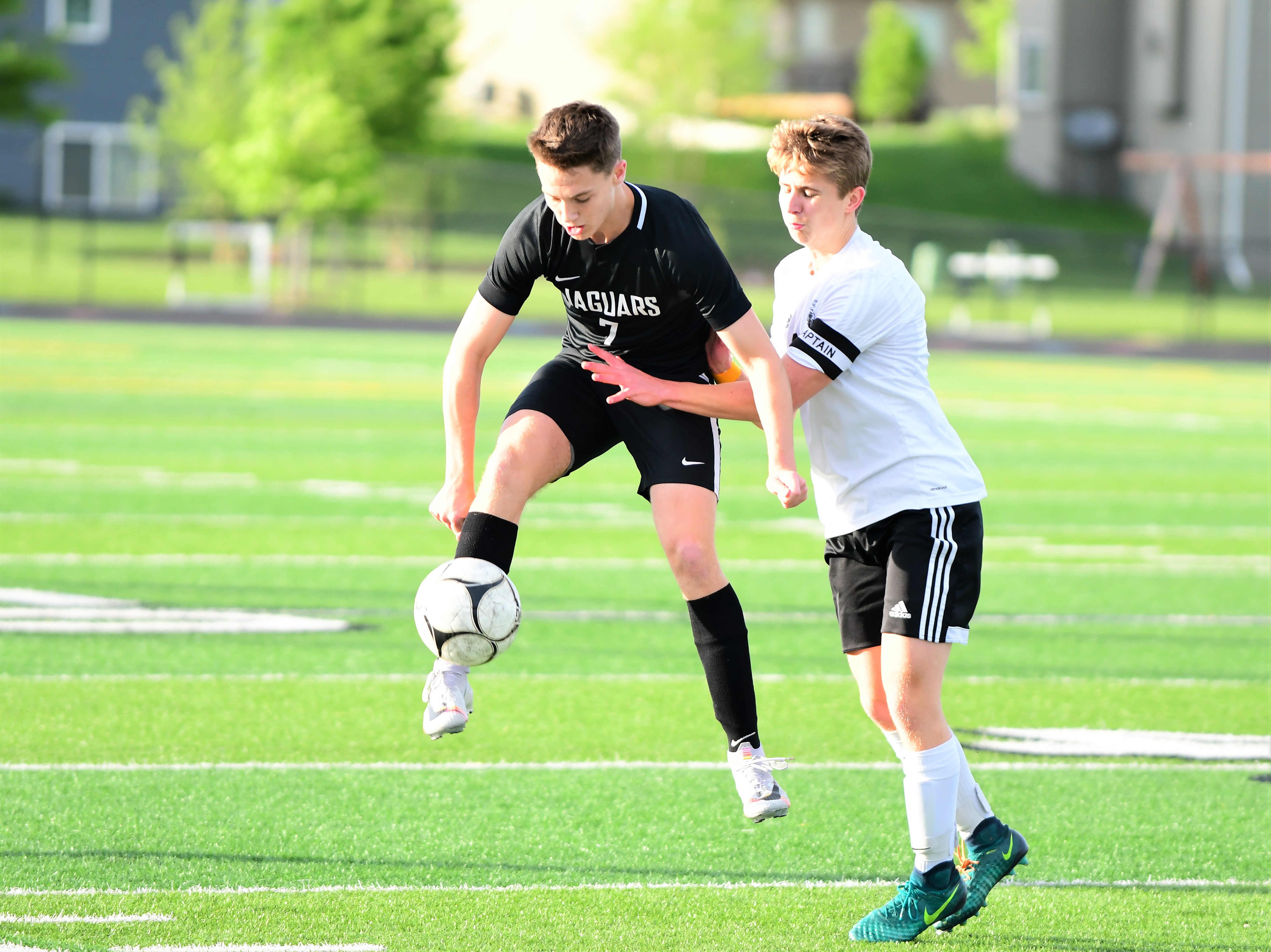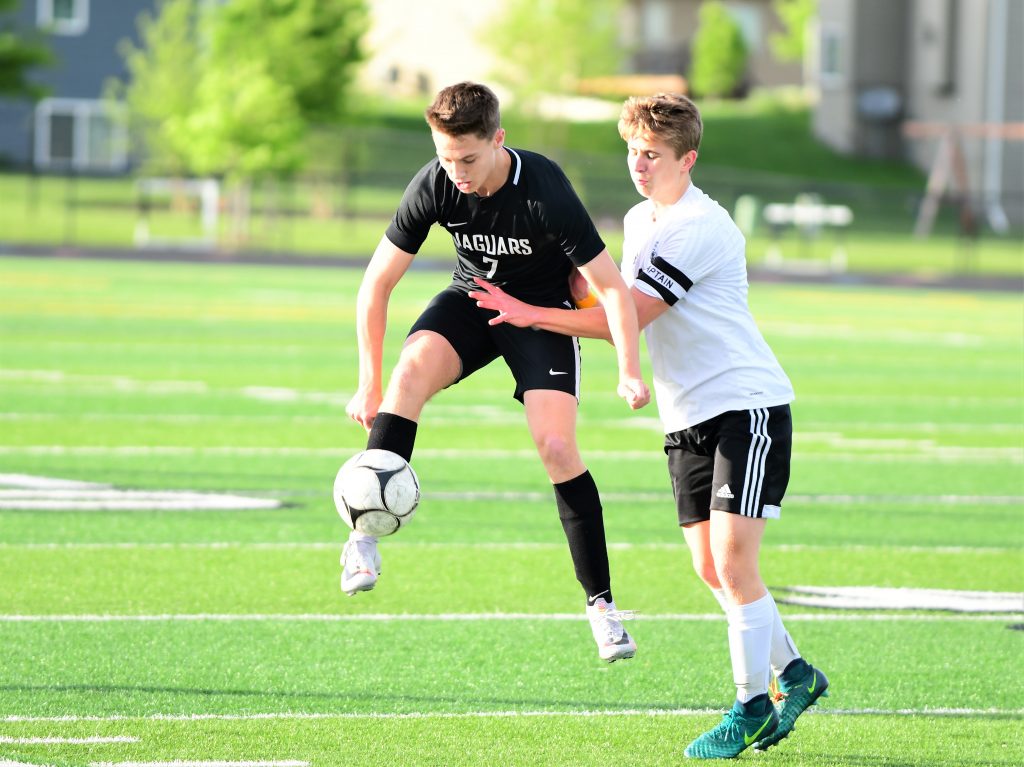 The season came to a stunning end for the Ankeny Centennial boys' soccer team.
The fourth-ranked Jaguars lost to visiting Southeast Polk, 1-0, in a Class 3A substate semifinal on Wednesday. The Rams scored the game-winning goal in double overtime.
Centennial closed out the season with a 13-4 record. The Jaguars had rolled to an 8-2 victory at Southeast Polk on April 12.
"Mentally, I think we were starting to look past them," said Centennial coach Brian Duax. "I don't know that, but that was my feeling. I expressed to the boys before the game that the only way they could lose this game is if they didn't play their A-game, and unfortunately we didn't."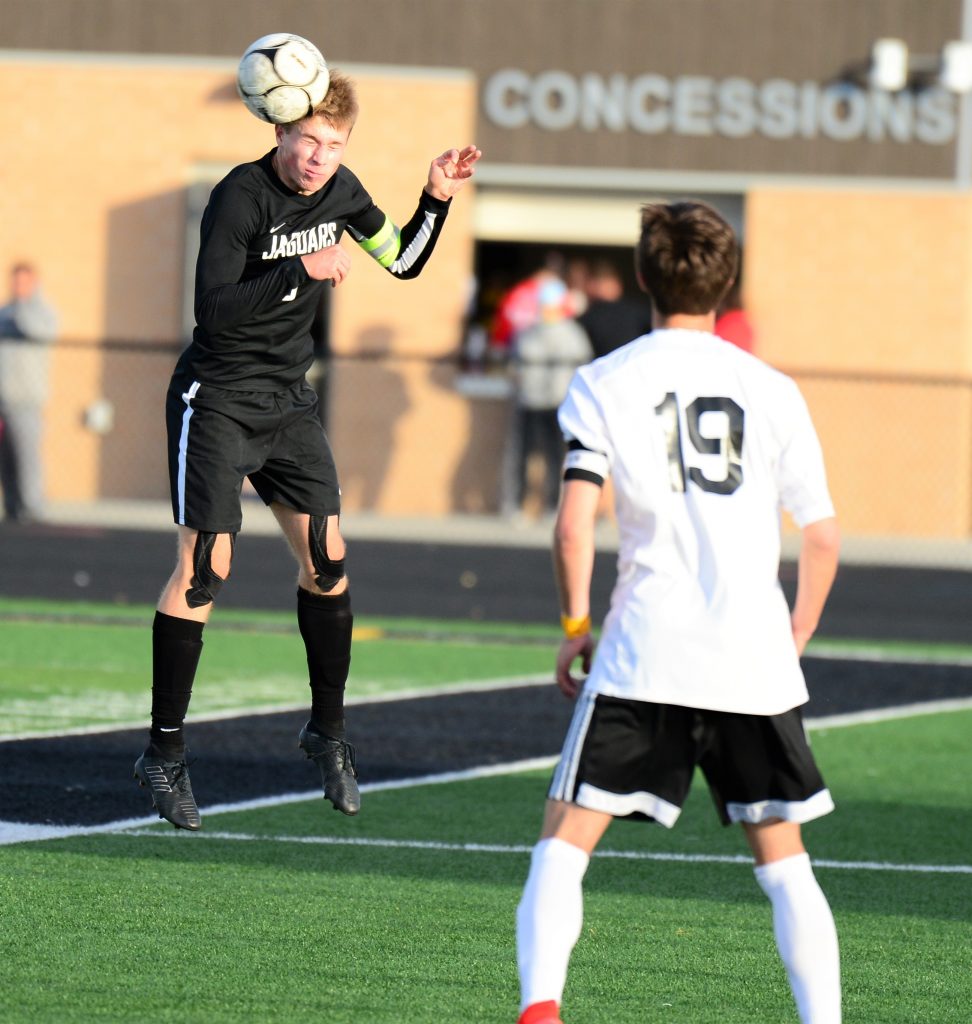 Centennial dominated the game, but could not find the back of the net. The Jaguars were held scoreless for the only time this season.
"We created enough chances to score. I believe we hit the post three times," Duax said. "Finishing was a struggle for us all year. We had some games where we exploded–like the last game against Southeast Polk. But to their credit, they had a game plan of pulling an offsides trap. I knew they were going to do that, and we practiced all week on the timing that you need to have to beat an offsides trap. We just couldn't get the timing right. We were probably offsides 30 times."
Southeast Polk, meanwhile, seldom threatened to score. But the Rams finally converted off a free kick with 3 minutes left in double overtime.
"I never thought we were going to lose," Duax said. "We were in complete control the entire game. But the longer you let a team hang around without scoring a goal to put them under pressure, the harder it becomes. We knew the only way they were going to be dangerous was on set pieces. And for 97 minutes, every set piece they had we cleaned up no problem. But they finally had one that we didn't clean up, and it ended our season."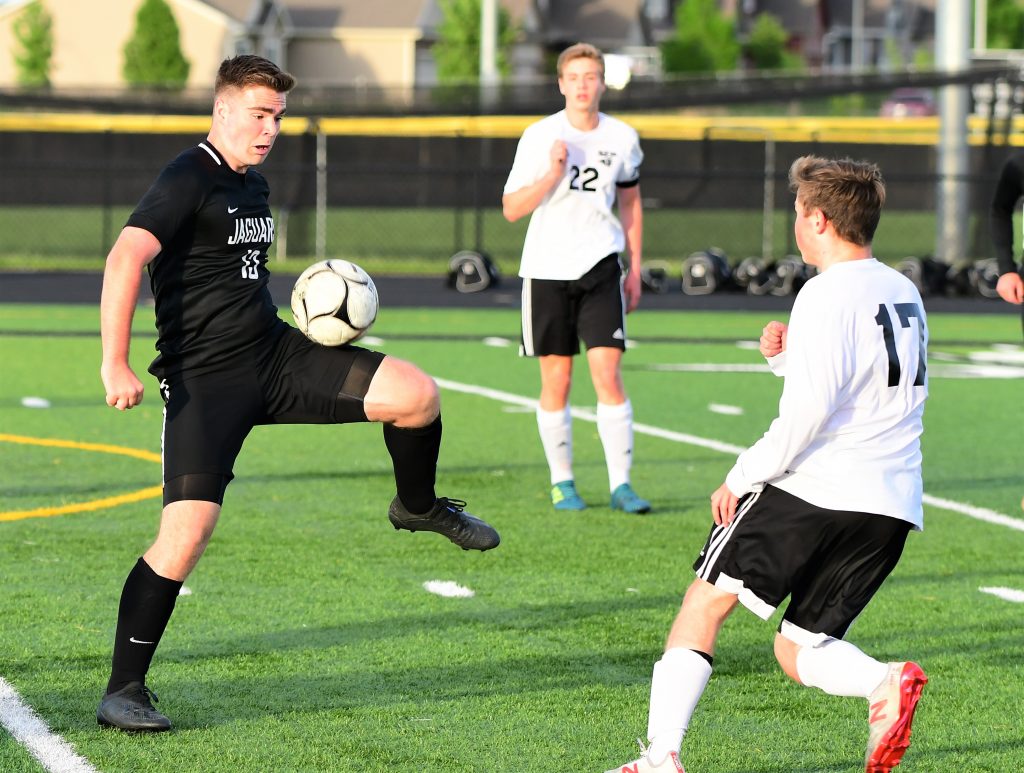 Southeast Polk suffered through a 1-6 stretch late in the season, dropping its record to 6-9. But the Rams (10-9) have since reeled off four straight wins, beginning with a 3-2 victory over Johnston on May 14.
Southeast Polk is now just one win away from an unlikely trip to the state tournament. The Rams will host a substate final against No. 5 Marshalltown (15-2) on Saturday at noon, hoping to avenge an earlier 3-0 loss to the Bobcats.
Centennial will have to replace nine seniors next year. At least four of them are planning to play soccer in college.
"I truly believe we had a team that could have competed for (a state title)," Duax said. "It's super sad and super disappointing, and it's painful for those nine seniors that are really talented and deserved better. But I hope this fuels them to do some great things in their next journey."