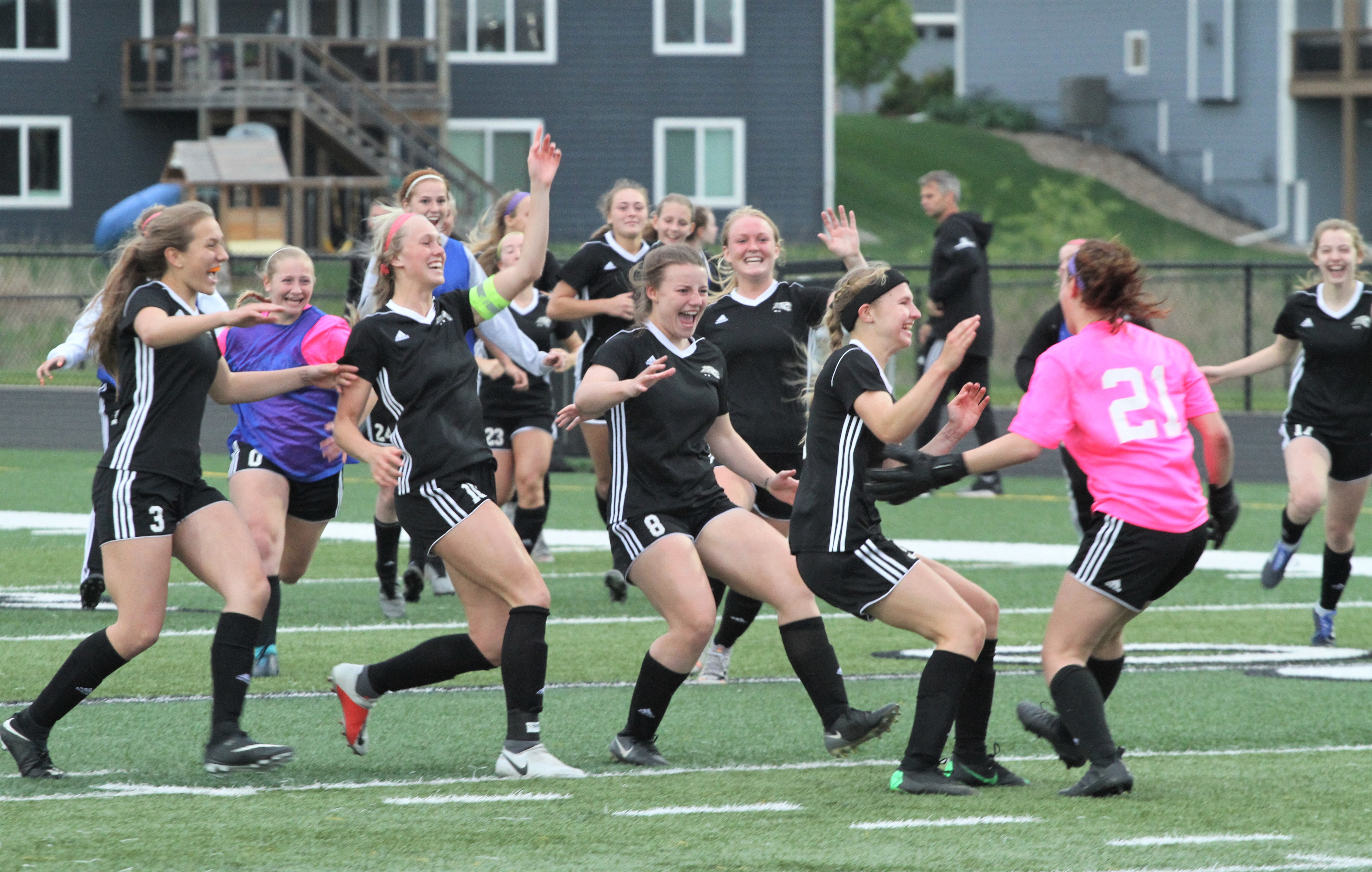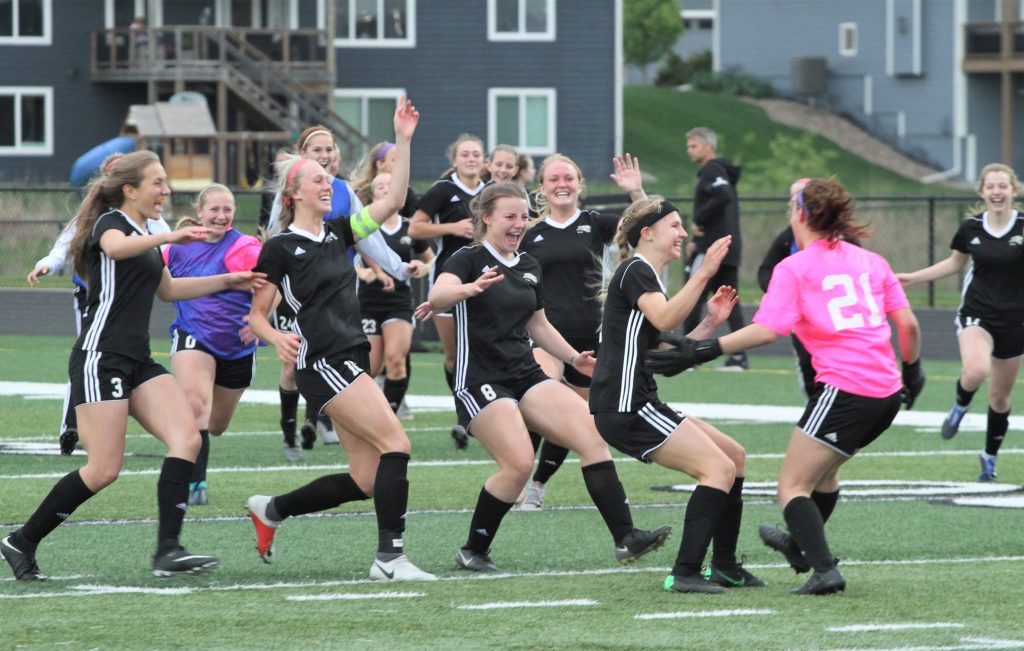 As Ames' Alison Moore approached the ball to attempt a penalty kick, Ankeny Centennial goalkeeper Aly Jumper dove to her right.
The sophomore made the correct decision.
Jumper stopped Moore's shot to give the fourth-ranked Jaguars a 1-0 victory over No. 11 Ames in a shootout on Thursday at Centennial. The win allowed Centennial to capture the outright CIML Central Conference title.
"We've been working really hard in practice," said Jumper. "Our main goal tonight was to have fun and just do our thing."
Centennial finished 4-1 in the conference and improved to 13-3 overall. The loss snapped a five-game winning streak for the Little Cyclones, whose records dropped to 2-3 and 9-7.
It was the regular-season finale for both teams, who could meet again in a Class 3A regional final on June 3.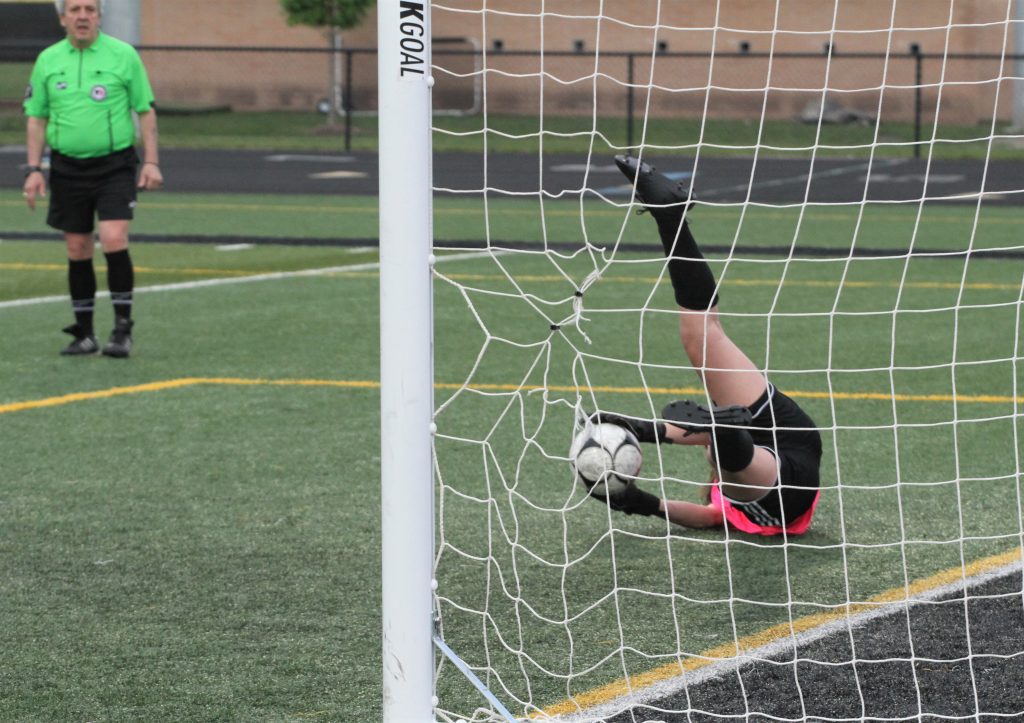 "You don't want to keep a game that close. You'd like to send a message," said Centennial coach Chris Allen. "But Ames played great. They had some chances that were really scary, and the outcome could have been totally different. We've got to do a better job of crashing shots on goal, but ultimately we're the conference champs and that's good, but the season is over now."
Neither team could find the net during regulation or the two overtime periods. Centennial's Carlie Jensen hit the left post early in the second overtime, then teammate Kenzie Langstraat nearly scored off a Gillian Nithang cross shortly thereafter but Ames keeper Trinity Englehardt made a diving save.
In the shootout, the Jaguars took the lead for good when Elizabeth Overberg converted the opening attempt. The next attempt by Ames' Jayna Wanamaker sailed over the crossbar.
Each team made their next two attempts. Olivia Wee and Ella Becker connected for Centennial, while Melina Hegelheimer and Olivia Thoen answered for the Little Cyclones.
"Every one of our shooters looked mentally tough," Allen said. "Ella didn't play in the game at all–she has spent most of her time on JV–but she stepped up there and drained it, so that was pretty awesome and says a lot about her focus."
Miranda Wood then converted to give the Jaguars a 4-2 advantage. Moore needed to answer to keep Ames' hopes alive, but Jumper guessed right and came up with the game-winning save.
"We've been working a lot in practice on watching PKs and guessing," Jumper said. "So that one I could read, and that felt good."
It marked the third time this season that Centennial was forced into a shootout. The Jaguars defeated Johnston on April 23, but then lost to Dowling Catholic a week later.
"It's kind of fun (going to a shootout), but at the same time it's tough when you don't perform for your team," Jumper said. "My whole thing was to do everything for the team, and they definitely backed me up by making their shots."
Centennial will host a regional semifinal against Fort Dodge on Wednesday at 6 p.m. Ames will host Cedar Rapids Kennedy or Waterloo in the other semifinal.
The Jaguars and Little Cyclones could meet again on the same field in 10 days with a trip to the state tournament at stake.
"You match up with anyone from our conference, and it's not a fun bracket to look at," Allen said. "But we can't get too far ahead of ourselves. We have to take care of business against Fort Dodge first."