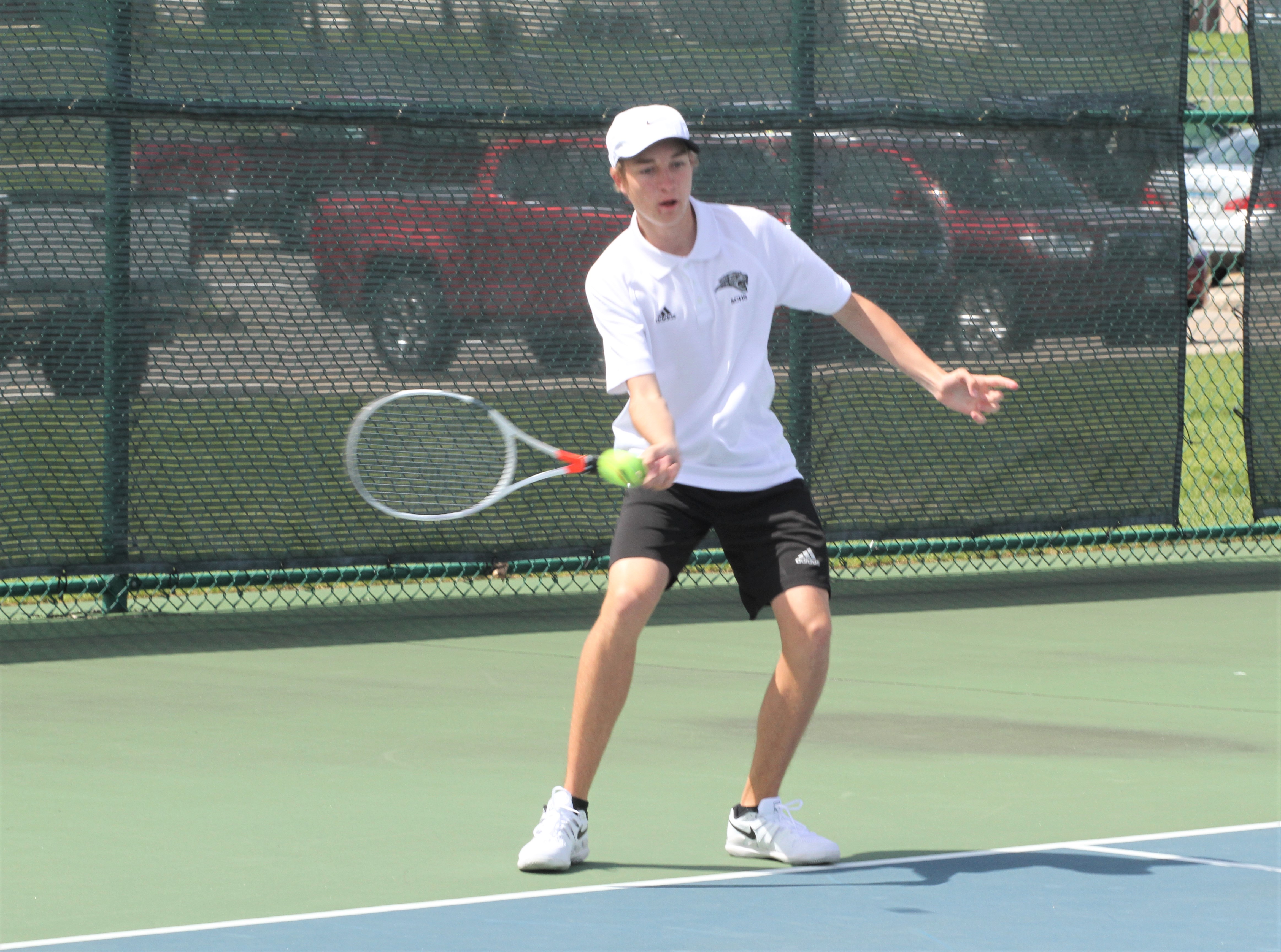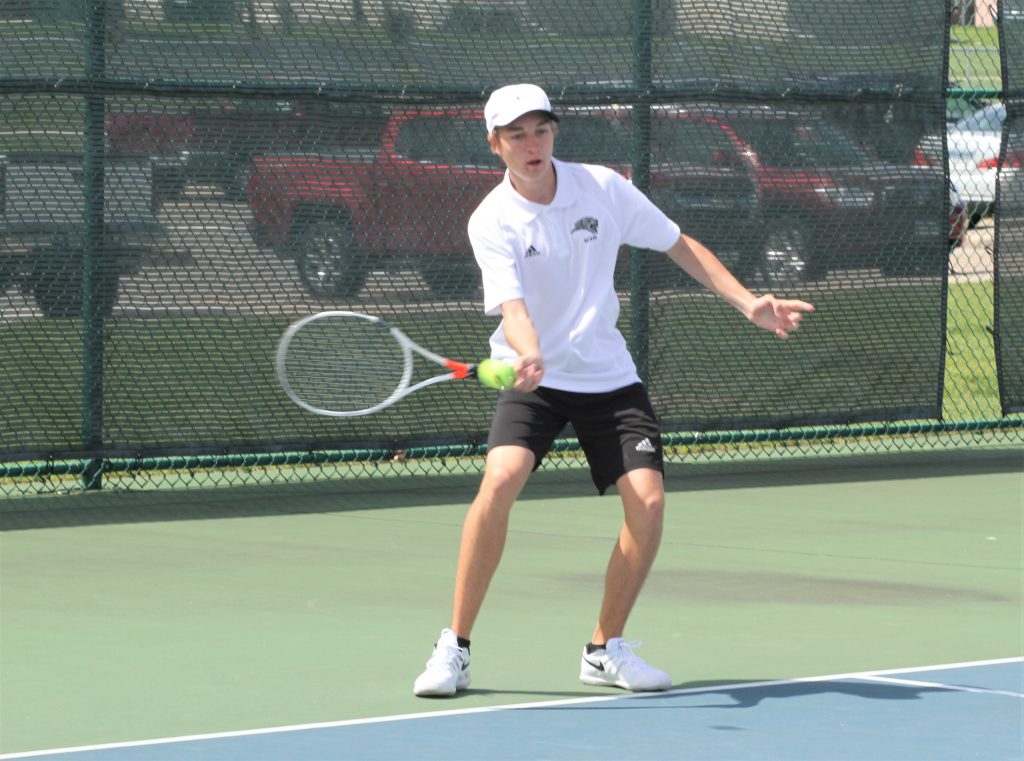 After winning a boys' district tennis title on May 10, Ankeny Centennial's Will Blevins said he thought he was capable of beating anyone on any given day.
On Friday, the sophomore proved that he was right.
Blevins outlasted third-seeded Sam Shin of Iowa City West, 5-7, 7-5, 6-2, in the quarterfinals of the Class 2A state singles tournament in Cedar Rapids. It took about four hours to complete the match.
"We put Will up for (the No. 3 seed), but he didn't get it," said Centennial coach Tami Lewton. "It was an incredible win for him."
Blevins, who placed fifth in last year's tournament as a freshman, cruised to a 6-2, 6-0 win over Mason City's Brian VandenBerg in Friday's opening round. He then rallied from a one-set deficit to knock off Shin, last year's third-place finisher.
Blevins and Shin will likely meet again on Tuesday in the Class 2A state team tournament at Ankeny. Centennial and Iowa City West are slated to meet in the semifinals.
On Saturday, Blevins will face second-seeded Justin Sehlin of Pleasant Valley in the semifinals at 10 a.m. Sehlin, who lost to Shin in last year's third-place match, dropped only one game in his two matches on Friday.
Top-seeded Rami Scheetz of Cedar Rapids Washington will meet fourth-seeded Luke VanDonslear of Linn-Mar (Marion) in the other semifinal. The two winners will then play for the championship at 2 p.m.
The Centennial doubles team of Samson Densmore and Ryan Lofgren also reached the quarterfinals on Friday before being eliminated from the tournament. The duo rolled to a 6-0, 6-1 victory over Valley's Kyle Elmore and Grant Songer in the first round.
Densmore and Lofgren then lost to fourth-seeded Timmy Ellis and Nate Withers of Ames, 6-1, 6-1, in the quarterfinals. Ellis won the state singles title a year ago, but elected to try for the doubles crown this season.
"Timmy is Timmy. He's an amazing player and arguably the best player in the state," Little Cyclones coach Dustin Rhoads told the Ames Tribune. "Nate has just built off that in the offseason. He worked really hard knowing he might play with Timmy."
Densmore and Lofgren then dropped a 6-3, 6-4 decision to second-seeded Josef Porubcin and Yash Singh of Bettendorf in a second-round consolation match. Porubcin and Singh fell into the consolation bracket after being upset in the opening round.
Matches were moved indoors to the Westfield Tennis Club and Coe College because of inclement weather.