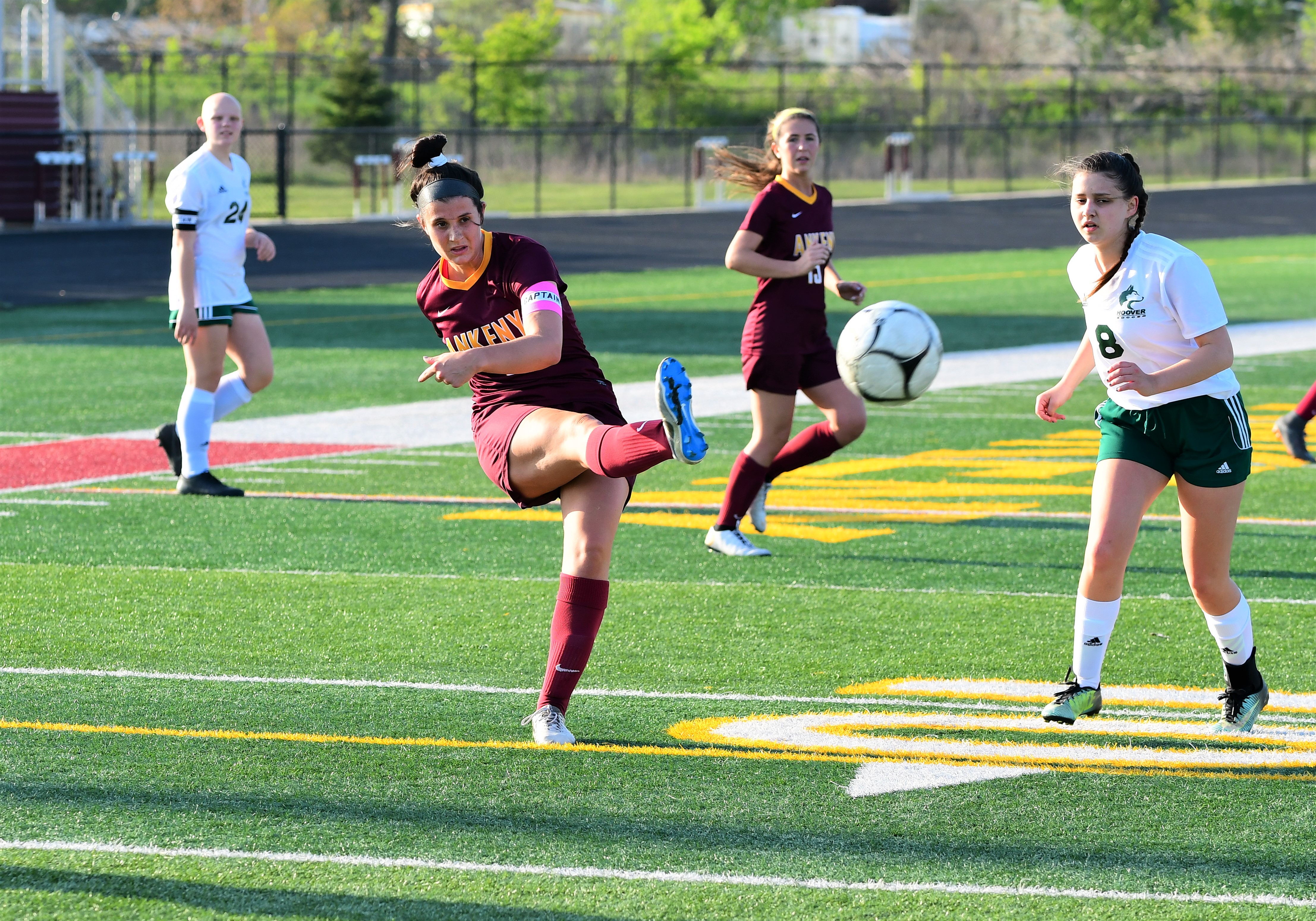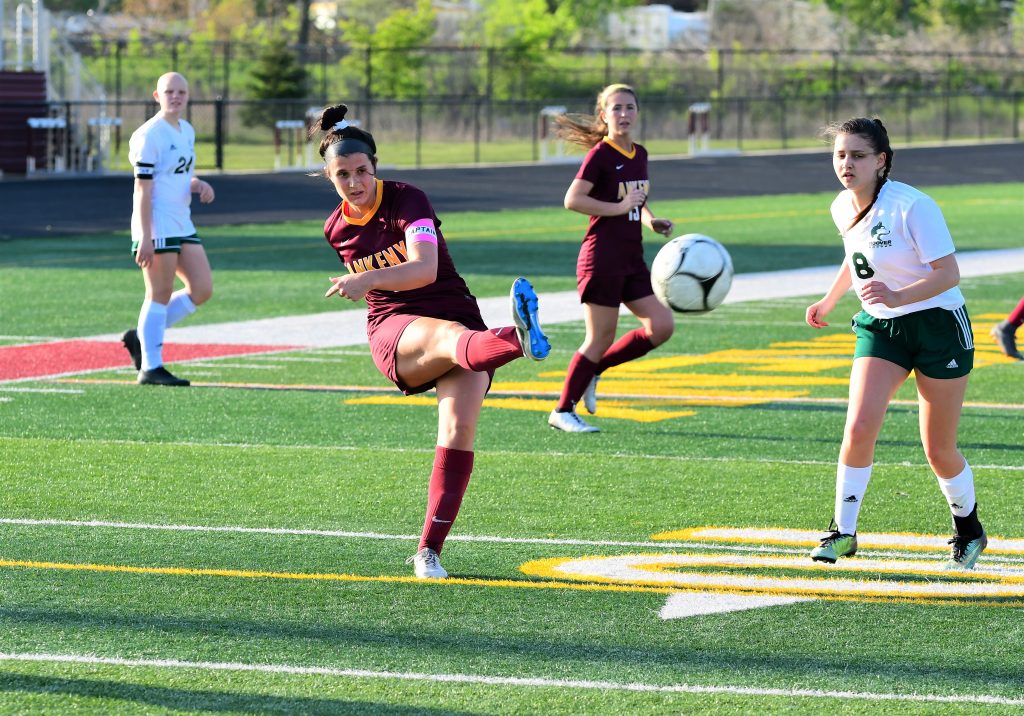 Senior defender Chloee Kooker has helped the sixth-ranked Ankeny girls' soccer team to a 13-4 record. She is one of the Hawkettes' captains.
Kooker has scored four goals this season. She has also contributed five assists.
Here is some inside info on Kooker:
Congratulations on your team's 1-0 victory at Waukee on May 20. What was the key to beating the Warriors, who are now ranked No. 1 in Class 3A?
I think our ability to hold off their opening 15 minutes of pressure was one of the things that helped us the most. We were under a lot of pressure, but stayed organized and prevented them from getting any real good looks at the goal. We then were able to start creating our own opportunities, and become the attacking team.
Do you think that win shows what your team is capable of heading into the postseason?
Absolutely! We have had some quality wins, and most all of our losses have been close games. Credit to Ames for their win against us. We really know that wasn't the best performance for our team, and hope that we have gotten that out of our system.
Your coach, Simon Brown, told me that you had to sit out for much of the Waukee game after receiving a yellow card, because he didn't want to risk losing you for regional play. How difficult was that for you to sit out?
Very difficult. I really wanted to go back in to help the team hold our 1-0 lead. I trust coach, but it was tough to watch. All I could do was cheer for the 30 minutes I was on the sideline. It is my job to make sure I stay on the field for every minute, if needed, for the rest of this season and my high school career.
I know Olivia Sharar and Jaelynn Kueker also had to sit out for the same reason. Were you guys confident that your teammates could pull it out?
The team's response was great, and they did everything that they could. Of course we wanted to be out there with them, but it was a chance for them to step up.
You have played all over the field during your high school career, but have spent most of your time this season on the back line. Is that your favorite position?
I have had multiple coaches on teams from Iowa Rush, and I have been told many times, "Just be the best soccer player you can be, and you will always have a spot on the field." I am very comfortable on the back line or the front line. I am just happy that I can move around to help our team where I am needed.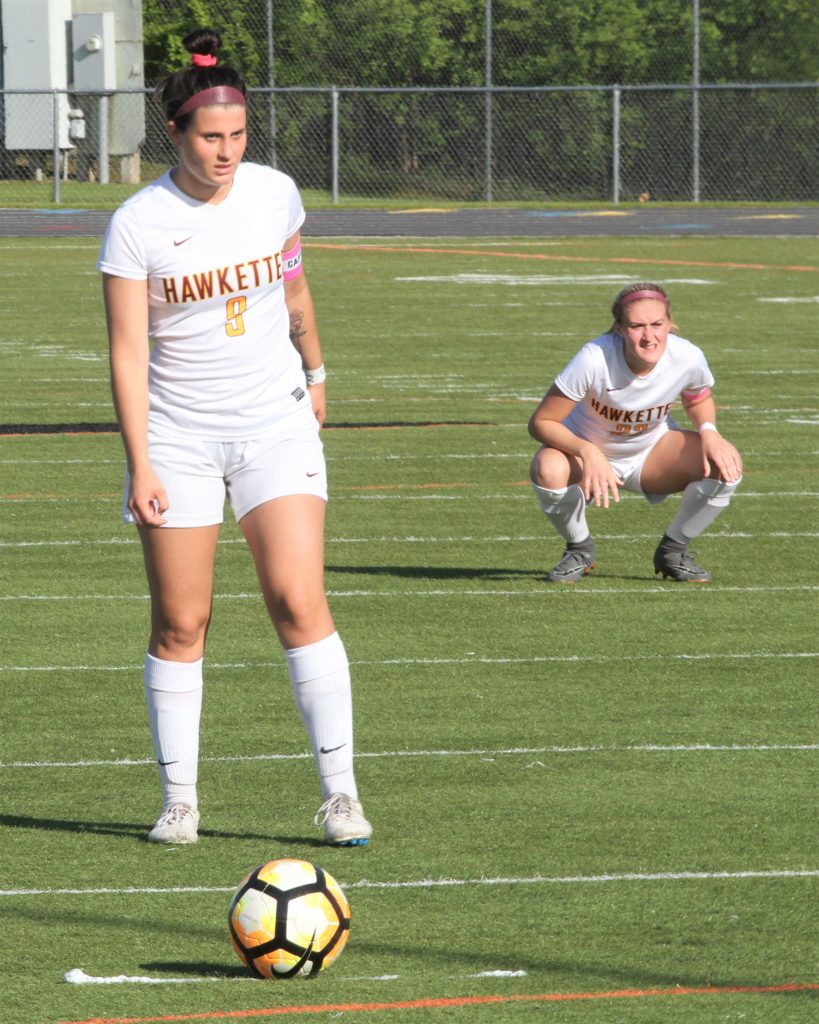 Your team will host Mason City in a Class 3A regional semifinal on Wednesday. Do you know much about the Mohawks?
I haven't seen them play, but know that coach Simon will have us doing our pre-game prep and analysis for Mason City, just like we do every other team. At this point in the year, it is one-and-done if you are not prepared, so we will not take any game for granted.
Your team would likely have to beat No. 10 Cedar Rapids Prairie in the regional final on June 3 in order to qualify for state. Do you like your team's chances to earn another trip to Cownie Park?
Yes, we have been working hard to prepare for this state tournament, and the seniors know this is our last opportunity for the gold!
A year ago, your team lost to Ankeny Centennial in the Class 3A final. I know you felt like your team didn't play up to its potential in that game, and your team also lost to the Jaguars earlier this season. How badly would you like to play them again?
Right now, it is just one game at a time. If our paths cross again, that will be the most important game for that day.
Both you and Olivia have committed to play for Indiana State next year along with Centennial's Carlie Jensen. Were you happy when two other players from your hometown decided to play for the Sycamores as well?
It is awesome to have other Iowa Rush players going to Indiana State! We also have another Rush player, Kloe Pettigrew, going as well. So we have four going total. I'm excited for that chapter to begin soon!
What position do you think you'll play in college?
Right now, it sounds like coach Hanley sees me in the attacking half of the field. But if I am needed somewhere else on the field, I am good with it.
What are you going to study?
I'm starting off with a double major of pre-medicine and foreign language. I love dermatology and Spanish.
Do you have any big plans for Memorial Day?
I just became an aunt on Friday, and I am going to play with my new nephew.