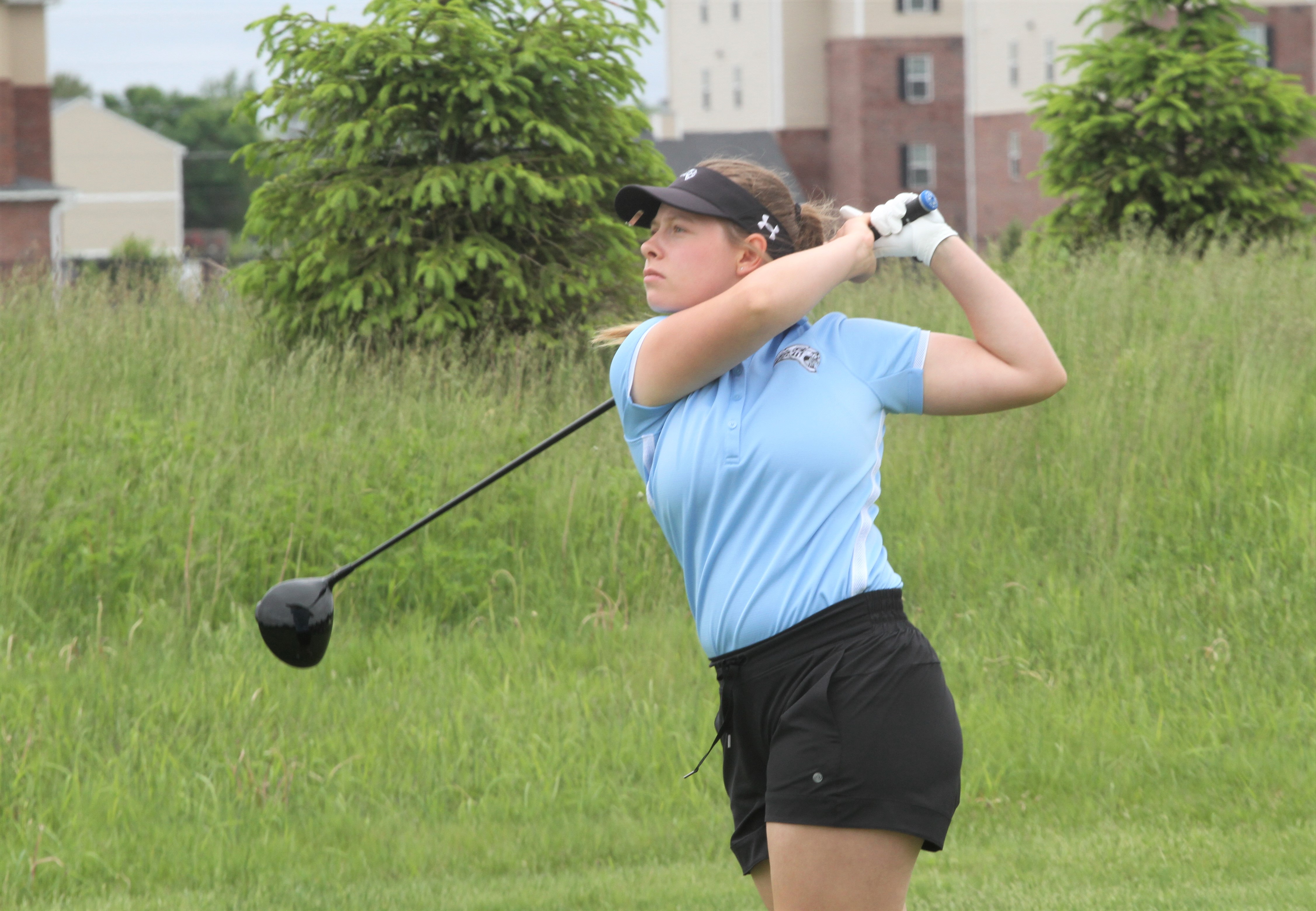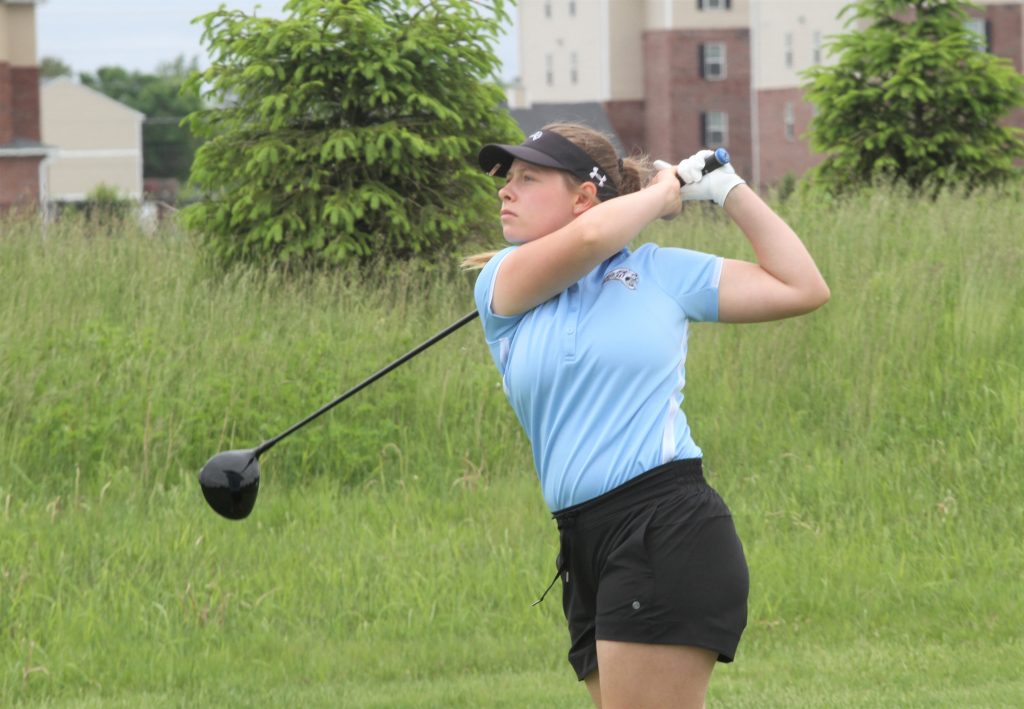 There was plenty of standing water on the Coldwater Links Golf Course for Tuesday's opening round of the girls' Class 4A state meet.
The soggy conditions didn't bother Ankeny Centennial's Lauren Sease nor Ankeny's Jaci Webb.
Both golfers played well as part of the same foursome. Sease carded a 6-over-par 77, while Webb shot an 11-over 82.
"I felt pretty good about my round overall," said Webb, a sophomore. "There are a few things I will be working on (Wednesday) morning."
Paige Hoffman of Valley fired a 3-under 68 to take a one-stroke lead over defending champion Brooke Boardman of Waukee. Bettendorf freshman Shannyn Vogler is another two shots back heading into Wednesday's final round.
Sease, a junior, is all alone in sixth place after 18 holes.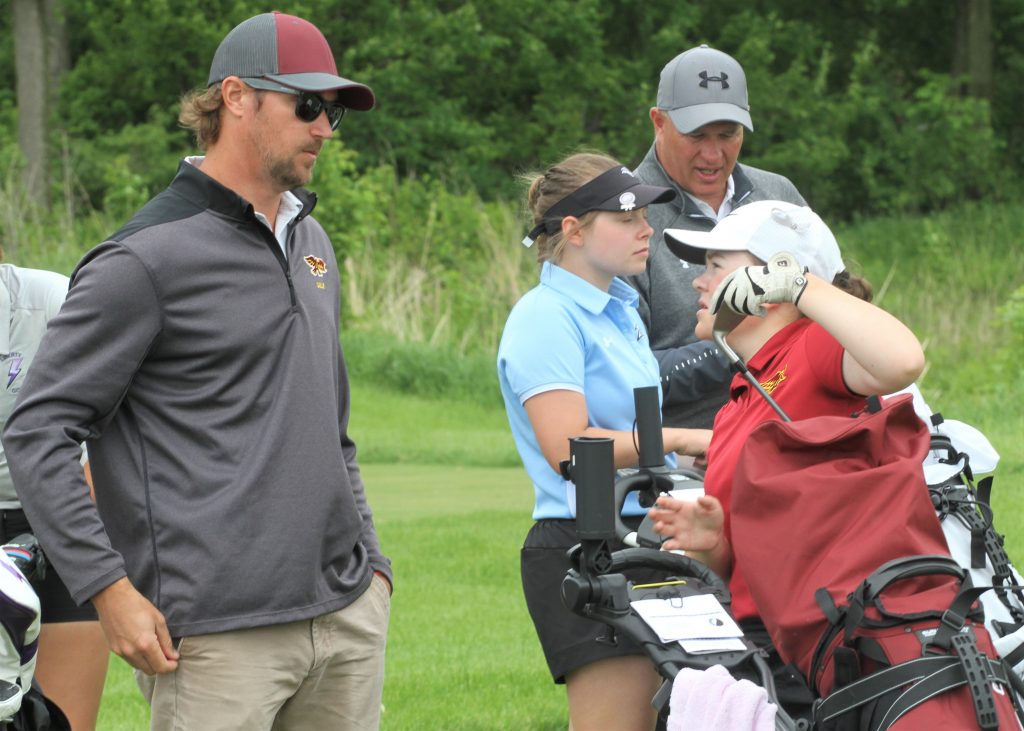 "I had a lot of really good par saves which really helped keep me confident," said Sease.
Sease birdied the first hole and was at even par through six holes. She then bogeyed No. 7, had a double bogey on No. 8 and another bogey on No. 9 to finish the front nine at 4-over 40.
However, Sease regrouped and reeled off eight consecutive pars on the back nine before finishing her round with a double bogey on the par-4 No. 18 hole.
"Lauren played a very smart round of golf today," said Centennial coach John Petersen. "She putted very well all day. Her ball striking was solid, especially on the back nine."
Webb is currently tied for 11th place with five other players. She opened her round with a double bogey on No. 1, then closed it with another on No. 18.
"I feel like I left some shots out there on a couple of holes, but overall there were just some putting mistakes that I'll work on in the morning," Webb said.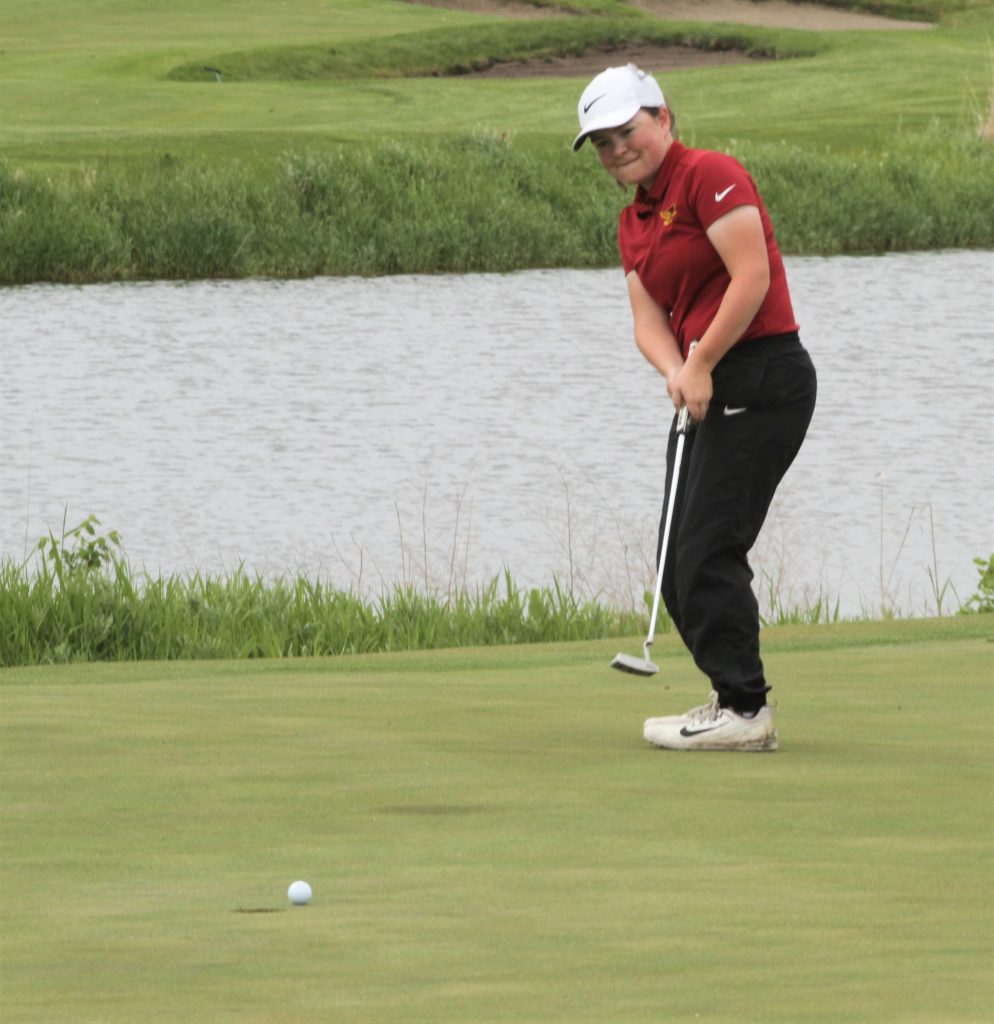 Webb sank a birdie putt on No. 9 to finish with a 41 on the front nine. She then followed with another 41 on the back nine.
"We both felt like she played well today–she just didn't score as great as she had hoped," said Ankeny coach Seth Hagarty. "She struck it well off the tee throughout the entire round. She definitely left a couple putts out there, though. But overall, she struck the ball well, especially given the saturated conditions."
Hagarty said he's looking forward to getting back on the course Wednesday morning.
"We will get there early so Jaci has plenty of time to warm up and get loose and shore up a few things," he said. "That way she's ready to attack the course. Hopefully, the weather will cooperate and we'll have a beautiful day of golf."
This is Sease's third consecutive trip to the state meet, but it's her first as an individual qualifier. Webb is making her second straight appearance–both as an individual qualifier.
Valley shot a 322 on Tuesday to take a narrow lead in the team race. The Tigers lead Bettendorf by one stroke and defending champion Waukee by two.