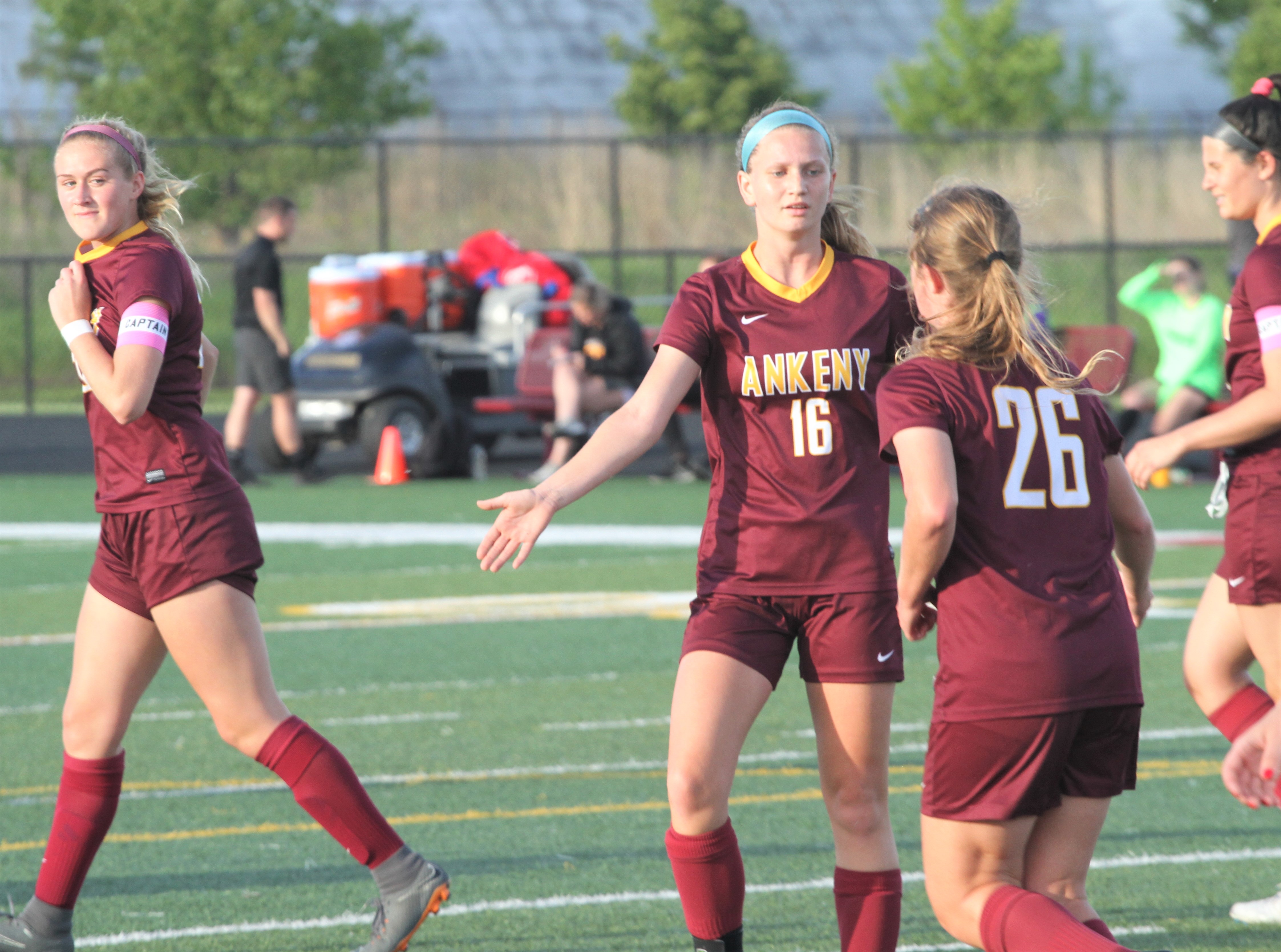 The Ankeny girls' soccer team didn't have to play much defense against Mason City on Wednesday.
The visiting Mohawks loaded the box in an effort to frustrate Ankeny, but the strategy only worked to keep the score down. The sixth-ranked Hawkettes got three goals in the first 10 minutes and went on to post a 5-0 victory in a Class 3A regional semifinal.
"They didn't leave their half (of the field)," Ankeny coach Simon Brown said of the Mohawks. "I'm not frustrated that we didn't beat them. It's just that they came here to not lose the game. They had 11 players in their box for most of the game. We hit the crossbar and we had tons of chances, but our backline and our goalkeepers didn't have to do anything. I knew they were going to come here and try to frustrate us a little bit, but I thought maybe they'd come out a little bit more because it was a playoff game."
Olivia Sharar recorded a hat trick and Ashley Harrington added a pair of goals as Ankeny raised its record to 14-4. Irie Vincent had two assists.
The Mohawks finished the season at 10-8.
"We knew a little bit about Mason City," Sharar said. "Our game against them got cancelled in the regular season, but we just came in and worked as a team and got the win so we're excited for the next one."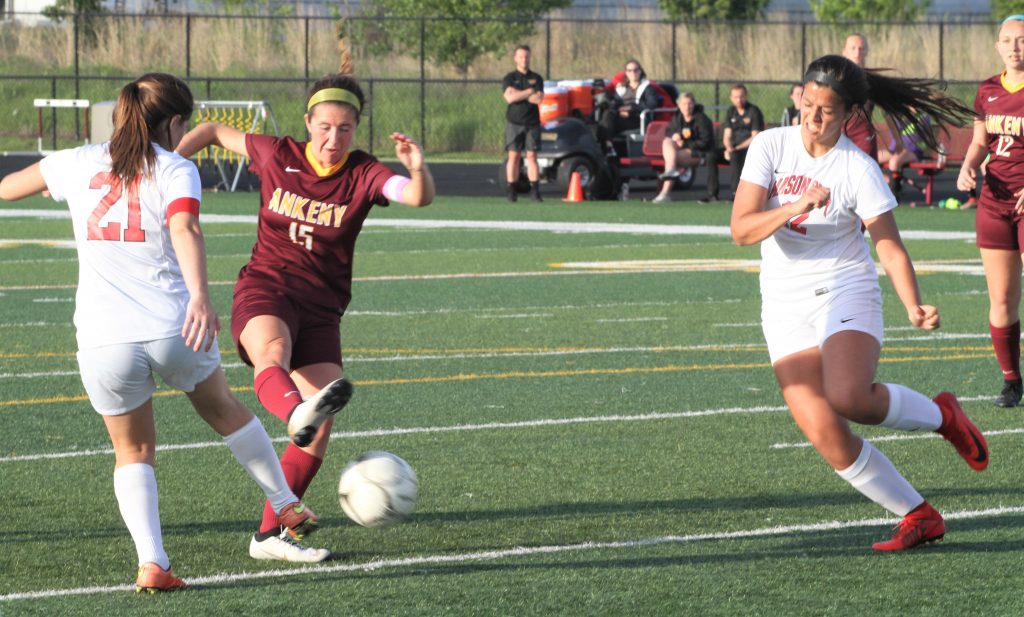 Sharar said the Hawkettes tried to be patient against Mason City's defense. On her third goal, she dribbled through the middle of the field and past several defenders before finding the net.
"We just had to break them down, get it out wide and then serve it back in," Sharar said. "That seemed to work pretty well."
Brown made numerous lineup changes throughout the game. He said there were a lot of positives to take away from the win.
"The girls did everything we wanted them to do," he said. "We got everyone in, nobody got hurt, and we got a little bit of fitness in a game-like scenario."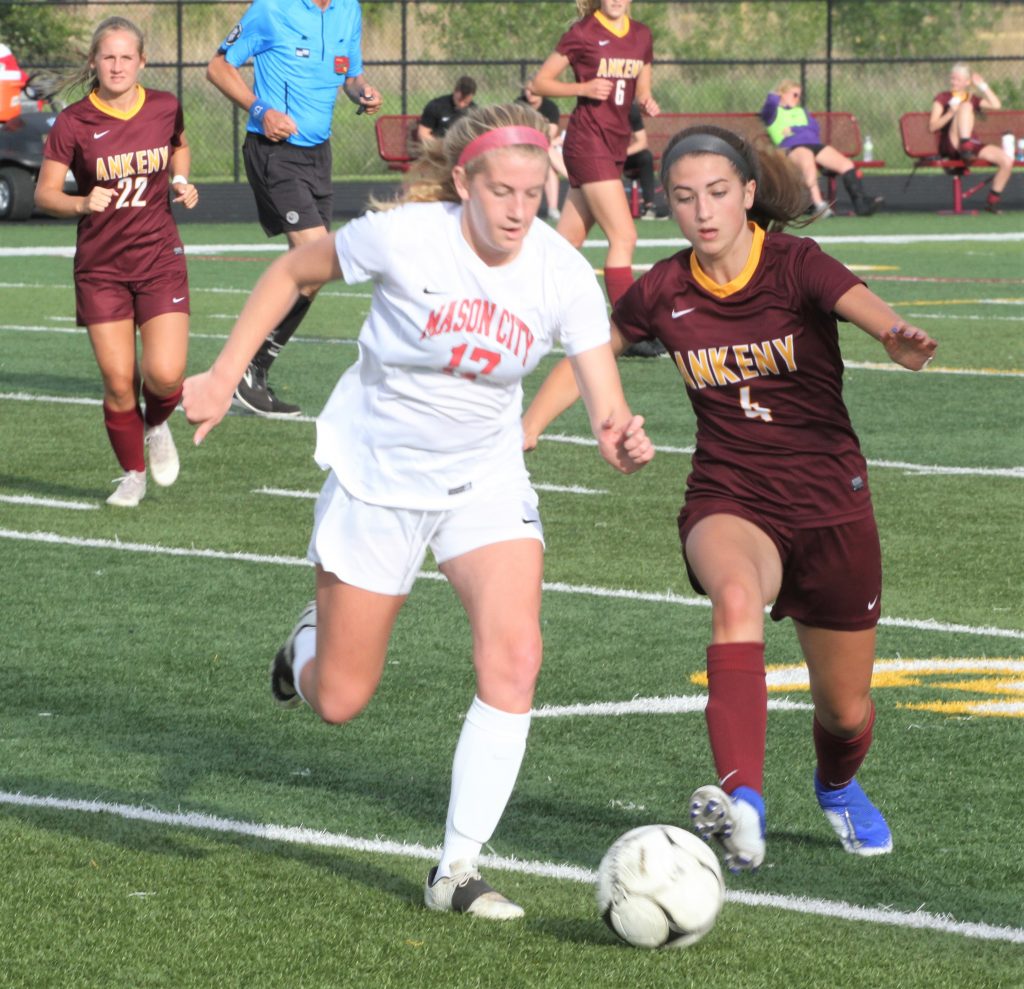 The Hawkettes will host No. 10 Cedar Rapids Prairie (14-2) in the regional final on Monday at 6 p.m. The Hawks defeated Cedar Falls, 1-0, on Wednesday.
Prairie is coached by Scott Lennon, who played with Brown at Ashford in 2013.
"He's one of my best friends," Brown said. "I was in his wedding a couple of years ago, so I know a lot about them. We've been practicing for Prairie the last couple of days so the girls know what to expect come Monday."
Sharar and the other Ankeny seniors are determined to earn another trip to the state tournament. The Hawkettes reached the Class 3A final a year ago before falling to Ankeny Centennial.
"Our seniors are super head strong," Sharar said. "We're here to go all the way."