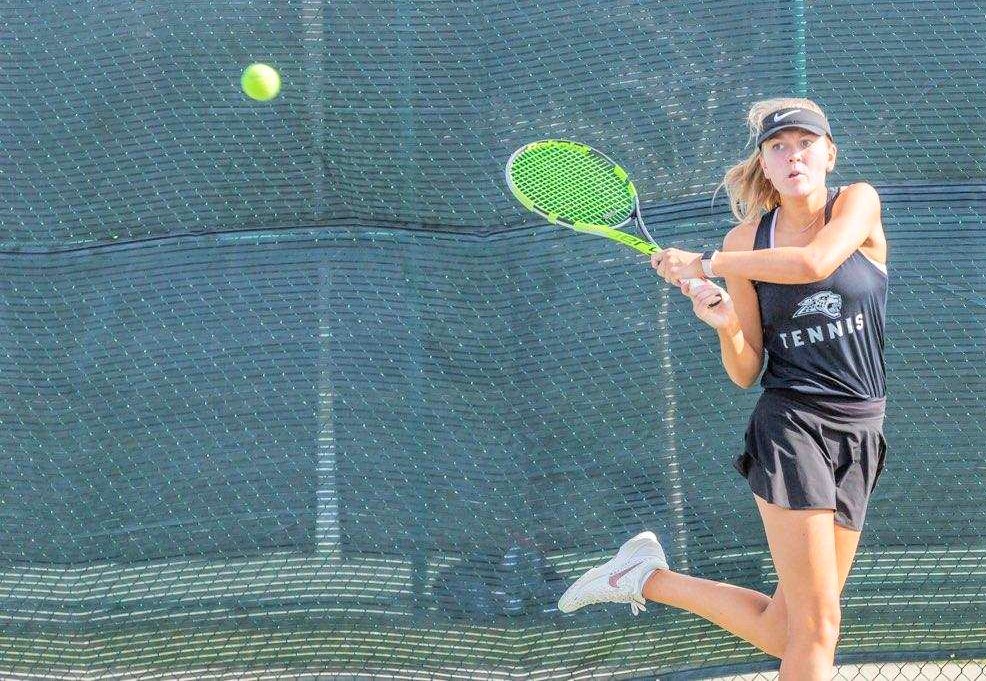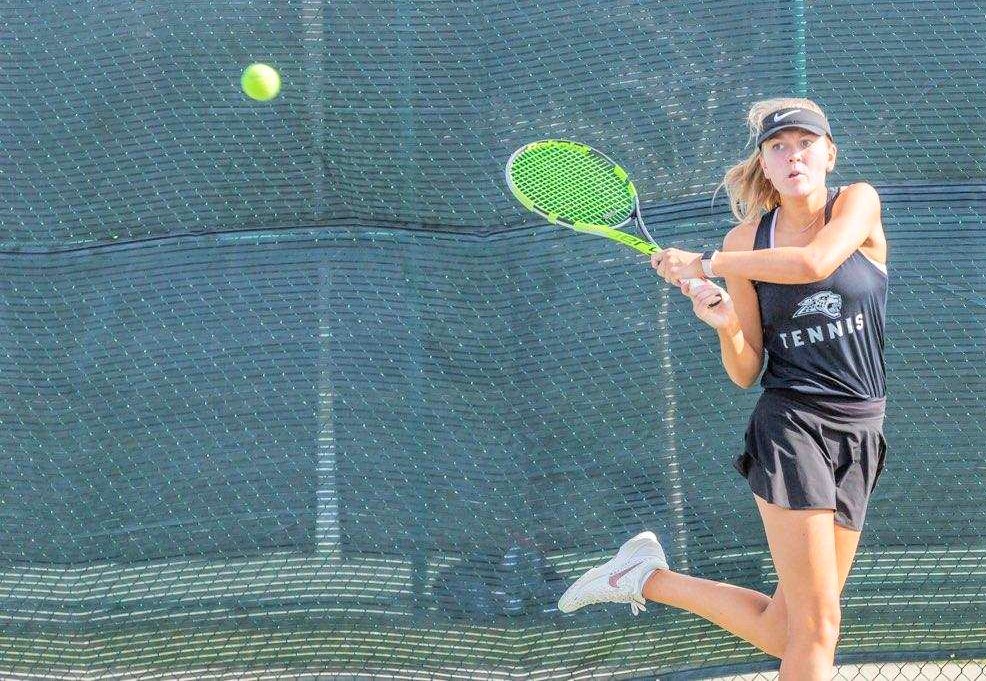 The trip home from Bettendorf was a pleasant one for Ankeny Centennial senior Alli Gustafson.
Gustafson closed out her high school tennis career with a fifth-place finish in the girls' Class 2A state singles tournament. She went 4-1 in the two-day event, capped off by a pair of straight-set victories on Thursday.
"I am super happy to have placed fifth in the state and to have been able to end my career on a positive note!" Gustafson said.
Gustafson teamed up with Alyssa Lewton for a sixth-place finish in doubles a year ago. She could have elected to play doubles again this year with her sister, Jordyn, but instead decided to go the singles route.
It turned out to be a good move.
After losing to eventual runner-up Arunadee Fernando of Ames in the quarterfinals on Wednesday, Gustafson reeled off three consecutive victories to earn the fifth-place medal. She finished the season with a 13-7 record.
"Alli has been the best leader you could ask for throughout the season," said first-year Centennial coach Ryan Petersen. "She played some of her best tennis in her last two matches of her high school career."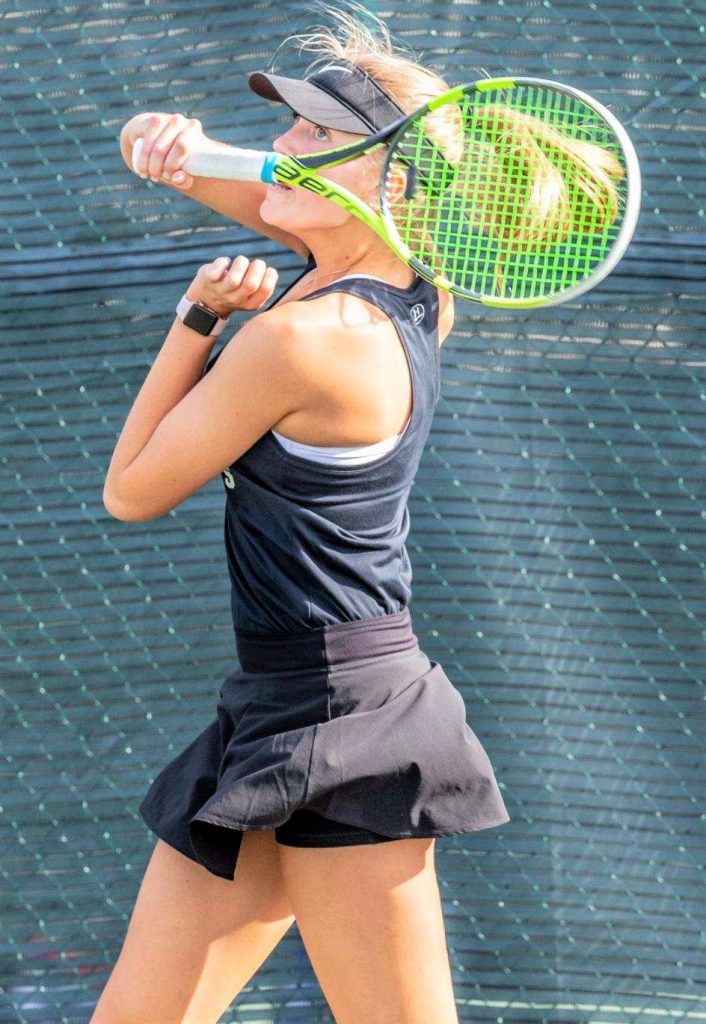 Gustafson opened play on Thursday with a 6-0, 6-0 victory over Malina Amjadi of Cedar Falls in a consolation semifinal. Amjadi entered the tournament as the No. 4 seed.
"I was able to play my game and control the match with ease," Gustafson said. "I played consistently and confidently, which sealed the win."
Gustafson then defeated Mackenzie Klein of Dowling Catholic, 6-2, 6-4, in the consolation final. It was the first meeting between the two players.
"I have hit with Klein before during the offseason, but had never played her in a match," Gustafson said. "I had to use my serve, keep the ball deep, and keep the ball away from her forehand to get the victory. I am super thankful to have been back at the tournament and to have worked my way back to fifth place!"
Petersen said Gustafson outlasted a powerful opponent in Klein.
"Alli showed a lot of perseverance and guts," he said. "She had good velocity and a lot of diversity with her shots today. She had many impressive winners which helped her win both of her matches.
"Alli is truly one of the top tennis players Centennial has had. She is the only girls' player to make it to state in singles, and she took home fifth!" he added.