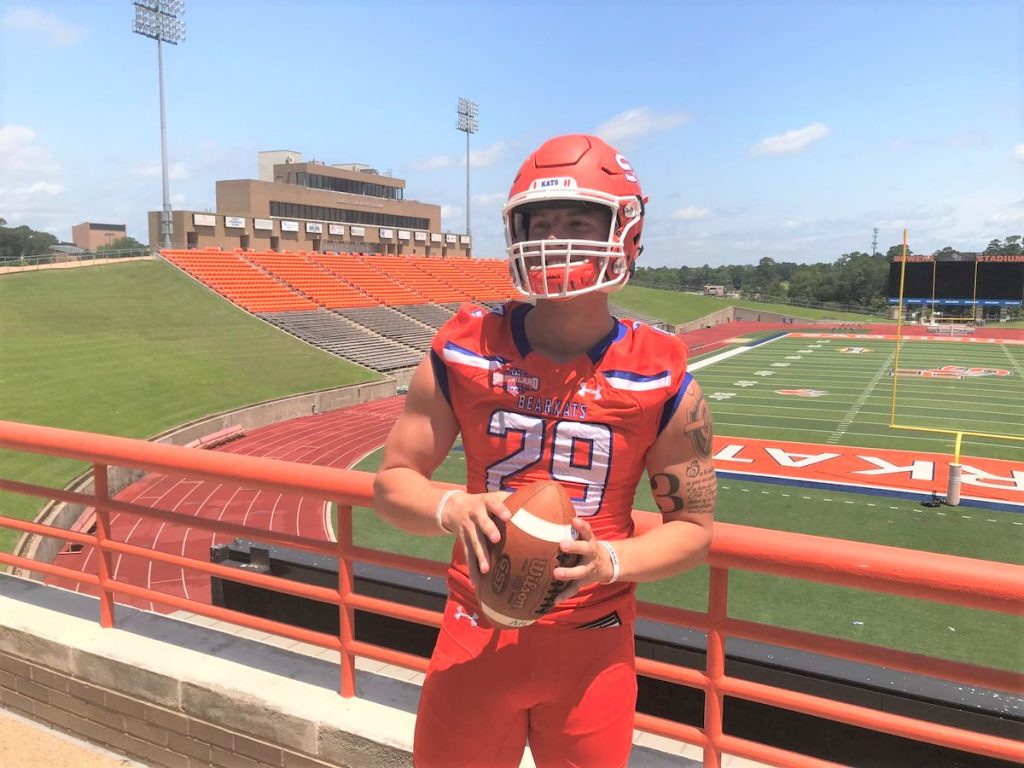 Former Ankeny Centennial football standout Hunter Pinegar took an official visit to Sam Houston State this week.
Before boarding a plane on Friday afternoon for the trip home, Pinegar verbally committed to play for the Bearkats this fall.
"Believe the myth: Everything really is bigger in Texas," said Pinegar. "And second of all, everybody's love there was genuine from the start. There was nothing fake about it. They want me to come in and be the guy right away."
Pinegar spent the first two seasons of his college career at Iowa Western Community College in Council Bluffs, where he helped the Reivers to a 21-2 record. The 6-foot-4, 214-pound sophomore made 7-of-11 field goals and 16-of-20 PATs last season while also averaging 36.0 yards on 55 punts.
Sam Houston State is one of the top FCS programs in the nation. The Bearkats went 6-5 last year after winning at least 11 games in each of the previous four seasons under head coach K.C. Keeler.
"When I got there, they started reading off a bunch of statistics," Pinegar said. "They've won the most games in FBS and FCS the last five years–they're in the top five for that. And they're top two in scoring the most points, and as a kicker that's kind of essential. So that caught my eye, too."
The Bearkats were looking to replace place-kicker Tre Honshtein, who has completed his eligibility. The team's punter, Cameron Hearn, will be back for one more season.
"They want me to come in and place-kick and do kickoffs, but I'm coming for all three and nothing less," Pinegar said.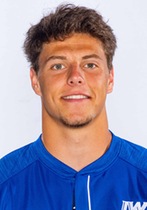 Pinegar, the older brother of Penn State place-kicker Jake Pinegar, could have played on the FBS level as well. He racked up 11 scholarship offers this spring, many of them from FBS schools.
Auburn and Washington State were among the schools that recruited him.
"Here's the thing: As a kicker, you can get to the NFL from anywhere. And that's my end goal," Pinegar said. "It'd be cool to go to Auburn for sure, but I don't need all that clout. I wanted to go somewhere where I could be the guy, and I felt when I came here it was a great fit for me. I'm super excited to get the ball rolling and get to the NFL."
Pinegar said he picked the Bearkats over Washington State. The Cougars wanted him to pay his own way the first semester before going on scholarship in January.
"Washington State was a close second," Pinegar said. "But I don't come from much, and $27,000 is kind of a lot of money."
Pinegar will report for his first summer session on July 2. The Bearkats will open the season at New Mexico on Aug. 31.
"Once I met all of my teammates here, I just fell in love with this place," Pinegar said. "And I hope I don't look back."