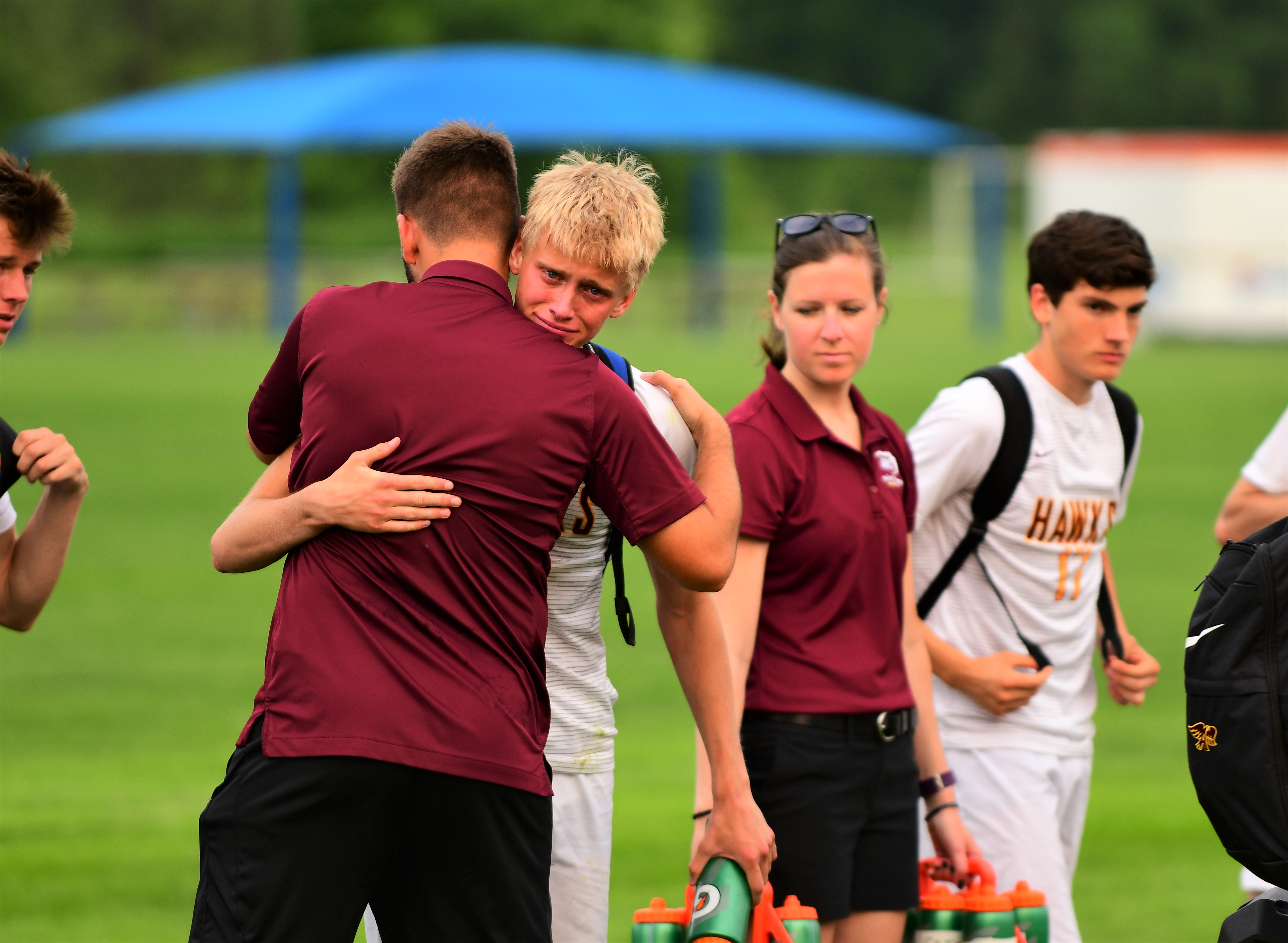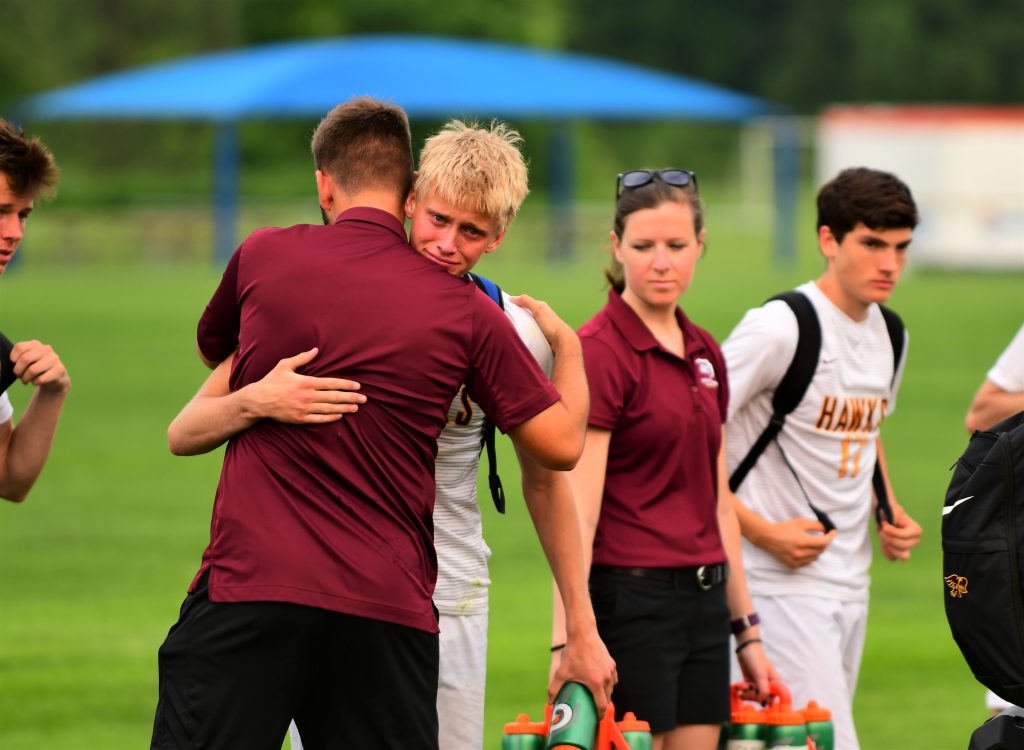 Jordan Burns shared some hugs with his Ankeny boys' soccer players following a season-ending loss on Friday.
The second-year head coach was hoping to say his final goodbyes at the end of the Class 3A state tournament on Tuesday, but the 10th-ranked Hawks were eliminated with a 2-1 loss to No. 2 Iowa City West in the quarterfinals at Cownie Soccer Complex in Des Moines.
"I'm gutted for the guys. I'm gutted for the seniors," said Burns. "That's it for them, but it's been an absolute pleasure coaching these guys. I'm just sad for the boys, because on our day we're better than (Iowa City West)."
Gada Ambo scored a pair of goals as Iowa City West (17-1) extended its winning streak to 17 games. The Trojans will play No. 11 Cedar Rapids Washington (14-5) in Saturday's semifinals.
Ankeny finished the season with a 12-7 record.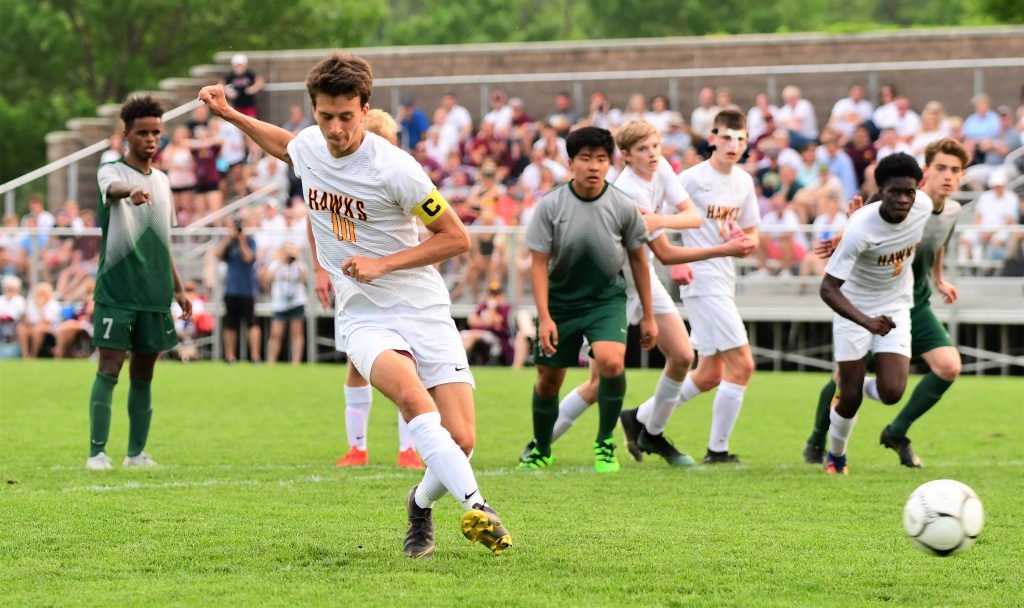 "We gave it our all," said Ankeny senior Kolby Raineri. "There's nothing to hang our heads about."
Iowa City West avenged last year's 4-3 loss to Ankeny in double overtime in the Class 3A third-place game. The Trojans opened this season with a 1-0 loss to Ankeny Centennial on March 29, but have not lost since.
"They're a good team," Burns said. "I'll give them that, but so are we. We had a great team. And today, we just didn't show up enough to win the game. I think if we show up, we win that game easy. I've said all season that when our big players–if it's not their day–we find it tough to win the game. It's as simple as that. That's how much we rely on these guys."
Iowa City West built a commanding 2-0 lead before a late push by Ankeny made things interesting. Raineri was fouled in the box on a free kick by Charlie Pritchard in the 78th minute, giving the Hawks a chance to cut their deficit in half.
Raineri then converted the ensuing penalty kick to do just that.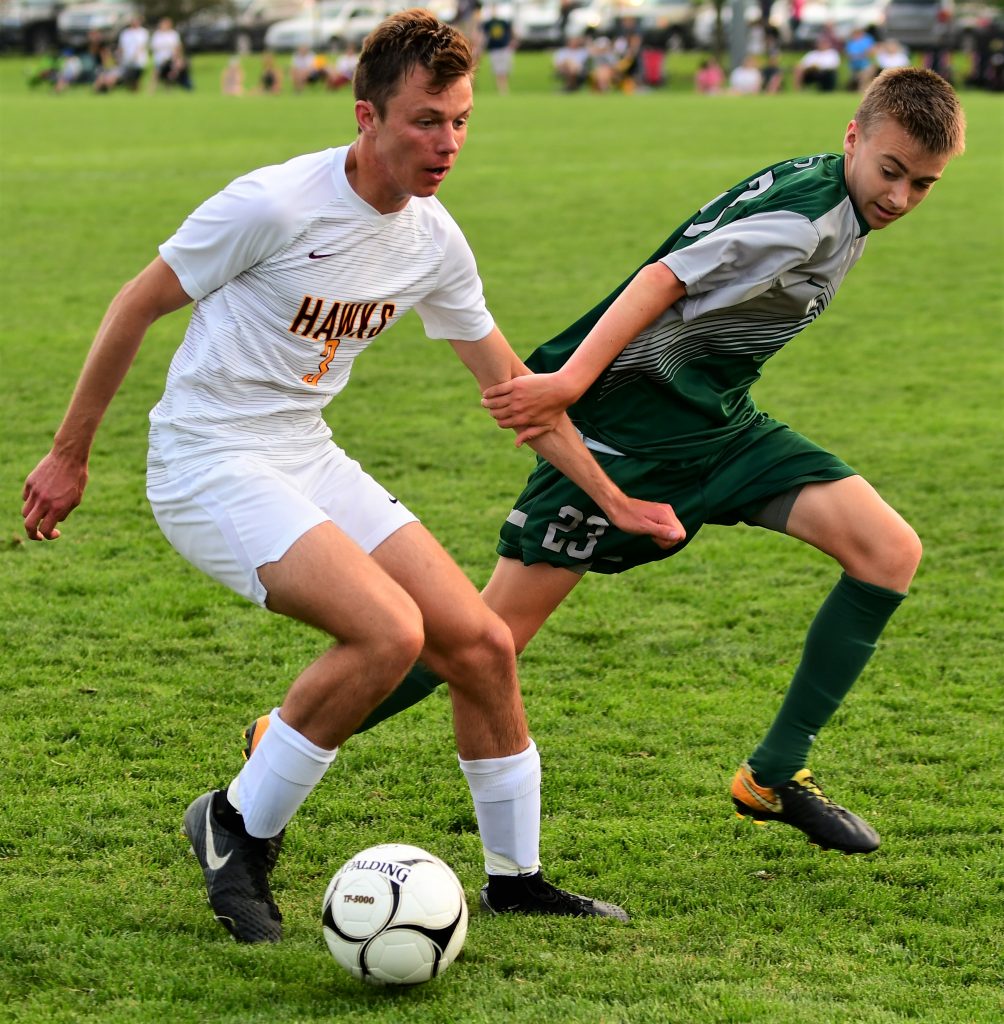 "I think we all believed that we could pull out the win," Raineri said. "But I think (Iowa City West) wanted it more at the end."
The Trojans regrouped and were able to milk the final 150 seconds off the clock. Ankeny never threatened to score the equalizer.
"We managed to push at the end and got one goal, but it just wasn't enough to win the game," Burns said.
Iowa City West capitalized on Ankeny's defensive mistake to take a 1-0 lead midway through the first half. Ambo intercepted a pass that was intended for goalkeeper Zach Young and then buried a shot into the net.
"That goal ended up being the difference," Burns said. "And that's what I told the boys before the tournament–it's going to be one moment that can make or break your season. But that's just soccer. That's how the game goes."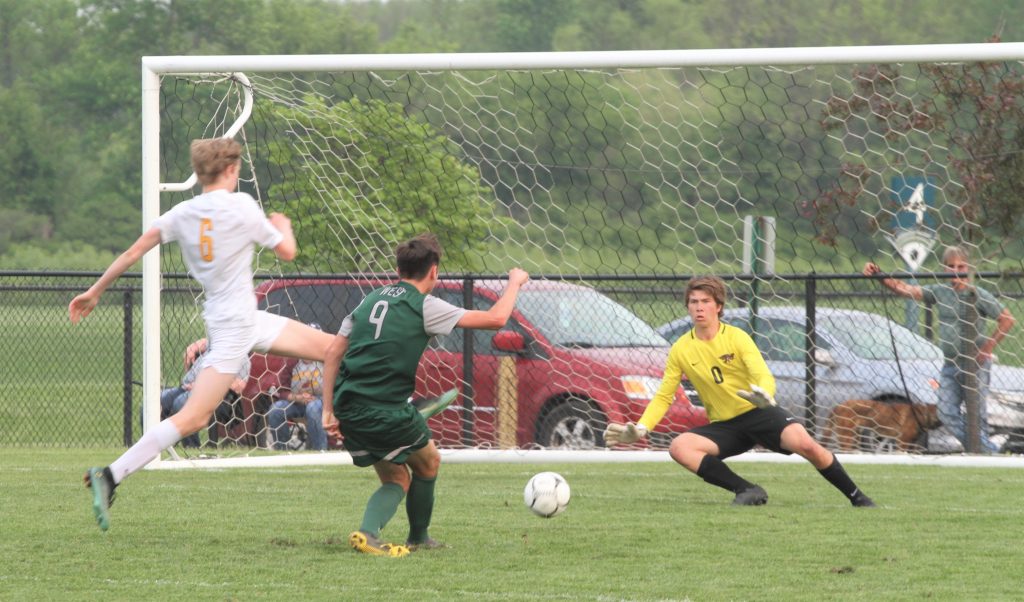 Ambo then scored again in the 45th minute on a counterattack. It was his team-leading 14th goal of the season.
Ambo has now scored in seven consecutive games.
"They did what they had to do to get a couple of goals," Burns said.
The referee called a tight game in order to keep the play from becoming too physical. The Hawks were issued several yellow cards, including two on the coaching staff.
"The little things didn't fall our way," said Ankeny junior Nate Albertson. "It wasn't our game, I guess."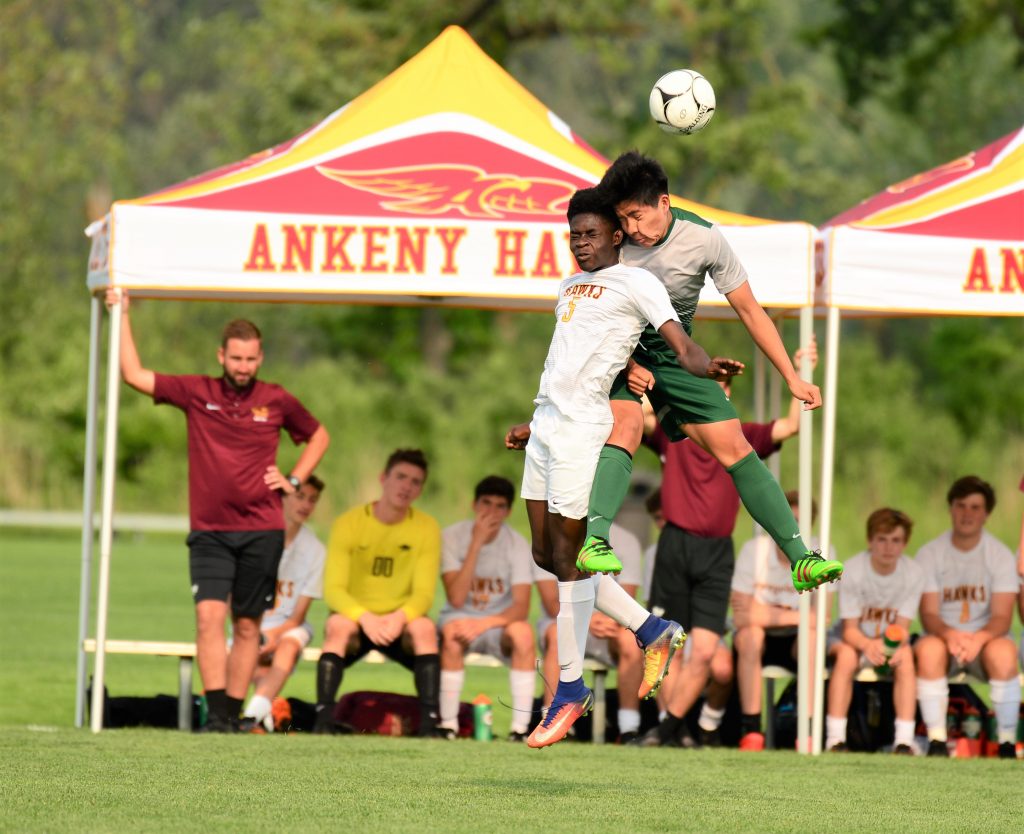 The Trojans defeated Ankeny for the second time this season. The Hawks opened their campaign with a 2-0 loss at Iowa City West on March 30.
"We changed a lot of things from the beginning of the season," Raineri said. "One thing that we thought we could really use to our advantage was that we had played tougher competition. But our intensity had to be as high as it was for substate or higher. I think we came into this game and it wasn't there, and that was our downfall.
"But this was our goal, and we got here. We could have gone farther, but we made it here," he added.
Burns will now have to replace a large senior class that helped the Hawks reach the state tournament in three of the last four seasons.
"There's a bunch of talent on this team," he said. "They're going to go on and have a fantastic college career, and I'm excited to see how the rest of the group responds next season."