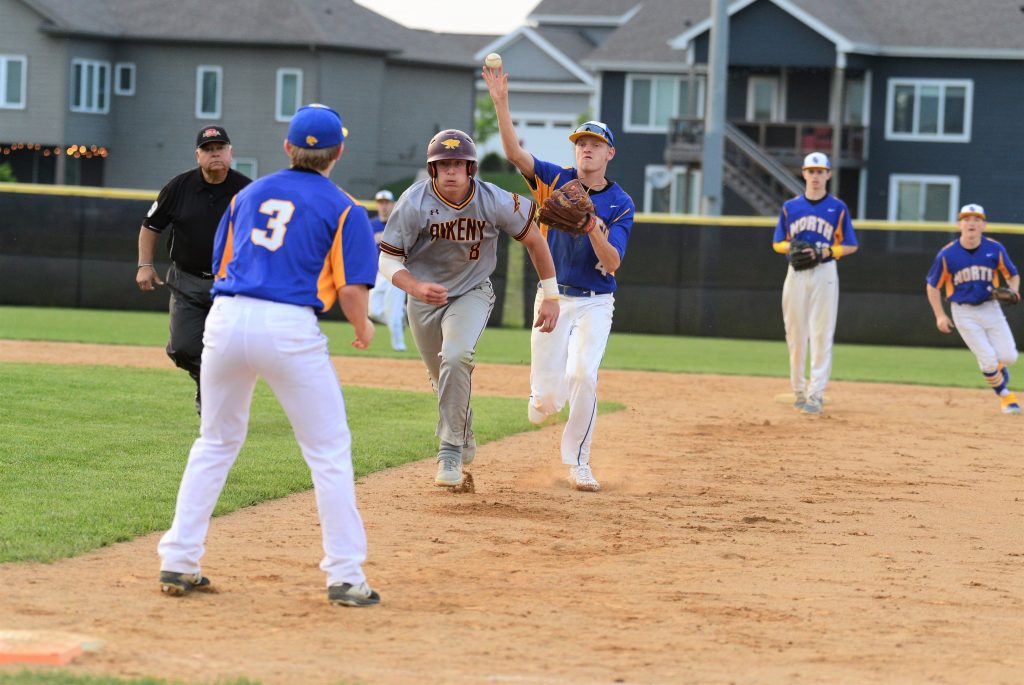 Ankeny baseball coach Joe Balvanz doesn't have much to complain about.
The Hawks rolled to a pair of victories in the Tim Heggen Invitational on Saturday at Ankeny Centennial and have now outscored their first three opponents by a 32-1 margin.
"It's been an interesting start to the season," said Balvanz. "We played a game (at Saydel on May 23), then we had eight or nine days off. We had everybody fresh coming into the weekend, and our guys came out and played well."
Ankeny (3-0) opened the tournament with a 13-0 victory over Burlington in six innings. The Hawks scored at least one run in every inning, capped off by a five-run outburst in the sixth.
Mo Watson went 3-for-4 and had one RBI in the win. Catcher Evan Lyons doubled and knocked in three runs.
"Evan had been hurt–he had a back issue–and missed the Saydel game, but he came back and did a tremendous job of leading us behind the plate," Balvanz said. "Evan and Peyton (Agan) are our lone seniors out there, and he did a great job directing traffic for us."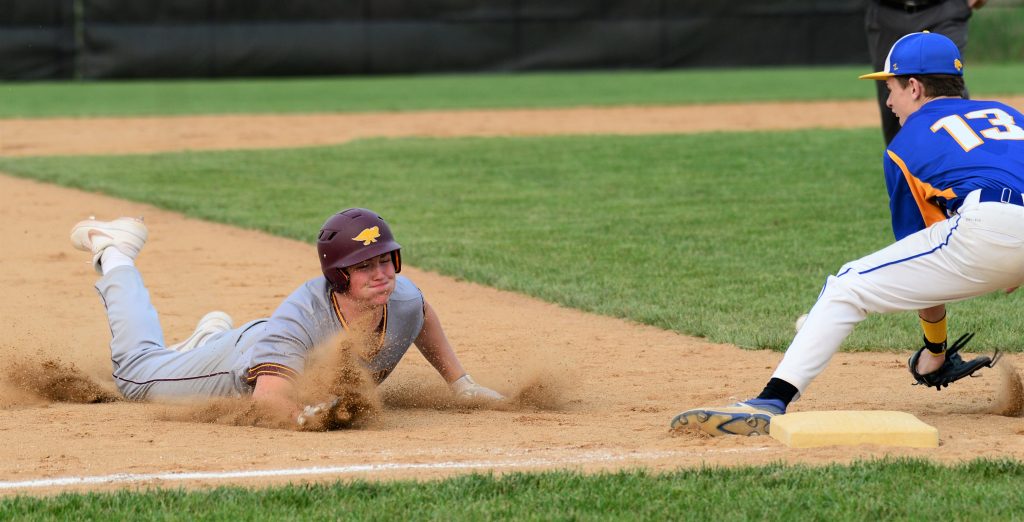 Weston Fulk doubled and had two RBIs. Chris Spear also doubled and drove in a run, while Brody Brecht and Agan each stole two bases.
Spear (1-0) pitched five scoreless innings to earn the victory. He allowed six hits and had seven strikeouts.
"Spear suffered a little bit of a setback during one of our scrimmages, but he's fine now," Balvanz said. "It was good to get him out there, and I thought both him and Bryce (Rinderknecht) did a really nice job on the mound."
Rinderknecht (1-0) then combined with three relievers on a three-hitter as the Hawks posted a 6-1 triumph over Davenport North. He allowed one hit and four walks while striking out three over the first 4 2/3 innings.
Brecht, Fulk and Austin Coyne teamed up to get the final seven outs, recording four strikeouts along the way.
"It was a long day, but the guys did a good job of staying focused," Balvanz said.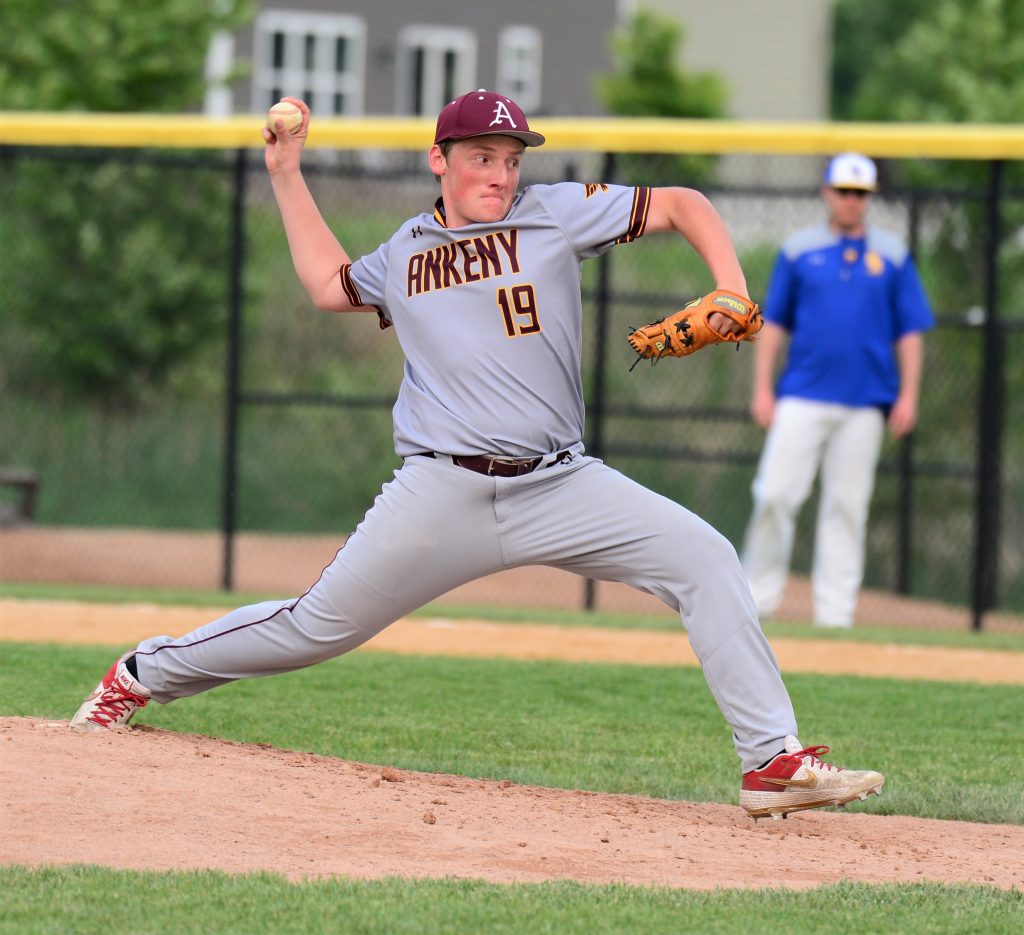 Fulk tripled and had two RBIs for the Hawks. Watson and Brecht each drove in a run.
Cael Boyd and Carter Smith each had two of Ankeny's nine stolen bases. Jase Bauer went 1-for-1 with three walks and scored two runs.
"We've got a fast and athletic team, and these guys use their abilities well on the field," Balvanz said. "We were patient at the plate. We took some walks and were able to use our speed to our advantage."
Ankeny will host No. 5 Dowling Catholic (3-0) in its CIML Central Conference opener on Monday. The doubleheader begins at 5 p.m.
Brecht and Fulk are slated to pitch for the Hawks.
"This will be a good test to see where we're at," Balvanz said.