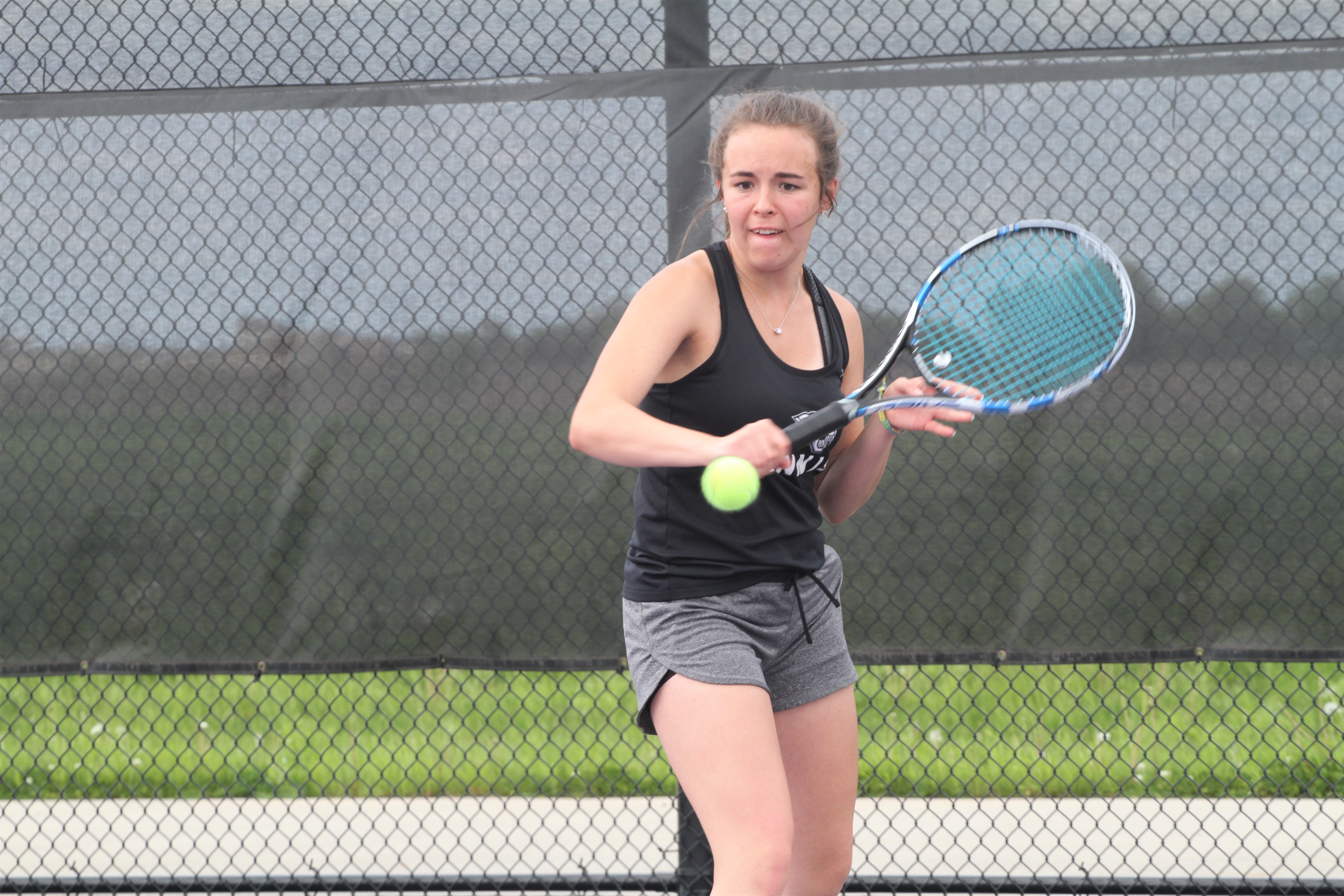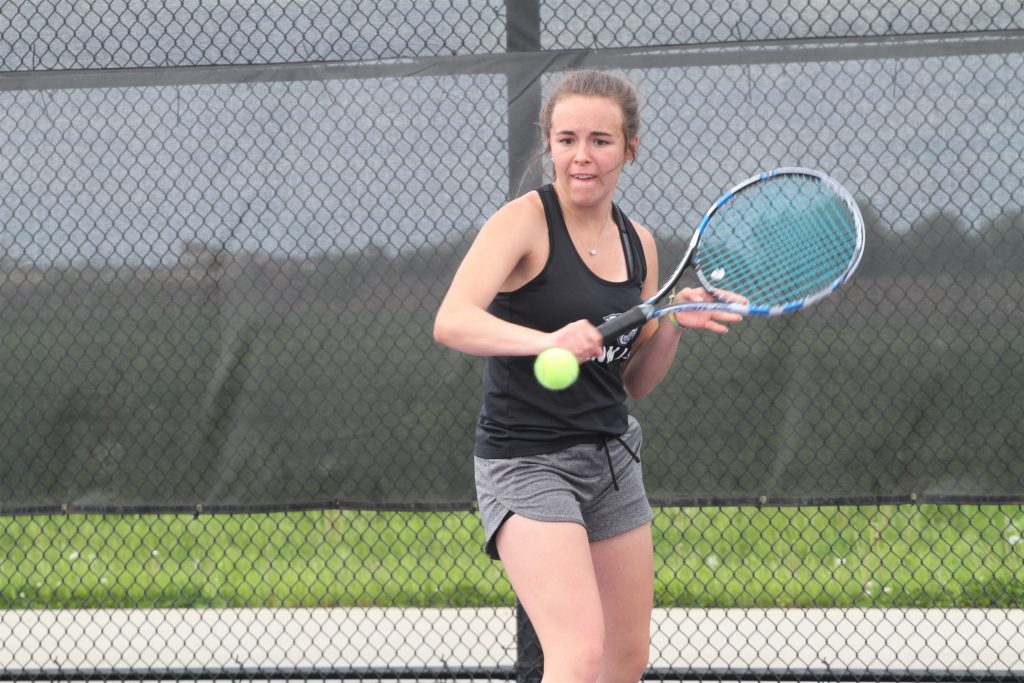 Senior Tayler Bloom helped the Ankeny Centennial girls' tennis team to an 8-5 record this season.
Bloom was one of the co-captains for the Jaguars. She qualified for last week's Class 2A state doubles tournament along with teammate Jordyn Gustafson.
Here is some inside info on Bloom:
Congratulations on an outstanding season. How did you feel about your performance at the state tournament?
I played alright, but it was not my best.
I know Jordyn told me that she was nervous going into the tournament. Did you have some nerves as well?
I was not nervous before state, but I got nervous when I started warming up.
You guys lost to the eventual champions from Dowling Catholic, Kaylyn Chleborad and Allison Szalay, in the opening round. What made that team so good, and did you think they would go on to win the title?
I thought they had a very good chance at it. On top of being super consistent, they hit hard, had a lot of topspin, and could place the ball well.
You then lost a consolation match to a team from Iowa City West. Did you know anything about that team, and what was your approach against them?
I didn't know anything about them. Our strategy was to be consistent and patient, waiting for the opportunity to hit a kill shot.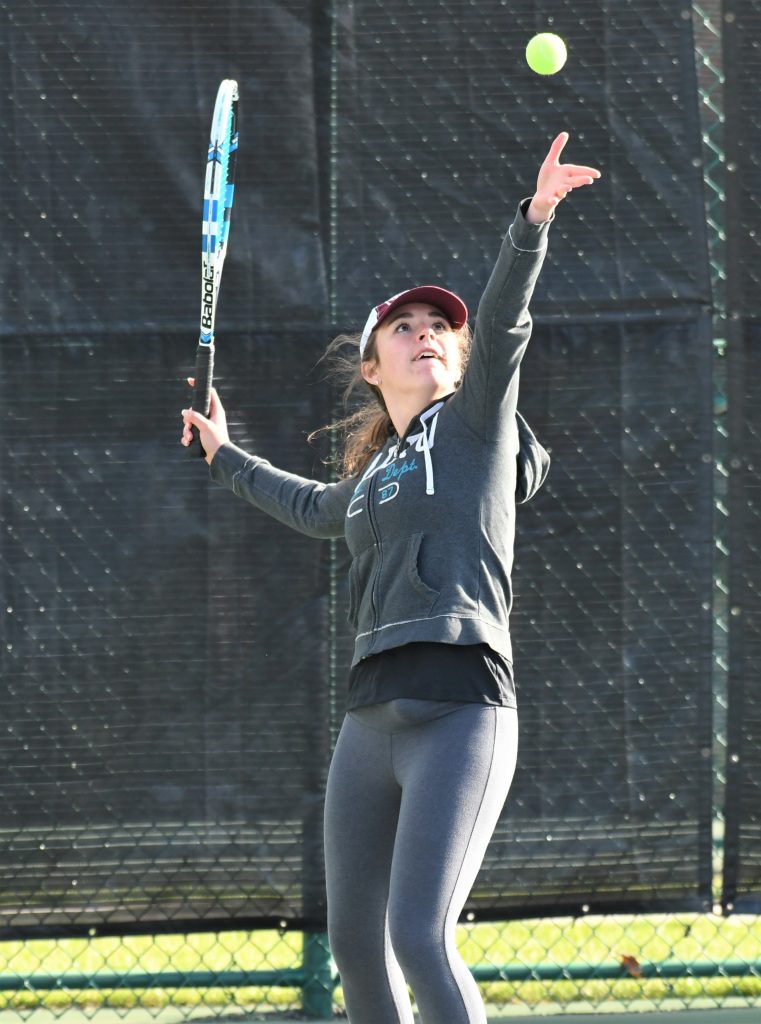 Your teammate, Alli Gustafson, placed fifth in the Class 2A singles tournament. Did you enjoy being able to cheer for her after you guys were eliminated from the doubles tournament?
Yes, I did.
Alli and Jordyn played doubles together most of the season before Alli elected to play singles in the regional tournament. Were you surprised when she decided to go that route?
I was surprised because her and Jordyn had had a lot of success playing doubles together.
That allowed you and Jordyn to play doubles, even though you hadn't played much together this season. Did it take awhile for you guys to develop some chemistry?
It took a little bit of time, but we had played together last year for a few matches, so it came back quickly.
What do you think was the key to your success?
I think the key was trying to stay positive, play with a lot of energy, and give it our all.
Your team had a new coach this year in Ryan Petersen. What did he bring to the team, and was it a smooth adjustment for you?
It was a pretty smooth transition. He brought a lot of optimism.
Plans for next year?
I plan to go to Wichita State University to major in industrial engineering.