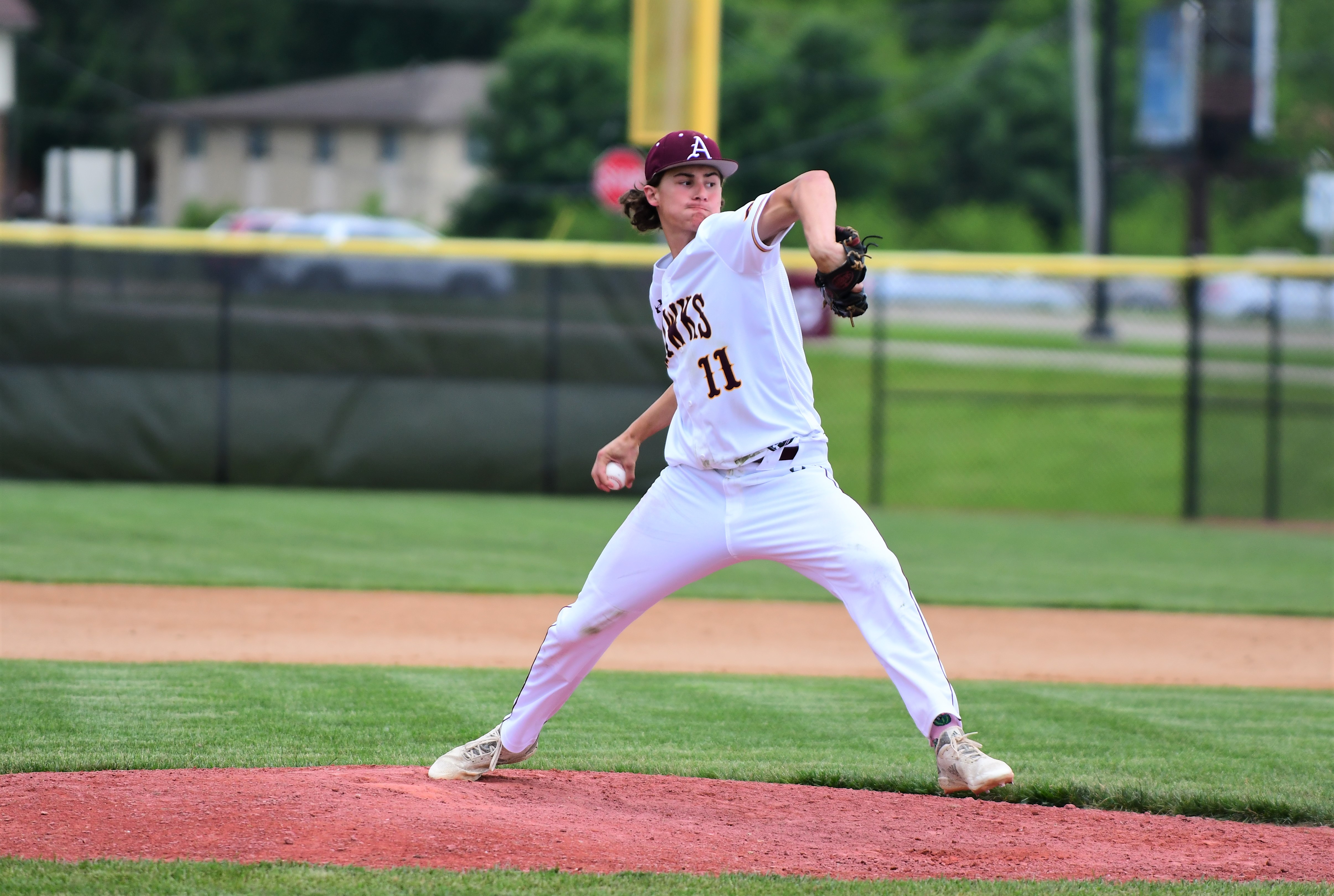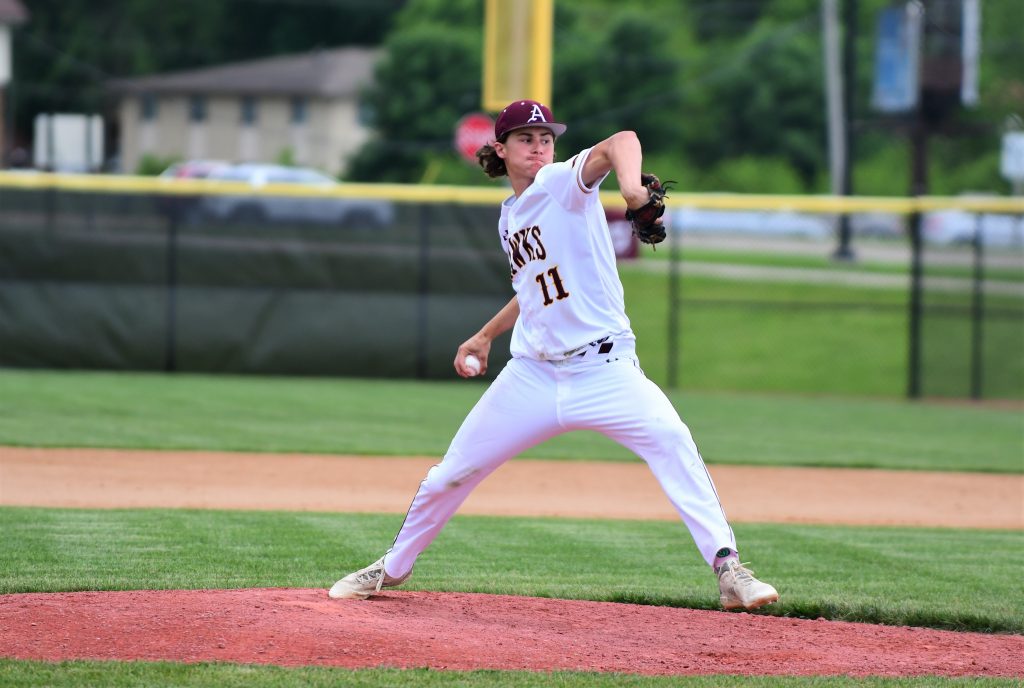 The Ankeny baseball team didn't have an answer for Dowling Catholic pitcher Carter Baumler.
Baumler tossed a one-hitter and had 12 strikeouts to lead the fifth-ranked Maroons to a 3-1 victory at Ankeny in the CIML Central Conference opener for both teams on Monday. The game was shortened to six innings due to rain, and the second game of the doubleheader will be rescheduled for a later date.
"He's going to TCU," Ankeny coach Joe Balvanz said of Baumler. "He was tough."
Baumler took a no-hitter into the sixth inning before giving up an RBI triple by Brody Brecht. The junior allowed three walks while throwing 97 pitches.
"We knew he was going to be tough," said Brecht (1-1), who took the loss on the mound. "When you can mix the fastball and curve like that with control, it's hard to hit (him)."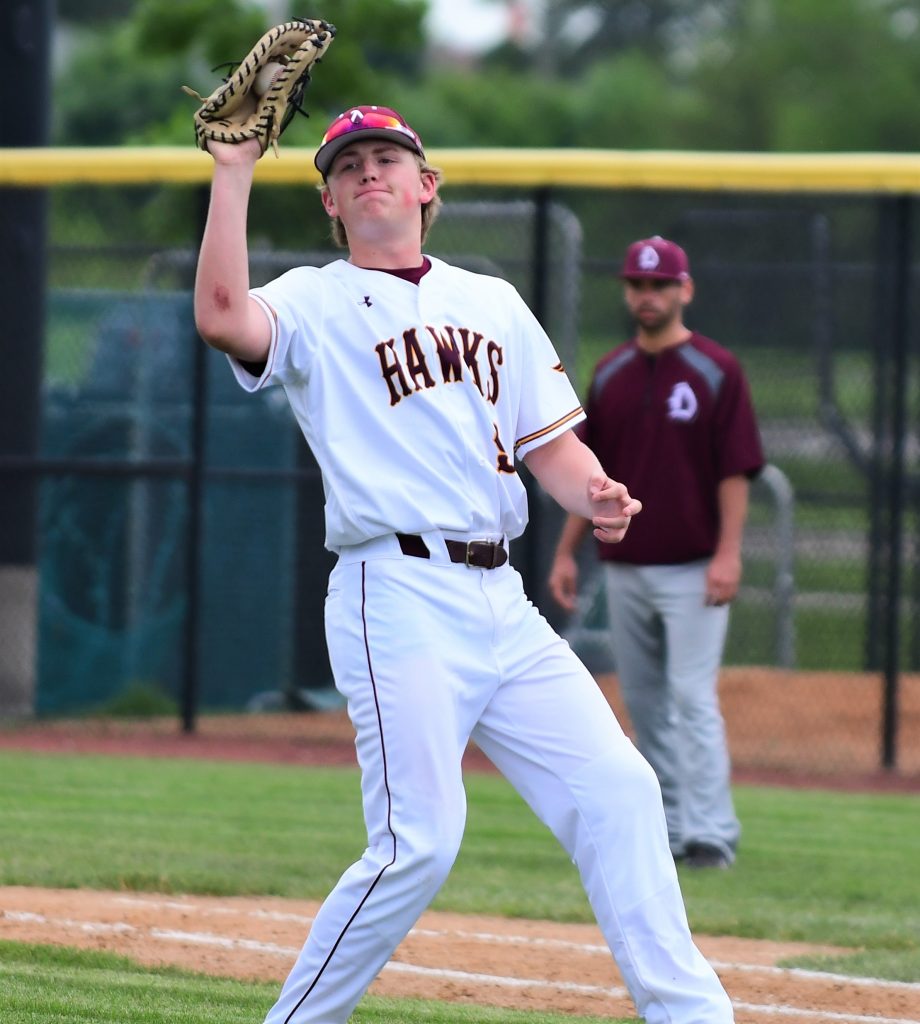 Ben Sheridan doubled and drove in a run for the Maroons, who had only four hits themselves but took advantage of Brecht's control problems. The sophomore righthander needed 85 pitches to get through three innings, allowing eight walks while recording five strikeouts.
"I could have limited the walks and threw a few more strikes," Brecht said. "I've just got to prepare and do better next game."
Dowling took a 1-0 lead in the third inning. Baumler walked, advanced to third on an errant pickoff throw and came home on a grounder by Charlie Corell.
The Maroons (4-0) then added two unearned runs off Ankeny reliever Austin Coyne in the fifth inning. They have now won four games by a combined seven runs.
The Hawks dropped to 3-1 overall after outscoring their first three opponents, 32-1.