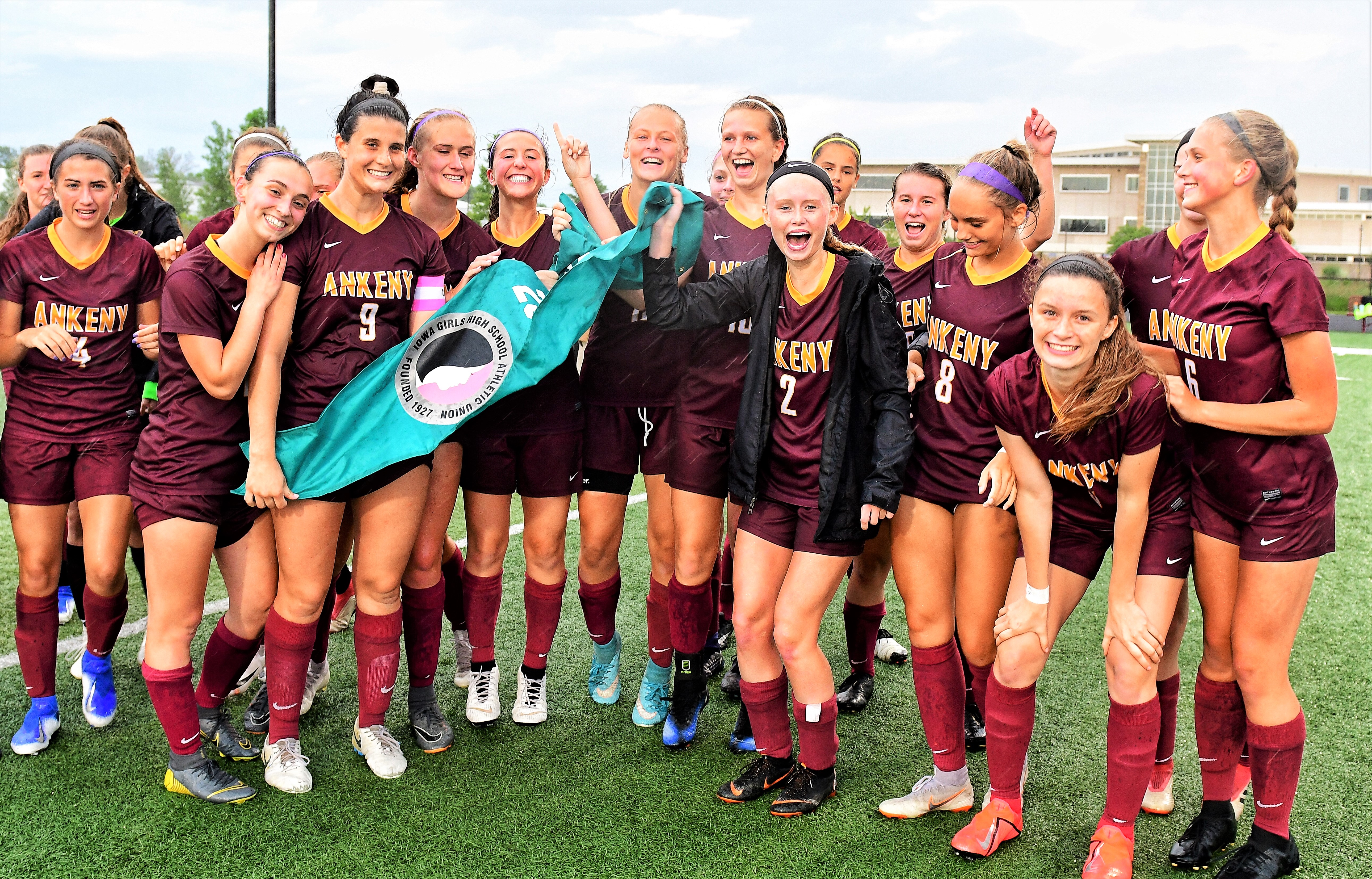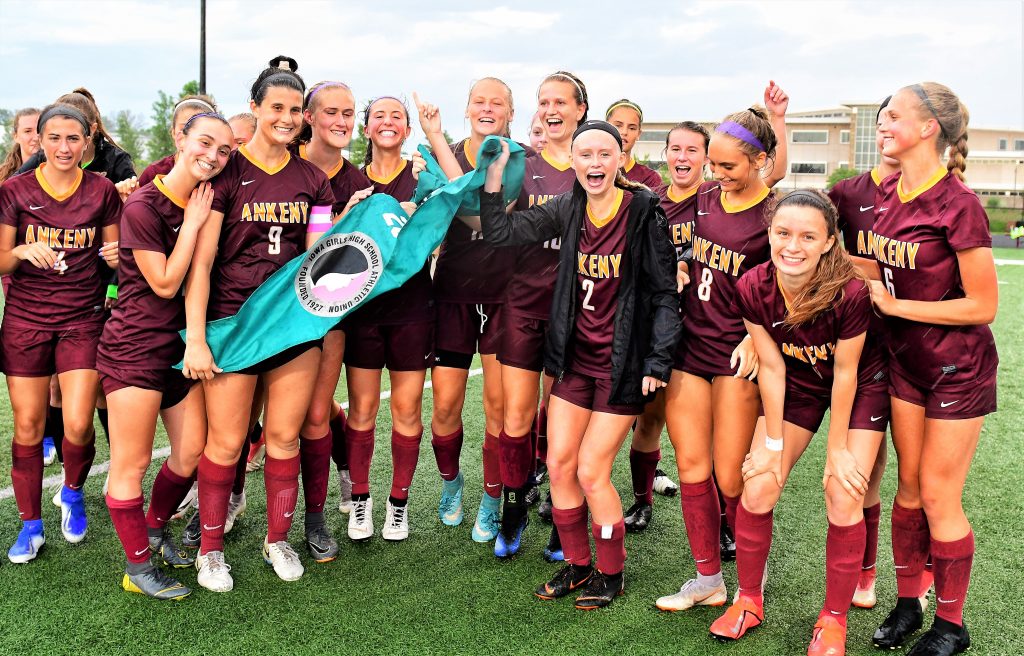 It was going to take a lot more than a little rain to stop the Ankeny girls' soccer team.
The sixth-ranked Hawkettes took the lead less than a minute into the game and went on to defeat No. 10 Cedar Rapids Prairie, 4-0, in a Class 3A regional final on Monday at Ankeny. The game was played in a steady rain.
"It's such an amazing feeling to be going back to the state tournament," said Ankeny senior Olivia Sharar. "We were ready from the start and worked our butts off the whole game!"
Ellie Gretz scored a pair of goals as Ankeny (15-4) advanced to the state tournament in its first season under coach Simon Brown. The Hawkettes placed second in Class 3A a year ago.
The loss ended an eight-game winning streak for Prairie, which finished the season at 14-3. The Hawks are coached by Scott Lennon, who played with Brown at Ashford in 2013.
"The game was definitely closer than the score line suggests," said Brown. "The Prairie girls are well-coached and they came at us from the start, so all respect to them. We knew they had a great season, where they went virtually unbeaten in regular time, so they brought the best out of us. Congratulations to them on a great season."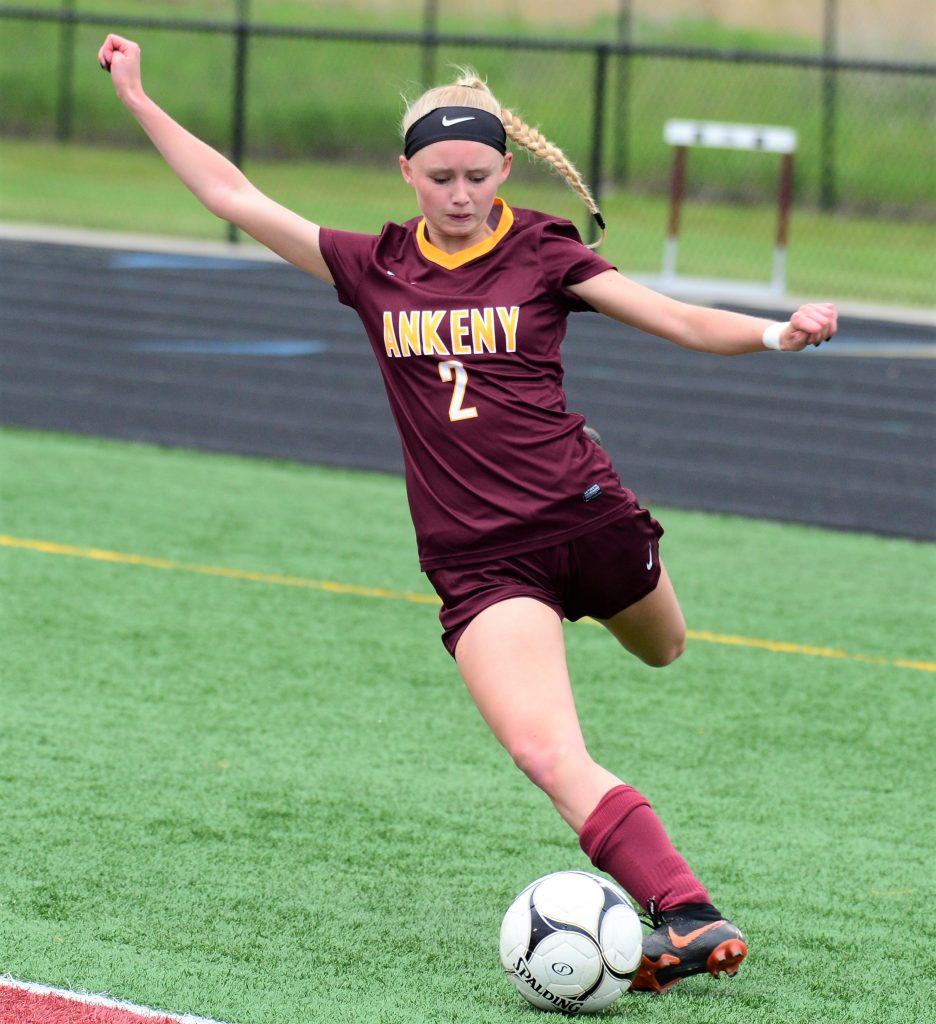 Ankeny took the lead just 58 seconds into the game when Gretz scored her first goal off a cross from Sharar.
"It definitely took a little pressure off, but we weren't going to stop there," Sharar said. "We just kept battling until the end and got the result we wanted."
Still, the Hawkettes allowed Prairie to hang around. The score remained 1-0 at halftime.
"The girls came out on fire," Brown said. "Normally early goals galvanize the girls, but they took their foot off and allowed Prairie back into the game. It was a very even first half."
Midway through the second half, Ankeny increased its lead on a goal by Sharar. She was assisted by Gretz.
"We were just able to turn it up another level," Brown said. "We had a couple of chances, and then Ellie repaid the favor to Olivia and assisted her to make it 2-0."
Gretz later scored again for her seventh goal of the season. Cambri Mason then completed the scoring when she converted a cross from Jaelynn Kueker.
Meanwhile, Prairie was held scoreless for the first time this season.
"We knew what we had to get done, and we performed on that," said Ankeny defender Chloee Kooker.
The Hawkettes will meet No. 3 Linn-Mar (Marion) (18-1) in the Class 3A quarterfinals on Thursday at Cownie Soccer Complex, beginning at 4:45 p.m. It will be a rematch from last year's quarterfinals, which was won by Ankeny, 5-1.
"We are super stoked!" Kooker said. "We know we have to go all in and give everything we have."