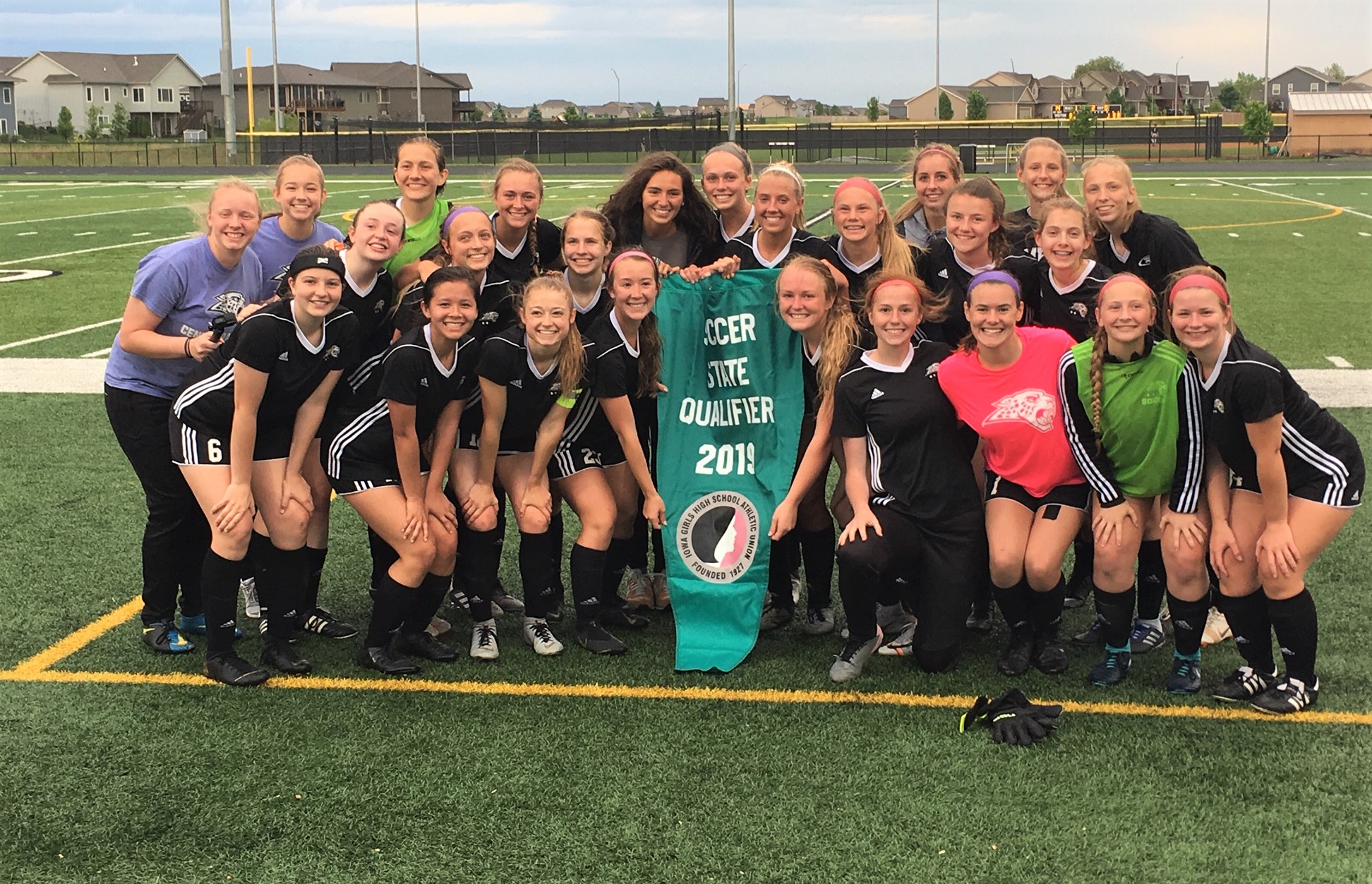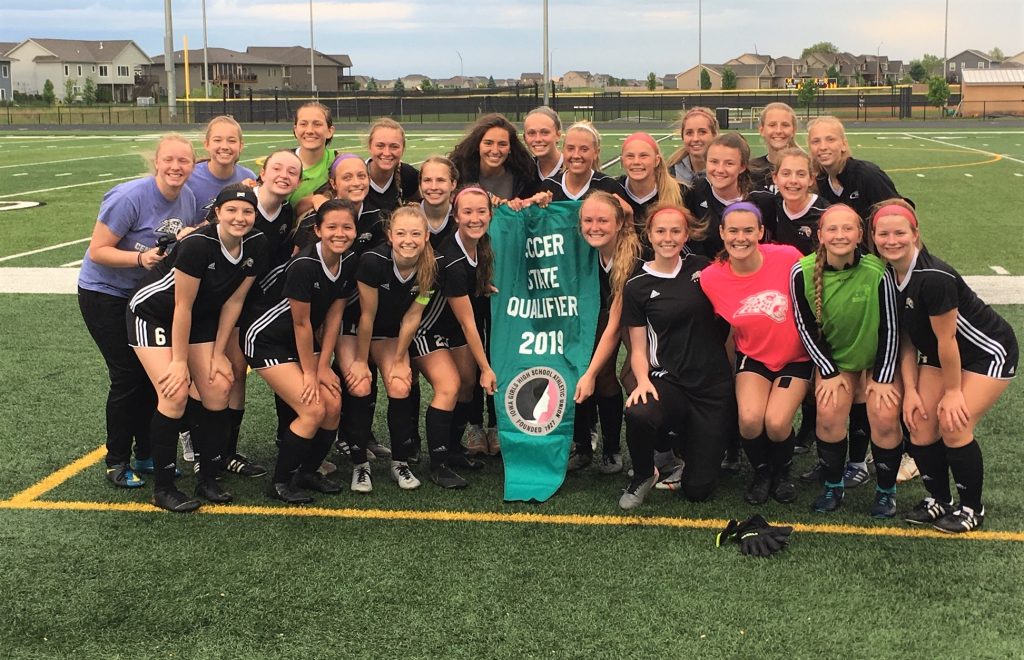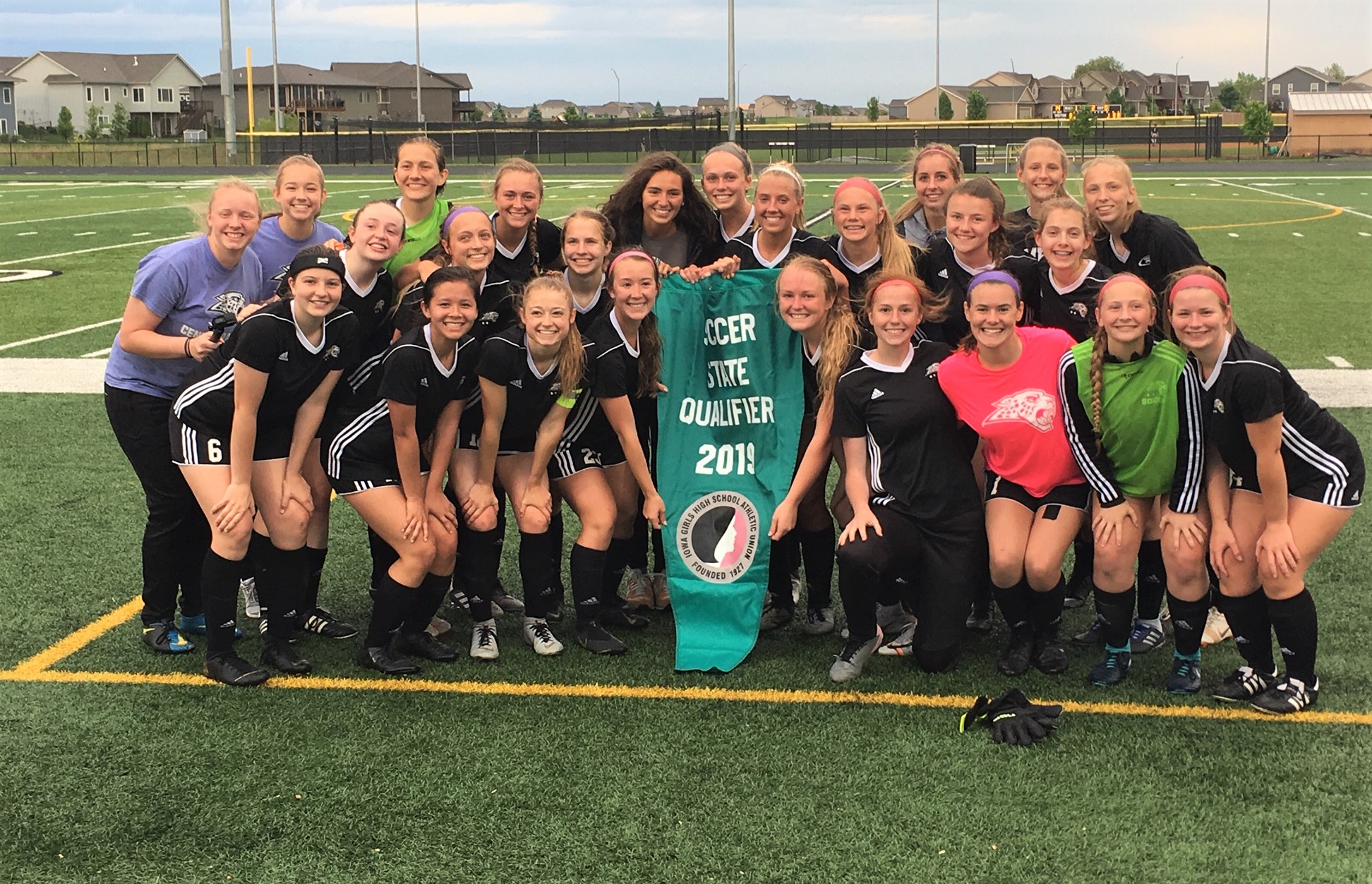 Qualifying for the state tournament never gets old for the Ankeny Centennial girls' soccer team.
Achieving that goal, however, can sometimes be a little unsettling.
The fourth-ranked Jaguars earned their fourth consecutive trip to the state tournament with a 2-0 victory over No. 15 Cedar Rapids Kennedy in a Class 3A regional final on Monday at Centennial. They have qualified for state in five of the six years that the program has existed.
"This is a nerve-racking game," said Centennial coach Chris Allen. "(Volleyball) coach Jess(ica Rinehart) has told me before that one of the toughest games is the state qualifier, and then (girls' basketball) coach (Scott) DeJong said the same thing the other night. I think I would agree with them. You never know–some team could show up with a ton of energy and it doesn't matter what you're ranked. So it does feel really good to see these girls celebrating and getting ready to go on to state."
Olivia Wee and Gillian Nithang each scored a goal as Centennial (15-3) overcame the rainy conditions to extend its winning streak to eight games. All eight victories have been shutouts.
The defending state champion Jaguars are seeking their third title in the last four years.
"It feels awesome," said Wee. "It's one of the best feelings in the world to go to state."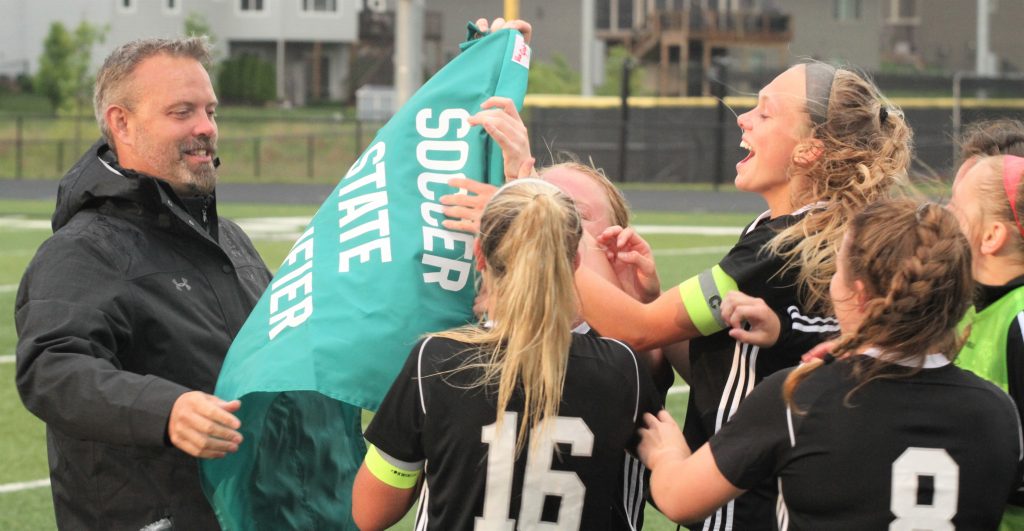 Cedar Rapids Kennedy ends the season at 7-6. The Cougars had upset No. 11 Ames, 3-0, in a regional semifinal last week.
"We've wanted this all season, and now it's happening," Nithang said. "We're pretty excited."
Centennial took a 1-0 lead about 5 minutes into the game. Wee, a defender, blasted a free kick from about 35 yards out for her second goal of the season.
"Our girls had a sense of urgency," Allen said. "Olivia came out at 10 this morning and was actually practicing that shot, so for her to execute really says a lot about intentional practice, I think."
Booting the ball with her left foot, Wee drilled the shot inside the far post.
"I've actually been feeling pretty confident with my left foot so I wanted to give it a shot," Wee said. "I tried it this morning, and I went for 1-for-2…the second one went in. So I was like, 'All right'. And I got the opportunity again, and I wanted to take it."
The early goal helped the Jaguars relax.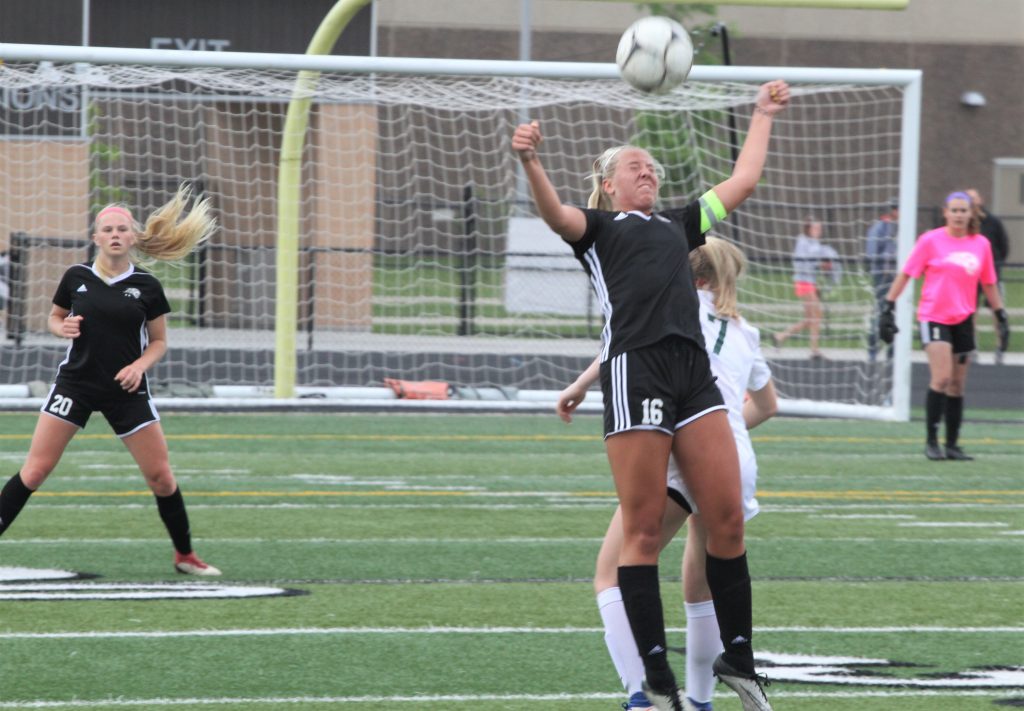 "There was intense pressure, and I think that definitely took some of the pressure off," Wee said. "(The Kennedy players) were shocked, and we felt a lot calmer after that."
The score remained 1-0 until late in the first half, when a cross by Allie Wyckoff set up Nithang's goal. The Kennedy keeper mishandled the ball, and Nithang cleaned up the mess for her sixth goal of the season.
"Finishing is something we've been struggling with all year," Nithang said. "So we've really been working on it in practice. When it came to me, I just hit it and I knew it was going in."
The Jaguars then held onto their lead the rest of the way, even though they struggled at times to maintain possession.
"We didn't protect the ball very well in my opinion," Allen said. "Ultimately, I think we need to do a better job of connecting our passes. But I think a lot of it was nerves, and that's something we can clean up."
Centennial will play No. 5 Council Bluffs Lincoln (16-2) in the Class 3A quarterfinals on Thursday at Cownie Soccer Complex, beginning at 4:15 p.m. It will be a rematch from last year's quarterfinals, which was won by the Jaguars, 7-0.
"We need to stay focused and work really hard," Nithang said. "We'll see if we can get back to where we were last year."