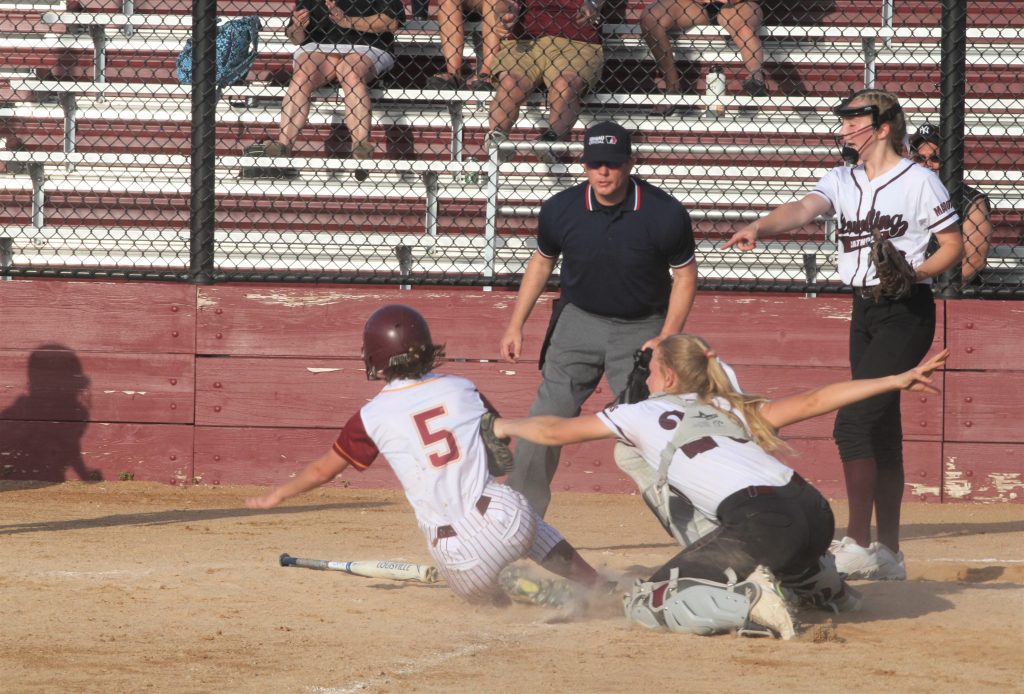 The Ankeny softball team finally got the monkey off its back.
After losing a late lead in each of their previous three games, the Hawkettes built an 8-2 advantage over visiting Dowling Catholic on Tuesday and then held on to beat the Maroons, 10-6, for their first win of the season.
"I think we've been playing some great softball," said Ankeny coach Dave Bingham. "We just haven't found a way to close out games, but tonight we finally got over that hump."
Ankeny pitcher Shelbie Chambers (1-1) got out of a bases-loaded jam in the top of the sixth inning after Dowling had closed the gap to 8-6.
"I relied on my defense and my offense to help me through a tough game even when I didn't have my best stuff," said Chambers.
The Hawkettes (1-3) then added some insurance runs in the bottom of the sixth, when Kailey Becker tripled to drive in two runs.
"The pitch was right down the middle," Becker said. "I just hit it."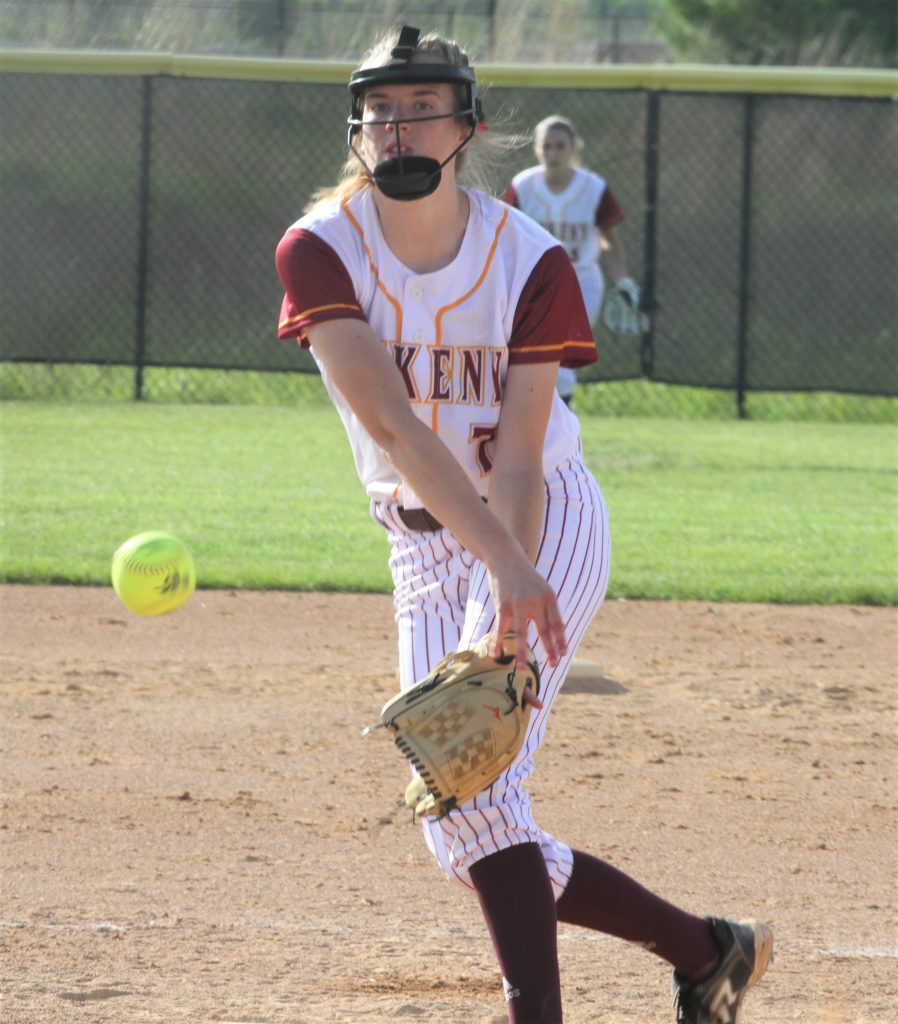 Becker went 2-for-3 and had three RBIs. She also had a home run, her first of the season.
"Our confidence just needs to be at a peak," Becker said. "We have to cheer everybody on."
Ankeny erupted for six runs in the second inning to erase the Maroons' 2-0 lead. The Hawkettes added two more runs in the third.
"It was a lot of our short game early on," Bingham said. "We executed, and we ran the bases really well. We do have some power, but not a lot. So we have to play some small ball."
Anna Voigt went 2-for-2 with a double and one RBI. Eva Fulk went 2-for-3 and knocked in two runs.
Chambers started the game in the pitcher's circle before being replaced by Kayla Brummer, who got five outs before Chambers returned to close it out. She pitched 5 1/3 innings, allowing two earned runs on four hits.
"We definitely stuck together as a team," Chambers said. "We were not letting this one go."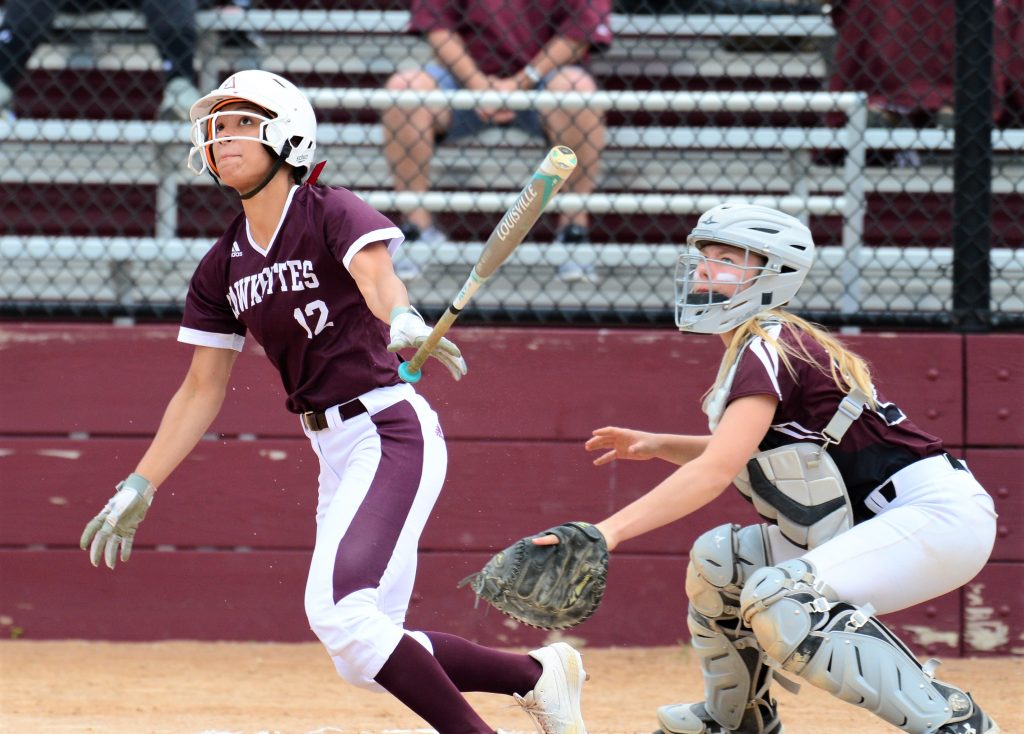 Tuesday's game was the completion of a doubleheader that began on Monday, but was suspended due to rain. It was the CIML Central Conference opener for the Hawkettes.
Dowling rallied from a 7-2 deficit to post an 11-7 victory on Monday. The Maroons (2-2, 2-7) scored four runs in the fifth inning to pull within 7-6, then added five more runs in the sixth.
Paige Jacobsen (0-2) took the loss for Ankeny. She allowed six earned runs on 10 hits over five-plus innings.
Jasmine Rumley went 2-for-4 and drove in two runs for the Hawkettes. She hit her second home run of the season.
Voigt went 3-for-3 with a double and one RBI. Madeleine Murphy went 2-for-3 and scored twice.
Abby Reinhardt and Nicole Bellis each went 3-for-5 for the Maroons, combining for five doubles and four RBIs. Emma Gipple tripled and drove in four runs.
"Dowling is a team that can hit the ball pretty well," Bingham said. "If you make mistakes and don't put pitches where you need to, they're going to stay in the ball game."