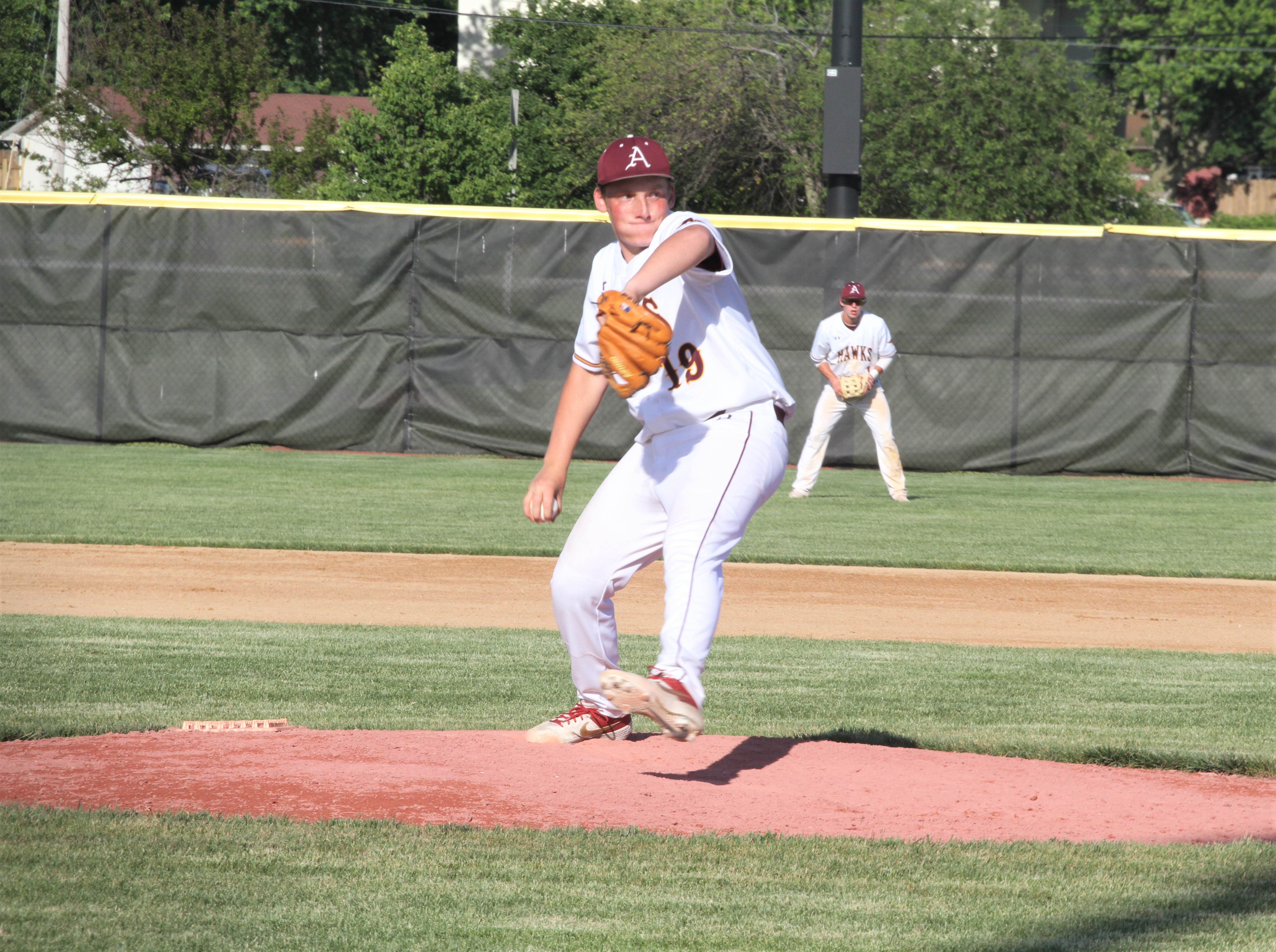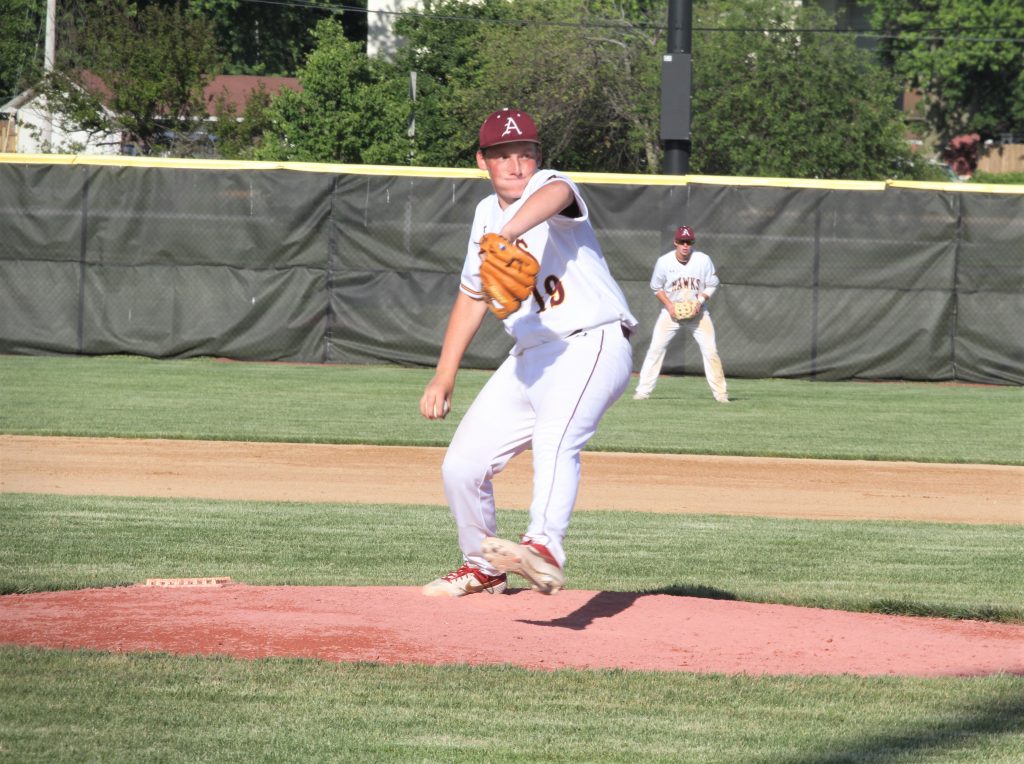 Ankeny baseball coach Joe Balvanz doesn't want his players to get too excited after a win.
He also doesn't want them to dwell too long on a loss.
Wednesday's doubleheader against visiting Des Moines Roosevelt was a perfect example of both of those scenarios.
The ninth-ranked Hawks posted an 8-4 victory in the first game of the twinbill. They then suffered a 7-1 loss in the nightcap.
"Game two certainly didn't go our way," said Balvanz. "I felt we lacked a little energy, and we didn't play our best defensively. We got beat in every facet of the game, but we've already turned the page. We get to go right back at it on Thursday (with a doubleheader at No. 6 Waukee).
"That's one of the great things about this sport. We don't have to wait a week to play again," he added.
In the opener, Roosevelt took a 1-0 lead in the top of the first inning before Ankeny responded with two runs in the bottom of the frame. The Hawks then erupted for six runs in the second, including a home run by Evan Lyons.
"It was nice to see our guys answer in the bottom of the first, and then we hung another crooked number in the second and that allowed Bryce (Rinderknecht) to relax out there on the mound," Balvanz said. "He had a little wiggle room to work with."
Rinderknecht (2-0) pitched five innings to earn the victory, allowing three earned runs on eight hits. He walked three and had five strikeouts.
"Bryce did a nice job and kind of battled," Balvanz said. "He probably didn't have his best stuff, but that's the life of a pitcher."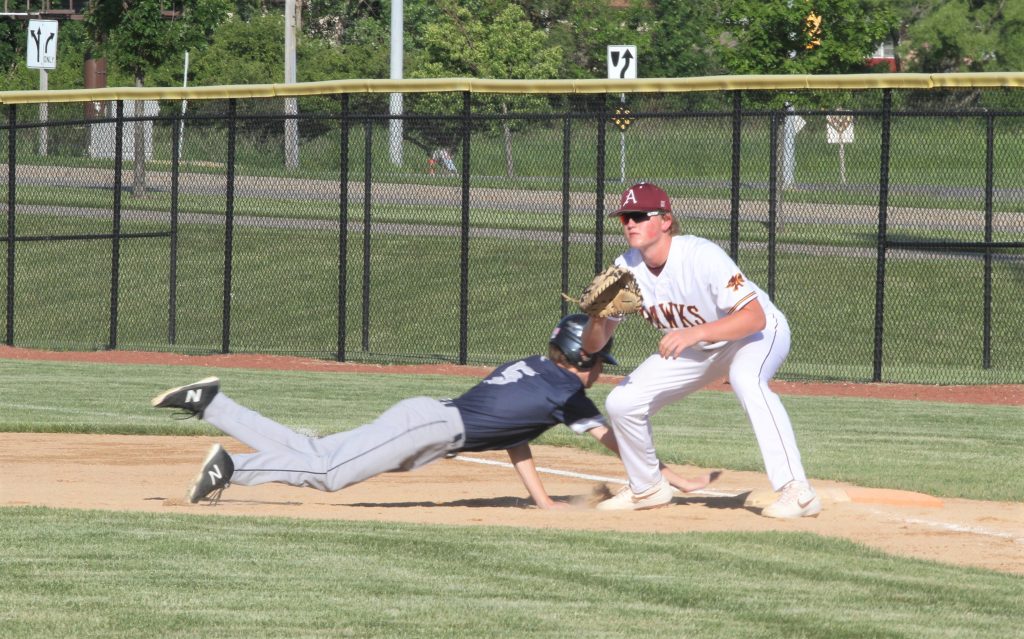 Reliever Cooper Cox closed out the win, allowing just one hit over two scoreless innings.
"Cooper was just given a clean bill of health," Balvanz said. "It was good to see him get out there and have some success."
Cael Boyd went 2-for-3 with a double and a triple for the Hawks. He scored two runs and drove in another.
Mo Watson tripled and had two RBIs. Brody Brecht doubled and scored a run.
In the second game, Ankeny (4-2) was held to just three hits. Boyd scored the Hawks' lone run in the first inning.
"We've got to be able to score more than one run," Balvanz said.
Roosevelt (8-3) had nine hits off Ankeny pitchers Austin Coyne (0-1) and Lucas Juhl. Coyne, a senior, got the start and had five strikeouts over the first four innings.
"I was really impressed with his attitude and his composure," Balvanz said of Coyne.
Roosevelt's only losses prior to Wednesday came against No. 1 Johnston on May 31. The Roughriders posted a 3-0 victory at No. 3 Dowling Catholic on Tuesday.
"That's a tough team to strike out," Balvanz said of the Roughriders. "They'll just keep fouling the ball off until they put it in play. There's not an easy out in that lineup."