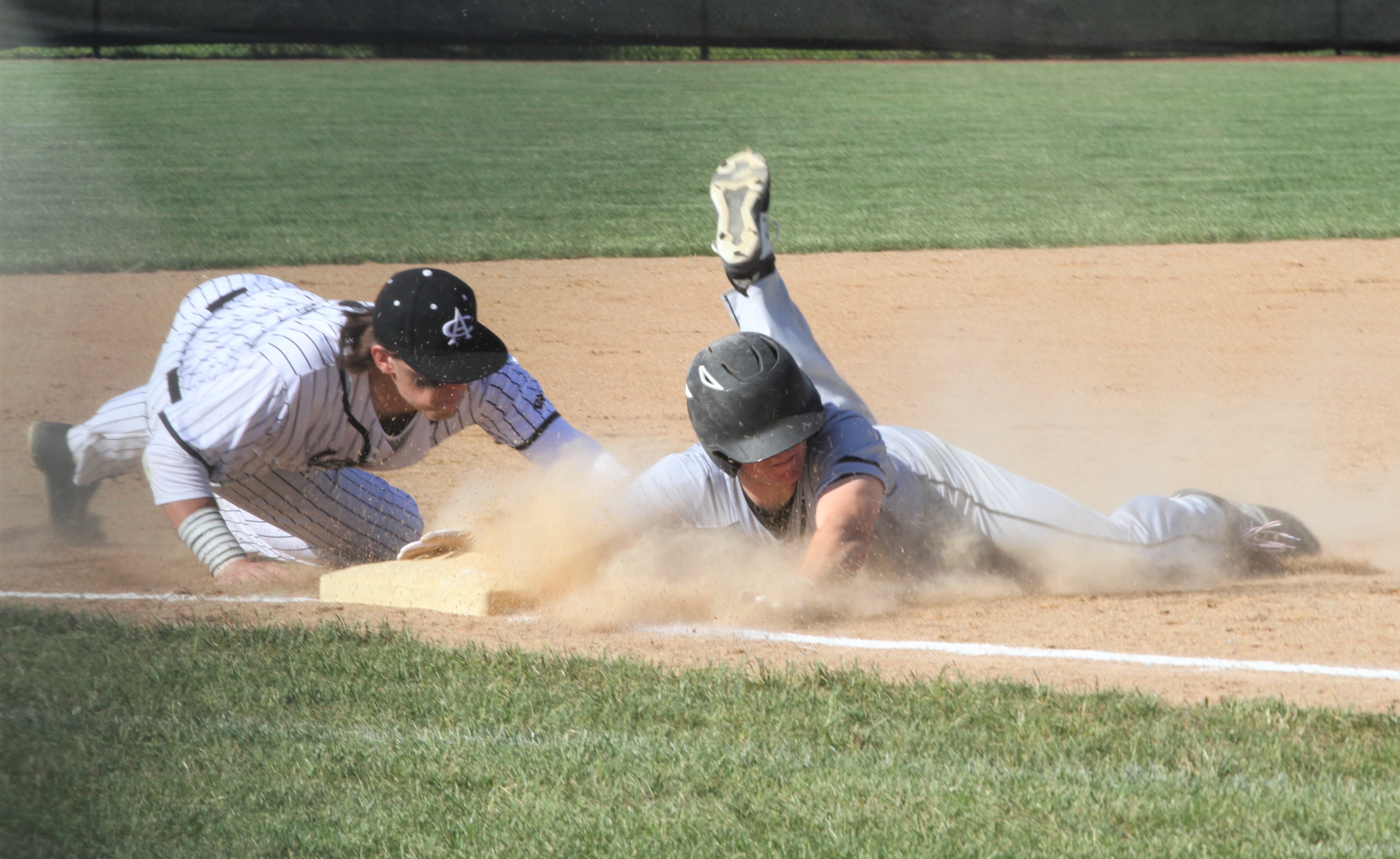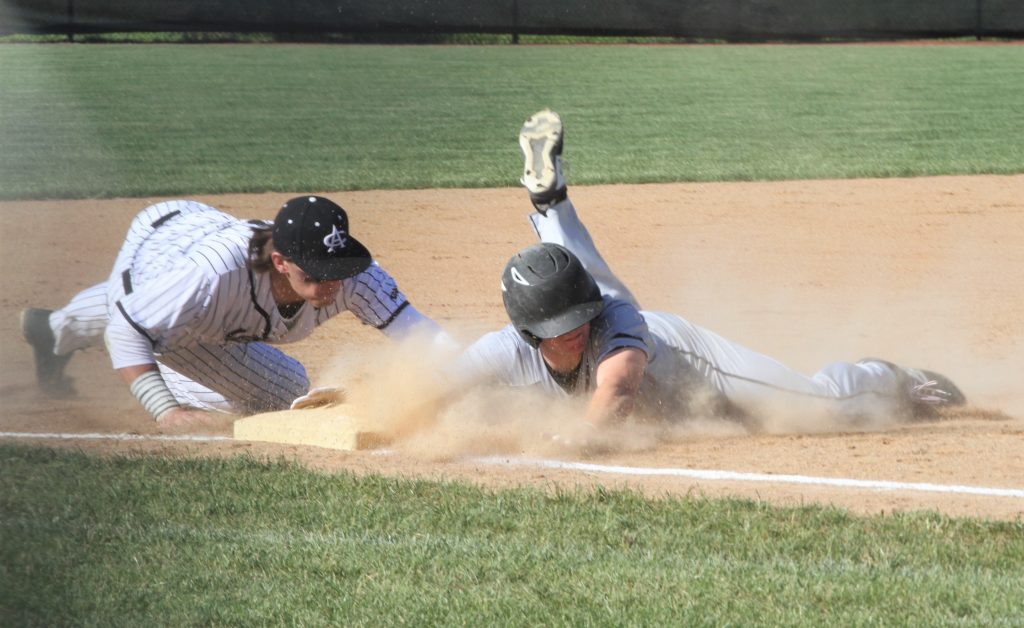 The Waukee baseball team entered Wednesday's doubleheader at Ankeny Centennial with an unblemished record.
The sixth-ranked Warriors returned home with their first two losses of the season.
No. 8 Centennial swept the twinbill by scores of 5-1 and 7-4 to improve to 6-2 on the season. Waukee's mark dropped to 7-2.
"They're a great team. They're very well-coached and well-disciplined," Centennial coach Mark Hey said of the Warriors. "They threw two very good pitchers, so we were happy to come out of there with a sweep."
The Jaguars rallied from a 4-1 deficit to win the nightcap. They scored two runs in the fourth inning to pull within 4-3, then had a four-run outburst in the sixth that included RBI singles by Ryan Vermeer, Kaden Bollwinkel, Nathan Reinke and Derek Boike.
Bollwinkel went 3-for-3 with a double and had three RBIs. Vermeer went 2-for-3, while Boike went 2-for-4 and scored a run.
Dane Churchman (1-0) pitched one scoreless inning of relief to earn the victory. He made his varsity debut after replacing Logan Neils, who allowed four runs on seven hits over the first five innings.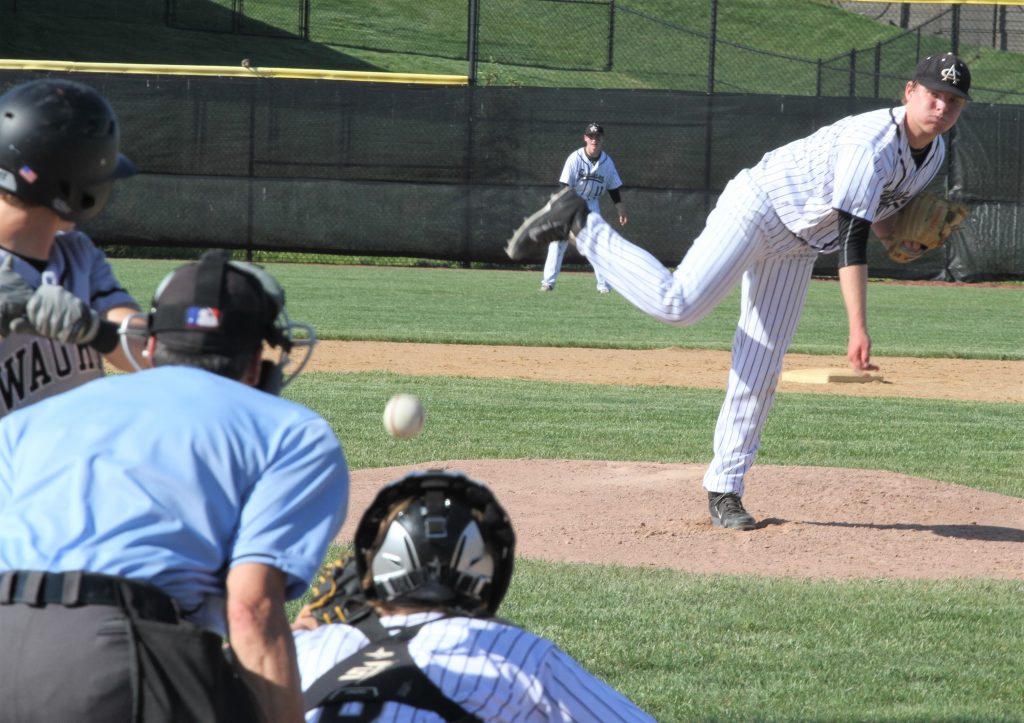 "Neils really gutted it out when he didn't have his best stuff, but we really needed that because we've got three more games this week and our bullpen is a little short," Hey said. "And then Churchman came in, and he just really competed. He did a nice job."
Cory Prange got the last three outs for the Jaguars. He also closed out the first game, recording his second save when he got the final out in relief of Josh Meador.
Meador (1-0) scattered eight hits over the first 6 2/3 innings. He walked two and had seven strikeouts.
"Josh pitched a heck of a game," Hey said. "He reached his pitch count, so that's why we brought Cory in to get the save."
Centennial took advantage of four Waukee errors in the opener. The Jaguars took the lead in the second inning, when pinch-runner Dylan DeAngelo raced from second to third on a grounder to the left side, then scampered home on an errant throw to first.
"Dylan is an excellent base runner," Hey said. "That was just an intelligent play."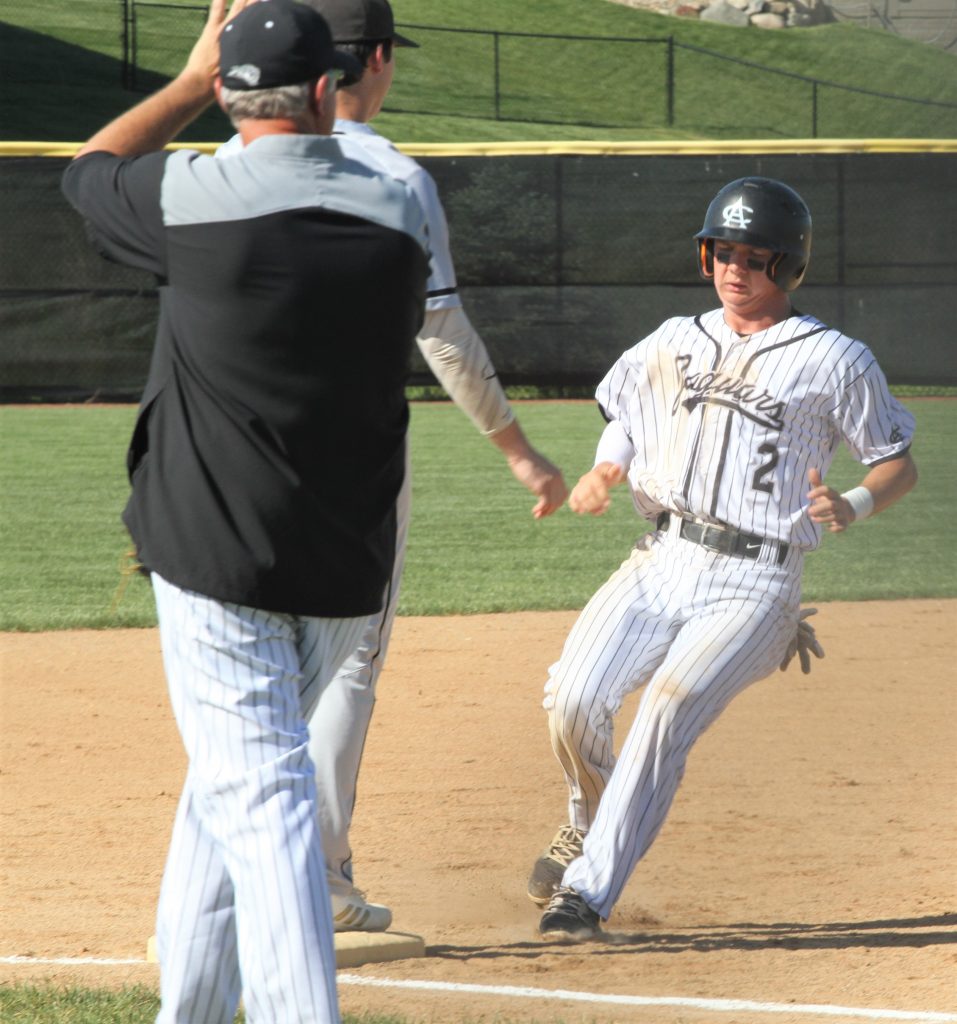 Waukee tied the game in the top of the third inning. Sawyer Wilson hit a one-out triple, then scored on a two-out infield single by Carson Schau.
Centennial regained the lead for good in the bottom of the frame. Avery Gates hit an RBI double, Prange followed with an RBI single, and another run scored on an error.
"We did capitalize on some of their mistakes, but I also thought our guys did a good job of situational hitting in some key spots," Hey said.
Trey Morris later hit a solo home run in the fifth inning. It was his first of the season.
Boike went 3-for-4 in the win. He stole a base and scored a run.
"The kids played well," Hey said.