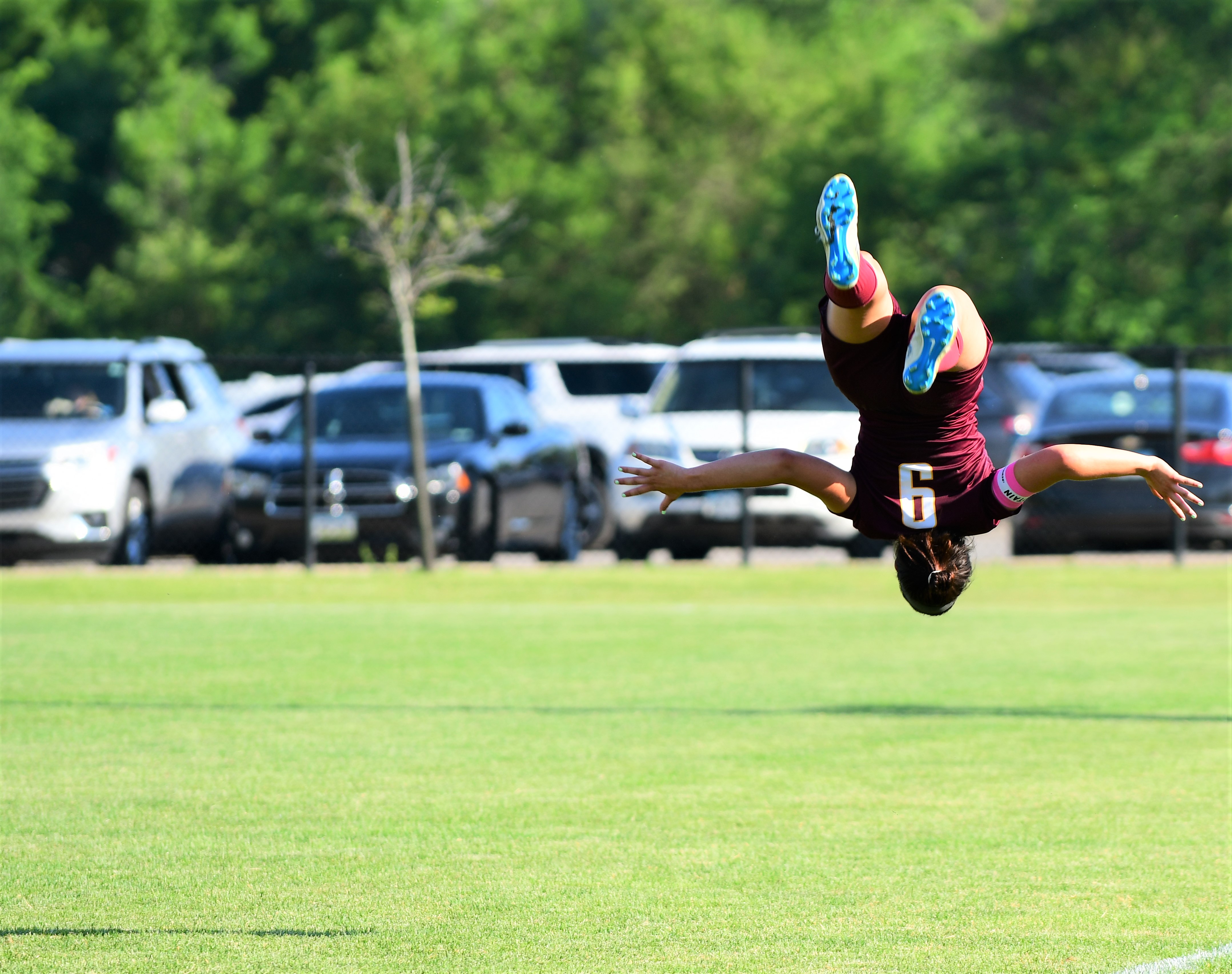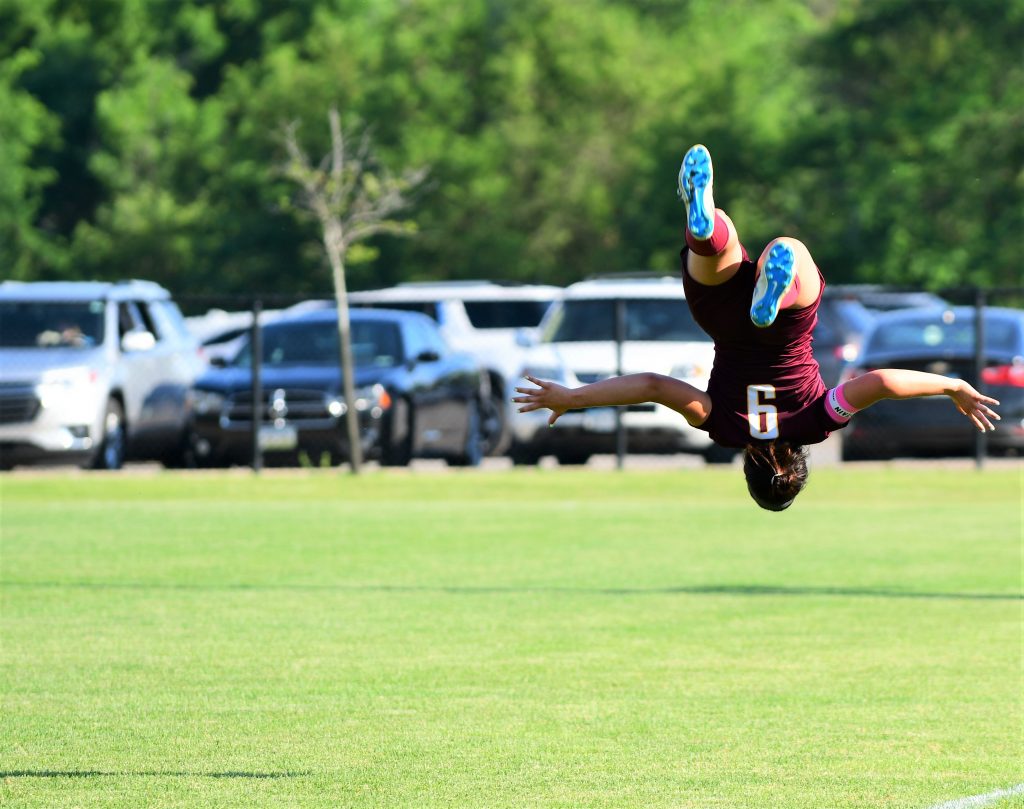 The Ankeny girls' soccer team is headed back to the Class 3A state championship game.
And if there was any doubt, the Hawkettes are pretty flipping excited.
After sixth-ranked Ankeny posted a 2-0 victory over No. 7 Dowling Catholic in the Class 3A semifinals on Friday at Cownie Soccer Complex, senior defender Chloee Kooker celebrated the win by doing a cartwheel followed by a back flip.
"I think it was just adrenaline. I'm extremely done now–I couldn't do it again," Kooker said. "It was one of those things that everyone was asking for it, and I was like, 'OK, I haven't done that for awhile.'"
Ashley Harrington scored a pair of goals as Ankeny (17-4) advanced to the Class 3A final for the second straight year. The Hawkettes lost to Ankeny Centennial in last year's title game, but they were deprived of a rematch against their crosstown rival when the Jaguars fell to No. 1 Waukee in a shootout just a few minutes later on an adjacent field.
Thus, Ankeny will play Waukee (17-3) for the crown on Saturday at 3 p.m.
"We wanted revenge (against Centennial), but it is what it is," said Harrington. "We're back in the championship, and that's all that matters."
Ankeny is seeking its fourth state title. The Hawkettes won championships in 2011 and 2013 under current Centennial coach Chris Allen, then claimed another crown in 2015 under Lacey Woolf.
First-year Ankeny coach Simon Brown now has a chance to win a state championship as well.
"I don't care who we play," Brown said before the Hawkettes' opponent had been determined. "Honestly, I think they're more worried to play us now. We beat Waukee during the year, but whoever we play it's going to be a great game. We're just trying to prove people wrong. We've been disrespected in the rankings, but we're in the final now. Apparently, we're a top two team, but nobody else sees that.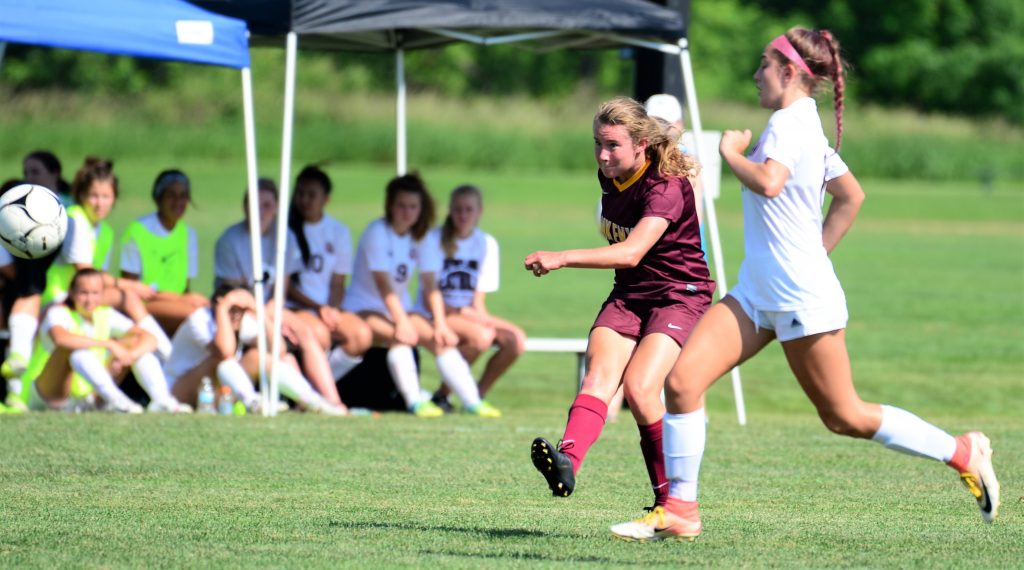 "Ashley and Chloee are two of the best players in the state, and they don't get any recognition from the Des Moines Register (on the all-state teams). Ashley scores again, and Chloee keeps a clean sheet. The girls have a chip on their shoulder, and they're showing it in the games that they're playing now," he added.
Harrington scored the only goal that Ankeny needed in the 16th minute. She found the net with a deep blast off her right foot.
"I had a really good ball at my feet, and I saw the keeper was out of her line," Harrington said. "I was pretty far back, but I hit it and it went right over her."
Late in the first half, Ankeny had numerous opportunities to increase its lead. But the Maroons (14-4) weathered the attack.
"We had all the chances in the world, but props to the keeper," Harrington said. "She was amazing."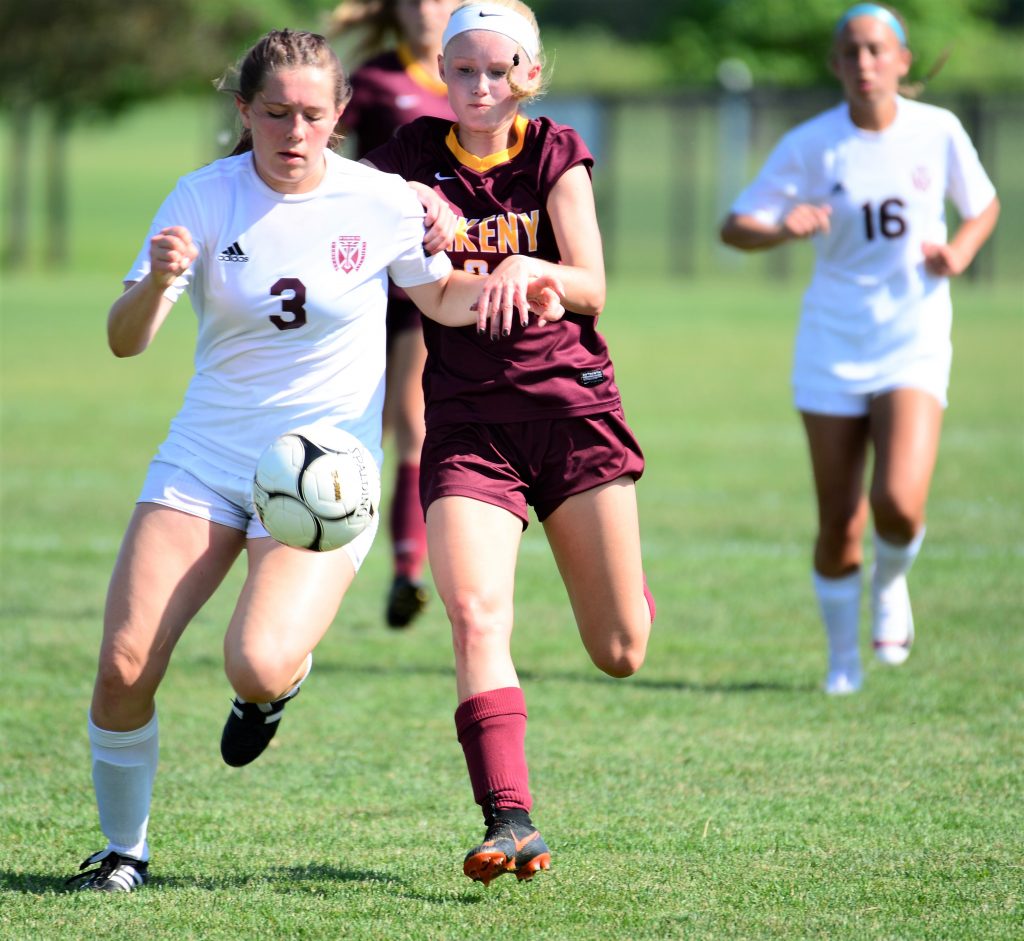 Then, in the 46th minute, Harrington finally added an insurance goal for the Hawkettes. She scored off a free kick by Olivia Sharar.
"All I had to do was tap it with my stomach a little bit, and it got the right bounce and went in," Harrington said.
Ankeny defeated the Maroons for the second time this season. The Hawkettes won a shootout, 1-0, on April 23.
"Dowling is a tough team, and we couldn't score against them at the beginning of the year," Brown said. "They haven't given up very many goals, but Ashley took the pressure off with a great finish and then Liv had the free kick. I'm just so happy for the girls. I thought we were the better team today. The girls just wanted it more, and they deserved it."
Ankeny posted its sixth consecutive shutout. Goalkeeper Brenny Frederick made a huge save on a penalty kick by Katie Broderick with 14 minutes left to play.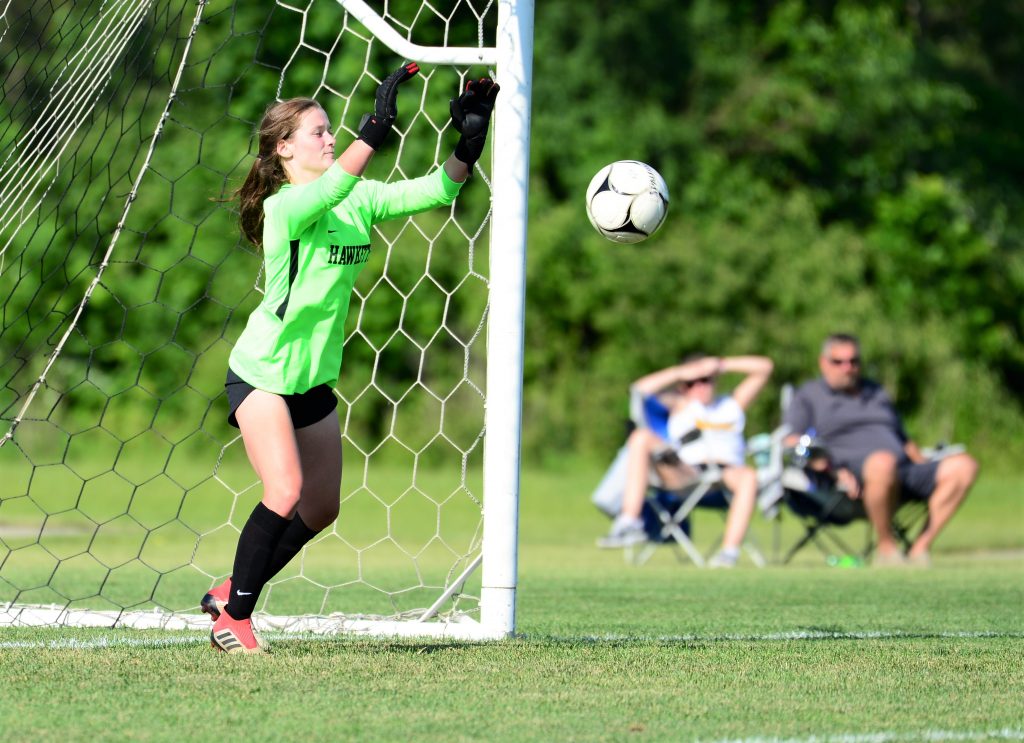 The Hawkettes' back line, led by Kooker and fellow senior Saige Adamson, has been impenetrable for the last month.
"Saige and I have played Rush together, so we have a lot of chemistry," Kooker said. "We're both strong, and we call ourselves 'The Big Girls'–hopefully not fat–but just like thick girls on the back line, and we're not going to let anything through. We're going to be the first ones to 50/50 balls and sell ourselves out if we need to tackle. My legs are beat up and everything, but it's 100 percent worth it in the end."
Now, Kooker and the Hawkettes will get a chance for some revenge. Not against Centennial, but against themselves.
"We've said this is our revenge season–not like revenge on anyone else, but just building a lot of confidence in ourselves again–so kind of like having revenge on our past selves, I guess you could say," Kooker said. "And just coming out (Saturday) and knowing what we have to do and performing the way that we lacked last year.
"I think our team will be ready," she added.