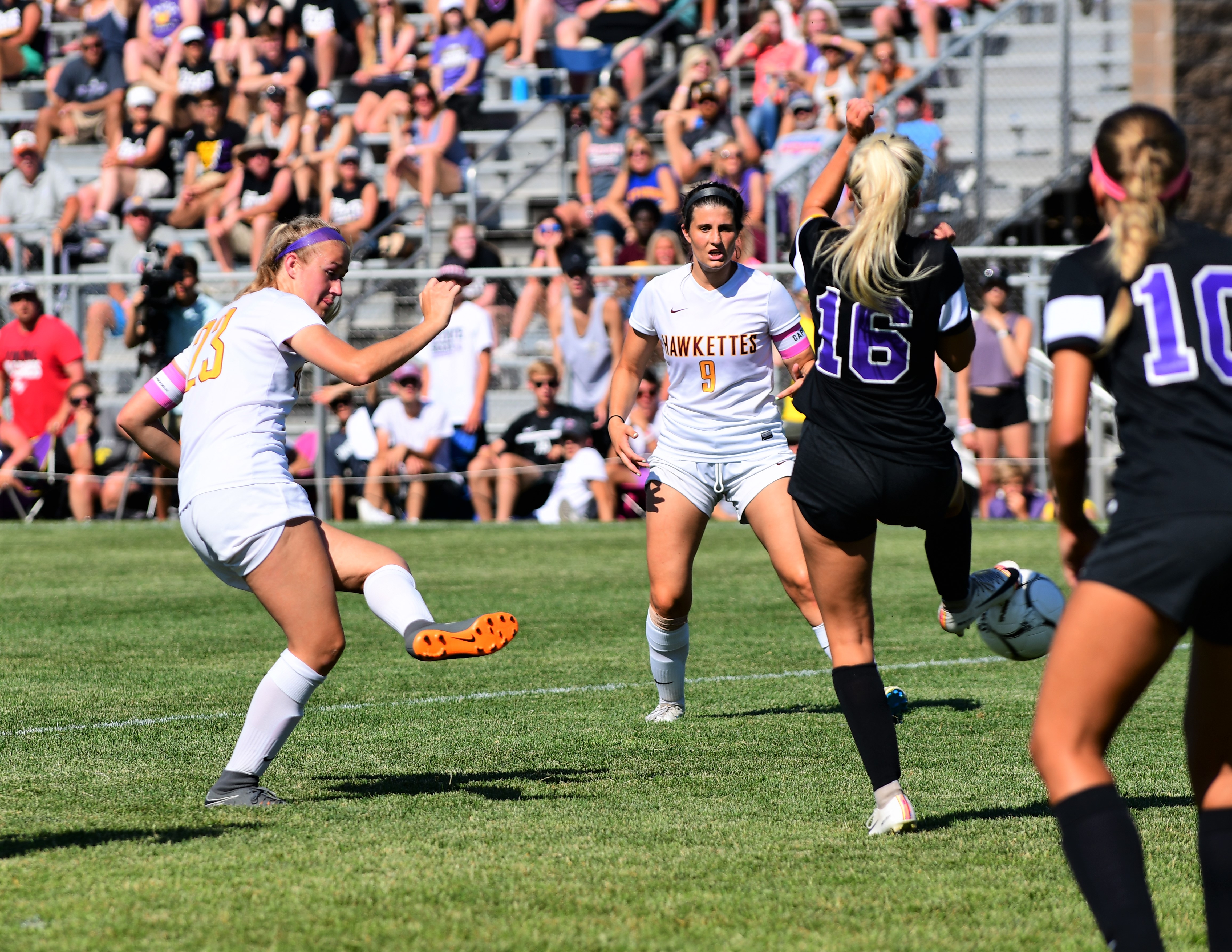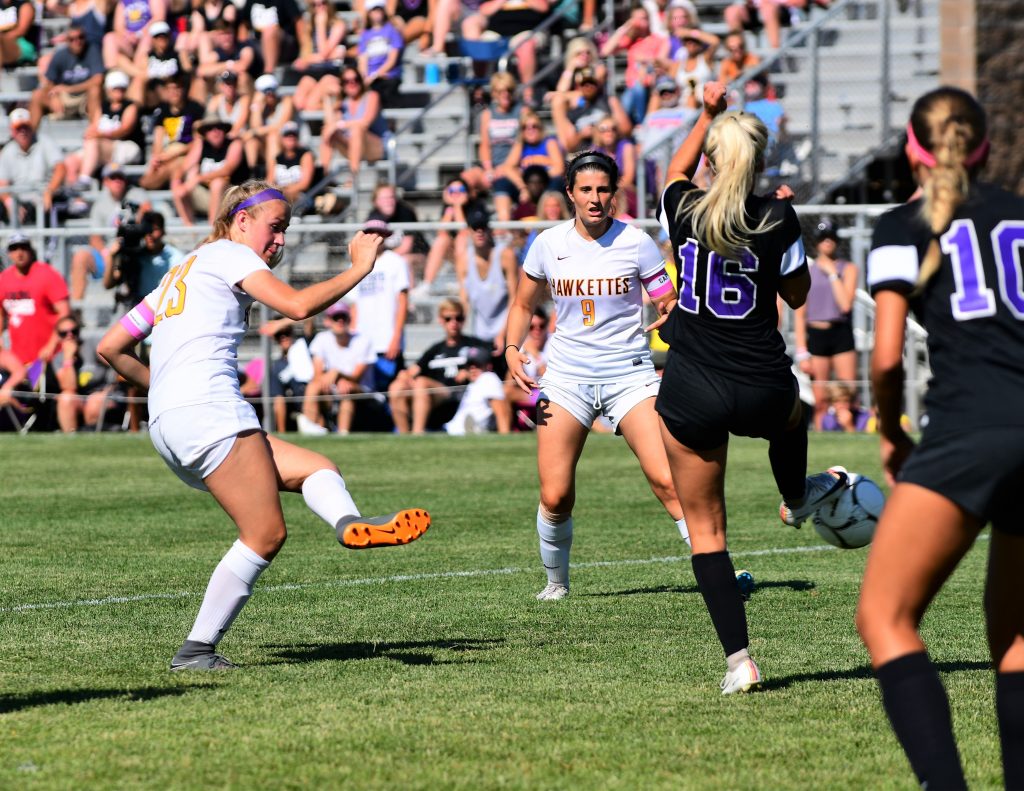 Saige Adamson never thought she'd score the game-winning goal in a state championship soccer game.
As a defender, she always figured she'd be the one to stop the other team from scoring.
On Saturday, Ankeny's senior captain managed to do both. While recording another clean sheet, Adamson also took advantage of a rare scoring opportunity in the box, blasting home the game-winner with less than 2 minutes left to give the sixth-ranked Hawkettes a 1-0 victory over No. 1 Waukee in the Class 3A final at Cownie Soccer Complex.
"Every time I imagined and pictured what I was going to do in the game I was just stopping the goals and never scoring them," Adamson said. "I always thought I was the last defense and I was never going to be up there, and then I was."
Adamson moved up into the attacking third after Ankeny was awarded a corner kick in the 79th minute of a scoreless game on a sunny afternoon. The ensuing kick was initially cleared by the Warriors, but the ball was then played back into Ashley Harrington, who took a quick touch before making a pass to Adamson.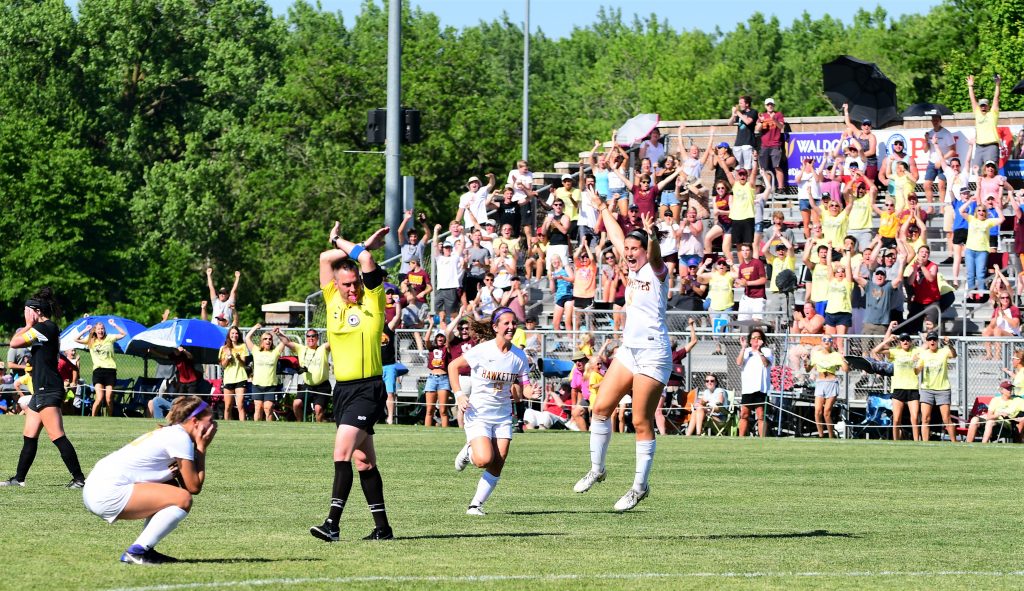 Using her left foot, Adamson fired a shot past Waukee goalkeeper Emily LeVere and into the left side of the net. It was her fourth goal of the season.
"Ashley hit it back, and I just crossed it in," Adamson said. "I was like, 'I've got to hit this. I've got to do this for my team. I need to step up.' As a center back, I've always wanted to score a goal in the box. And I finally got it done."
When play resumed, Ankeny only had to milk another 90 seconds off the clock. Waukee never seriously threatened to score an equalizer.
"We knew we had to secure it in the bag," Harrington said. "We just had to make sure that they didn't touch the ball and that we just got it down in their half, and that's what we did."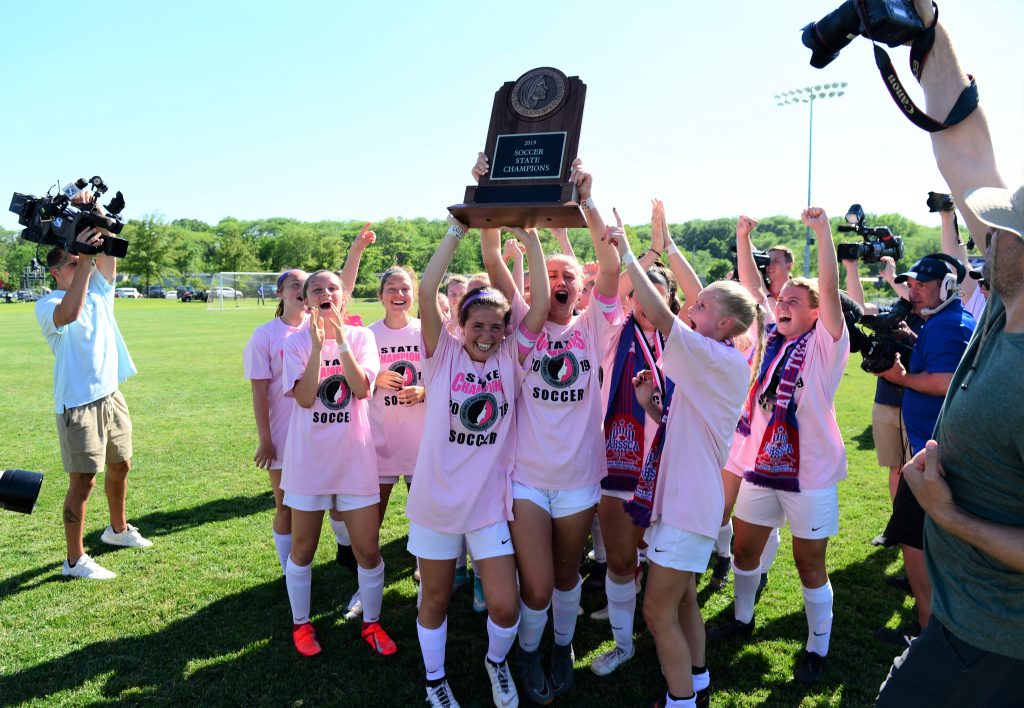 Ankeny (18-4) won its fourth state title in school history. All of them have come in the last nine seasons.
"It's unbelievable," said Olivia Sharar, who was named to the all-tournament team along with Harrington, Brenny Frederick and Chloee Kooker. "I'm just so excited. We're seniors, and this is the year to win. I'm really happy for the team and us to get this 'W'."
Waukee finished the season at 17-4. The Warriors were denied their first championship and were also prevented from completing a sweep of the large-school soccer crowns after the Waukee boys' team claimed its second straight title last week.
Ankeny rebounded from a 2-0 loss at Ames on May 13 by winning its last seven games. The Hawkettes did not allow a goal the rest of the season, outscoring those seven foes by a combined 28-0 margin.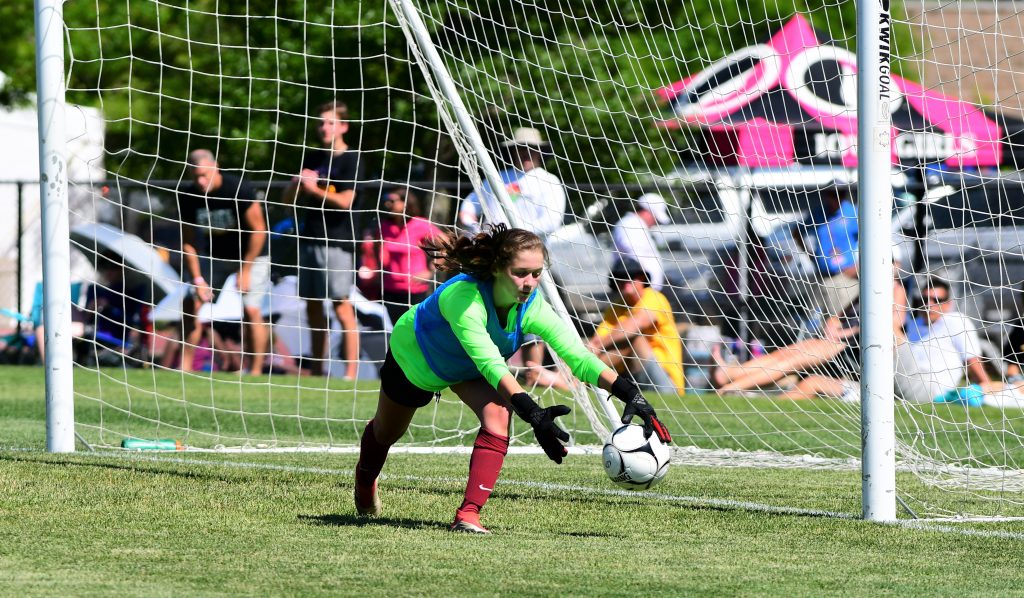 "Honestly, it's the work of the midfielders and the back line," said Frederick, Ankeny's junior goalkeeper. "We're all working together. We're all really tight and close-knit. As long as we keep talking to each other, it works really well."
The Hawkettes' winning streak included a 1-0 victory at Waukee in the regular-season finale on May 20. Despite the loss, Waukee rose from second to first in the final Class 3A rankings, while Ankeny remained No. 6.
"Don't get me started on those rankings," said first-year Ankeny coach Simon Brown. "We need to give some help to the people in the state that do the rankings, because they messed up a couple of them. We're the No. 6 seed, and we're battling against No. 1 Waukee toe-to-toe–the best team in the state. (Our girls) had a chip on their shoulder all year, and it probably helped motivate us. It was fantastic."
Brown took over the program last winter after Ankeny placed second in Class 3A a year ago. The Hawkettes lost to Ankeny Centennial, 3-2, in the 2018 championship game.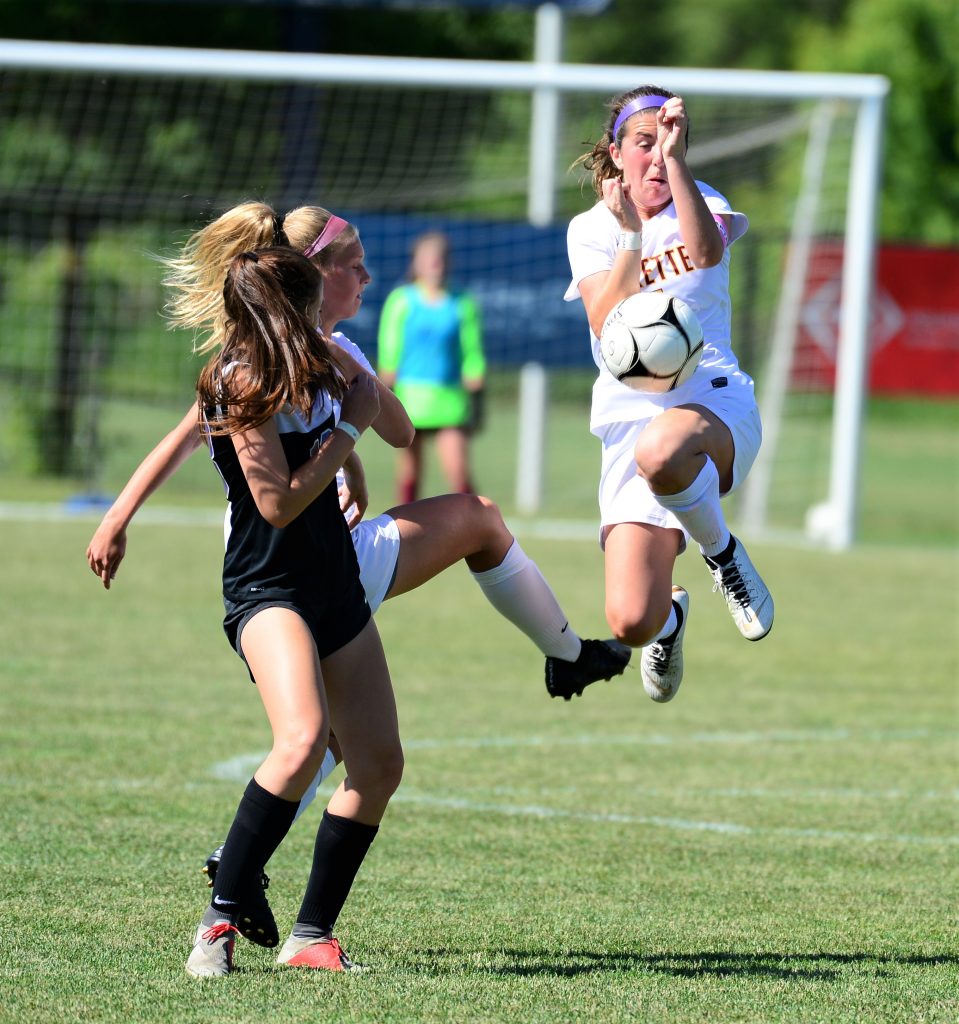 "It feels great, especially after last year," Frederick said. "We really deserved it this year. We worked really hard for it."
The Ankeny players took turns posing for photos with the championship trophy. Kooker cradled the trophy like her nephew that was born last month.
"I am extremely stoked and so proud for all my girls," Kooker said. "Good job to Waukee, they had a great game. But at the end we just sold ourselves out and Saige got that amazing goal, and that's what champions are made of–last-minute, kind of scrappy goals.
"And now we're so excited to be state champs!" she added.