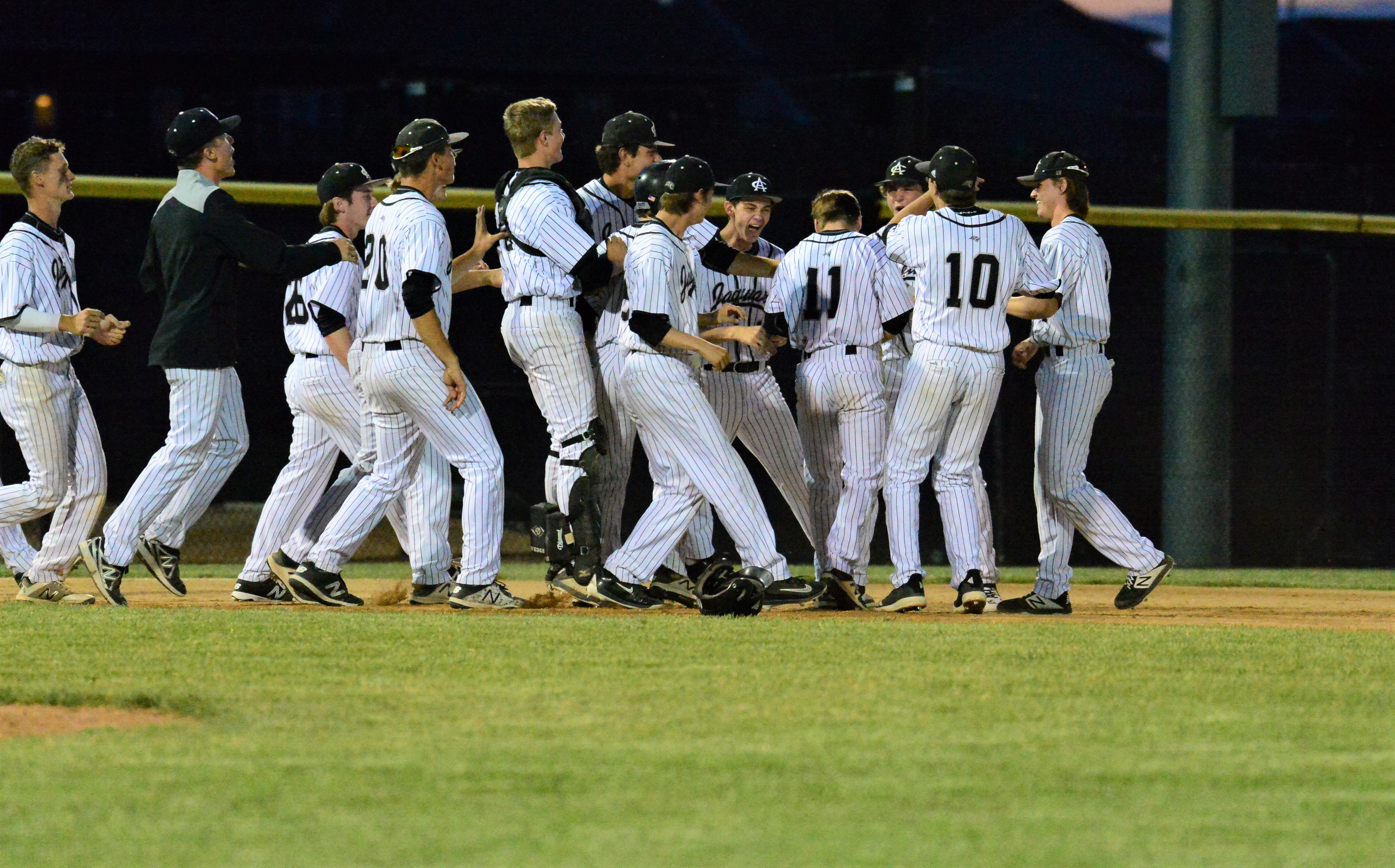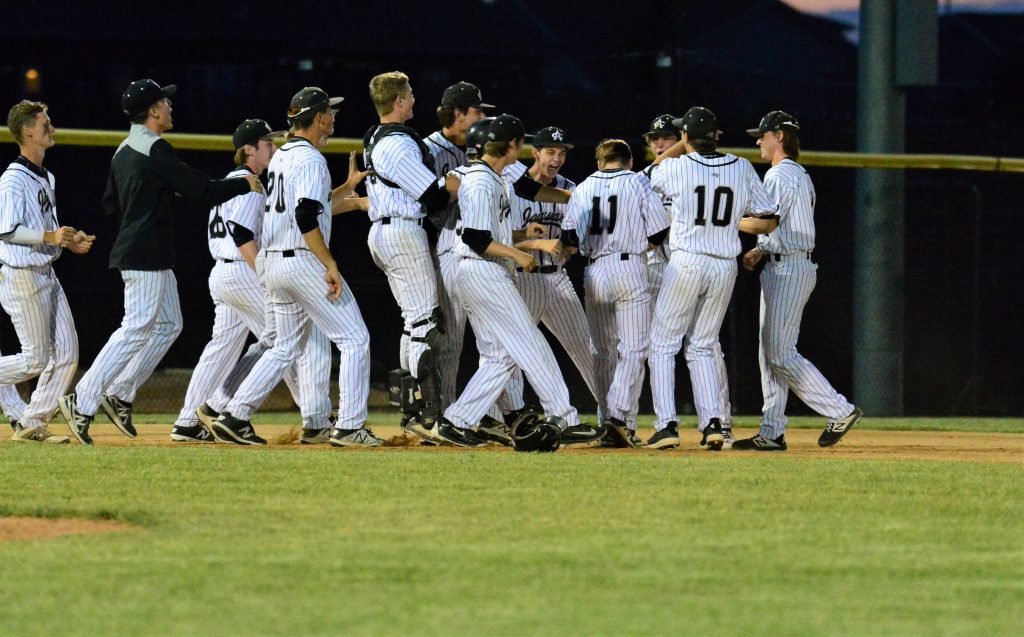 Ankeny Centennial baseball coach Mark Hey didn't mind that both games of Monday's doubleheader against visiting Ames turned out to be nailbiters.
The third-ranked Jaguars held off a late Ames rally to post a 5-3 victory in the opener, then completed a sweep with a 2-1 walk-off win in the nightcap.
"They were very close games," said Hey. "But it's nice to be in those close games from time to time to know that you can come back."
The second game featured a pitchers' duel between Centennial's Logan Neils and Ames' Josh Yloenen. Both hurlers took a shutout into the sixth inning before each team scored a run.
After Yloenen helped himself with an RBI single, the Jaguars tied the game in the bottom of the sixth. Josh Meador hit a one-out double, then scored when a grounder by Keaton Gray was thrown away for an error.
Derek Boike then singled in the bottom of the seventh. Avery Gates followed with a walk-off hit to extend Centennial's winning streak to seven games.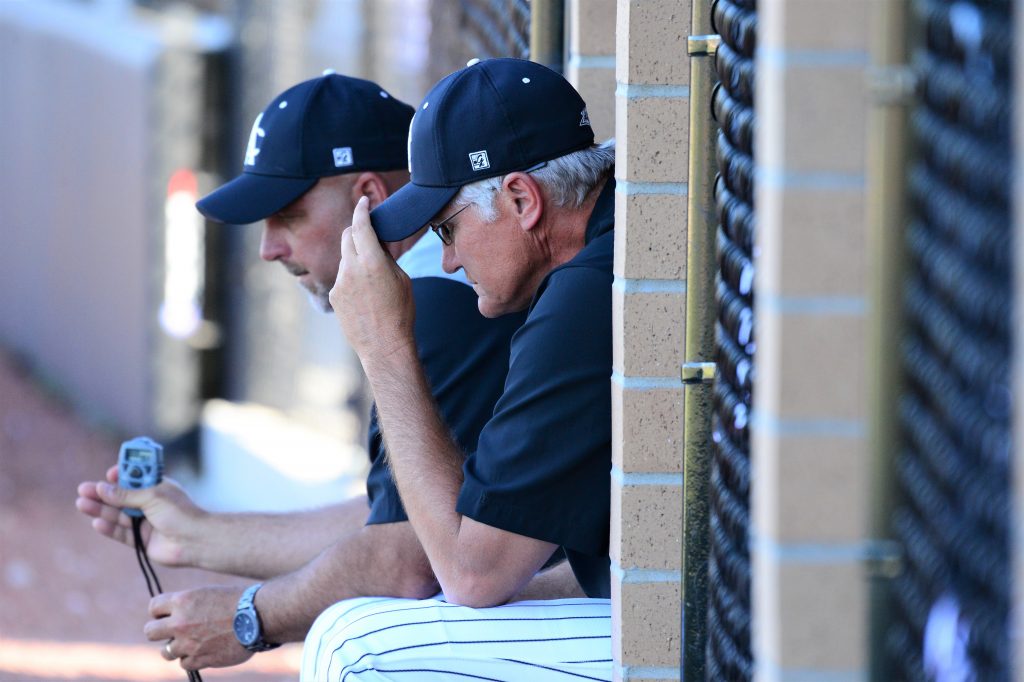 "Ames is a competitive team," Hey said. "I'm really proud of our kids for the way they battled all night."
Neils scattered seven hits and had three strikeouts to raise his record to 2-0. He threw just 68 pitches, 52 of them for strikes, to get through seven innings.
"Logan threw an outstanding game," Hey said. "He really conserved his pitches."
Kaden Bollwinkel went 2-for-3 and stole a base in the win. He had a big night for the Jaguars–he went 3-for-3 with a double and one RBI in the first game.
Meador went 2-for-3 in the opener. Cory Prange tripled and drove in a run.
"We had guys on every inning," Hey said. "We never had a big inning, but we were able to score in just about every inning. We kept the pressure on them all the way through."
Tyler Heinzerling (2-0) earned the victory. He allowed five hits and had 10 strikeouts over the first six innings.
"Tyler pitched really well," Hey said. "It took him a little while to settle in, so his pitch count got up there."
Ryan Vermeer came in to close it out, but it wasn't easy. Ames rallied for two runs in the seventh inning and had two runners on before Vermeer got out of the jam.
Centennial improved to 2-2 in the CIML Central Conference and 11-2 overall. The Little Cyclones' records dropped to 0-4 and 5-7.