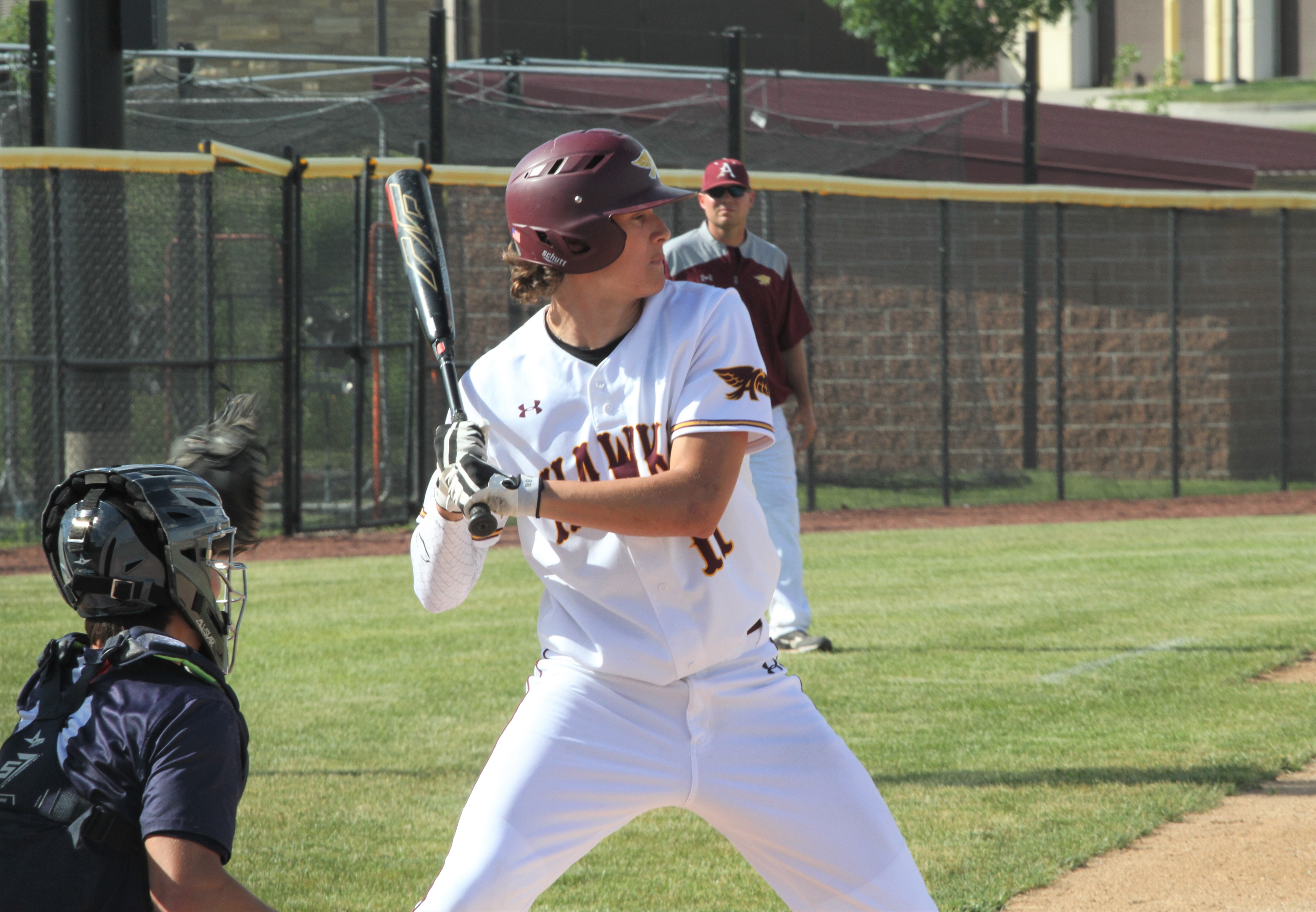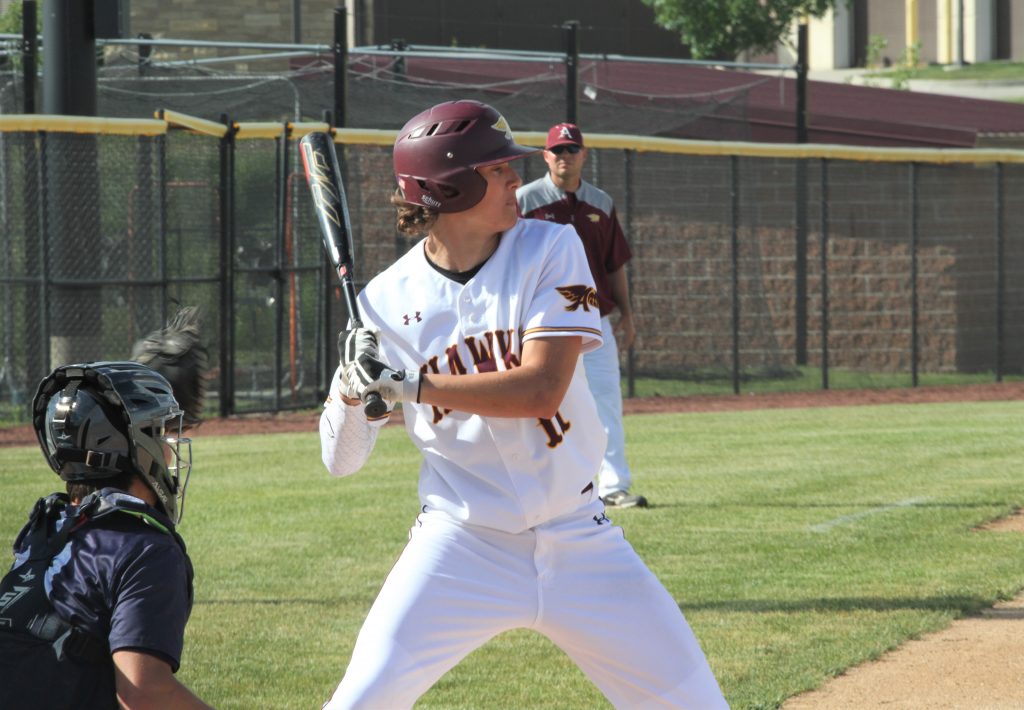 For most of the night, the Urbandale baseball team pitched around Ankeny's Brody Brecht in order to face the Hawks' other hitters.
That strategy backfired in a big way Monday in the second game of a doubleheader at Ankeny.
Weston Fulk hit a walk-off, three-run homer in the bottom of the 10th inning to give the Hawks a 13-10 victory and a split of the twinbill. Urbandale won the first game, 10-5.
"It was a full-count pitch, so I was really expecting anything. But I was really thinking fastball because that's really all he threw to me throughout the whole at-bat," said Fulk. "When I hit it, I knew I put a good swing on it, but when I looked up and saw the ball and the left fielder that had his back to the fence I knew it was a home run."
Jase Bauer and Brecht both walked to set the stage for Fulk, who went 2-for-6 and had five RBIs in the win.
"Weston didn't have the best night at the plate, but that just goes to show you that it pays off to be resilient," said Ankeny coach Joe Balvanz. "Urbandale walked Brody several times to face Weston, so it was nice to see him come through there."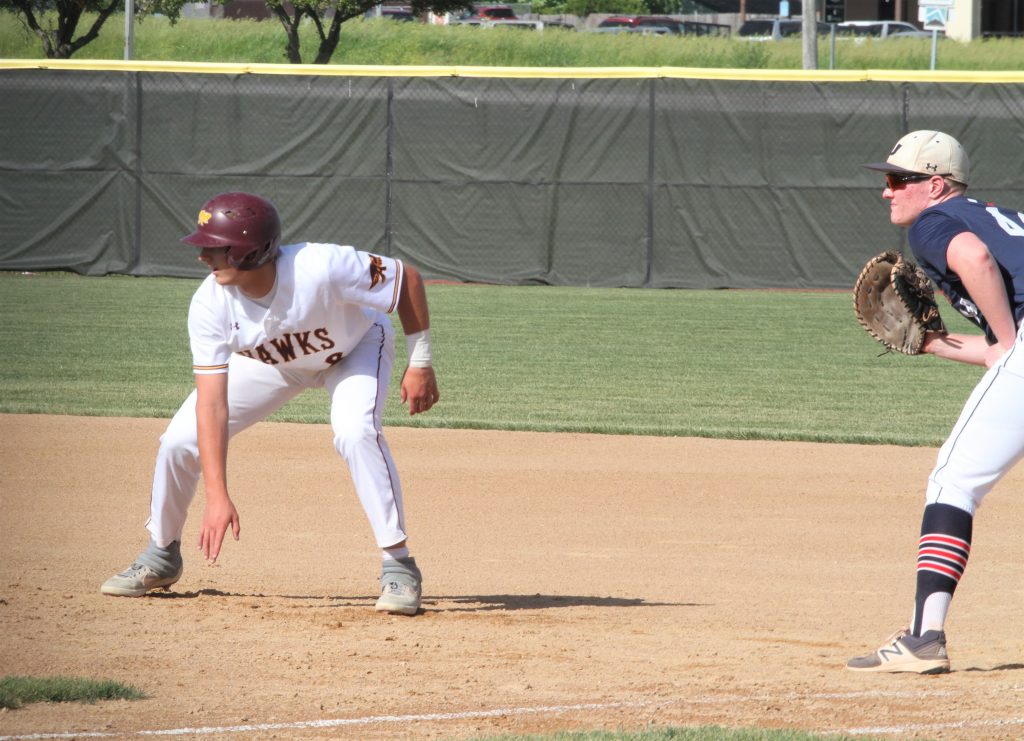 Brecht went 2-for-4 with a double and two RBIs. Kade Somers went 2-for-5 with a triple and one RBI.
Brecht (2-1) also pitched three scoreless innings of relief to earn the victory. He allowed just one hit, walked three and had seven strikeouts.
"Brody made some big pitches in big spots," Balvanz said. "The game very easily could have gone the other way."
Brecht had been scheduled to start one of the games on Wednesday at Ames, but Balvanz elected to use him in relief on Monday instead.
"Things don't always go according to plan," Balvanz said. "We kind of took our plan and threw it out the window. We had to burn Austin Coyne, and we felt like it was a game we had a chance to win. So we decided to go out and try to win a game, and that's why we went to Brody."
The victory snapped Ankeny's four-game losing skid. The Hawks improved to 1-2 in the CIML Central Conference and 5-5 overall, while Urbandale's records dropped to 4-2 and 8-6.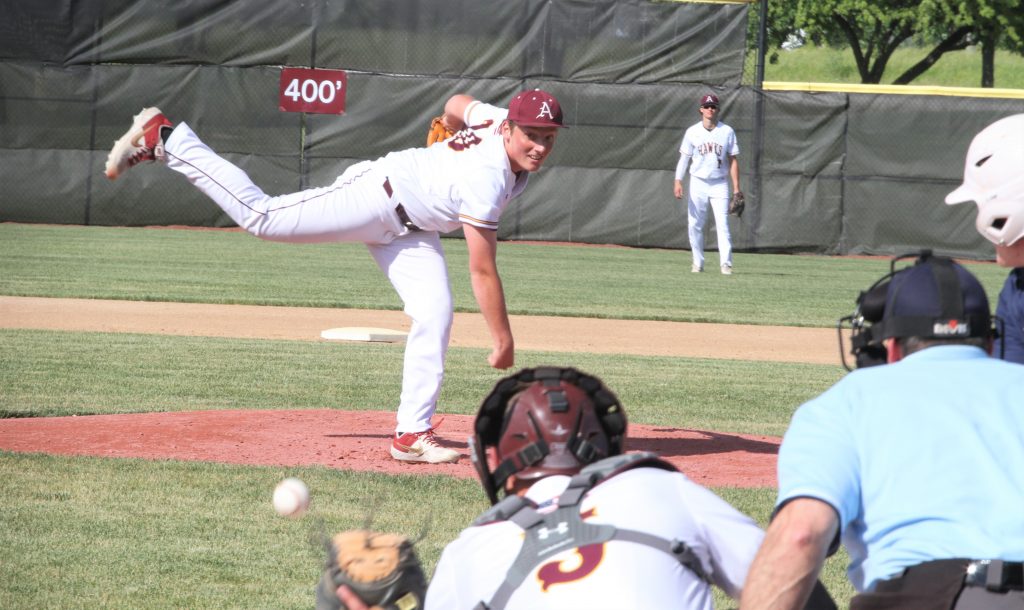 "I think this game could be a huge confidence boost and momentum builder for our team and the games to come," Fulk said. "I'm blessed to be a part of this team."
The J-Hawks won the opener on the strength of a six-run second inning that included a two-run double by Alex Augustine and an RBI triple by Brook Heinen. Bryce Rinderknecht (2-1) took the loss, allowing nine earned runs in 2 1/3 innings.
"That was an uncharacteristic start by Bryce, but Urbandale has a good team," Balvanz said. "They're the defending state champs, and they've got a lot of pieces back from that team."
Brecht drove in two runs in the loss. Bauer and Cooper Cox each tripled and scored a run.
Urbandale's Ty Langenberg allowed just one run on three hits over the first 5 2/3 innings. He had 12 strikeouts.
"We didn't do much against (Langenberg)," Balvanz said. "We really didn't score until they brought in a different guy that didn't throw as hard."