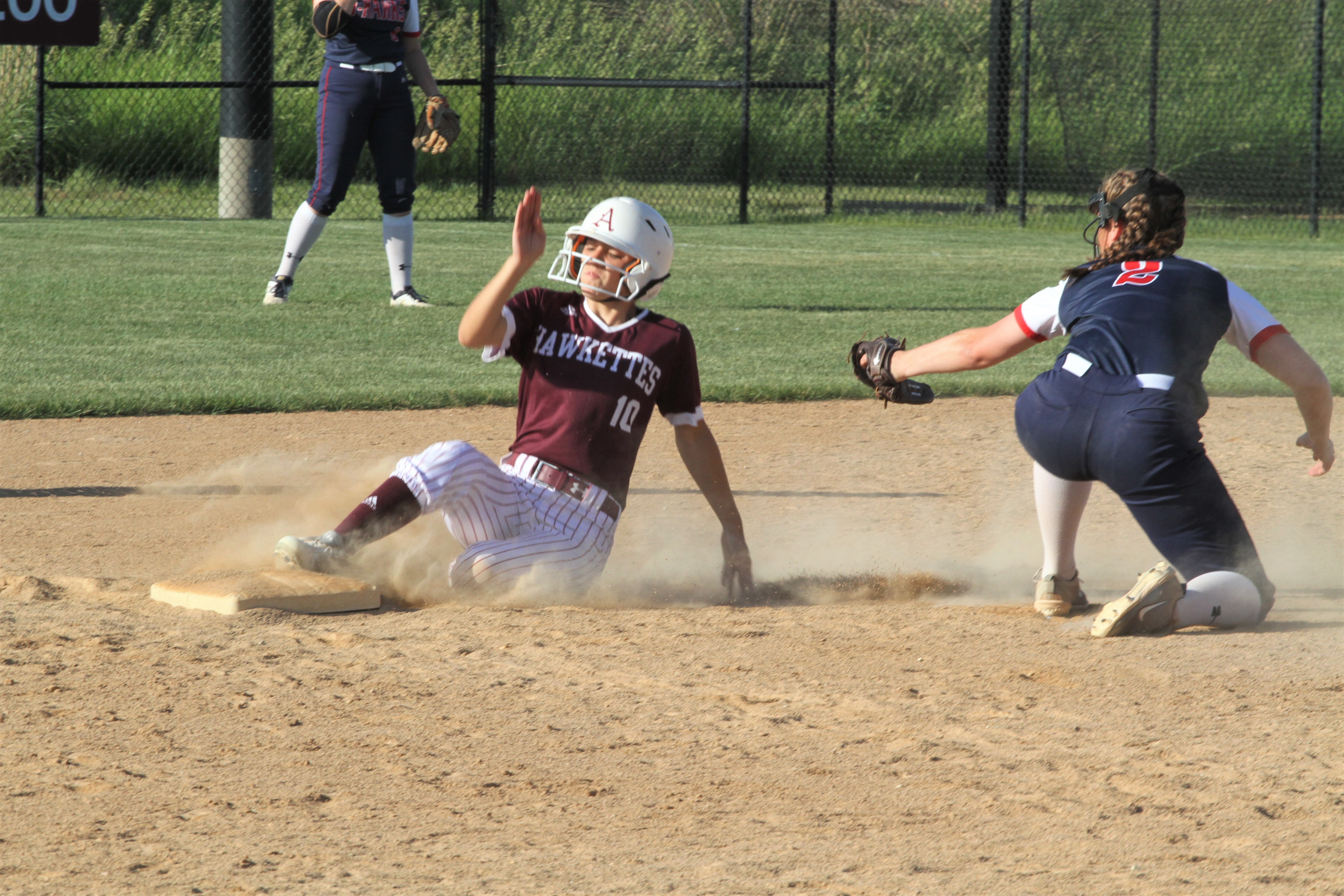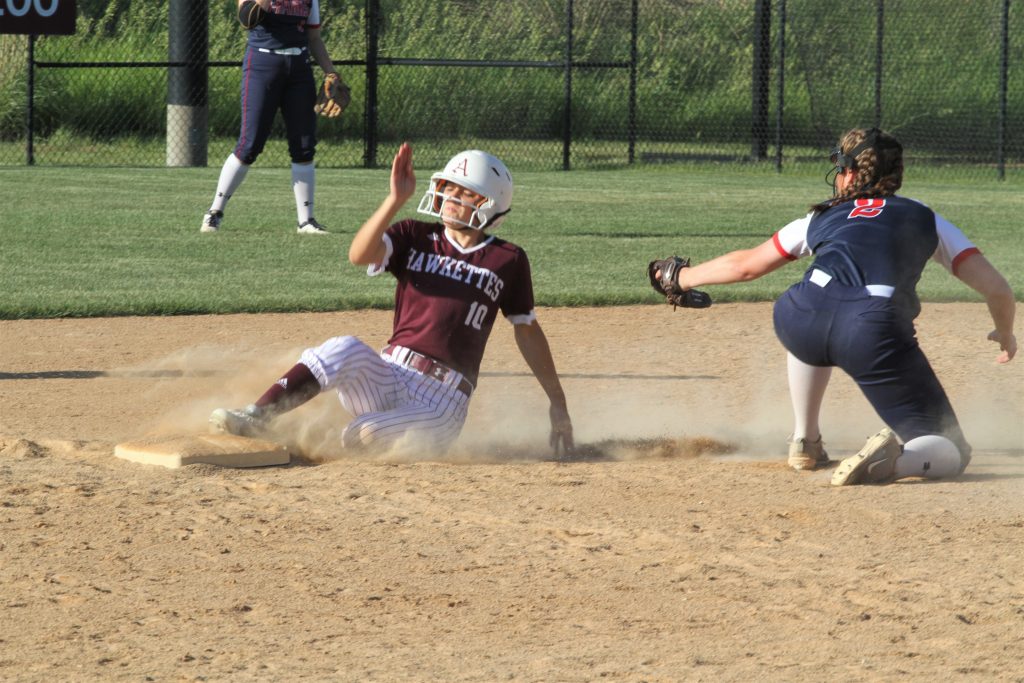 Paige Jacobsen picked a good time to have her best game of the season.
The senior righthander tossed a four-hitter to lead the Ankeny softball team to a 3-1 victory over visiting Urbandale in the second game of a doubleheader on Monday. It allowed the Hawkettes to split the twinbill after losing the opener, 5-4.
Jacobsen raised her record to 2-3 on the season.
"Paige pitched really well," said Ankeny coach Dave Bingham. "She gave up a run on two hits in the first inning, but then really shut them down after that. She did a nice job."
Ankeny scored all three of its runs in the bottom of the first. After the first two batters walked, Jasmine Rumley drove them in with a double and advanced to third on an error.
Rumley then scored on a hit by Zoe Baker.
"We didn't do much offensively after that, but I guess we didn't have to," Bingham said.
In the opener, Urbandale scored two runs in the fourth inning to break a 3-3 tie. Anna Voigt hit a sacrifice fly in the fifth to pull Ankeny within 5-4.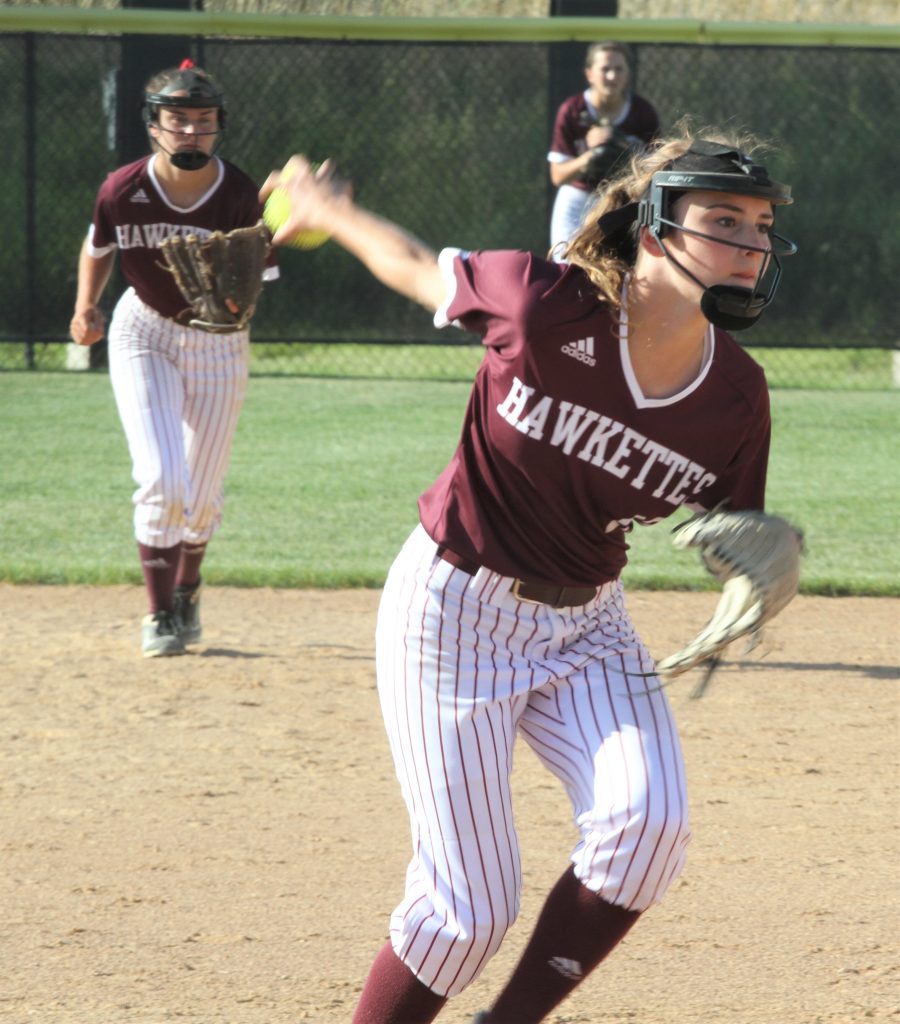 The Hawkettes tried to rally in the bottom of the seventh. Madeleine Murphy singled with two outs and advanced to third on a single by Voigt, but Baker then flied out to right to end the game.
"I think we're just missing some of the details," Bingham said. "I think our level of play will rise as the season goes along."
The J-Hawks took a 3-0 lead in the third inning against Kayla Brummer (0-1) before Ankeny answered with three runs in the bottom of the inning. Baker drew a bases-loaded walk, then Eva Fulk followed with an infield hit that drove in two runs.
Brummer, a sophomore, eventually closed out the game with three consecutive scoreless innings.
"She's doing everything we've asked of her," Bingham said.
Ankeny had a runner thrown out at home plate. Another one was cut down at third base.
"We've got to be an aggressive team," Bingham said. "That's who we are."
Both teams are now 2-2 in the CIML Central Conference. Urbandale is 7-6 overall, while the Hawkettes are 4-6.