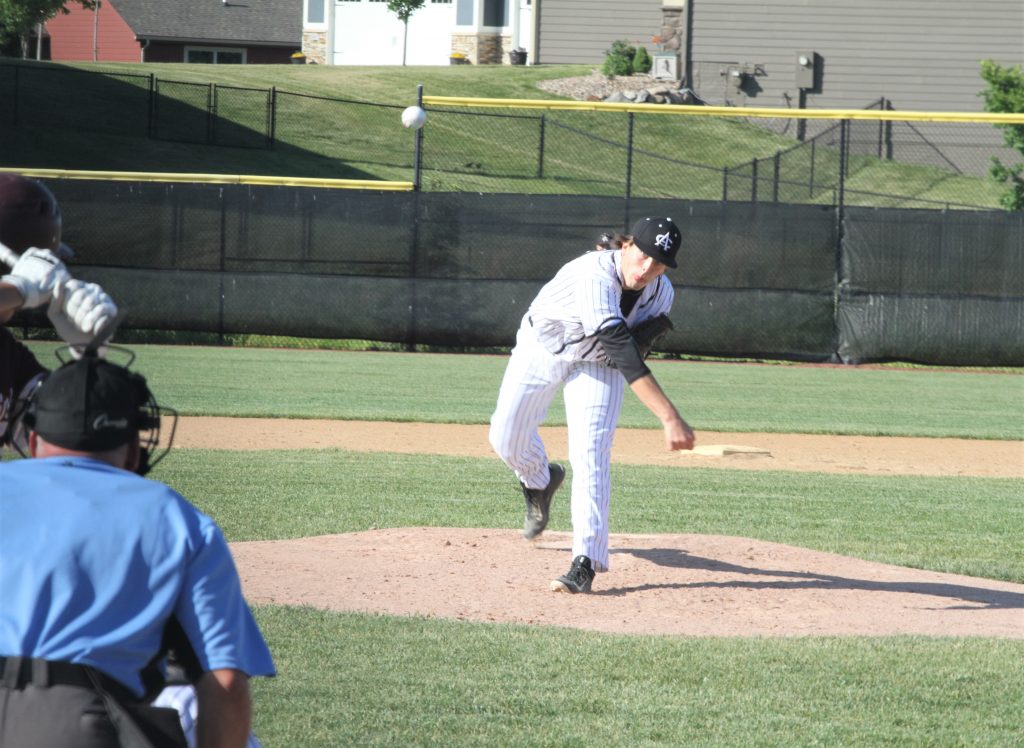 Some strong pitching performances lifted the Dowling Catholic baseball team to a doubleheader sweep on Wednesday at Ankeny Centennial, snapping the third-ranked Jaguars' seven-game winning streak.
The No. 5 Maroons rallied for a 4-2 victory in eight innings in the opener. They then completed the sweep with a 2-1 win in the nightcap.
"They just played a better doubleheader than we did," said Centennial coach Mark Hey. "You have to give them credit."
Dowling's Charlie Corell tossed a six-hitter in the second game. He outdueled Josh Meador (1-1), who allowed seven hits and had five strikeouts in the loss.
"He kept us off-balance," Hey said of Corell.
The Maroons took a 2-0 lead in the third inning. Brandon Bickford hit an RBI triple, then came home on a single by Collin Cook.
Derek Boike drove in a run for Centennial in the fifth inning, but Corell then shut down the Jaguars the rest of the way.
"We had multiple scoring opportunities," Hey said. "We had the bases loaded and no outs and didn't score one time. We just didn't capitalize."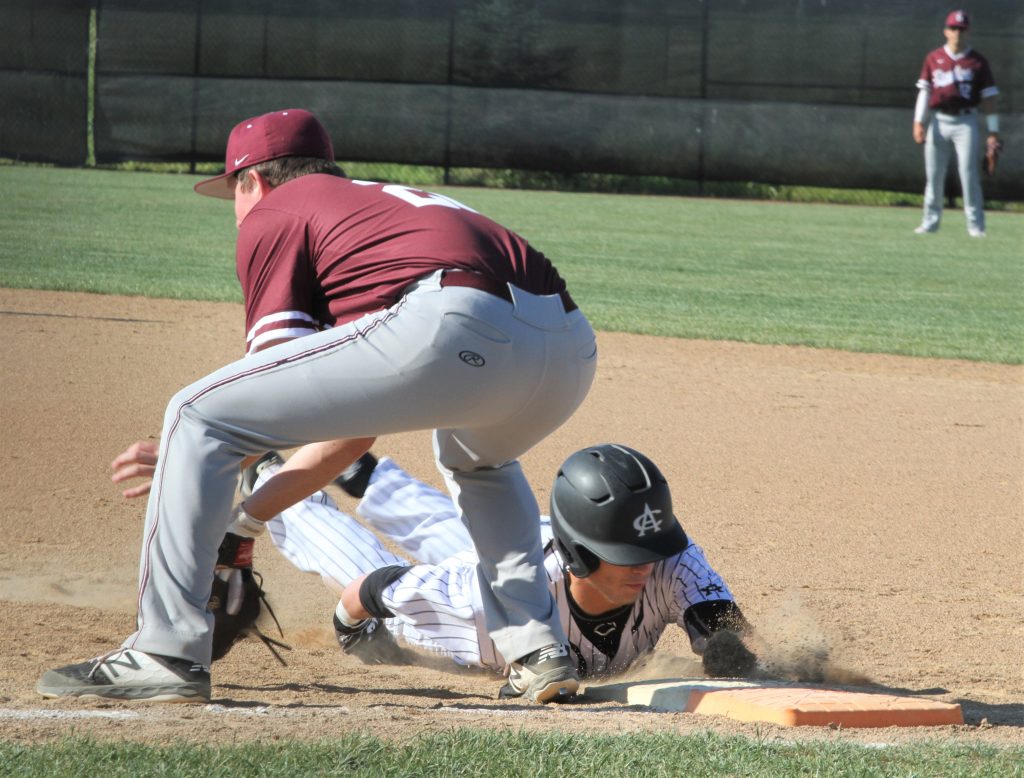 Trey Morris went 2-for-4 in the loss. He also had a two-run triple in the opener, which gave Centennial a 2-0 lead in the first inning.
Morris started on the mound and cruised through the first five innings before Dowling scored two unearned runs in the sixth to tie the game. The Maroons later scored two unearned runs off reliever Cory Prange (0-1) in the eighth to break the tie.
"The wind was really gusting, and it did change the game," Hey said. "It made some plays a little tricky. We had a couple popups that dropped, and one of them came in the sixth when we could have gotten out of the inning. But it was a much tougher play than it probably looked like because of the wind."
Dowling's Jack Clemen pitched 6 2/3 innings of scoreless relief to earn the win. He allowed no runs on two hits.
"He threw 30 pitches on Monday night and then came on in relief and threw 110 pitches on one day's rest," Hey said of Clemen. "He really battled for them, and you've got to admire his toughness."
The Maroons improved to 4-3 in the CIML Central Conference and 8-5 overall. Centennial's records dropped to 2-4 and 11-4.
The Jaguars will host a non-conference doubleheader against Fort Dodge (6-9) on Thursday.