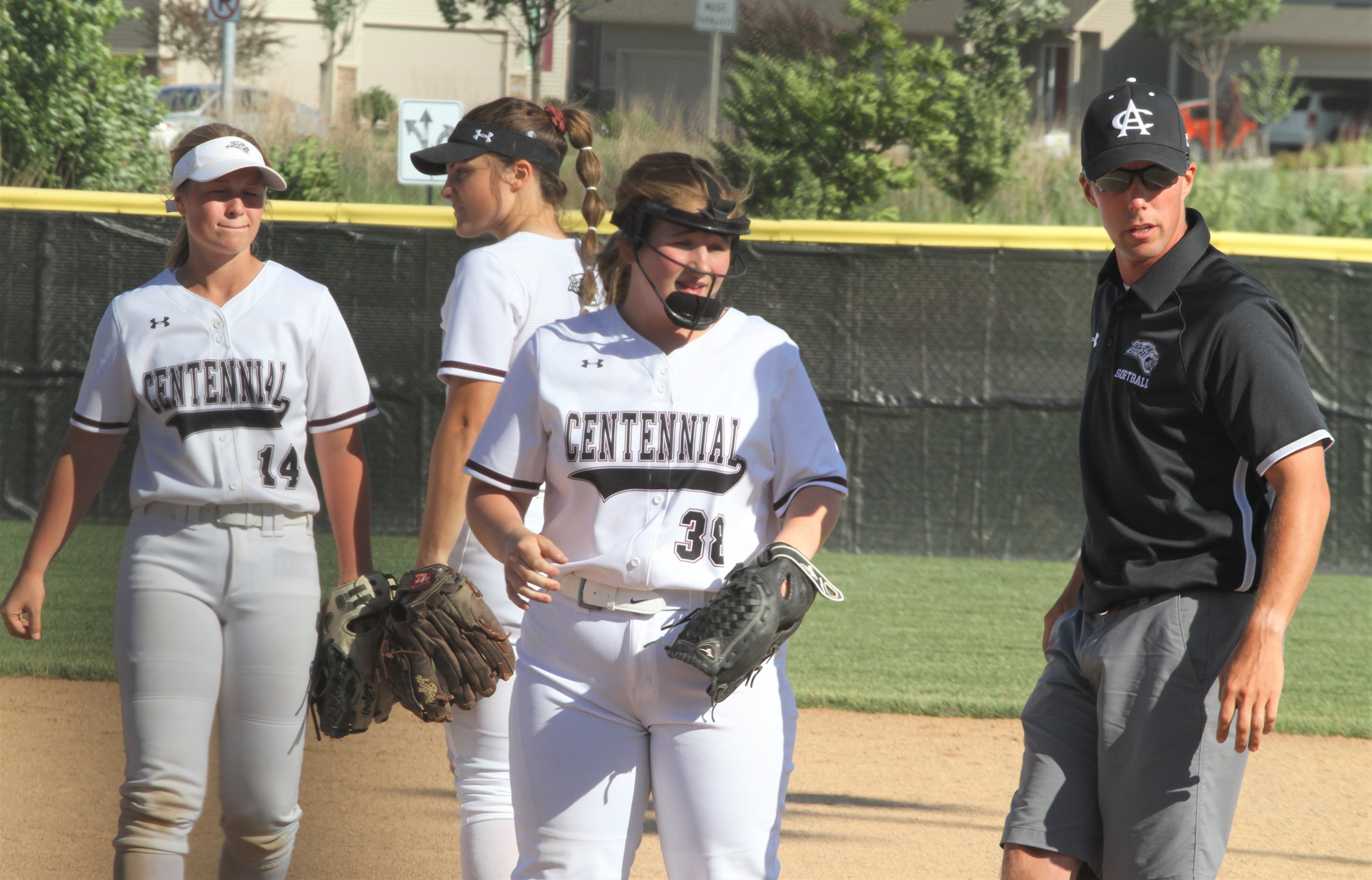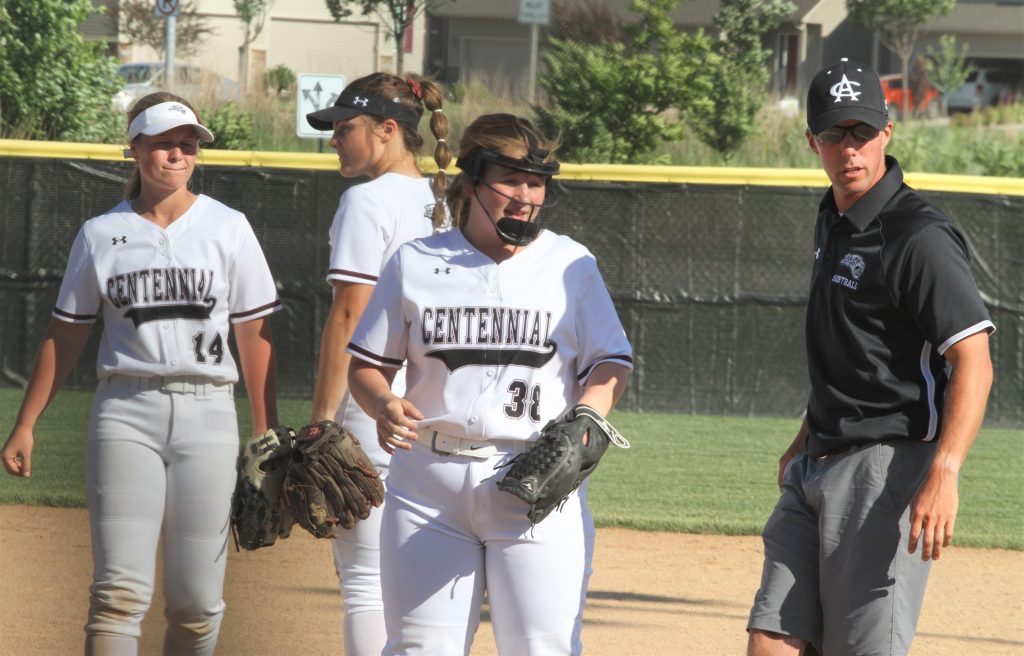 The Ankeny Centennial softball team overcame a 4-3 deficit in both games to sweep a doubleheader against visiting Dowling Catholic on Wednesday.
The Jaguars posted a 9-5 victory in the opener, then completed the sweep with a 7-4 triumph in the nightcap. They improved to 5-1 in the CIML Central Conference and 10-5 overall, while the Maroons' records dropped to 2-6 and 3-14.
"Those were two really big wins," said Centennial coach Brett Delaney. "It was just a total team effort. We used all of the pitchers that we could and all of the hitters that we could."
Senior Karlie Kaiser was the winning pitcher in both games. Kaiser (2-0) threw 1 2/3 innings of relief in the opener, then came back in the second game and tossed three shutout innings in relief of Kayla Stone.
"She's filled a big relief role for us, and she's doing a great job of coming in during some tough situations," Delaney said of Kaiser. "It's never easy coming in when there are runners on base, and she's really handled the task."
After Centennial rallied to take a 9-5 lead in the first game, Sam Klug took over for Kaiser in the top of the fourth inning. She got out of a bases-loaded jam and went on to pitch 3 2/3 scoreless innings for the save.
"Sam came in and really shut them down," Delaney said.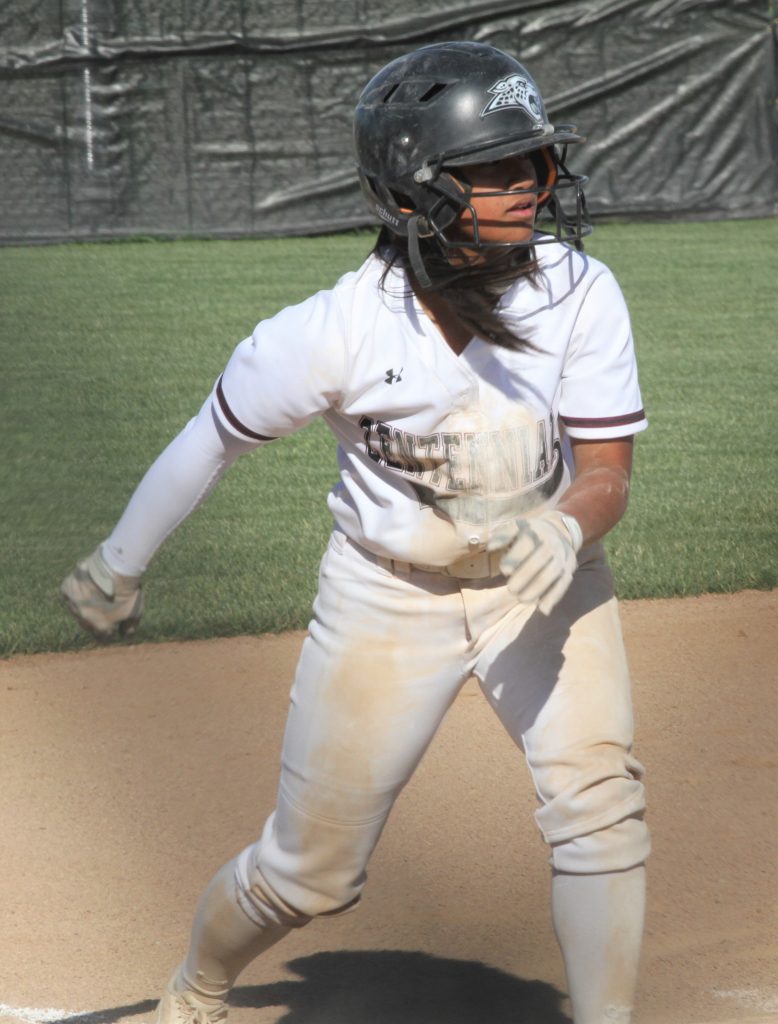 Kennedee Jones had a big night for the Jaguars at the plate. She went 5-for-7 with a pair of home runs and five RBIs in the twinbill.
Franie Burnett went 3-for-4 and drove in two runs in the opener. Cassi Garland went 2-for-4 with a double and one RBI.
Taylor Runchey went 2-for-3 with a double. She scored two runs.
Carleigh Kray went 2-for-4 and had two RBIs in the nightcap. Burnett went 2-for-4 and scored twice, while Anna Christiansen went 2-for-3 and knocked in a run.
"It was kind of a slugfest," Delaney said of the doubleheader. "The wind was blowing hard, and that made it tough. We told our girls before the game that there was no ball they could give up on. A ball that might start out of the park might come back in, and there were a couple plays that we didn't make.
"But overall, it was a good night for us," he added.
The Jaguars will host a non-conference doubleheader against fourth-ranked Fort Dodge (12-3) on Thursday.