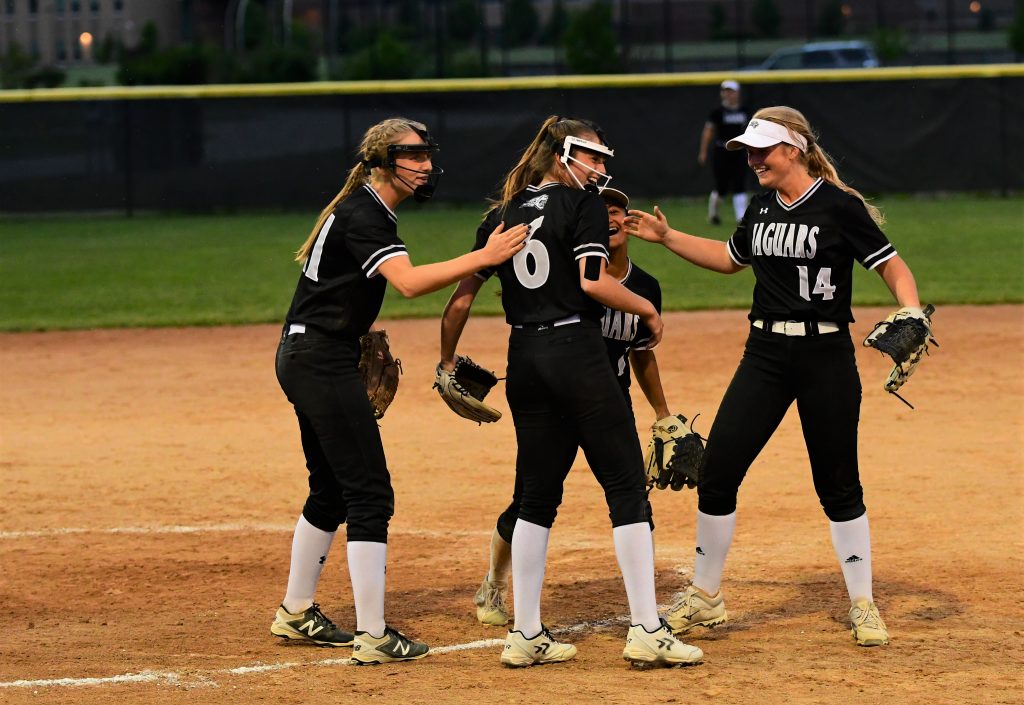 Brett Delaney's return to Ankeny High School got off to a rocky start.
Franie Burnett's aggressiveness on the basepaths helped to make sure that Delaney's night had a happy ending.
Burnett reached base on an error, stole second and scored on an infield hit by Taylor Runchey in the eighth inning to give the 15th-ranked Ankeny Centennial softball team a 7-6 victory at Ankeny in the nightcap of a CIML Central Conference doubleheader on Monday. The Jaguars salvaged a split of the twinbill after losing the opener, 4-1.
"It was a really good comeback," said Centennial pitcher Karlie Kaiser, who started the second game. "We worked as a team, and we didn't give up."
Delaney spent the previous six seasons as an assistant under Ankeny coach Dave Bingham. He moved across town to take over the Centennial program last fall.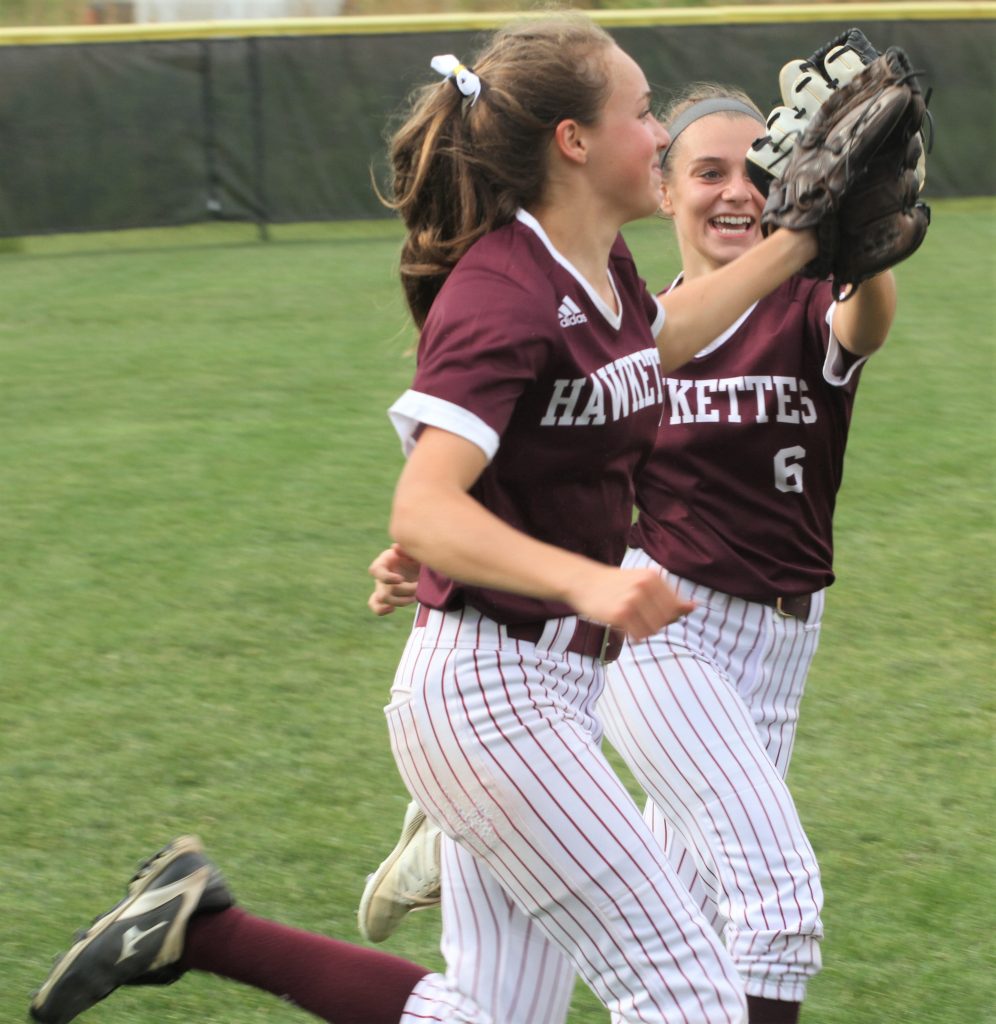 Ankeny won the first game behind Paige Jacobsen, who tossed a six-hitter and allowed no earned runs. She evened her record at 4-4.
"It always feels good to beat your hometown rival," said Jacobsen.
The split allowed No. 8 Johnston to move into sole possession of first place in the conference. The Dragons, who swept Ames on Monday, are now 7-1 in the league.
Ankeny needed a sweep in order to move into a second-place tie with the Jaguars. Centennial is now 6-2 in the conference and 11-8 overall, while the Hawkettes' records are 4-4 and 9-8.
"We would like to get into the race, but we just have to take it one game at a time," Jacobsen said.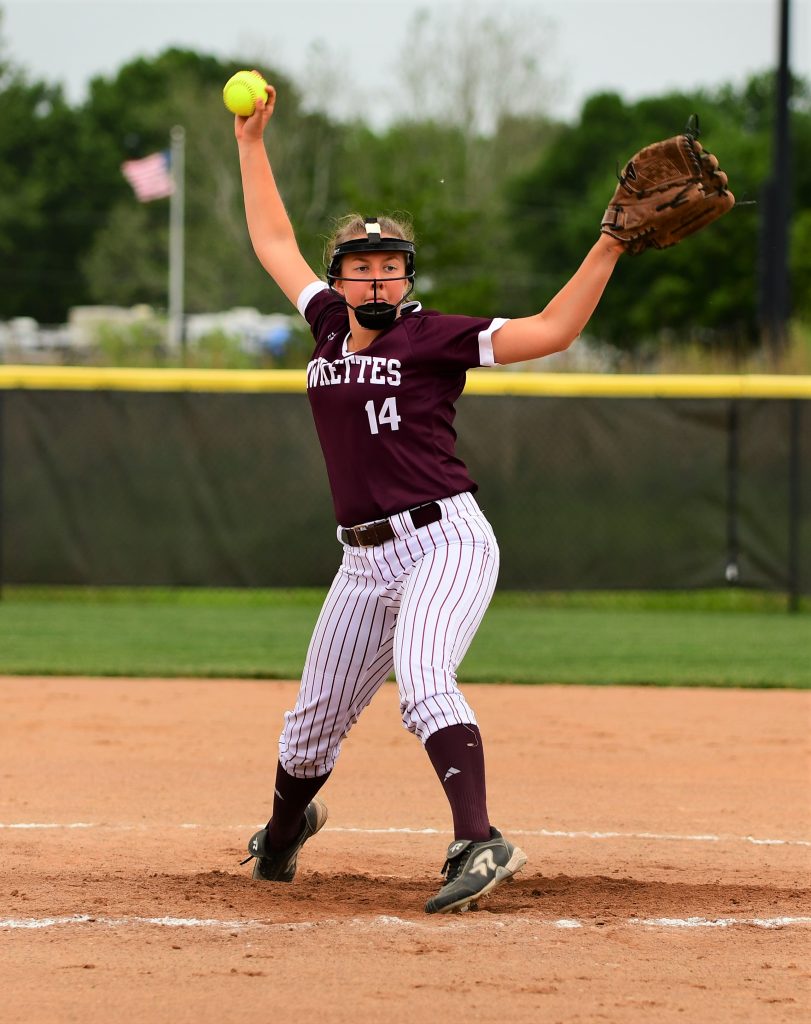 Jacobsen did her part with a strong performance in Monday's opener. She took a shutout into the fifth inning before Lily King reached on an error and eventually scored an unearned run on a single by Cassie Severson.
Jacobsen said she didn't change her approach against the rival Jaguars.
"You just have to have confidence in your team and trust that they'll always be behind you, no matter who you're facing," she said.
Ankeny took a 1-0 lead in the first inning. Jasmine Rumley led off with a hit, stole second and scored on a double by Anna Voigt.
Voigt doubled again off Kayla Stone (1-5) in the fourth inning and came home on another double by Zoe Baker.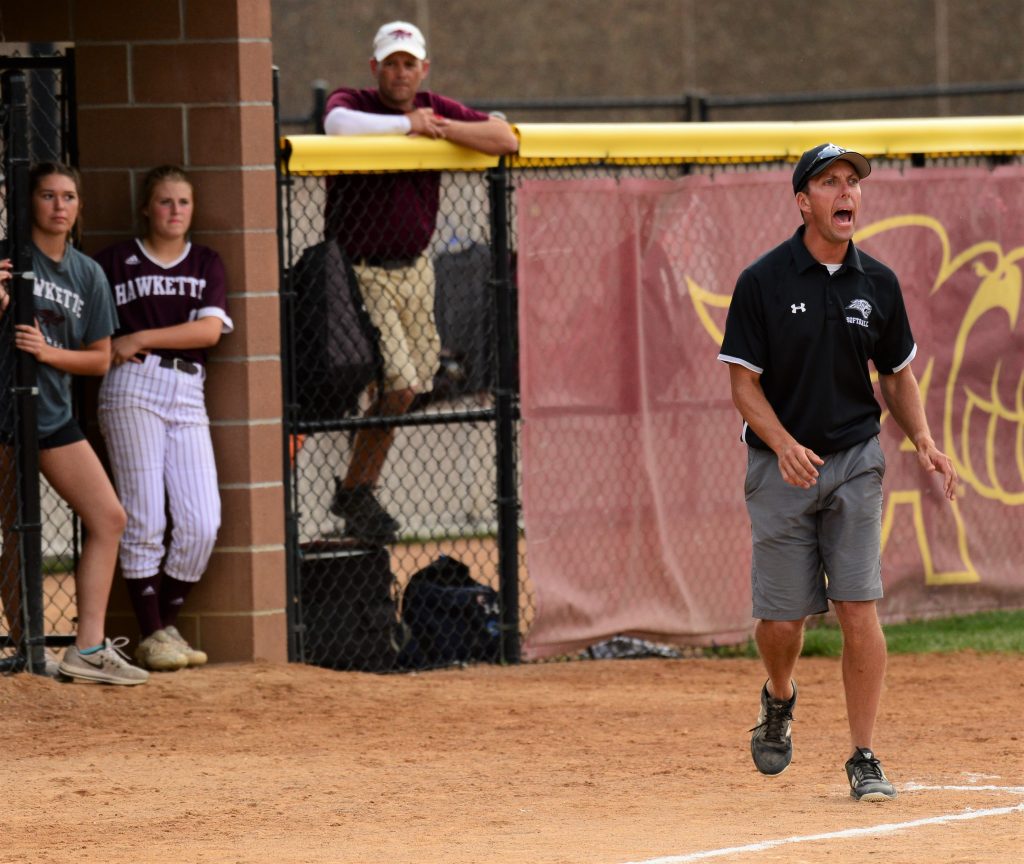 "I actually kind of struggled with (Stone) the last couple of years, but I just looked for my pitch," Voigt said. "Most of them were down the middle or inside, and I just drove it."
Baker was replaced by pinch-runner Macey Filling. With one out, Eva Fulk bunted and Filling scored all the way from second base, using a nifty slide to avoid a tag by catcher Ella Schulz.
"It always helps to get an early lead, but we've lost some early leads in our previous games," Jacobsen said. "So we just had to keep pushing for more runs."
After Centennial scored its run in the top of the fifth, Ankeny answered with a run of its own in the bottom of the inning. Sophia Parker singled, advanced to second on a bunt and then came home on Rumley's bad-hop single to left field.
Voigt was intentionally walked later in the inning, earning respect from Delaney for a .551 average that ranks among the leaders in Class 5A.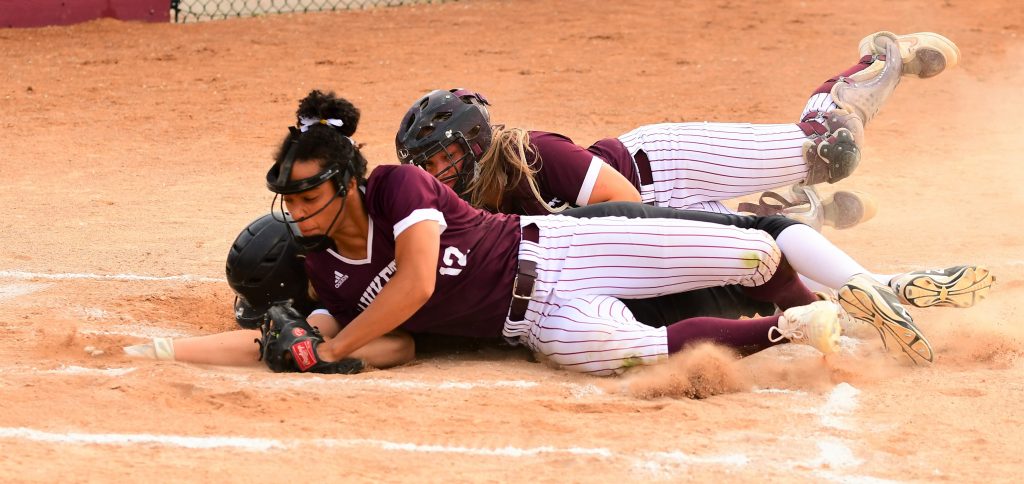 "I don't think I've ever had that happen to me," Voigt said. "I was surprised."
The Hawkettes extended their winning streak to five games before Centennial won the nightcap. The Jaguars let a 6-1 lead slip away before scoring the go-ahead run in the eighth off Ankeny reliever Ashtyn Billings (1-1).
After Burnett reached on an error, she immediately swiped second base before Billings could throw another pitch.
"It's something I look for every time I get on base," said Burnett, who went 2-for-4 with a double in the opener and then stole three bases in the second game. "It's a good way to catch them off-guard when they're not paying attention and they don't expect it. So it was just a good opportunity."
Burnett advanced to third on a bunt by King. She then scored on Runchey's hit.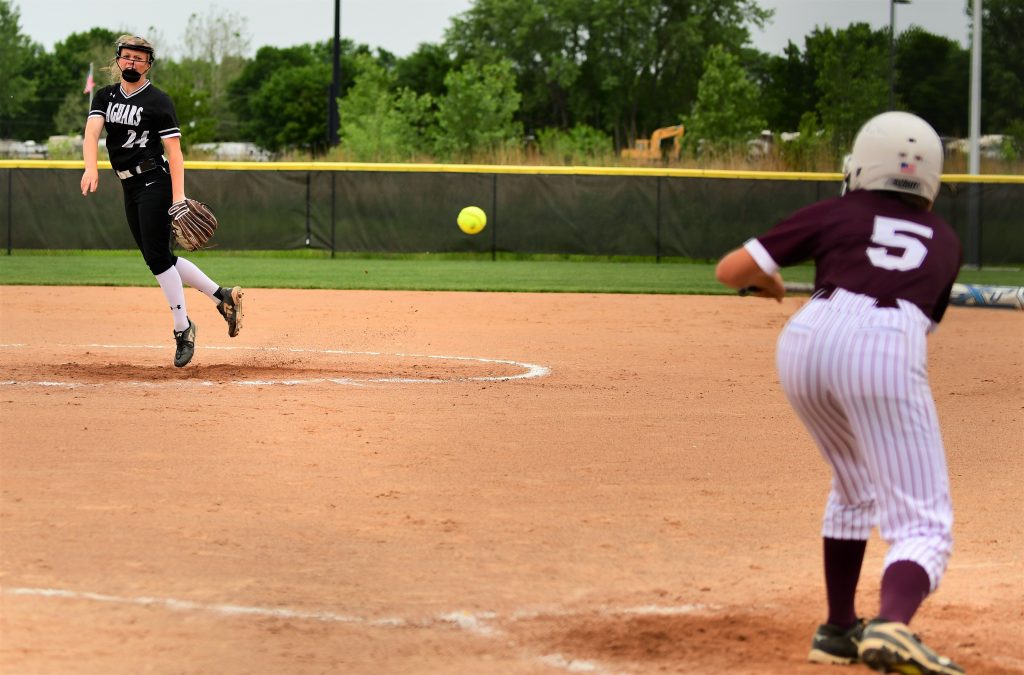 Runchey, Cassi Garland and Kennedee Jones each went 2-for-4 in the win.
"We fought and stayed together as a team," Kaiser said. "We kept cheering, and we came back."
Sam Klug (4-1) earned the win in relief of Kaiser. She allowed two earned runs over the final three innings.
Klug intentionally walked Rumley with two outs in the bottom of the eighth. Rumley then stole second, but Klug retired Madeleine Murphy on a grounder to third to end the game.
Kaiser cruised through the first five innings, allowing only a leadoff homer by Rumley in the bottom of the first. It was Rumley's sixth home run of the season.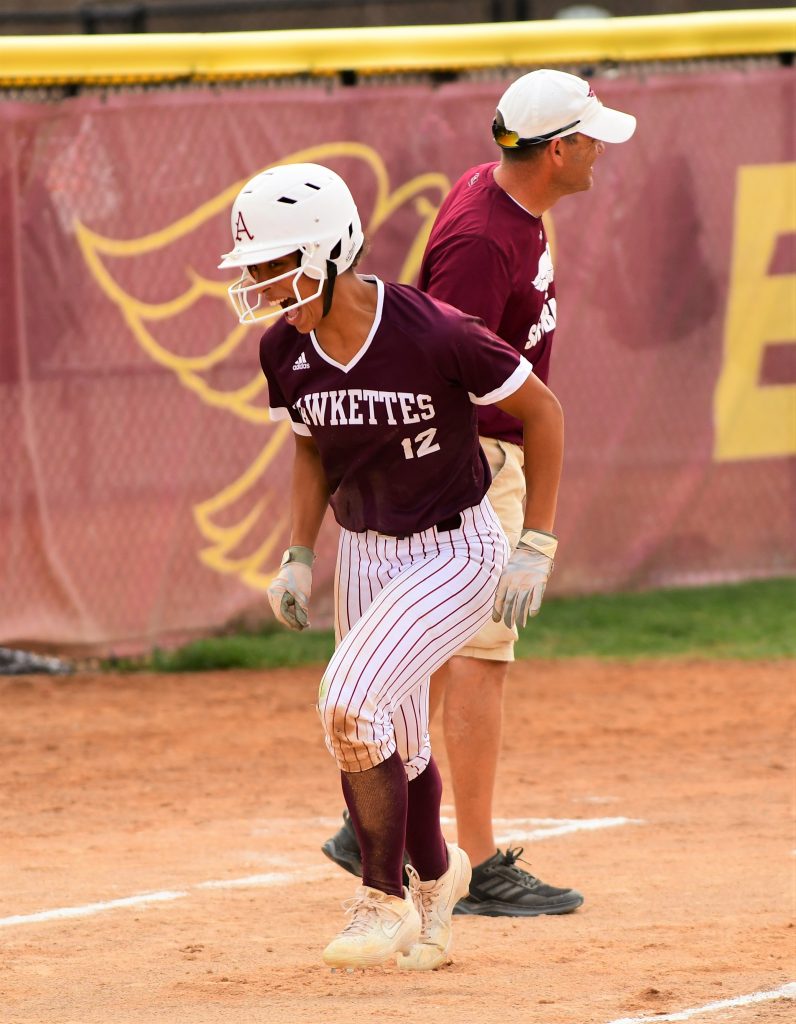 Kaiser helped her own cause with a two-run double in the third inning. Before Monday, she had yet to bat this season.
"It felt really good to get back in the swing of things and take it back on the field," Kaiser said.
Ankeny then erupted for five runs in the sixth inning. The Hawkettes tied the game on an RBI single by Gillian Overturf.
"It was a little frustrating," Burnett said. "We were all a little rattled when there were no outs and they had five (runs) on the board already. But we came together as a team and really pulled through."
Marina Carter went 3-for-4 with a triple and two RBIs for Ankeny in the loss. Rumley went 2-for-3, and Baker added an RBI double.