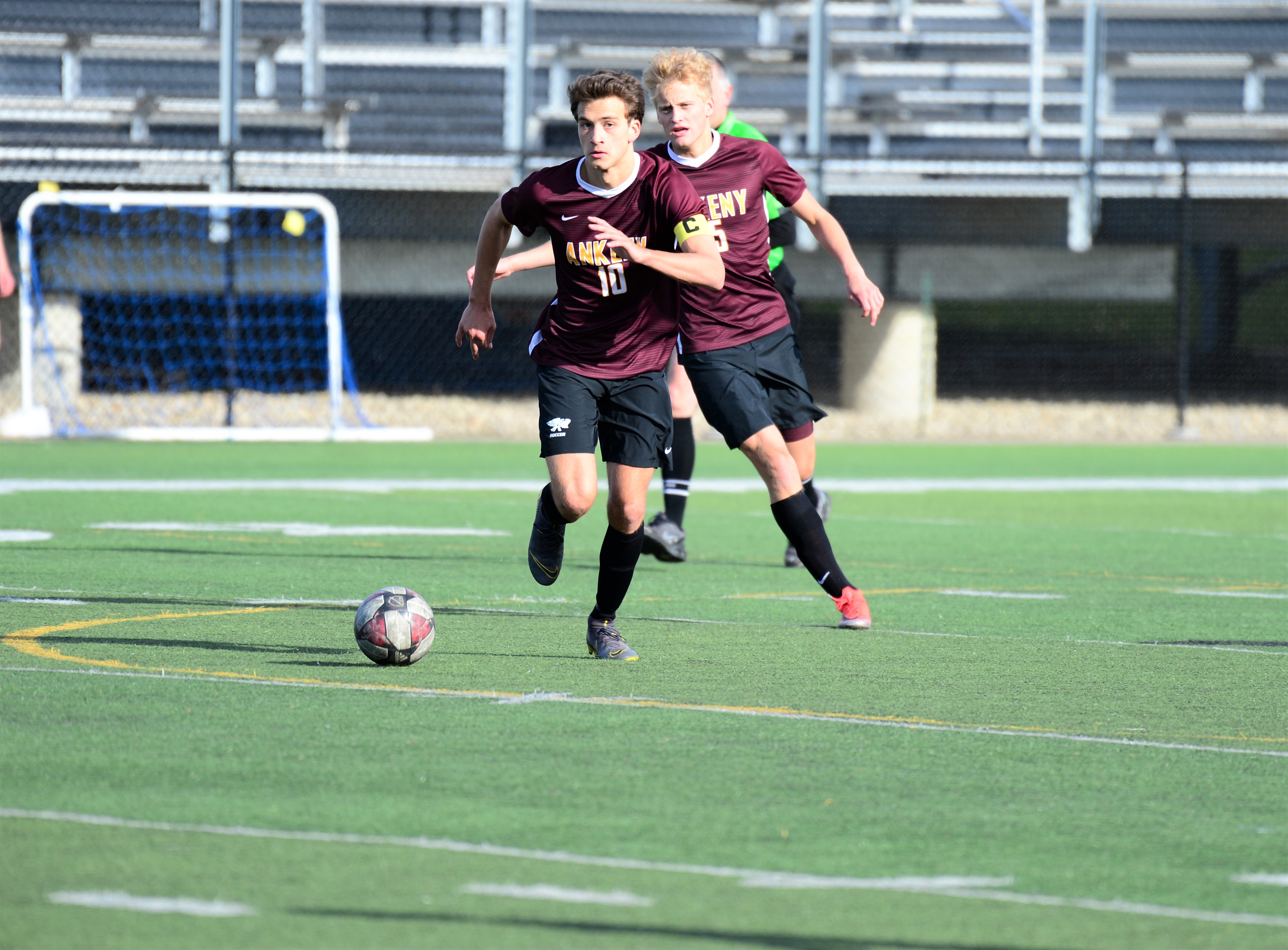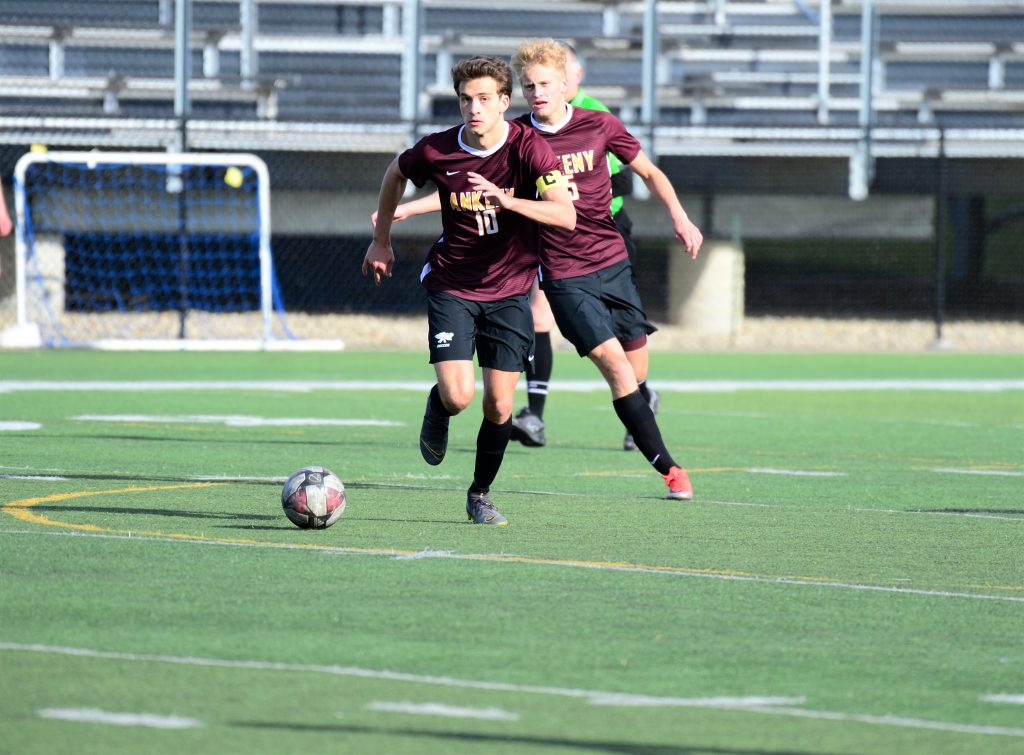 Ankeny boys' soccer standout Kolby Raineri has been named to the Class 3A all-state first team by the Iowa High School Soccer Coaches Association.
Raineri, a senior midfielder, led the Hawks to a 12-7 record, including a third trip to the Class 3A state tournament in the last four years. He scored 14 goals and had 17 assists this season.
Three other Hawks and three players from Ankeny Centennial also received all-state honors, including senior forwards Charlie Pritchard of Ankeny and Will Overberg of Centennial. They were both second-team selections.
Pritchard was one of the leading scorers in Class 3A. He racked up 18 goals and 12 assists.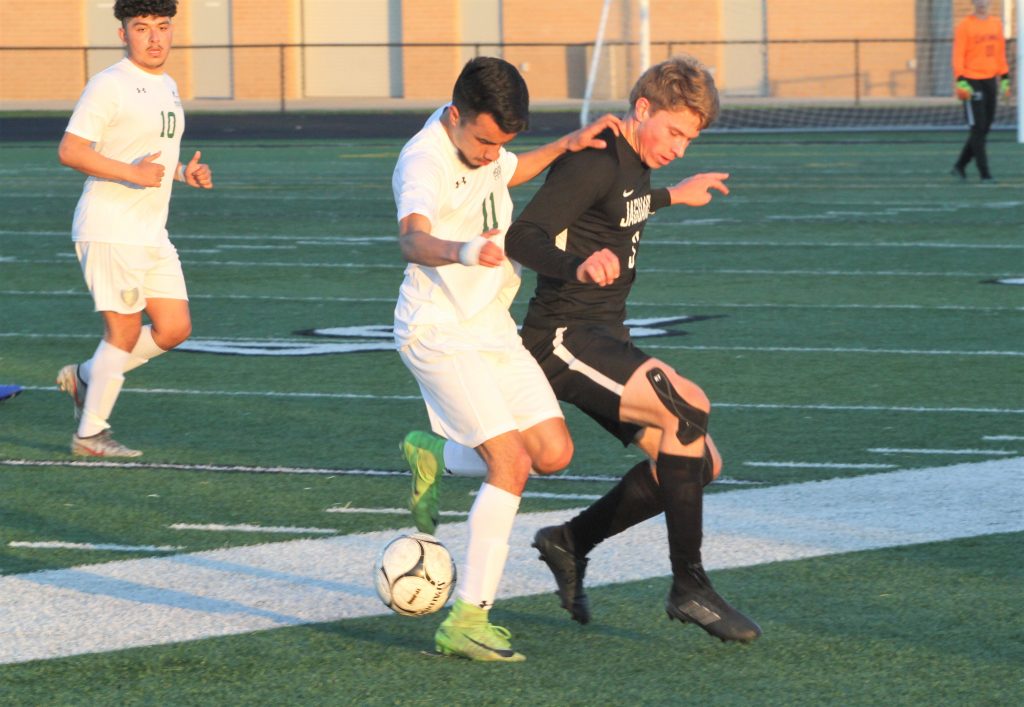 Overberg led the Jaguars to a 13-4 record. He scored 13 goals and had seven assists.
Senior defender Riley Wood and senior goalkeeper Zach Young of Ankeny both received all-state honorable mention along with senior midfielders Nick Ashton and Michael Brandt of Centennial.
Wood scored four goals and had three assists for the Hawks. He was also the leader of a strong defensive unit along with Young, who made more than 100 saves this season.
Brandt contributed eight goals and five assists for the Jaguars. Ashton had six goals and nine assists.