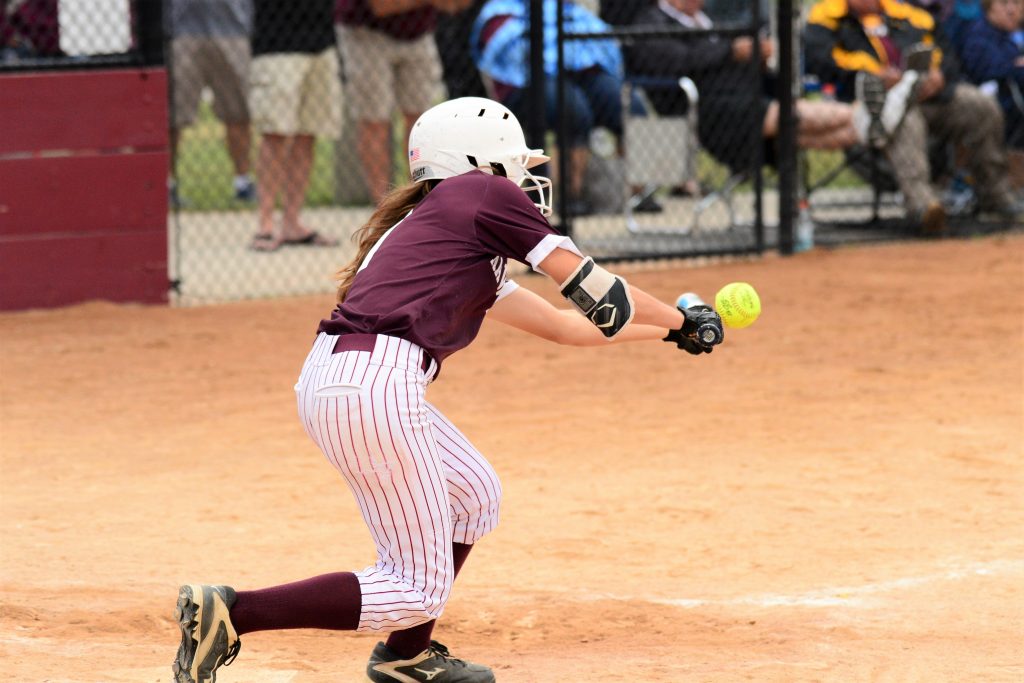 A healthy Marina Carter could make a huge difference for the Ankeny softball team.
Carter went 2-for-4 with a double, a home run and two RBIs to lead the Hawkettes to a 9-6 victory in the second game of a doubleheader on Wednesday at eighth-ranked Johnston. It was the first homer in seven games for Carter, who is now batting .500 after missing the first three weeks of the season due to a torn labrum.
"She hit that homer about 300 feet," Ankeny coach Dave Bingham said of the sophomore. "We bombed them pretty good in that second game."
The win allowed Ankeny to split the twinbill after Johnston posted a 5-3 victory in the opener. The Dragons, who have won 14 of their last 16 games after a 2-5 start, lead the CIML Central Conference with an 8-2 record and are now 16-7 overall.
The Hawkettes, who have won six of their last eight games, improved their records to 5-5 and 10-9.
"I think we're a better club," Bingham said. "I'm looking forward to the next time we play them (on July 8)."
Ankeny took a 5-2 lead with a four-run outburst in the second inning. The Hawkettes later scored two runs in the seventh to build a 9-3 advantage.
Madeleine Murphy went 3-for-4 with one RBI in the win. Jasmine Rumley went 2-for-4 with a double and one RBI, while Gillian Overturf also went 2-for-4.
Kayla Brummer (2-1) relieved starter Calyssa Wright in the first inning and allowed just one earned run over 6 2/3 innings to pick up the win. She walked two and had four strikeouts.
Paige Jacobsen got the final out for Ankeny.
"We played great," Bingham said. "It's as gritty as we've played this year."
Johnston rallied from a 3-0 deficit to win the first game. The Dragons scored two runs in the fourth inning, two in the fifth and one more in the sixth.
Jacobsen (4-5) scattered eight hits in the loss.
"Paige was terrific," Bingham said. "She pretty much had a no-hitter going until the fourth inning, and then they scored and that completely changed the tone of the game. We just didn't catch any breaks after that."
Rumley went 2-for-3 for the Hawkettes. She stole two bases and scored a run.
Anna Voigt had an RBI for Ankeny, which will host a non-conference doubleheader against Des Moines East on Thursday.