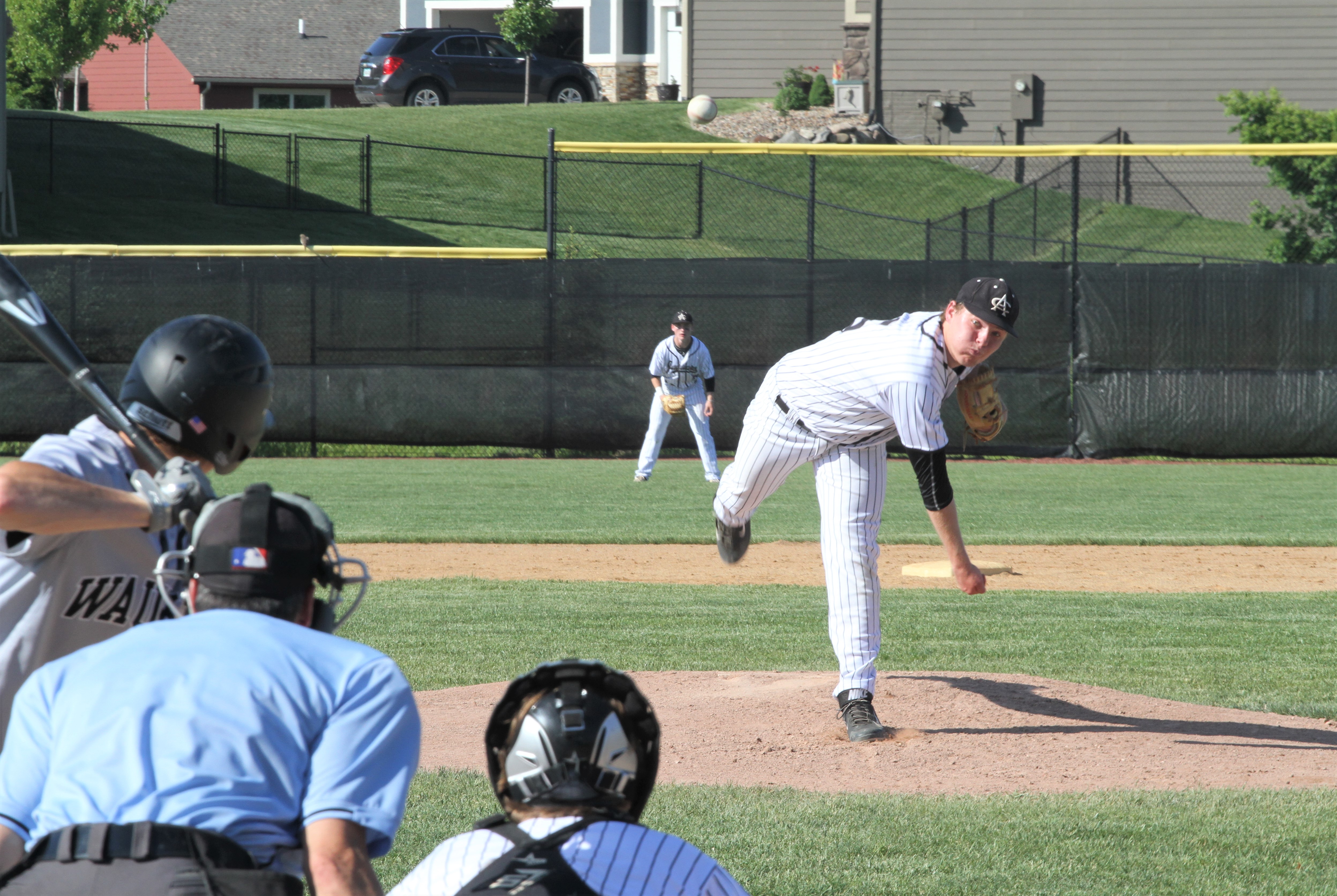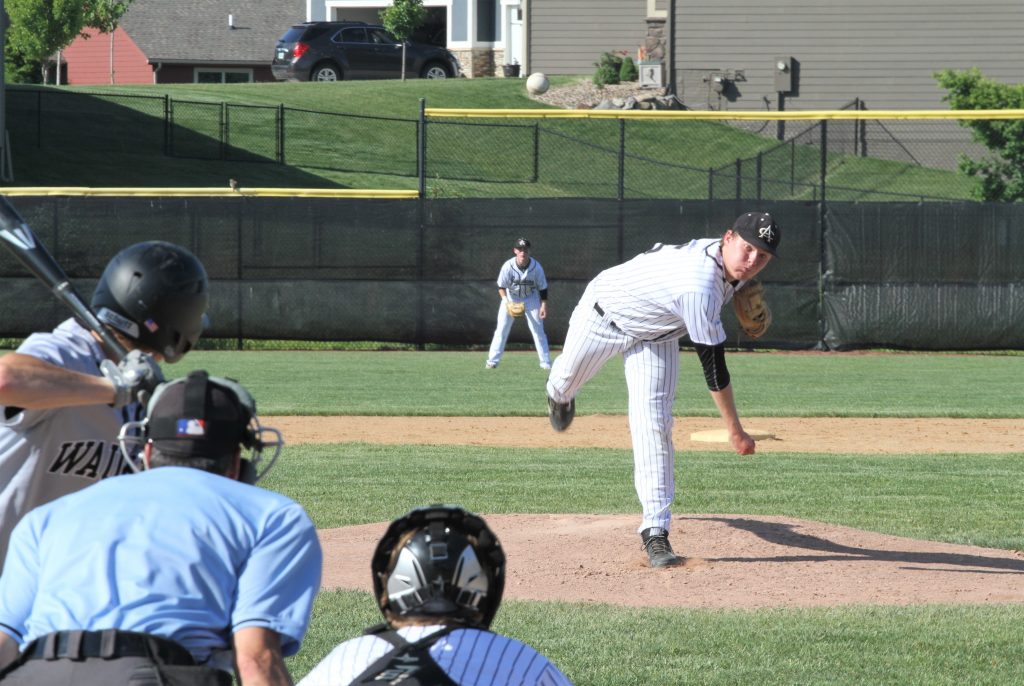 Josh Meador and Logan Neils each pitched a complete game for the Ankeny Centennial baseball team on Thursday.
Unfortunately, Urbandale's pitching–especially that of junior Ty Langenberg–was just a little bit better.
The 10th-ranked J-Hawks got a one-hitter from Langenberg in the first game and went on to sweep a doubleheader against No. 8 Centennial, 2-1 and 3-1, at Urbandale.
"There was good pitching by both sides and very little hitting," said Centennial coach Mark Hey.
The sweep allowed Urbandale, the defending Class 4A state champion, to close the gap on No. 1 Johnston in the CIML Central Conference. The J-Hawks improved to 8-4 in the league and 13-8 overall, while Centennial's records fell to 4-6 and 14-7.
The Dragons lead the conference with an 8-2 mark.
"Our conference just has six outstanding teams in it," Hey said. "It's going to be a battle every time we go against one of those teams, and that's what it was on Thursday."
Urbandale won the opener on a walk-off hit by pitch with two outs in the bottom of the seventh inning. Meador (1-2) took the loss, allowing two earned runs on five hits.
"It was just a real solid performance by Josh," Hey said. "He certainly kept us in the game."
The J-Hawks took a 1-0 lead in the first inning. The score remained that way until the top of the fifth, when Neils tripled for Centennial's lone hit and then scored when Derek Boike hit a sacrifice fly on the next pitch.
"The Urbandale kid made a great attempt to catch the ball (on Neils' hit), but the ball popped out," Hey said.
Langenberg then cruised the rest of the way. He racked up 15 strikeouts while allowing four walks.
"I think the credit really has to go to their pitching," Hey said of the J-Hawks. "We're certainly not happy. If you're going to compete for anything positive in the postseason, you're going to have to be able to hit mid- to upper-80 (mph) fastballs. The Urbandale pitchers just located really well tonight, but I thought our guys made some nice adjustments. We tried to do some things. We just had an off night at the plate, but again, you've got to give credit to their pitchers."
In the nightcap, Urbandale got a combined four-hitter from the trio of Drew Dykstra, Dillon Kuehl and Tucker Langenberg. Dykstra earned the win, allowing one run on three hits while recording six strikeouts over the first four innings.
Kuehl, a freshman, threw two scoreless innings of relief before Tucker Langenberg came in and got the save, striking out two of the three batters that he retired in the seventh.
Urbandale's Brook Heinen had two hits, including a double, in both games. He stole three bases and scored twice in the second game.
Kuehl added a solo homer for the J-Hawks.
"Urbandale is a team that scores a lot of runs, but I think both of our guys did an outstanding job of holding them down," Hey said. "Neils threw outstanding in the second game. He just really did a nice job of mixing and locating his pitches."
Neils (2-1) allowed three earned runs on five hits. He walked three and had five strikeouts.
Meador had a double for the Jaguars, who scored their only run in the fourth inning. Cory Prange was hit by a pitch and later came home on a single by Keaton Gray, who went 2-for-3 in the loss.