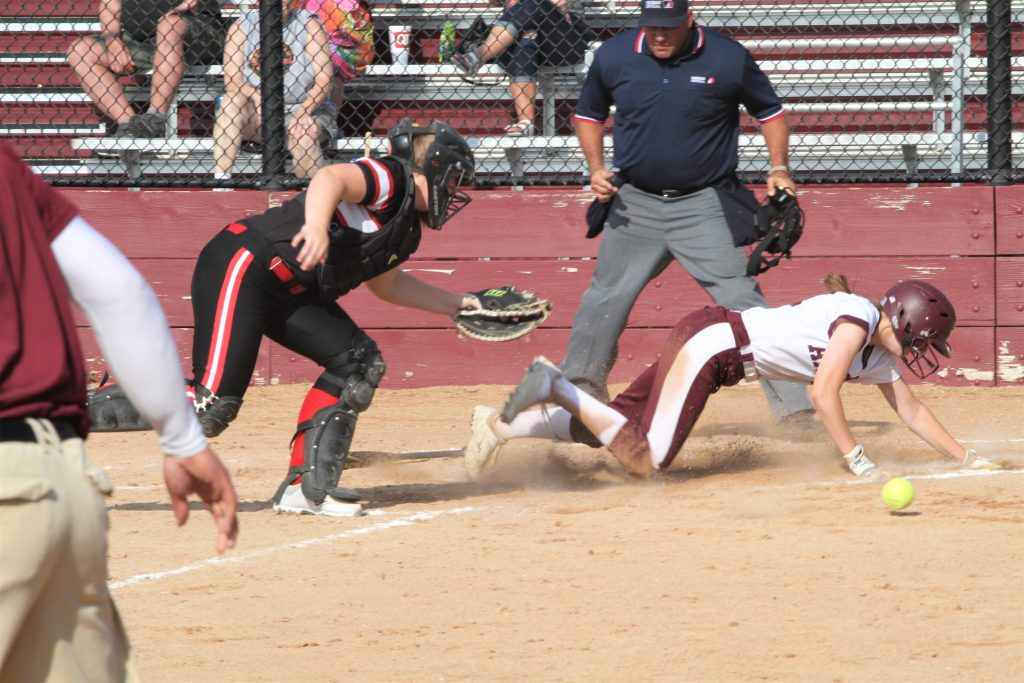 The Ankeny softball team stayed above the .500 mark by winning the second game of Thursday's non-conference doubleheader against visiting Des Moines East, the No. 15 team in Class 5A.
The Hawkettes held on for a 6-5 victory after dropping a 4-3 decision in the opener. They are now 11-10 on the season, while East's record is 15-9.
Ankeny scored in four of the first five innings while building a 6-0 lead. The Scarlets rallied for three runs in the sixth inning, then scored two more in the seventh before reliever Paige Jacobsen got the final out to earn a save.
Kayla Brummer (3-1) was the winning pitcher, allowing three runs–none of them earned–on eight hits over the first 5 2/3 innings. Ashtyn Billings then got the next three outs before Jacobsen took over.
Jasmine Rumley went 2-for-3 with two doubles and one RBI in the win. Marina Carter also went 2-for-3 with a double.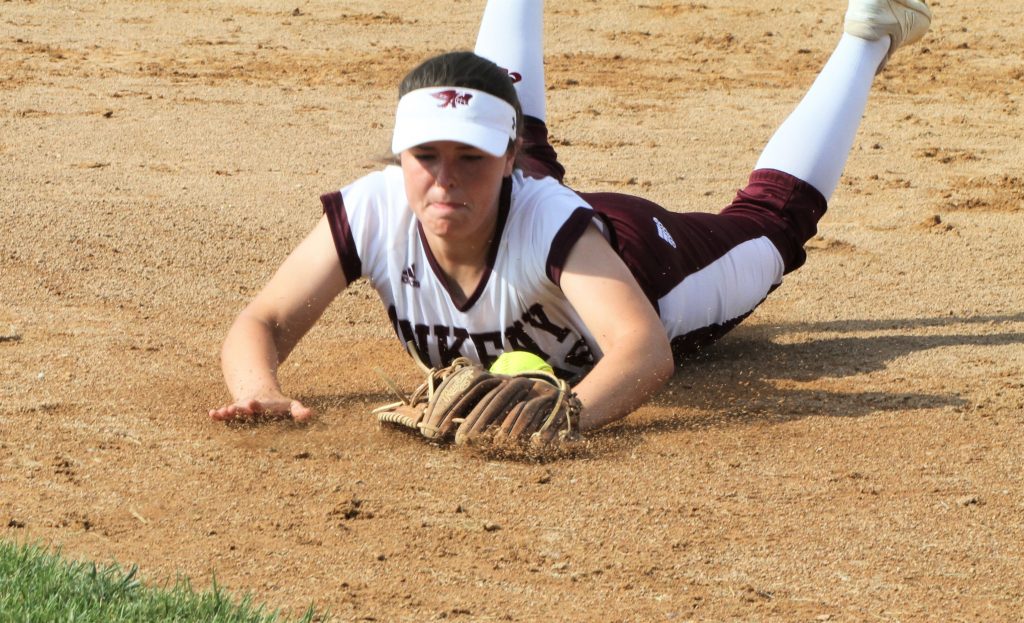 Anna Voigt drove in three runs for the Hawkettes. Zoe Baker doubled and knocked in a run.
East used a two-run fourth inning to break a 2-2 tie in the opener. Josie Lucas and Madi Inman each doubled and had one RBI for the Scarlets, while Keiana Giboo and Jordyn Slagle each went 3-for-4.
CJ Banner tossed a six-hitter and had eight strikeouts to outduel Jacobsen (4-6), who allowed nine hits while going the distance. Jacobsen walked none and had two strikeouts.
Ankeny's Gillian Overturf went 2-for-2 and scored a run. Rumley had a hit and stole two bases.