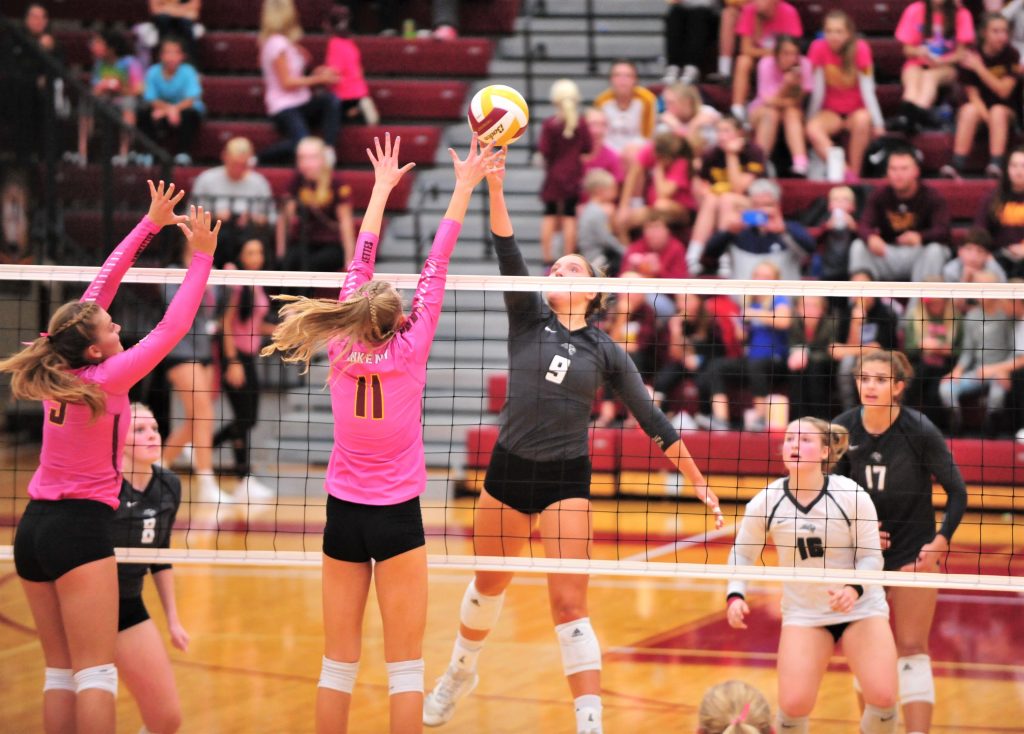 Four athletes from Ankeny were among those honored at the Des Moines Register's Sports Awards on Friday at Wells Fargo Arena.
The Register announced the top performers in each of their 21 All-Iowa teams. Ankeny Centennial volleyball standout Kenna Sauer, Ankeny cross country star Tim Sindt and Ankeny distance swimmer Trent Frandson were all named the Athlete of the Year in their respective sports.
Sauer, an outside hitter, helped Centennial to the Class 5A state title for the fourth time in five seasons. She bounced back from an injury-plagued junior season to hit .317 for the Jaguars while averaging nearly four kills per set.
Sauer, a Missouri recruit, racked up 53 kills in three matches at the state tournament and was named captain of the 5A all-tournament team. She was also named to the Register's Elite All-CIML squad.
Sindt raced to his second consecutive Class 4A championship, posting a time of 15 minutes 36 seconds. He was a repeat Elite selection and was ranked No. 1 all season by the state's coaches.
Sindt, an Iowa State recruit, was also one of the state's top distance runners during the track season. He won both the 3,200 and 1,600 titles.
Frandson, a sophomore, led Ankeny to the first state swimming title in school history. He swept both the 200 and 500 freestyle crowns.
Frandson set a state record in the 500 freestyle, posting a time of 4:23.46. He also helped the Hawks to runner-up finishes in both the 200 and 400 freestyle relays.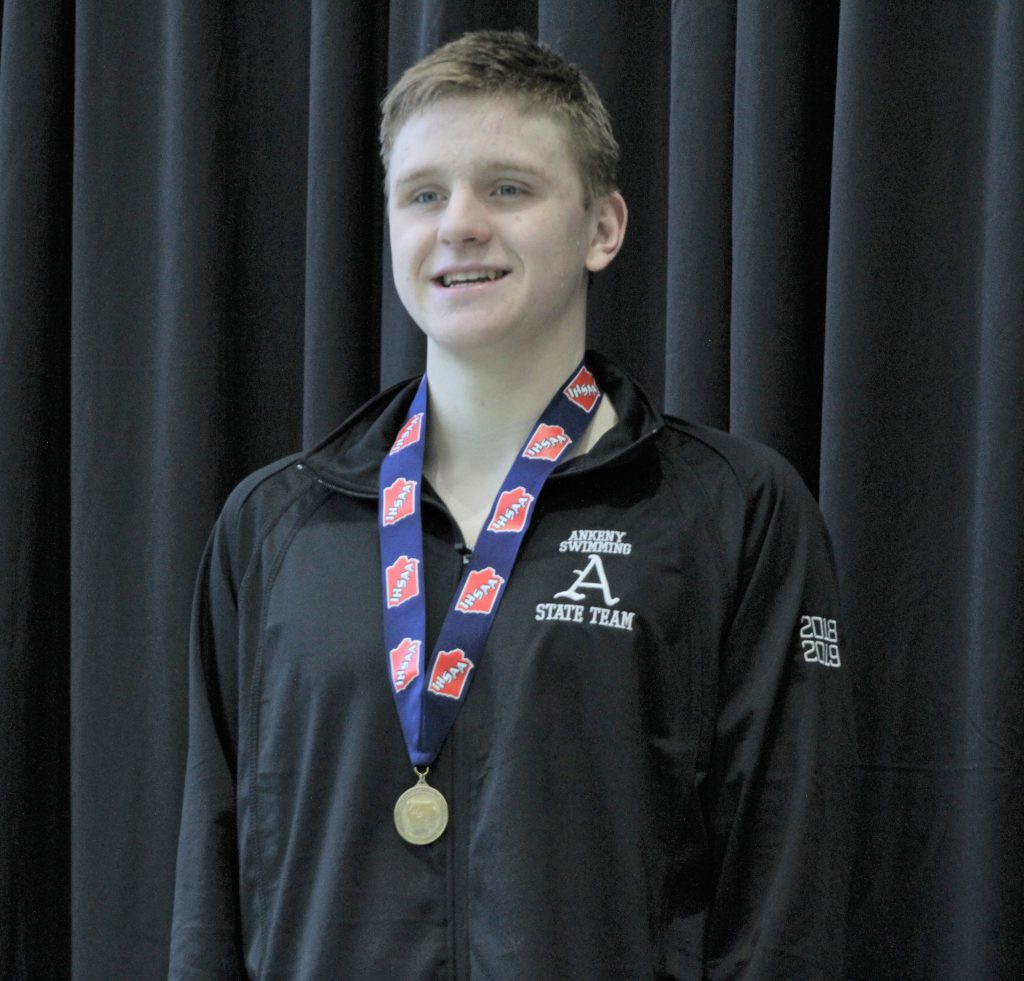 Another Ankeny athlete, Nick Mast of Centennial, was named the Special Olympics Iowa Boys' Athlete of the Year. He has been competing in Special Olympics for 12 years.
During his career, Mast has qualified for 15 state competitions and won eight gold medals. He will be competing at his sixth consecutive State Summer Games this month.
The winners were selected by the Sports staff members of the Register and Iowa City Press-Citizen.