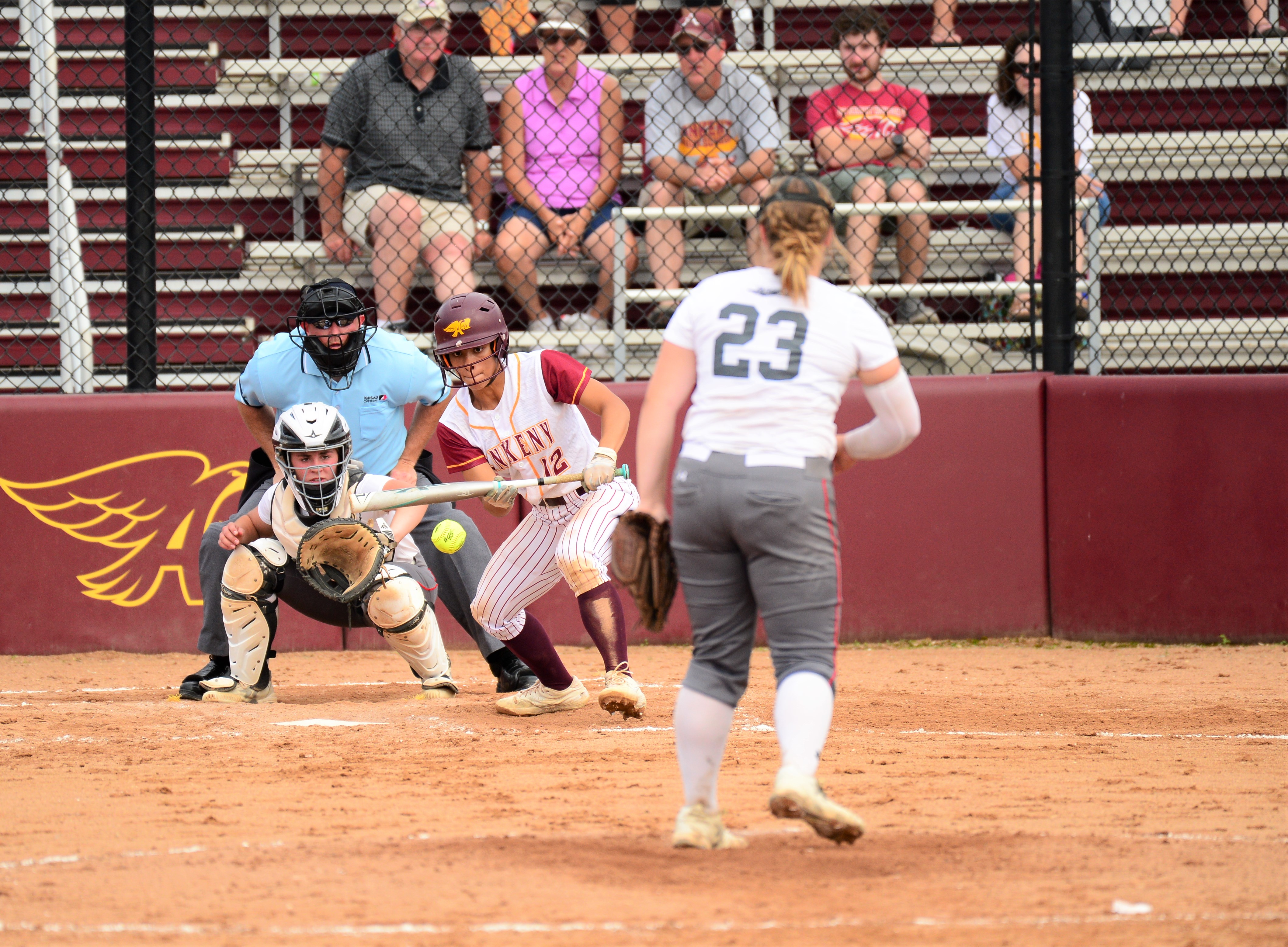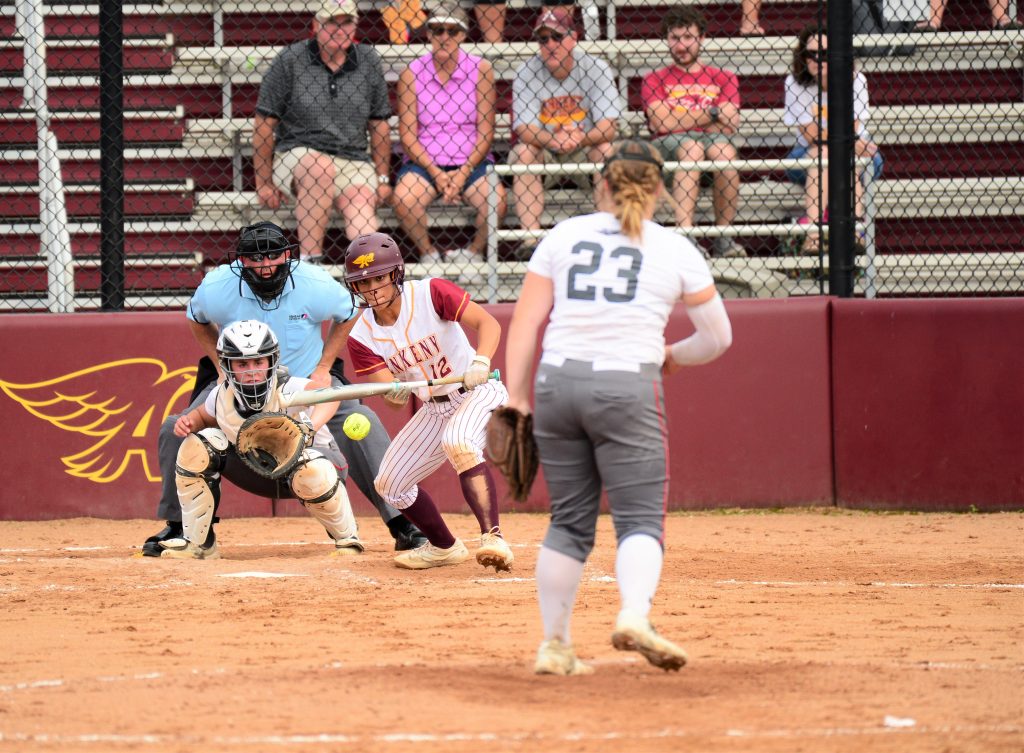 One step forward. One step back.
That seems to be the trajectory for the Ankeny softball team, which continued its up-and-down season on Saturday by splitting a pair of games against ranked opponents at the Brent Prange Classic.
The Hawkettes rolled to a 9-1 victory over Pleasantville, the No. 3 team in Class 2A. They then dropped a 12-6 decision to Ballard (Huxley), the No. 9 team in Class 4A.
Ankeny has now alternated wins and losses in its last eight games. The Hawkettes are 12-11 on the season heading into Monday's doubleheader at Dowling Catholic.
Ankeny pounded out 12 hits in the win over Pleasantville (19-6). Jasmine Rumley went 4-for-4 with a triple and two RBIs, stole a base and scored three times.
Zoe Baker went 2-for-4 with a double and three RBIs. Marina Carter went 2-for-3 with a double and drove in two runs.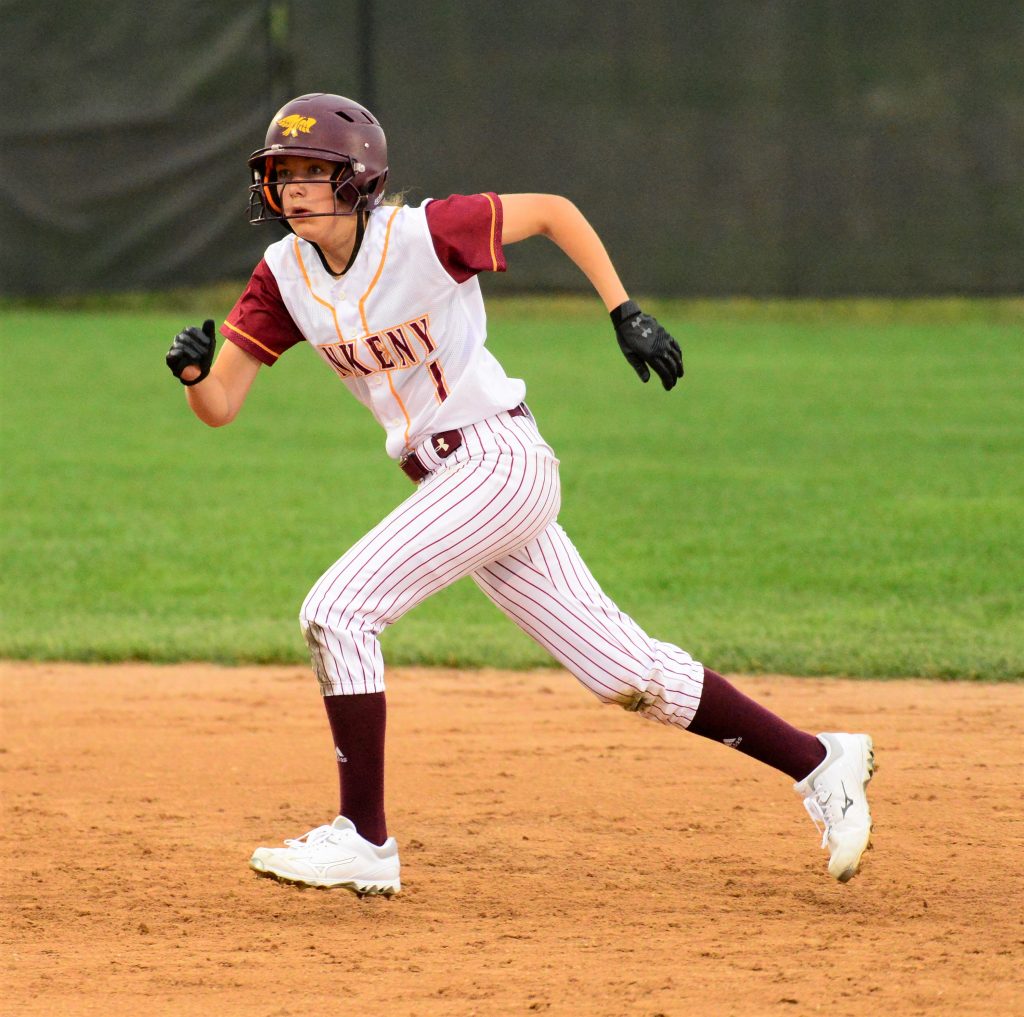 Ashtyn Billings went 3-for-4. She scored one run and knocked in another.
Paige Jacobsen (5-6) tossed an eight-hitter to earn the victory. She walked one and had six strikeouts.
Kayla Brummer (3-2) took the loss against Ballard, allowing six earned runs in 3 2/3 innings. She was relieved by eighth grader Kendra Winfrey, who made her varsity debut for the Hawkettes.
Ballard (20-8) held a 5-2 lead after six innings, then erupted for seven runs in the top of the seventh. On May 22, the Bombers used a five-run seventh inning to hand Ankeny a 10-9 loss in its season opener.
Anna Voigt went 3-for-4 with a double and one RBI in the loss. Rumley went 2-for-4 and scored twice, while Carter went 2-for-4 with a double and two RBIs.
Shelby Romig went 2-for-3 and had one RBI. Madeleine Murphy also drove in a run.