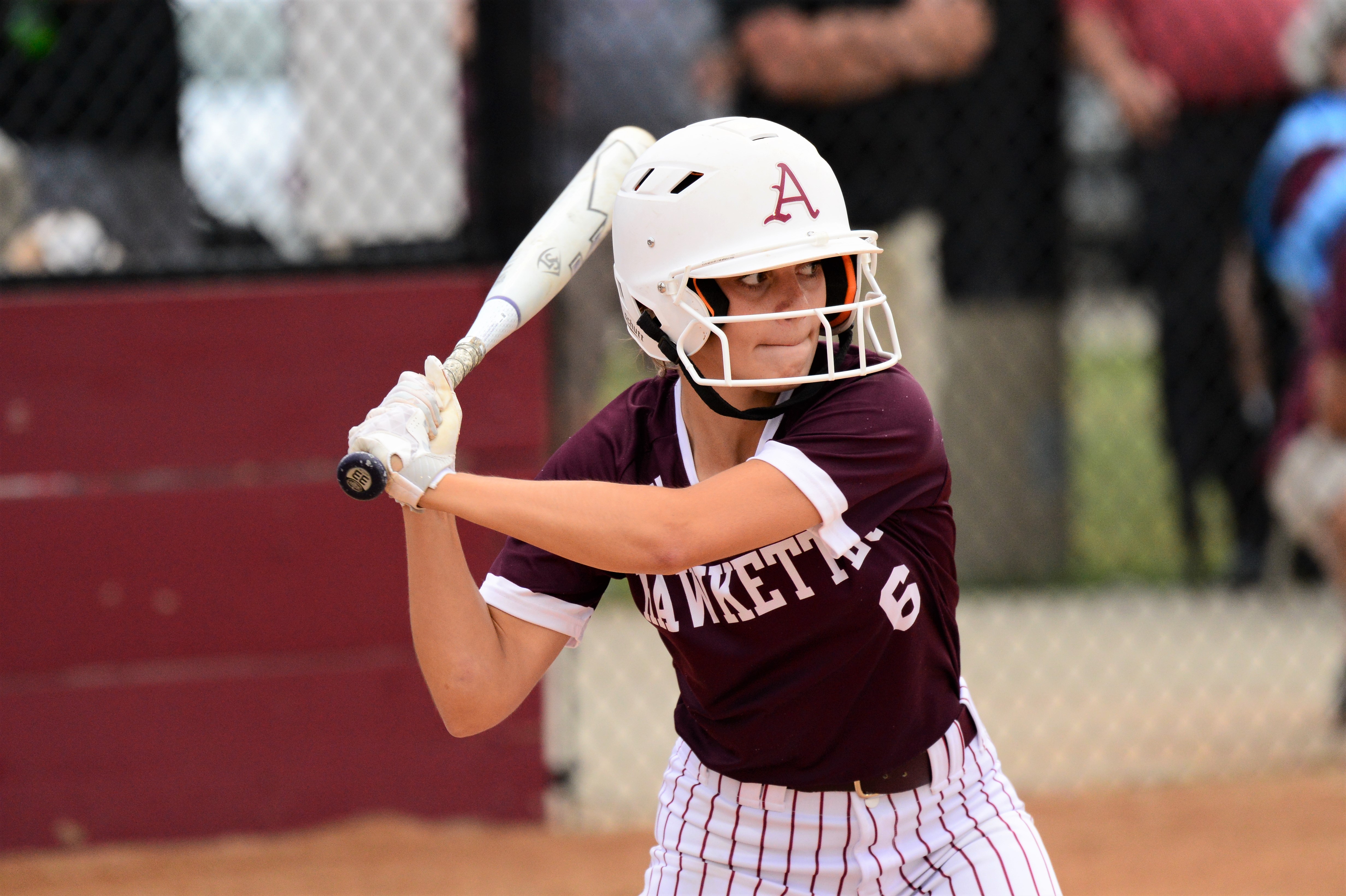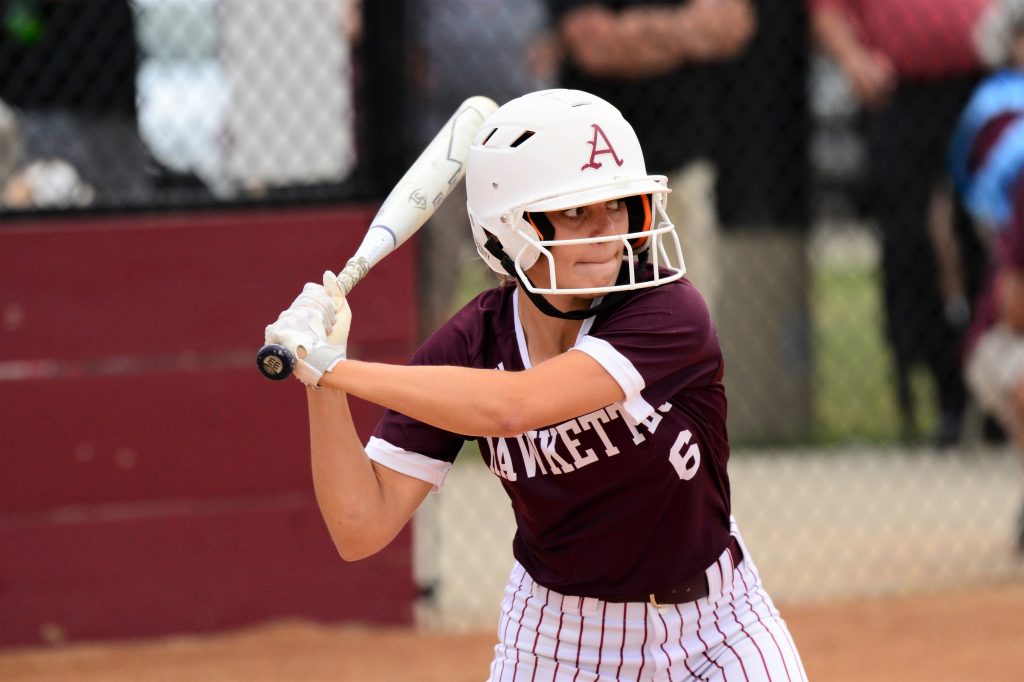 Senior outfielder Anna Voigt has helped the Ankeny softball team to a 12-11 record.
Voigt is batting .493 with eight doubles, one triple and 27 RBIs. She has stolen 13 bases in 14 attempts.
Here is some inside info on Voigt:
Congratulations on an outstanding season thus far. What has been the highlight for you?
So far this season I really think that a highlight point to me would be the first game we played against Ankeny Centennial (on June 17). I really felt as if that game was one of the best games we played as a team both performance-wise and the energy was outstanding. We really wanted it that night, and you could feel it the entire night.
You have been among the top hitters in Class 5A all season. Are you surprised at all by your success?
I wouldn't say I am surprised at my success so far. I really have worked hard for this and put in the work during the season as well the off-season. I feel as if all that hard work is paying off and finally showing in my results, and I couldn't be more happy with how I am playing right now.
What do you think has been the key to your success?
I think the key to my success this season has been being really relaxed. I try not to get too worked up about much during the game and to take it one pitch and play at a time. Not to get too caught up in what's happening and slow down in order to really give my best for my team and myself.
As a senior, are you trying to be a leader for the team?
This year as a senior I am trying really hard to be a leader for everyone. I know what all our coaches expect of us and I really try to encourage and push our girls in a respectful way to help the whole team get better together!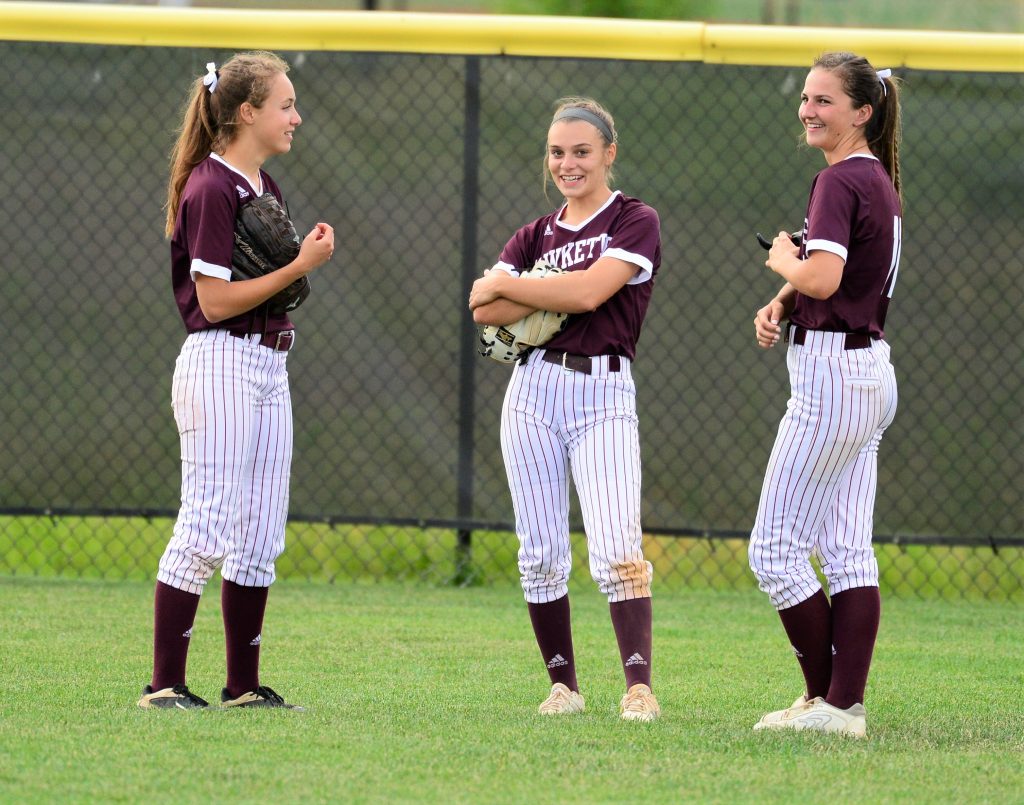 Coach Bingham recently told me that you're a doubles and line-drive hitter, but that you'll eventually hit a home run sometime this season–which would be the first one of your varsity career. If you hit one, do you think you'd jump out of your shoes running around the bases?
If I hit a home run this season, with it being my first one, I would for sure be jumping out of my shoes out of excitement!
One of your teammates, Jasmine Rumley, has already hit six home runs this season and 26 in her career. Does she amaze you sometimes with her power?
At this point of the season and after a couple of years of playing with her, it doesn't surprise me seeing the power she does have. It's just who she is, and I love it.
Goals for the rest of the season?
My goals for the rest of the season would probably be to continuously get better as a team every day and strive to play the best we can each and every game. We want to get to the state tournament together and to end the season knowing we gave it our all.
You played in the state tournament as an eighth grader in 2015. What do you remember from that experience?
Going to state as an eighth grader was an experience that everyone should be able to have. That week of being in Fort Dodge is hands down one of the most fun times during my softball career. The girls and coaches made it so unbelievably fun and playing in Fort Dodge, on those fields, is always an amazing place to be. The environment and energy during state week is a great feeling you never forget and this year we're really going to strive to get there and make it another appearance for Ankeny softball.
What would that mean to you to finish your high school career with another trip to state?
Making it to state this year would mean so much to me. To know that our girls really finished strong and ended up there would really make my heart happy. I want every one of our girls this year to experience state and to know what it's like to be on those fields during state week.
You are headed to Indian Hills Community College to play softball next year. What made you choose Indian Hills?
There were a lot of things that made me choose Indian Hills. The school is a great, welcoming place to be and it really felt like the right fit for what I wanted. Not only that, but the softball team seems like they all really go all out every year and play to have fun. The coach as well was a major reason why I picked IH. She seems like a very down-to-earth, hard-working coach who wants the very best for all the girls on the team.
I know former Ankeny Centennial standout Chloe Olson had a tremendous freshman season at Indian Hills. Has she told you much about the program, and are you looking forward to becoming her teammate?
She has told me a couple things about the program and hearing more about it makes me very very excited to be there with her, the coach and everyone else on the team. It seems like it was a great, fun past season for her, and I really feel as if I'll get that same experience!