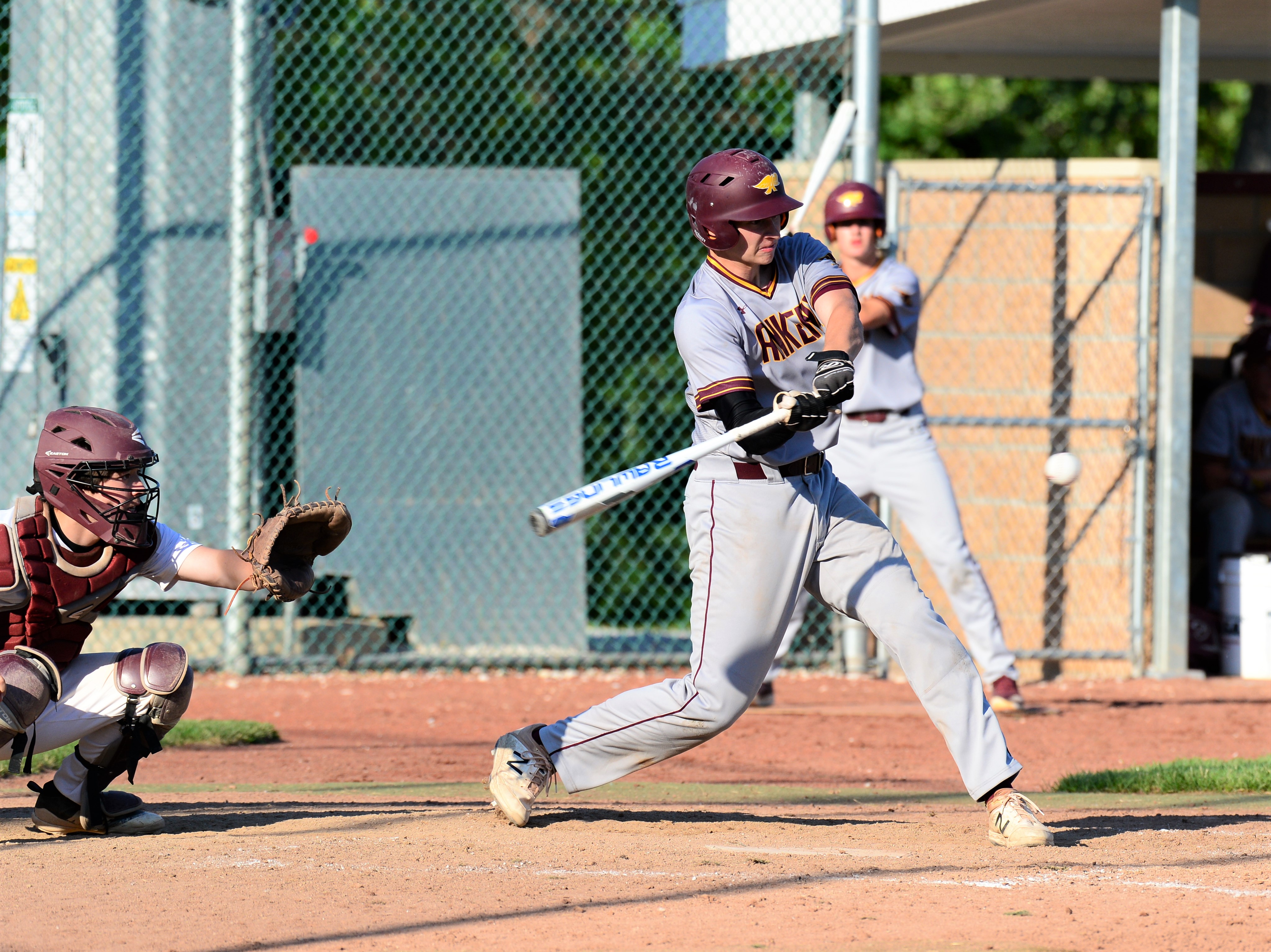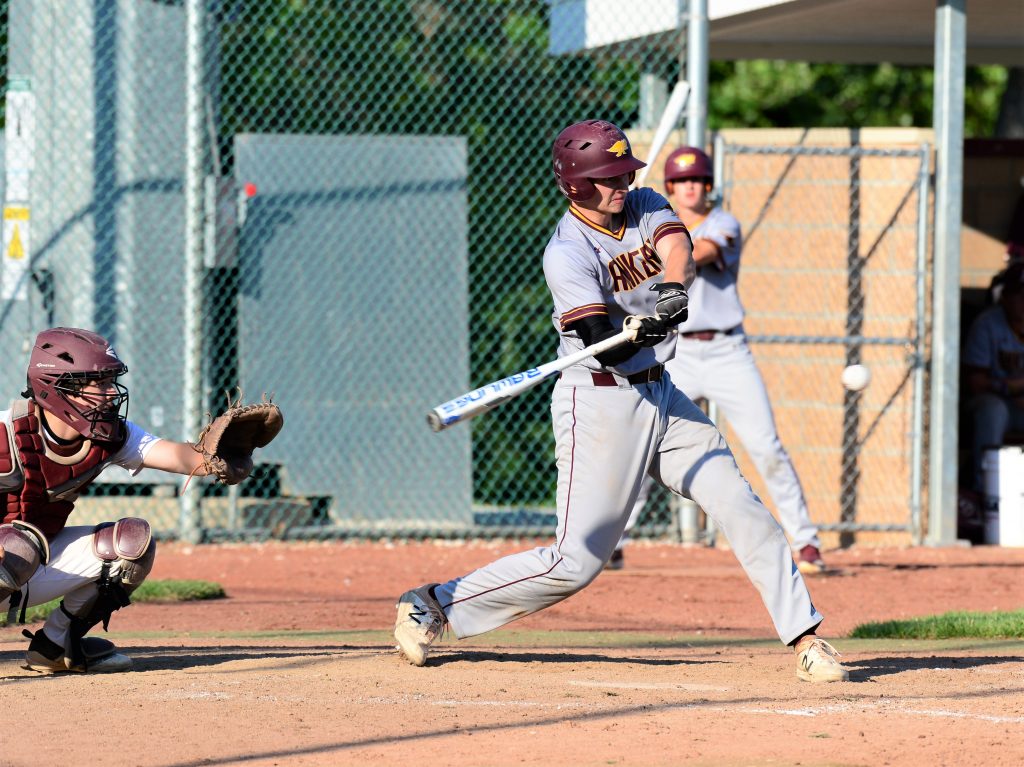 The Ankeny baseball team was challenged by head coach Joe Balvanz after the Hawks dropped the first game of Monday's doubleheader at fifth-ranked Dowling Catholic.
Balvanz's message was heard loud and clear by his players.
The Hawks responded with a 9-4 victory in the nightcap to salvage a split of the twinbill. They are now 5-6 in the CIML Central Conference and 11-10 overall, while Dowling's records are 6-5 and 15-7.
"I was really disappointed with the way they came out and competed in the first game," Balvanz said. "I know we have a lot of youth out there and they're kind of learning on the job, but we've been pretty patient with them. This was one of the first times all year that I've questioned their competitiveness and kind of challenged them a little bit. It was nice to see them respond the way that they did."
Evan Lyons got the Hawks off to a great start with a three-run double in the first inning. He went 2-for-2 with a walk.
"That was a huge two-out hit," Balvanz said. "He hit an 0-2 fastball over the centerfielder's head."
Ankeny scored two runs in the second inning, then added single runs in each of the next four frames. Cael Boyd went 2-for-3 with two walks, stole three bases and scored four runs.
"We jumped out to a 3-0 lead right away, and we just kept extending it," Balvanz said.
Mo Watson went 2-for-4 with a double and two RBIs. Jase Bauer also drove in two runs.
Will Johnson (1-1) earned the victory, allowing two earned runs over the first 4 1/3 innings. He combined with Austin Coyne and Chris Spear on a seven-hitter.
"Will pitched really well with a lead," Balvanz said. "Austin came in and got five outs, and then Chris finished it."
The Maroons posted a 3-1 victory at Ankeny on June 3, but the second game of that doubleheader was postponed due to rain and has been rescheduled for July 6. The Hawks can earn a split of the season series with a win over Dowling next month.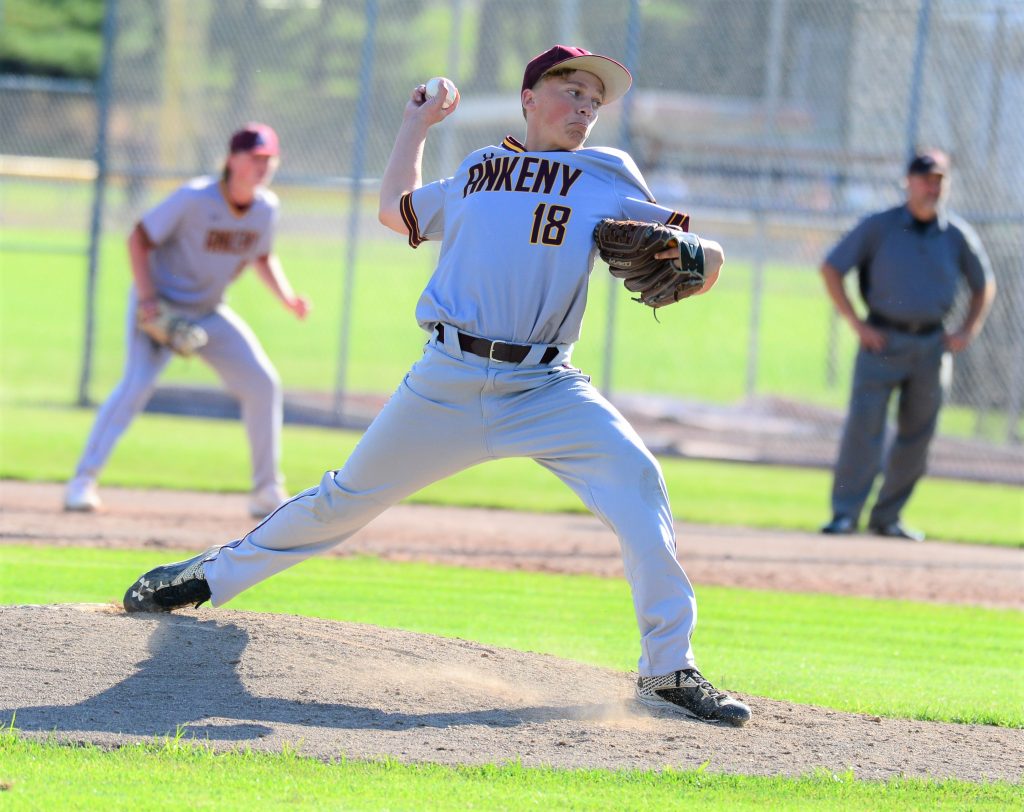 "We're teaching these guys to be resilient and to just keep competing," Balvanz said. "That was the message between games on Monday. You've got to be ready every night in this league."
Dowling won Monday's opener, 11-1, in five innings. It was the Maroons' seventh victory in their last eight games.
Ankeny starter Weston Fulk (0-2) got through the first inning unscathed before Dowling erupted for four runs in the second. The Maroons then continued to put up crooked numbers after Balvanz went to his bullpen.
"They were hitting the ball hard," Balvanz said. "We weren't competitive on the mound, at the plate or in the field."
Watson doubled and drove in Ankeny's lone run in the fifth inning. The Hawks had just four hits off Dowling pitchers Sam Young and Logan Cox.
Collin Cook went 4-for-4 and had three RBIs to lead the Maroons. He also stole four bases.