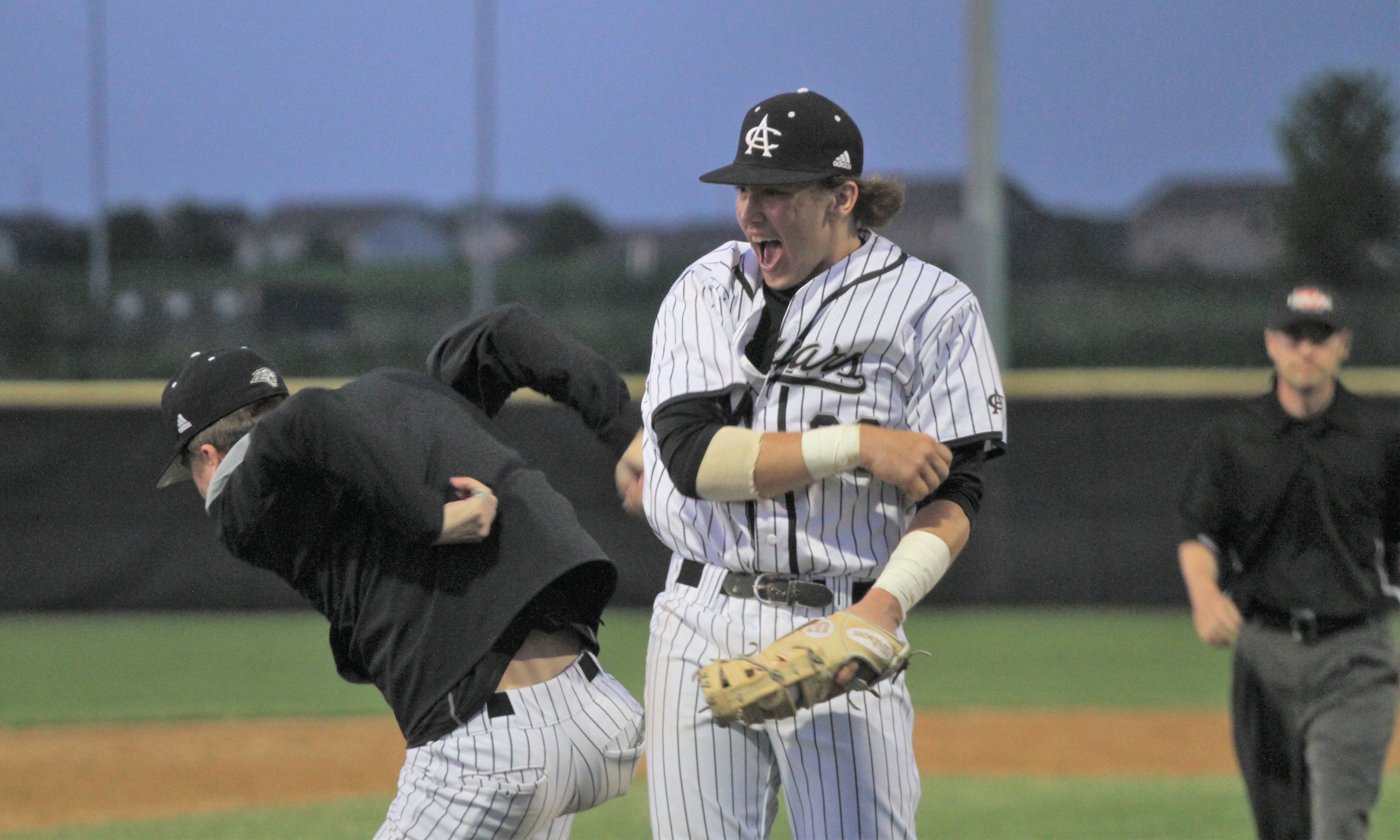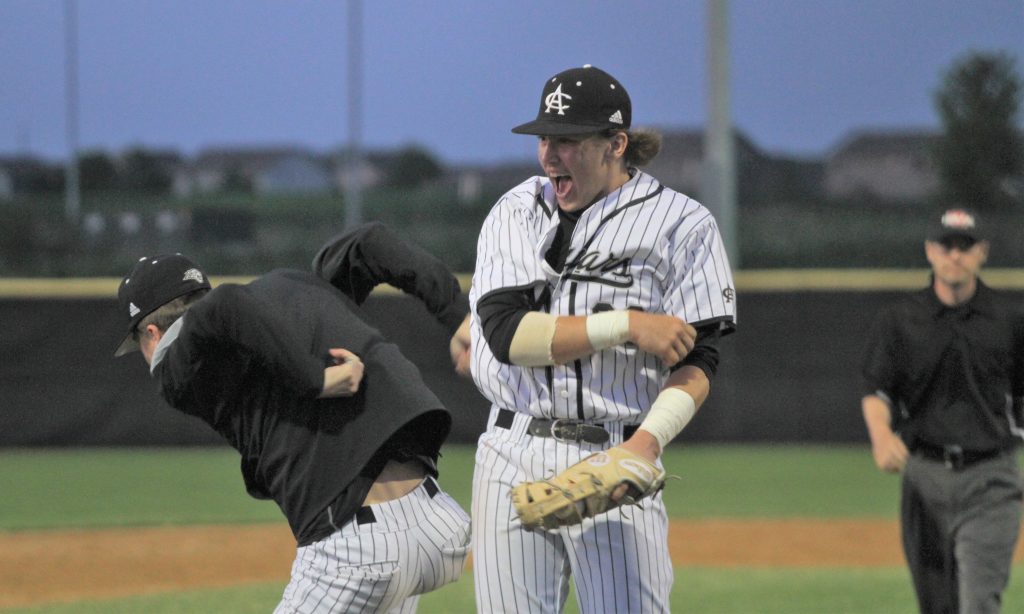 Ankeny Centennial's Keaton Gray injured his throwing arm during Monday's doubleheader against the top-ranked Johnston baseball team.
The junior infielder was still able to turn a game-ending double play to give the No. 9 Jaguars a 4-3 victory in the nightcap, allowing them to earn a split of the twinbill after visiting Johnston won the opener, 12-1, in six innings.
"It was big," Gray said of the win that snapped Centennial's three-game losing skid. "We knew that Johnston was really good coming in, and we knew that we needed to get a win. Just having everyone into the game really helped a lot. Even the bench–even if they didn't play–they really did a lot for us tonight."
Gray went 2-for-3 and drove in a run for the Jaguars. He started the game at shortstop, where he made a perfect relay throw to catcher Ryan Vermeer in the fifth inning to cut down Johnston runner Caden Steck, who was trying to score the tying run on a double by Jacob Swansen.
"It was a very good throw–right on the money," Vermeer said. "It gave us a chance to win this game."
Leftfielder Derek Boike fired a strike to Gray, who was surprised when he saw Steck rounding third base.
"They were sending him all the way," Gray said. "I just gave it my all and hurt my arm a little bit."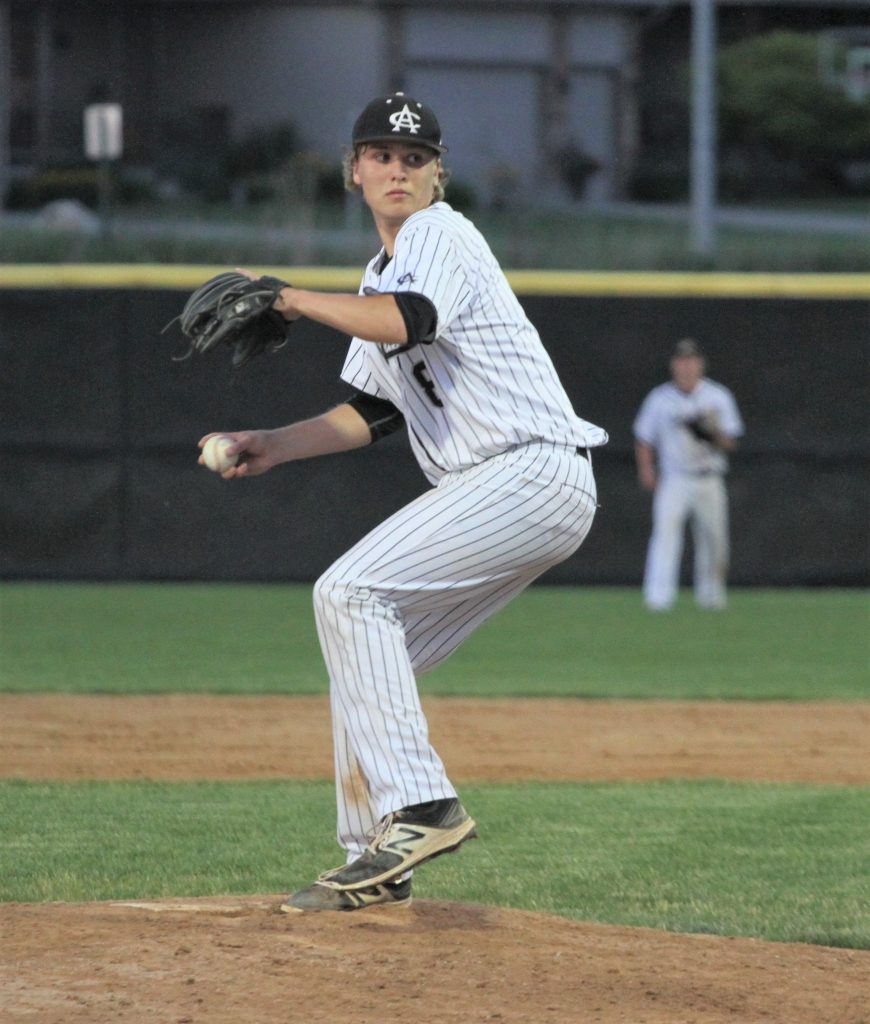 Gray then switched places with second baseman Cory Prange in the top of the sixth inning after making a throw to first that teammate Trey Morris had to dig out of the dirt.
"I've got to thank Trey a lot," Gray said. "I skipped it over there and he picked it."
In the bottom of the sixth, Gray reached on an error with one out. He then tried to score an insurance run on a double by Gabe Monosmith, but was thrown out in a close play.
"The umpire said I missed the plate," Gray said. "I thought I got it, but it is what it is. It doesn't matter now–we got the win."
Vermeer pitched the final two innings in relief of Tyler Heinzerling to earn his second save. He gave up a one-out double by Peyton Williams and an infield single by Andrew Nord in the seventh, but the game ended when Nick Crandell hit a soft liner to Gray, who then made the short throw to Morris for the final out.
Vermeer was making just his fourth appearance on the mound this season.
"You've just got to trust your stuff and execute pitches and then trust that your defense behind you is going to make some great plays, like Avery (Gates) ran a ball down in center field and Keato with that double play at the end," Vermeer said. "We have a bunch of great fielders behind me."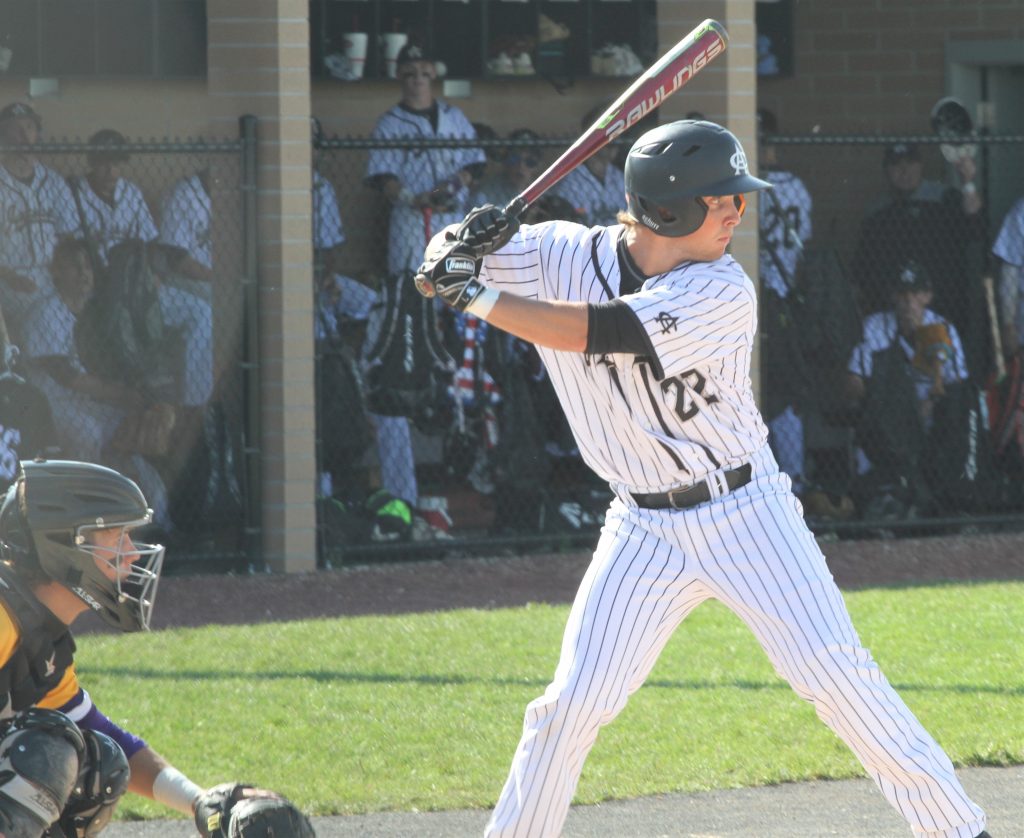 Heinzerling (4-0) pitched five solid innings to remain unbeaten. He allowed three earned runs on five hits, walked three and had four strikeouts.
The Jaguars improved to 5-7 in the CIML Central Conference and 15-8 overall. Johnston's records dropped to 9-3 and 19-3.
"It was a really good win for us. We're going to build on this," Vermeer said. "We hit a little rough patch, but it just happens in baseball sometimes. It was a good win for us, but it's not the highlight of our season. We've still got things to do down the road."
Johnston used an eight-run fourth inning to break a scoreless tie in the first game. All eight runs were unearned against Morris (3-2), who had cruised through the first three innings.
The Jaguars committed six errors in the loss and had just four hits off two Johnston pitchers. Crandell earned the victory, recording four strikeouts over five scoreless innings.
Reece Anderson had two of the Dragons' five doubles. Steck knocked in three runs.