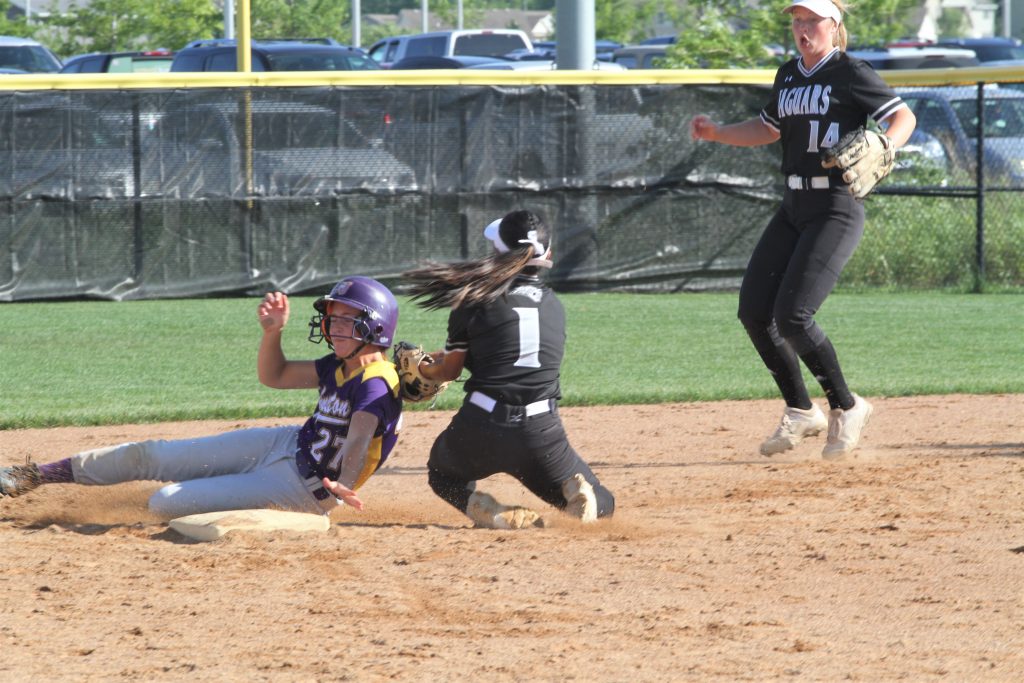 One big hit from Kennedee Jones wasn't enough to prevent the eighth-ranked Johnston softball team from completing a sweep of Monday's doubleheader at Ankeny Centennial.
Jones hit a grand slam in the third inning to give the Jaguars a 5-3 lead in the nightcap, but Johnston answered with three runs in the fourth and went on to post an 8-5 victory. The Dragons also won the opener, 8-3, to take over sole possession of first place in the CIML Central Conference.
"I believe we could have played better as a team," said Jones. "We're going to practice (Tuesday) and hopefully work out some kinks that we need to."
Johnston improved to 10-2 in the conference and 19-8 overall. Centennial's records dropped to 8-4 and 14-10.
"Johnston's a really good program, and they came in here ready to play from the get-go," said Centennial coach Brett Delaney, whose team had its four-game winning streak snapped. "It's something we didn't do, but it's something we're going to get better at and be ready to go from that first pitch the rest of the season."
The Dragons jumped out to a 3-1 lead in the second game before Jones cleared the bases with her third home run of the season.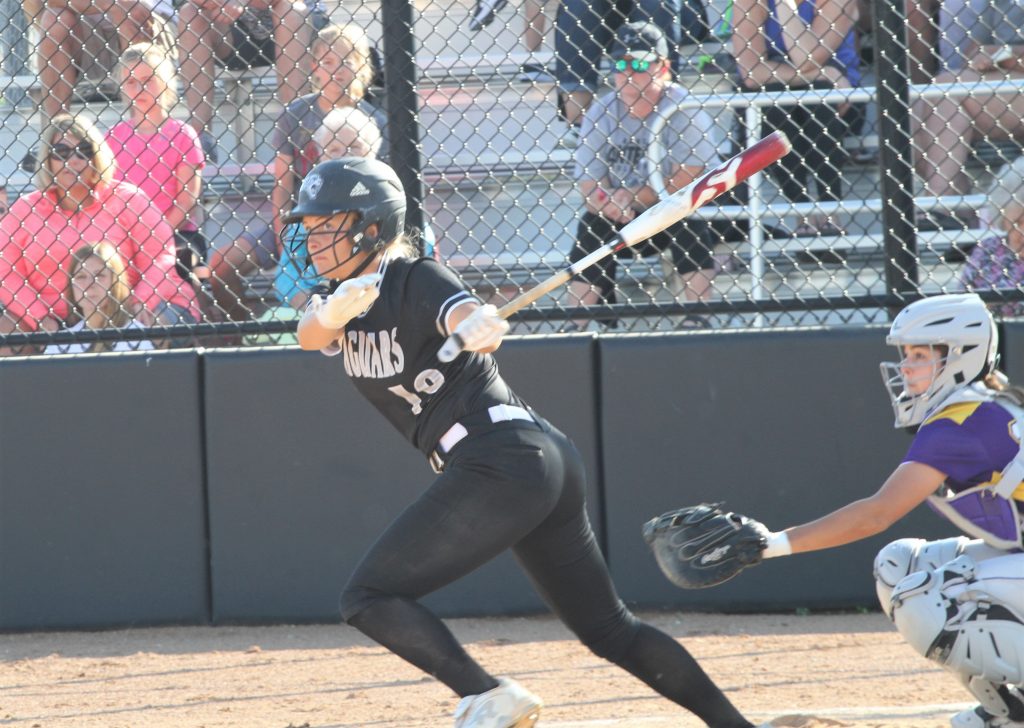 "It was mostly right down the middle," Jones said. "I just waited on it and hit it. I thought it was going to hit the fence. I was expecting it to go over (the outfielder's) head and then I saw it go over (the fence) and I was really excited. That was my first grand slam."
Jones connected off Johnston pitcher Lexi Gootee.
"She stepped up to the plate," Delaney said. "She's been hitting the ball really well. She's been putting in a lot of work and doing a lot of the detail work in the cages, and it was really impressive to see her putting her hard work into play."
However, Gootee then settled down and shut the Jaguars out the rest of the way. She finished with a nine-hitter.
Johnston, meanwhile, pounded out 14 hits off three Centennial pitchers. Sam Klug (5-2) took the loss.
Chloe Fehn went 4-for-4 for the Dragons with a home run, two doubles and two RBIs.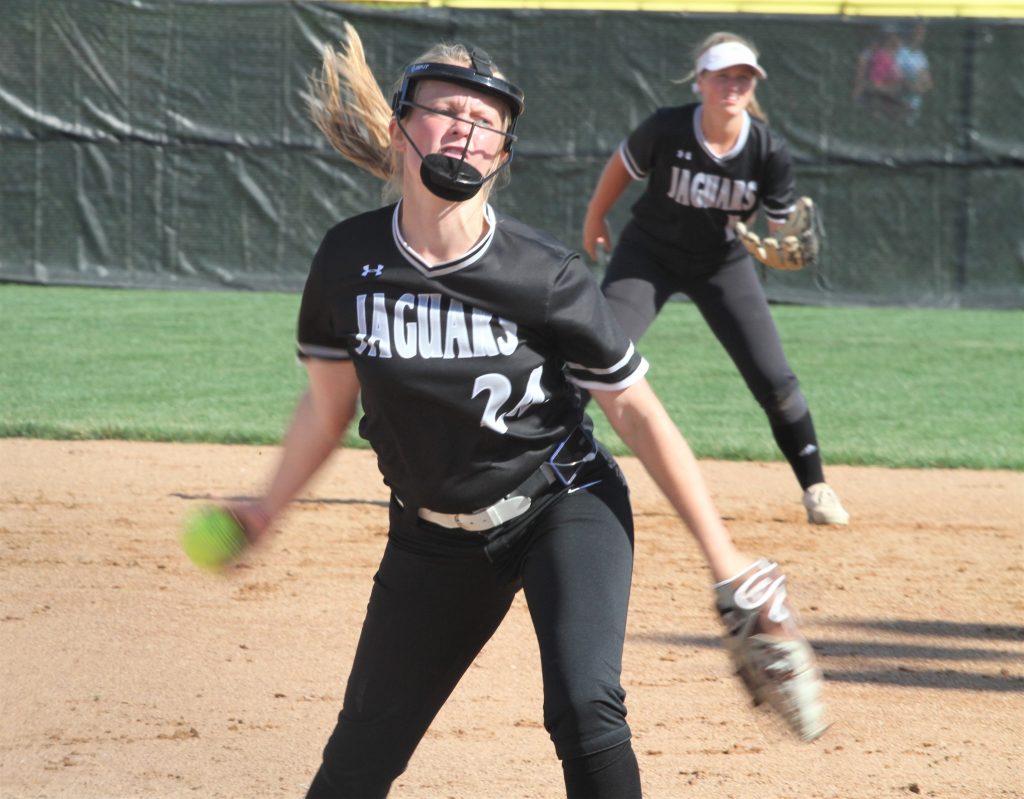 "That's a good squad," Delaney said. "They've improved a lot since we (split a doubleheader on June 3), and so have we. They're a team we're going to have to beat to get to state or to win a state title. It was not the outcome we wanted, but we'll get better and come back for the next one."
The Jaguars committed four errors in the first game. Johnston scored three runs in the first inning off Kayla Stone (2-6) and eventually built an 8-0 lead.
"Those defensive errors haven't happened to us much this season," Delaney said. "It's one where it kind of threw us for a loop and rattled the girls a little bit, and we just didn't respond the best to overcoming those errors as a team."
Ava Smithson and Allie Bustad each homered and drove in two runs for the Dragons. Fehn went 4-for-4, stole two bases and scored two runs.
Centennial avoided a shutout when Jones hit an RBI double in the sixth inning off Hannah Hughes. Pinch-hitter Lizzy Klunder later knocked in two more runs with another double.
Anna Christiansen went 2-for-3 and scored a run for the Jaguars, who will host North Polk (14-8) on Tuesday.