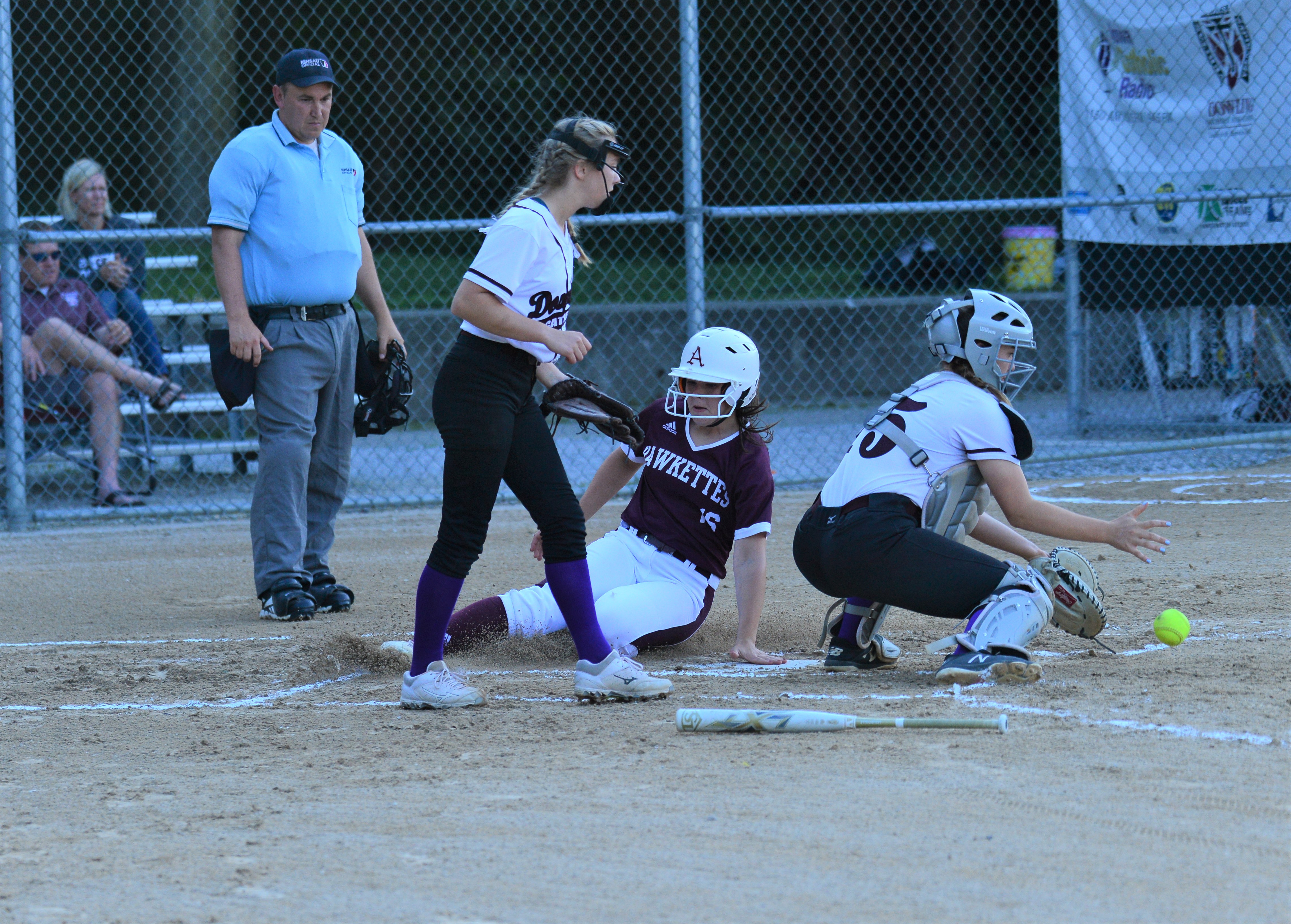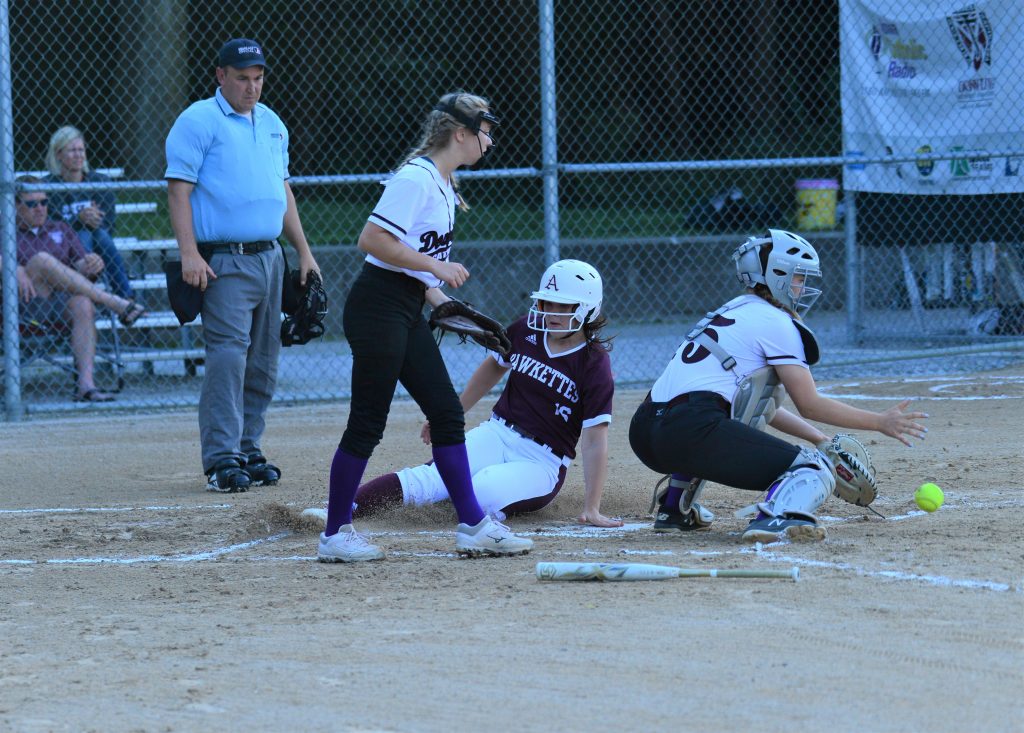 Prior to Monday night, the Ankeny softball team had played seven doubleheaders this season and had yet to sweep any of them.
The Hawkettes finally got one.
Ankeny relied on strong pitching performances from Paige Jacobsen and Kayla Brummer as the Hawkettes rolled to a pair of victories at Dowling Catholic, 9-0 and 7-1.
"We pitched so well tonight, and our defense was good, too," said Ankeny coach Dave Bingham. "We knew we were going to be a team that could score some runs, but when we do those other two things as well, that makes us really tough."
Jacobsen tossed an eight-hitter in the opener. She evened her record at 6-6.
"Paige was not going to give them anything," Bingham said.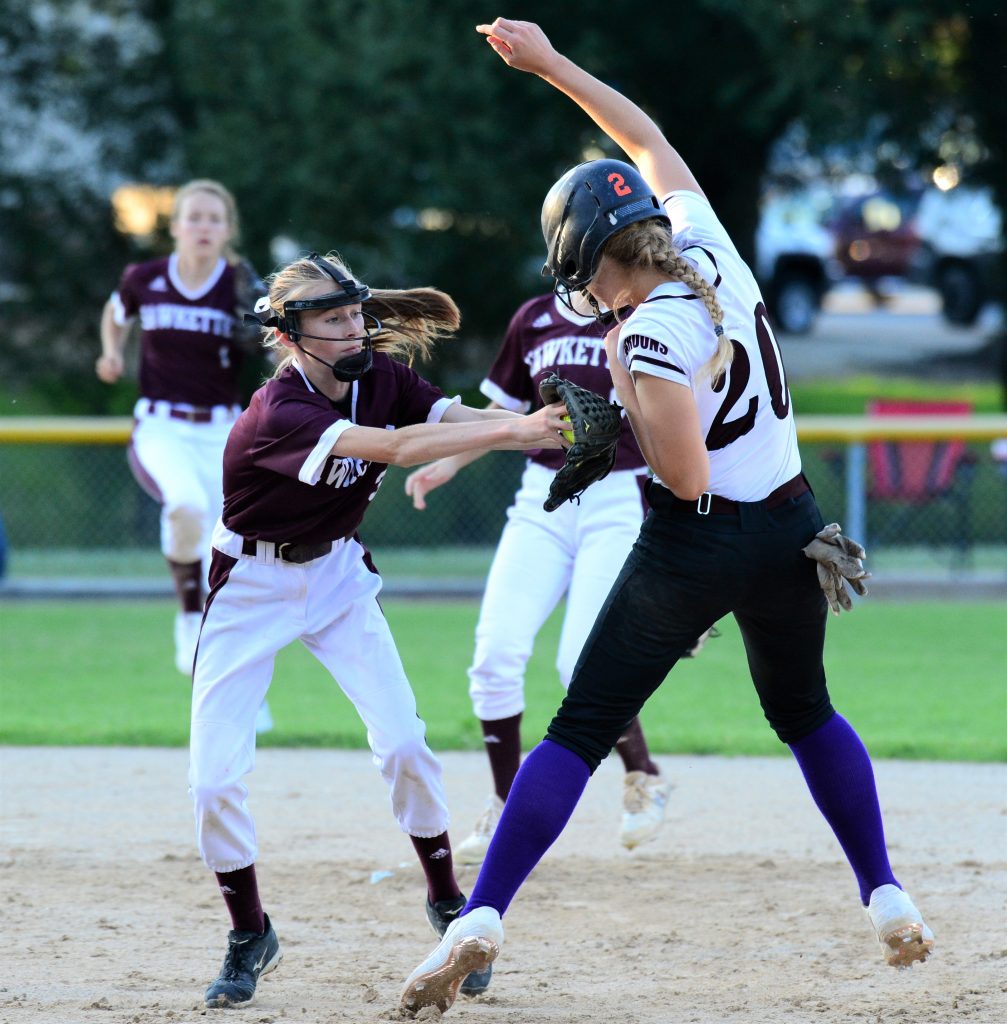 Ankeny scored at least one run in every inning. The Hawkettes pounded out 17 hits, three of them for extra bases.
Jasmine Rumley went 4-for-4 with a walk, stole three bases and scored three runs. She hit a home run, her seventh of the season, and had two RBIs.
"It was a big night for Jas," Bingham said. "She also made some amazing defensive plays. She kind of tweaked her knee a little bit, or else she would have had more stolen bases. But she was definitely a superstar for us in Game 1."
Marina Carter went 3-for-5 in the win, while Anna Voigt went 2-for-4 with a double and two RBIs. Kailey Becker also drove in two runs, and Zoe Baker added a double and one RBI.
In the nightcap, Ankeny scored four runs in the first inning and then added three more in the fifth. That was more than enough for Brummer, who scattered 11 hits while improving to 4-2 on the season.
"Kayla just kept pitching her way out of jams," Bingham said.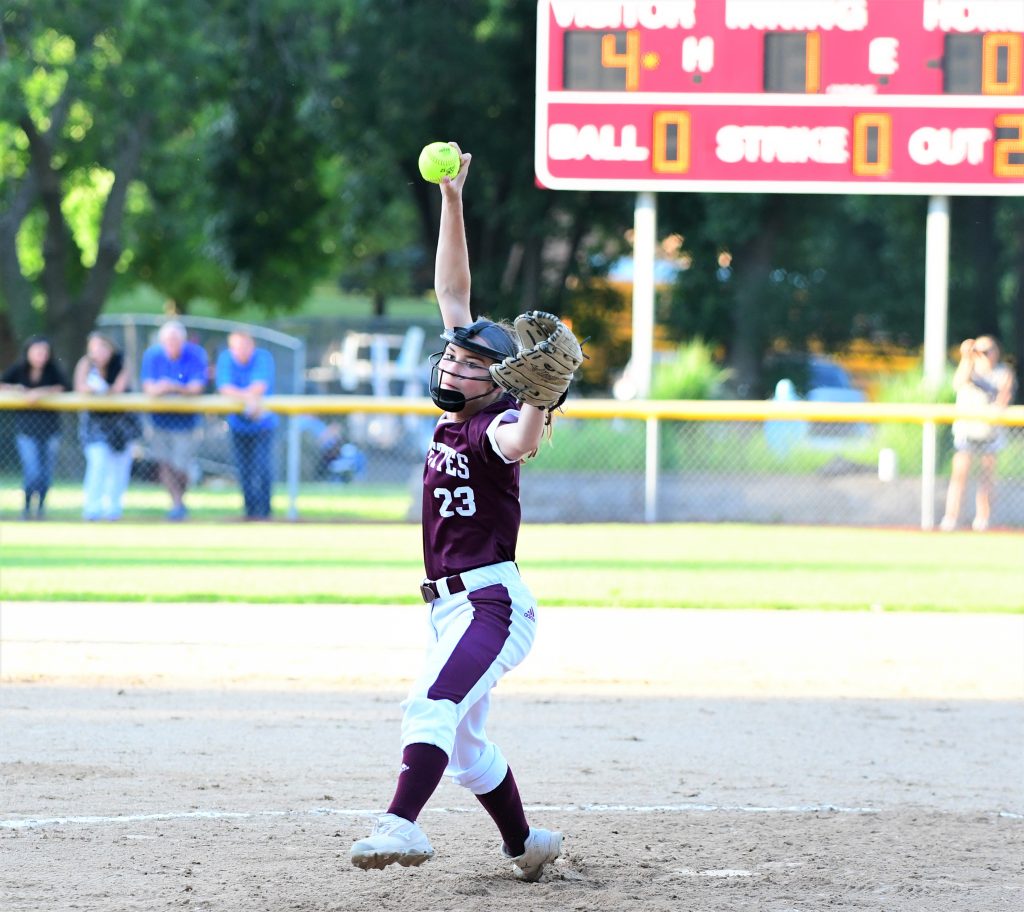 Rumley, Carter and Gillian Overturf each went 2-for-4 for the Hawkettes. Carter scored a pair of runs, while Overturf had two RBIs.
Baker again doubled and drove in a run. Shelby Romig added two RBIs.
"Shelby had a big hit for us," Bingham said. "She's just 80 pounds of scrap iron."
Ankeny improved to 7-5 in the CIML Central Conference and 14-11 overall. The Maroons' records dropped to 2-12 and 4-23.
"I think the second half of our conference season is going to be a lot of fun," Bingham said. "We've definitely worked harder than any team we've had in recent years, and I think that's going to start paying some dividends."