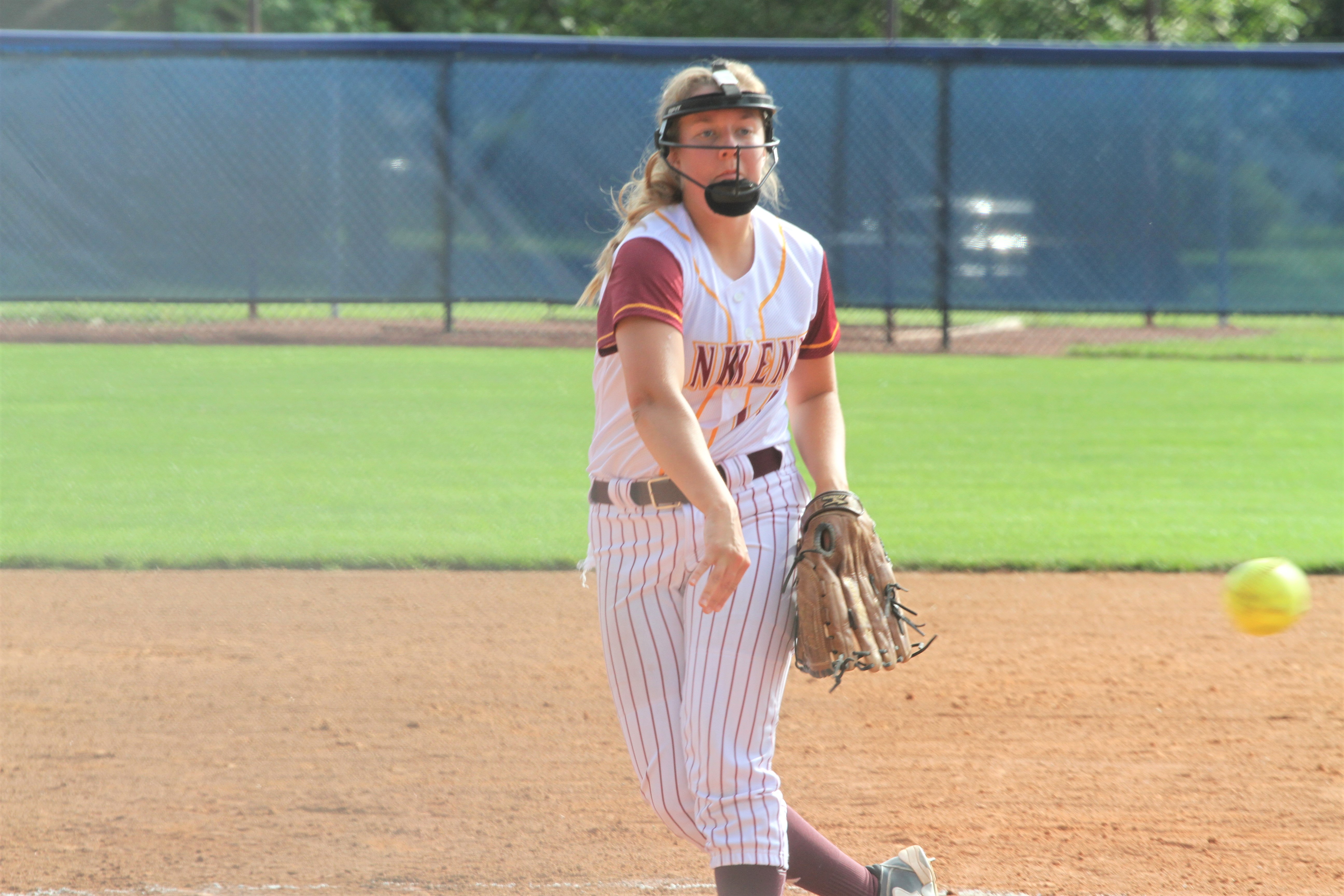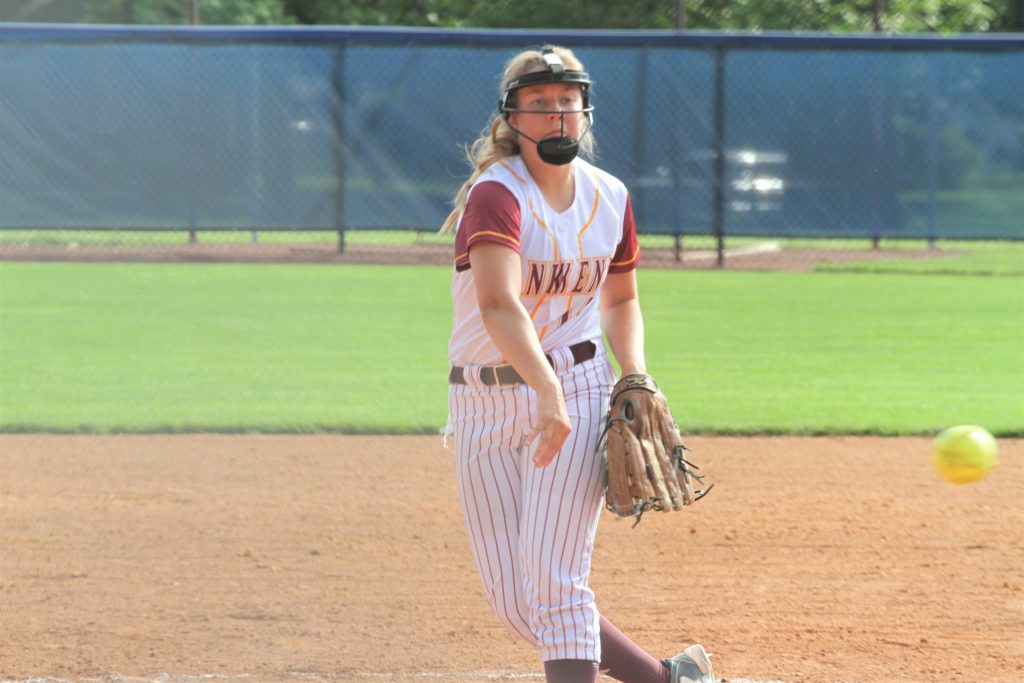 With only a couple of weeks left in the regular season, the Ankeny softball team might be peaking at the right time.
The Hawkettes recorded their second consecutive road sweep of a CIML Central Conference opponent on Wednesday, taking both games at Urbandale. They posted an 8-2 victory in the opener and followed with a 5-2 win in eight innings.
"It was a lot of fun," said Ankeny coach Dave Bingham. "We found a way to win the second one."
Ankeny held a 2-1 lead in the nightcap before Urbandale rallied in the bottom of the seventh inning. The J-Hawks took advantage of an error to score the tying run before reliever Paige Jacobsen pitched out of a jam to force extra innings.
The Hawkettes then responded with three runs in the top of the eighth, which included a double by Jasmine Rumley. Jacobsen (8-6) shut down Urbandale in the bottom of the frame to get her second win of the night.
"Paige pitched great," Bingham said. "I can't say enough about her. She has that all-time Hawkette 'eye of the tiger' look about her."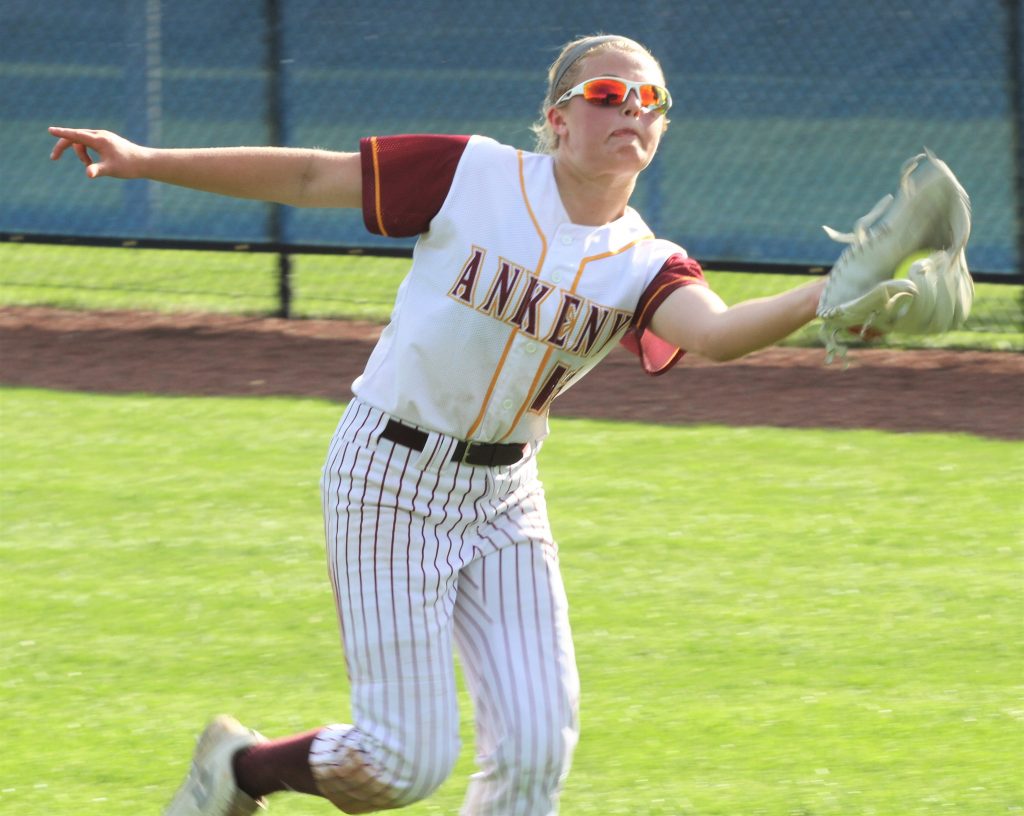 Jacobsen went the distance in the first game. She allowed just two runs, but both of them came after the outcome had already been decided.
Ankeny took a 2-0 lead in the first inning. The Hawkettes then added a run in the second and three more in the third.
"We got the six-run lead and then we kind of sat on it," Bingham said. "It was our typical short-game stuff. We really didn't have a lot of big hits tonight."
The J-Hawks avoided a shutout by scoring twice in the bottom of the sixth. Ankeny got those runs back in the top of the seventh.
The Hawkettes are now 9-5 in the conference and 16-11 overall. Urbandale's records dropped to 6-10 and 11-16.
"I couldn't be more proud of the girls," Bingham said. "We really look like we're poised to make a run here at the end of the season."