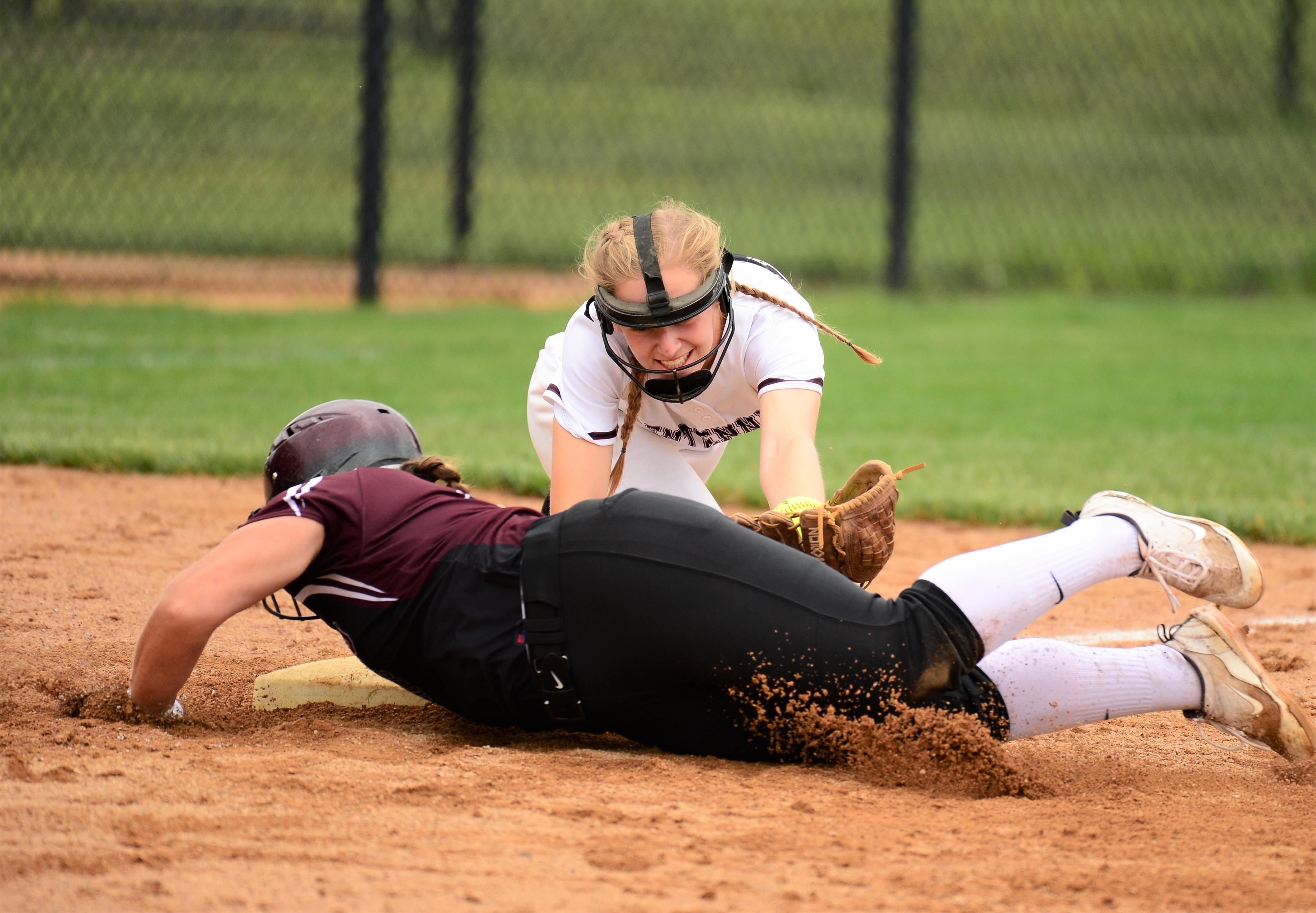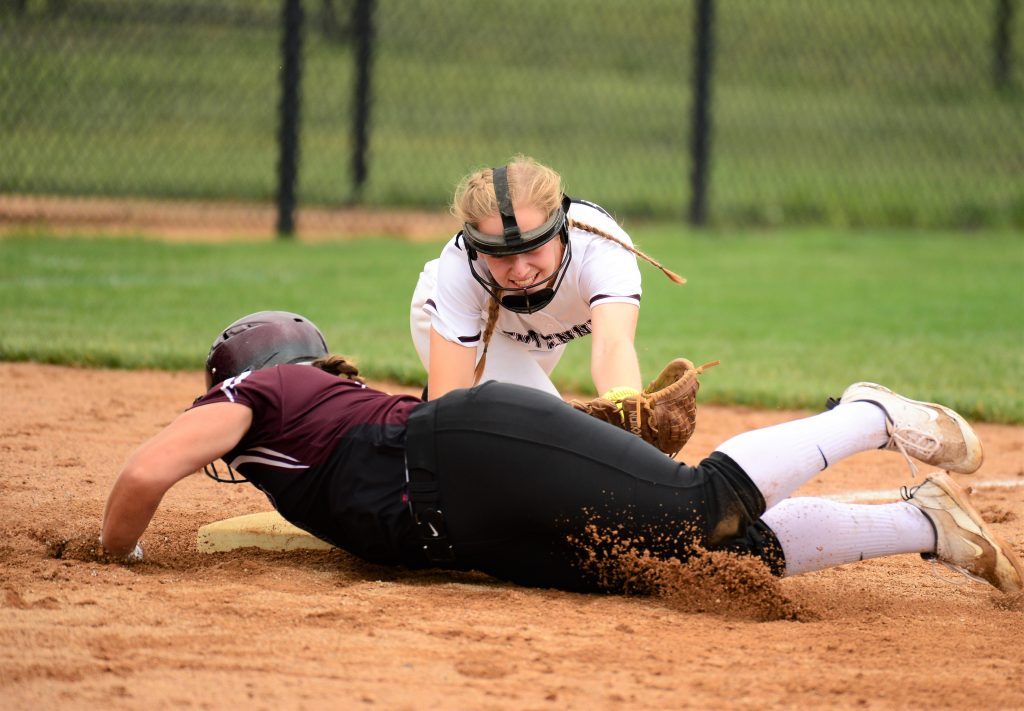 The Ankeny Centennial softball team kept pace with seventh-ranked Johnston in the CIML Central Conference race on Monday, but the Jaguars are running out of time.
Centennial rolled to a pair of victories at Dowling Catholic, 14-4 and 15-3 in six innings, to extend its winning streak to seven games. The Jaguars improved to 12-4 in the conference and 21-10 overall, while Dowling's records dropped to 2-16 and 5-30.
"We had a really good night," said Centennial coach Brett Delaney, whose team is now 5-0 against the Maroons this season. "It's always good when you can get a conference doubleheader sweep. The girls played well and pulled that off tonight."
However, Johnston remained in first place by sweeping a twinbill against Urbandale, 10-3 and 10-5. The Dragons are now 14-2 in the league and can clinch at least a tie for the title by sweeping another doubleheader on Tuesday at Ames.
Centennial will host a twinbill on Wednesday against Ankeny, which is 11-5 in the conference and still mathematically alive for the crown. The Hawkettes will host Johnston in their conference finale on July 8.
Cassie Severson had a huge night for the Jaguars. She went 3-for-4 with five RBIs in the opener, then went 3-for-4 with a double and another RBI in the nightcap.
Ella Schulz went 4-for-6 on the night and drove in four runs. She hit a home run, her second of the season, in the second game.
"We had some people that were hitting the ball well," Delaney said. "Our girls have been coming to the park focused and trying to improve every day, and they're just finally starting to see the ball. Even when we aren't hitting the ball, I was impressed with how we were taking pitches and tracking it all the way in."
Centennial scored five runs in the third inning to build an 8-2 lead in the first game. The Jaguars later had another five-run outburst in the seventh.
Carleigh Kray went 2-for-4 and knocked in a run. Franie Burnett doubled, scored two runs and drove in two more.
Kayla Stone (4-6) was the winning pitcher. She allowed two earned runs on eight hits over the first five innings.
In the nightcap, Centennial scored four runs in the sixth inning to complete the sweep. The Jaguars pounded out 15 hits, five of them for extra bases.
Burnett went 3-for-3 with two doubles and scored four runs. Taylor Runchey went 3-for-4 with a double and three RBIs.
Anna Christiansen went 2-for-4 and drove in a run. Lily King added two RBIs.
Madi Huisman (7-2) earned the victory with a lot of relief help from Sam Klug. Klug pitched the final 4 1/3 innings, allowing no runs on just one hit.
The Jaguars will host North Polk on Tuesday at 5 p.m. and Ballard (Huxley), the No. 9 team in Class 4A, at 7 p.m. They already own a win over the Comets.